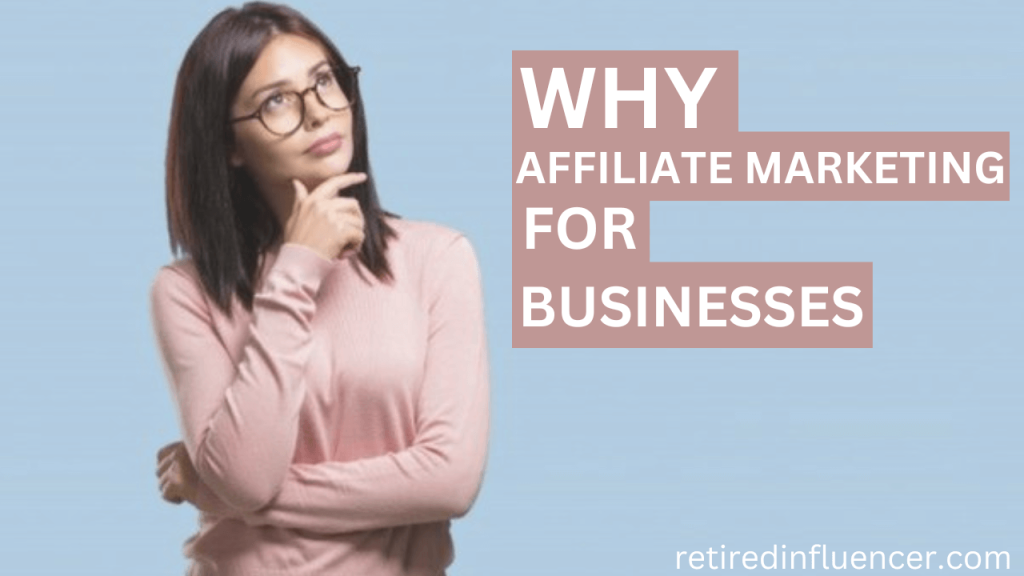 Are you wondering why every business must do affiliate marketing? Well, I've run a little research to help you with that.
There are so many benefits that businesses can get from doing affiliate marketing. 
Affiliate marketing is one of the most lucrative and successful ways to reach more customers online. Many offline businesses are actually switching to affiliate marketing.
Businesses that are doing affiliate marketing are able to reach out to new audiences and by increasing the reach to possible audiences, they're able to boost their product sales and revenue without having to invest money into an advertisement.
Read on, as I share with you reasons why every business needs to do affiliate marketing and many more.
That said, let's dive in!
What Is Affiliate Marketing For Businesses
Affiliate marketing is a form of marketing where a business pays its affiliate for generating sales for them.
Affiliates are simply an individual who promote or market the businesses of other people in exchange for a commission.
Most affiliates, generally work with businesses that they're interested in. They then promote the business's products or services.
And whenever someone purchases that product through them, the affiliate gains a certain percentage of the sales of that particular product.
For every sale, traffic that the affiliate sends to the business website or product is tracked and recorded through affiliate links.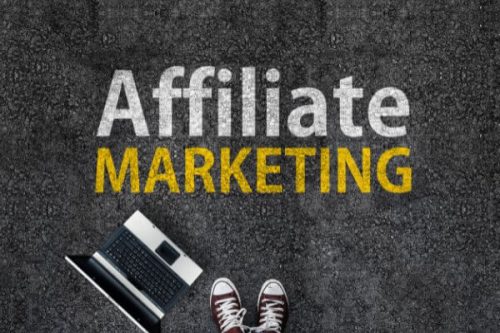 What Makes Affiliate Marketing Different From Other Online Businesses
One of the things that make affiliate marketing one of the best online business models than any online businesses out there is that:
Affiliate marketing allows you to work with any program or product you truly believe in and think will help solve your ideal audience's problem and pain they're facing.
Affiliate marketing is a completely free method of making money online. As an affiliate marketer, you don't have to pay any money to join any affiliate program – most of the affiliate programs are free to join.
You don't have to come out with your own product. One thing that sets affiliate marketing apart from other online businesses is that you don't have to produce any product or maintain customer service. Everything is being taken care of by the product creator, your job is to just market the product.
There's no limit to how much money you can earn in affiliate marketing. You can earn significant income without any great experience or expertise – you simply have to follow a proven step, that's all.
Affiliate marketing does not require you to have a website of your own. All you need is your affiliate link – you can use social media platforms or forums to market your affiliate link.
Here Are 7 Reasons Why Every Business Must Do Affiliate Marketing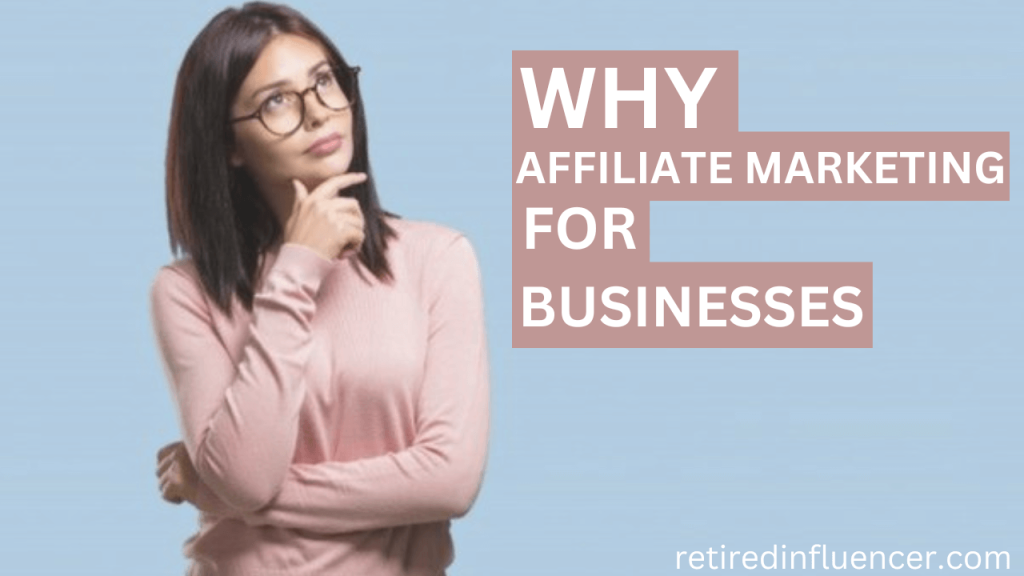 Wondering, why every business needs affiliate marketing?
Affiliate marketing is a great way for both online and offline businesses to reach a dozen of ready-to-buy customers and earn additional sales without having to invest in paid marketing or hurt their cash flow.
Here Are A Few Benefits Of Affiliate Marketing For Businesses:
1. It Help Businesses Gain Access To A Wide Range Of Potential Customers
By offering an affiliate program and allowing other expert affiliates to promote your business or product.
You can gain access to tons of target audiences or customers for free without having to invest money into marketing to reach those audiences.
This is a cost-effective marketing strategy for any business.
2. It Help Businesses To Tap Into Already-Built Audience
Building a large and authentic targeted audience isn't that easy for many businesses.
There are bloggers, marketers, and influencers who have built a large following.
You can tap into these people's audience by allowing them to promote your business.
By allowing them to promote your business or product, there'll be free traffic coming to your website.
And over time, you'll see an increase in sales and revenue.
However, the affiliate also gets paid a commission. So, it's kind of a win-win situation here.
3. Affiliate Marketing Helps Businesses Gain More Money
Marketing is very essential for every business's success. Affiliate marketing is one of the most successful ways to market products online.
It has the potential to help your business to reach a broad audience on the internet who may be interested and more likely to buy your product.
By leveraging the power of affiliate marketing and having others promote your brand… 
You may grow your business by reaching more ideal customers quickly and improving your product sales and income.
4. It Helps Businesses To Save Time On Marketing
Businesses that use affiliate marketing, protect themselves from factors that are outside their control (marketing).
They don't have to worry about marketing their business or product – since the marketing part is been taken care of by a bunch of affiliates…
This help the business owner to have enough time to focus on other things that will strengthen the business.
5. It Helps You Expose Your Product To A Large Number Of People
Most affiliates out there have a certain number of people following them because of the valuable content they provide.
Now, setting up an affiliate program and getting these affiliates to promote your products or services for you… 
This means that you're exposing your product to a certain number of people.
Once, the affiliates promote your product on their website, youtube channel, or social media…
There will be tons of eyeballs (people) viewing your product.
6. It Build Trust And Relationships With Customers
When you allow affiliate marketers to promote your business, you're providing social proof. 
Which is extremely important for your business's success.
When customers see that others have invested in your business or are promoting your product and are satisfied with it.
More often, customers start to trust your business and product. 
And by leveraging these affiliate relationships, you can easily get raving customers to purchase any product you recommend to them without hesitation.
7. It's A Low-Cost Method Of Advertising
Affiliate marketing is a relatively less expensive method of advertising than traditional advertising.
Because everything is done online – and there are tons of free advertising platforms online that you can leverage without having to pay money.
Affiliate marketing is also an excellent technique to market your business product or company with minimal work and time.
How To Create Affiliate Marketing System For Your Business
Are you asking how to do affiliate marketing for your business?
There are a few things you need when you're considering affiliate marketing for your business:
Step #1: Research Market Demand
You want to research and figure out what your marketplace is in need of and are desperately looking for a solution to it. 
Identifying what the market wants and is in need of is extremely important for your success. 
Knowing what people are searching for will help you come out with quality, unique and right products.
Step #2: Start Creating Your Product
Now, once you know what people are in need of or searching for online, you want to create a product or service that'll help solve those problems for them. 
NB: The success of your affiliate marketing is based on the quality of your offer. 
If you want to really make money with affiliate marketing make sure you create a great offer.
Step #3: Create An Affiliate Agreement Page For Your Product
As your product is ready, make sure you create an affiliate agreement page for your product. 
An affiliate agreement is a legal document that guides or explains the terms of use of your affiliate product, the payment term for your affiliate, etc. 
Step #4: Choose A Commission Plan For Your Affiliate Program
Here, you'll have to determine how much you're going to pay your affiliates for promoting your business program.
You can choose to pay your affiliate a fixed amount for each sale they generate or a percentage.
You can also choose to pay them a recurring commission for any active customer they refer to the program.
IMPORTANT: Most affiliates get attracted to a program that will pay them a higher commission for their effort.
Make sure you compare your commission fees to your competitors in your niche… 
This will help you determine what commission plan to place on your own.
Step #5: Find Potential Affiliate To Promote Your Products
Here, you want to start looking for potential affiliates to promote that product. 
There are dozens of affiliate networks out there where you can get affiliates to promote your product for you for a commission.
You can also find influencers on social media to promote the product for you.
Or even, you can promote the product yourself.
How Do You Attract Targeted Customers To Your Product
Attracting targeted customers who may be interested and more likely to buy your product is not that hard if you're following the right marketing principle.
Here Are A Few  ATips To Attract Targeted Customer To Your Business:
Do market Research. To attract your ideal customers to your product – you want to research and figure out who your potential customers are and target them only. Don't randomly promote your product to anybody you meet online. Online, not everybody is your ideal customer.
Help Your Audience. As you know who your ideal customers are, you don't want to start selling to them, rather, identify their problems and pains and help them by creating valuable content that'll help solve the problem and pain they're facing. As you help them, over time, they'll start to see you and your brand as a reliable source and go-to person for help and advice.
Don't Try To Trick Your Audience. Don't try to trick or follow shiny tactics to get people to buy your product. 70% of customers buy based on TRUST. Be honest, and authentic and you'll attract ready-to-buy customers to your business like a magnet. 
Offer Freebies And Bonuses On Top Of Your Product. You can attract customers to your business by offering them Ebooks,  free video training, audio recording, or even free products, etc which your ideal customers really want, and then give it to them for free. By giving them these freebies for free on top of the product you're selling, a lot of time, most of the customers would simply want to buy from you just because of the free gift they'll get.
Build An Email List. Don't send people directly to your product sales page, you may lose them forever once they leave and don't buy the product. You want to first capture their email addresses before sending them to the product's sales page, that way if they didn't buy it at their first exposure.  Now, you have a chance to build trust and relationships with the customer and then remarket that same product to that same customer over and over again until they're ready to buy it.
CONCLUSION!
There you have it folks on why every business must do affiliate marketing. There are so many benefits every business can derive from doing affiliate marketing.
The affiliate marketing industry is gaining a ton of popularity nowadays. 
As a business owner, considering affiliate marketing can help you reach a larger audience and increase your product sales and revenue.
Affiliate marketing is a free marketing channel – this means, as a business, you don't have to invest a ton of money into marketing your product.
You can find affiliates to promote your product for you for a small percentage then you keep the larger profits. 
Or you can even market the product yourself without involving any affiliates.
READ ALSO: