As you've started your affiliate marketing business, you may probably be wondering "What's the best affiliate marketing training course" to invest in right now? Well, I got you covered.
There are a lot of good and bad training courses out there on affiliate marketing. However, before you invest your money into one, be sure to first do thorough research about it.
To fully understand what it involves, who wrote the course, how the content is delivered, what is included and what isn't, and how it's going to help you achieve your desired goal before deciding to buy it.
Never invest your hard-earned money into any online course without first checking it and its benefit.
Because nowadays there are tons of fake or rubbish courses out there about affiliate marketing.
Though some of these courses may contain some valuable information, in the end, you'll find out that it misses out on some important areas such as:
How to research and create content
Different type of traffic source that works for affiliate marketing
How to drive targeted traffic to your affiliate offers and how to convert that traffic into customers and buyers
The mindset required to succeed in affiliate marketing, etc.
I believe you don't want to waste years on the wrong program without getting your desired result right?
If so, then give me a few minutes of your time, and let's take a look at some of the best-paid affiliate marketing training courses online today.
But before that, let's quickly jump into some important things you should do or know before paying for an affiliate marketing course.
With that being said let's dive in!
What To Do Or Know Before Paying For An Affiliate Marketing Course?
Since there's a rapid rise in affiliate marketing, there are going to be some really bad courses out there and the only way to make sure you're not throwing your hard-earned money away is to:
Find A Right Mentor 
If you're new to this industry or just getting started, the best thing to do is to find a mentor who has already done or gone through what you're doing and is successful with it and then learns exactly from them.
Almost every person that teaches affiliate marketing follows the same path but how the person presents it can have a big impact on your success.
That's why it's advisable to find the right mentor that resonates with you.
Also, getting the right mentor can Shorten your learning curve as well. 
How?
Well, instead of you wasting months and years with frustration trying to figure everything out by yourself.
Now, you have the chance to… Learn from someone who has already done it and it works for him or her and all you need is to just follow in their footstep.
Taking this approach, might save you money or help you avoid tons of mistakes that might delay your success. 
Don't try to reinvent the wheel!
Be Careful Of Fake 'Gurus'
There are a lot of people online who are claiming to be gurus simply because they want you and I to buy their course so they can make money. 
Most of them promise you can make money quickly when you purchase their course and follow their method. 
I beg you not to fall for those lies.
Online there's nothing like get-rich-quick, it takes real effort, hard work, and consistency to make any kind of money online.
So be careful with those fake 'gurus'.
Though there are some really good gurus out there, however, you should only work with those with a good background, honest reviews, and proof of student results. 
If you want to take it to the next level, look for only those who offer 1 on 1 coaching.
Know The Course Creator
Most of the time, when joining a paid course, you need to make sure the course creator is a real person.
I mean someone who you can at least relate to.
Someone who targets the same audience you also target in the same space or niche and are getting real results.
This is important because nowadays most of the people who teach how to make money online with affiliate marketing have only basic knowledge of the topic which will lead you nowhere.
That said, taking a step to know the person behind the course will help you avoid throwing money into something that doesn't work.
Check If There's A Money Back Guarantee
As I stated early on, not all affiliate marketing courses are good, and not to waste your money.
You need to check whether or not they have a money-back guarantee in case you don't like the product after purchasing, now, you can request your money back.
With that being said, let's look at some of the benefits of investing in a paid affiliate marketing course.
READ ALSO:
Benefits Or Importance Of A Paid Affiliate Marketing Course
Are you wondering what are the benefits of investing in affiliate marketing courses?
A lot of people think affiliate marketing is just about picking a niche, selecting a product, and driving traffic to that product and you'll start making money.
No, there's more that goes into this business model than that.
You need proper training in order to succeed with affiliate marketing.
Enrolling in a course or training is very important because the person has already done what you're about to do for many years and has become successful with it.
And he or she can walk you step-by-step through what they did to get the result or achieve the success you are looking for.
So, the benefits you get by joining a paid course are that:
It makes things clearer to you.
It walks you step by step through what action to take to succeed 
It helps you get results faster.
It saves you time and frustration.
It provides you with proper guidance.
So if you're entering this field, it's very necessary, important, and beneficial to get some sort of training.
Because it will lead you to the right path and get things done faster and easier.
In my opinion, I believe the main reason why people fail at affiliate marketing is that they don't get enough training.
And advice on what actually goes into this business and how to approach it to find success.
Now, let's get to the main reason why we are here.
Below are some of my best picks for affiliate marketing training courses.
| Get This FREE Book To Learn The Secrets Expert Use To Grow A Successful Online Business |
12 Best Paid Affiliate Marketing Training Courses
The best thing you can possibly do for yourself is to join a course if you want to get things off the ground quickly, especially with affiliate marketing.
However, this may actually depend on the course you join or sign up for.
Unfortunately, there are tons of crappy and fake courses or training on affiliate marketing with no value. 
If you're just starting out or want the best course or training to join, below are some of the best paid affiliate marketing training courses:
E1U LIFE
Legendary Marketer
123 Affiliate Marketing
Super Affiliate System
Wealthy Affiliate
Authority Site System Pro
12 Minutes Affiliate
Affiliate Marketing Mastery
Affiliate Marketing PRO Academy
Affiliate Secrets
6-Figure Affiliate Bootcamp
Super Affiliate Network
1. E1U LIFE
E1U LIFE is a training platform and a community that's designed to help entrepreneurs the core concept of becoming successful entrepreneurs.
The program has STEP-BY-STEP training courses that teach you many areas of business and has a community of like-minded entrepreneurs.
That…
As a member of this program, you'll have access to free marketing tools (a personal website, landing page, opt-in page, etc)… 
Where you can build a downline of other marketers that are interested in E1U LIFE.
E1ULIFE has a fantastic affiliate program where both newbies and super affiliate marketers can earn a lot of money.
As an affiliate of this program, you'll earn 100% commission from promoting any E1ULIFE product…
This is a fantastic way to make money online because you don't have to share the profit with anyone – you get to keep all of the commission you earned.
2. Legendary Marketer – by Davide Sharpe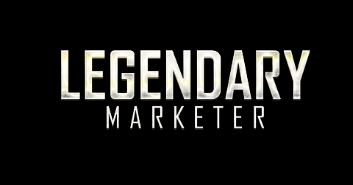 The legendary marketer course is an educational program designed to help people who have no knowledge about how to start and grow an online business.
And also how to become a professional Internet marketer.
They have a 15 day-challenge with very in-depth training.
In the 15-day challenge, you'll learn the necessary skillset that's needed to build a profitable online business.
To enroll it's going to cost you $7 to get into this program but they also have other courses that cost way higher than that.
That said…
Apart from the 15-day challenge, they also offer a range of products such as:
One-on-one free coaching
Business blueprint
Copywriting and Email Marketing Training
Advertising and Marketing Training
Live Training every Friday
Lead Generation Training
The legendary marketer program also has an ebook sold at $1 with tons of valuable information on how to really dominate in affiliate marketing. 
Another amazing thing about this program is that as a member,  you'll get lifetime updates to any products at no additional cost. 
And you can also earn a small amount of money by promoting the product as an affiliate while you're still learning.
However, it doesn't happen overnight it takes time. I mean, as an affiliate marketer of this program…
It going to take a fair amount of time and work before you'll start earning a decent income.
Does Legendary Marketer Work? Yes, it does work but a lot of people fail with this program simply because they approach it as a quick way to make money and if they don't make any money within a few months or a year they give up. You'll not make money in your first month or even a year, it takes time, effort, and dedication.
Is Legendary Marketer Legit Or A Scam? Legendary marketer is not a scam, it's a legitimate educational online program. The majority of people fail because they are not willing to learn and put in the work for long enough and if they don't see any result, they call it a scam. 
You'll feel like you've been scammed if you're NOT willing to learn and implement what you learn.
Legendary Marketer Pros And Cons:
PROS – Legendary marketer products are being updated regularly.
CONS – Acceptance into their affiliate program is not guaranteed.
Who Creates Legendary Marketer? The legendary marketer course is run by David Sharpe. He is a digital marketer with 9 years of experience and has generated millions in sales online.
3. 123 Affiliate Marketing – by Pat Flynn
1 2 3 affiliate marketing by Pat Flynn, is an affiliate marketing training course that walks you step by step through how to actually earn more affiliate income in your business.
The 123 affiliate marketing course starts by covering things, like what is affiliate marketing, how it actually works, and the actual step needed for affiliate marketing success. And rules to ensure long-term success with affiliate marketing.
And then, the importance of building an email list for affiliate marketing and how to build an email list of a targeted audience.
If you're already into affiliate marketing and want to learn more about affiliate marketing or just getting started in the affiliate marketing industry. This course is for you.
It will literally help you bypass a ton of mistakes and set yourself up for success.
4. Super Affiliate System by – John Crestani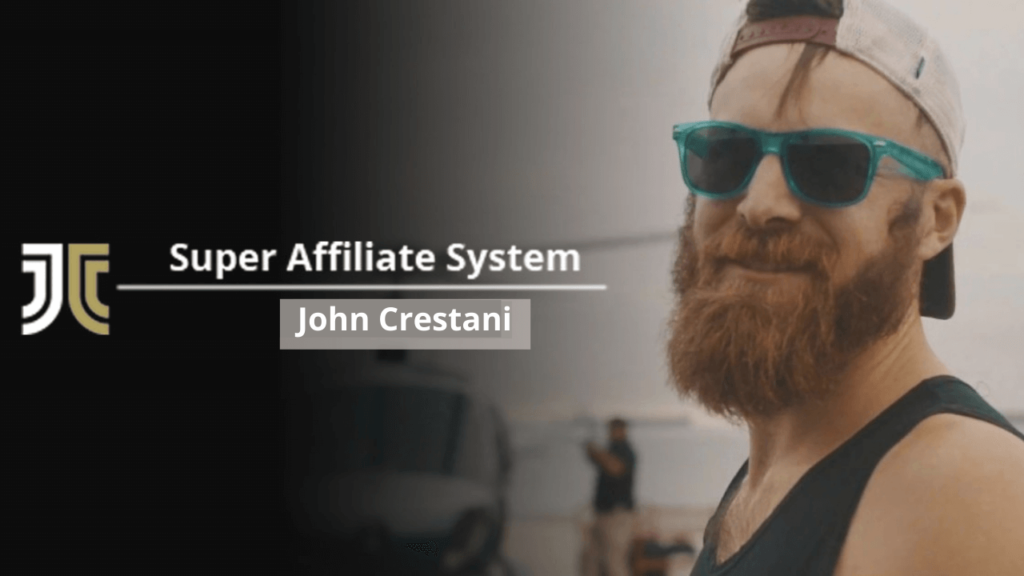 The super affiliate system is a training designed to help people who want to become successful in running an affiliate marketing business within a short period of time.
It has a video tutorial that walks you step by step through what to do and what not to do in affiliate marketing.
If you are in any part of the world and want to start your own home base business, Super Affiliate System has a blueprint that can literally help you. 
The course has about 42 informational videos and 34 how-to videos that will walk you step-by-step through what you need to do to go from $0.00 to earning your first commission online.
 Getting into this program will cost you $997. You can also join for $397 for 3 months.
These are a few things you'll get when you join the super affiliate system:
How to build a website
How to find your niche
How to get approved by affiliate programs
How to make your first commission
How to work on your mindset, etc.
Super Affiliate System FAQs!
Who Is Super Affiliate System For? The Super Affiliate System is for anyone who is just starting out and wants to become a successful affiliate marketer.
Is Super Affiliate System A Scam? Super affiliate system is not a scam, it's a legit program that offers high-quality training to guide people in affiliate marketing, and if you focus and dedicate yourself to what you learn you'll succeed.
Pros And Cons Of Super Affiliate System:
PROS –  They have tons of success testimonials from their students.
CONS – The program is too expensive and not everyone can afford it.
Who Creates Super Affiliate System?
The man behind this course is called John Crestani. He is a renowned internet and has made millions of dollars in commission with affiliate marketing.
5. Wealthy Affiliate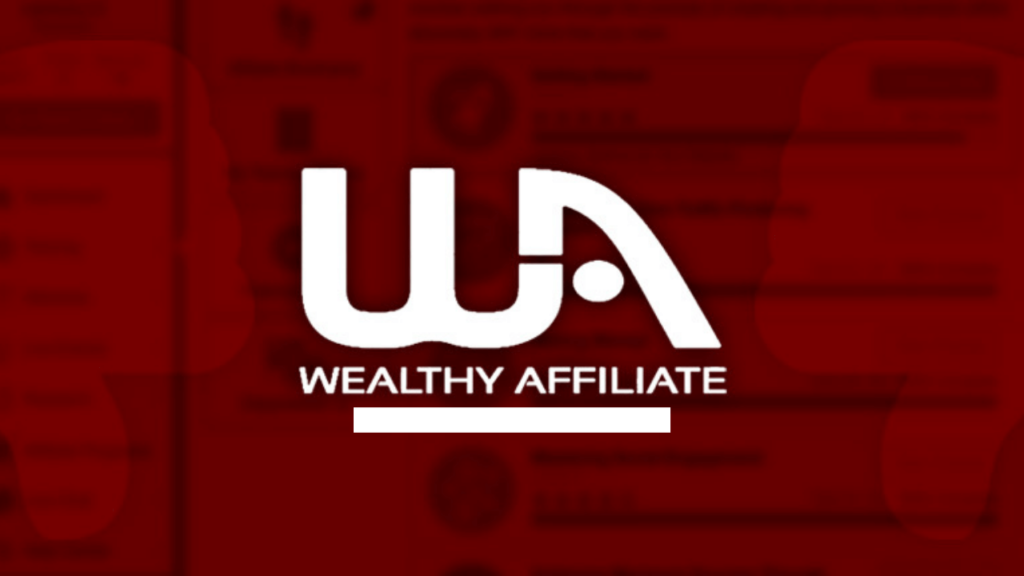 Wealthy Affiliate is a beginner-friendly course designed to help both beginning and advanced affiliates to gain the necessary skills and knowledge needed to start and make money online with affiliate marketing the right way.
As a member of this course, you'll learn how to rank your website or blog on a search engine such as Google and how to make money with affiliate marketing.
You'll also get an additional free training course. 
Besides the training, you'll also get into a community where you get the chance to meet and interact with other marketers who can help you along your journey.
Wealthy Affiliate offers a range of values such as:
Friday Live Video Training For Premium Members
Free Keyword Research Tools
Site Builder
Hosting Service
Technical Support
Free Subdomain and WordPress Website, etc
The reality with Wealthy Affiliate is that if you approach it with a long-term mindset and take massive action on what you learn, you can absolutely succeed.
To join Wealthy Affiliate is free but to get access to the advanced courses they, have you need to become a premium member which will cost you $19 for the first month and $49 after that or $359 for the whole year.
Is Wealthy Affiliate Worth The Price? Yes, wealthy affiliate courses are worth the price because their training is proven to work. They have almost everything that is to know about starting and finishing your online business all into one package. Meaning, that you don't have to buy any extra tools or spend money on any service to grow your business. Everything is built in one place.
Is Wealthy Affiliate Legit Or Scam? Wealthy Affiliate is not a scam. It is a legit program that teaches people a proven method of how to create an online business the right way. Many people see Wealthy Affiliate as a scam simply because they themselves never try it or stick with it long enough to see their desired results.
A lot of people expect to make quick money online and if that doesn't happen in their expected time, they say the program is a scam.
Pros and cons of Wealthy Affiliate:
PROS – The basic level is free to join
CONS – If you upgrade to a premium membership, you're locked in, and you can't go back to a free membership.
6. Authority Site System Pro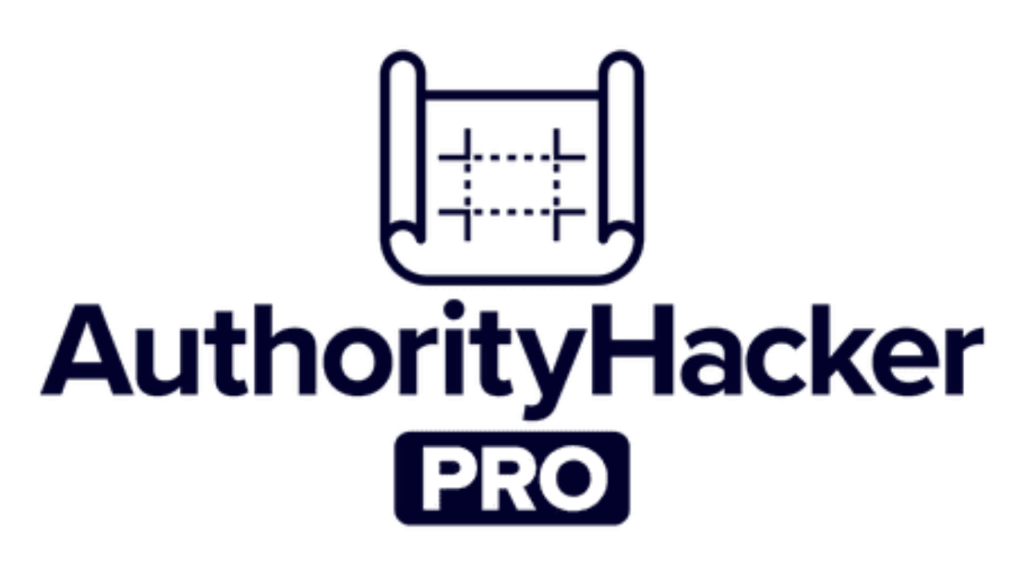 The Authority Site System is an affiliate marketing course with step-by-step training to help those who want to build an affiliate marketing business and authority website and earn passive or residual income online. 
As a member of this program, you'll learn how websites make money and a step-by-step video on how to build your own personal website the right way which will eventually generate revenue in the long haul.
You'll get access to helpful content such as:
Step-by-step video tutorial
Personal branding
Keyword research
Technical site set up
Analytics and tracking
How to select a profitable niche
The basics of search engine optimization (SEO)
Supportive community
How to monetize your site
Recommended tools, etc
They also come with all the necessary things you need to get your site off the ground and start earning income from it such as: 
Content template
Template for website design
Template for outreach, etc
The purpose of all these templates is to help, guide, and make your work or writing so easy and effective. 
To get started with the Authority Site System, it's going to costs you $997.
Is the authority site worth the money? Yes, it's worth the price because you're going to get access to tons of value that can literally help you grow a profitable website and start earning your first income online
Does Authority Site System Work? Yes, the authority site system works. If you're willing to learn and then implement what you learn, say consistent, and above all, you're patient enough, over time you will start to see a positive result.
Pros And Cons Of Authority Site System:
PROS – Has step-by-step easy to follow videos
CONS – Their customer support services are slow in response.
7. 12 Minutes Affiliate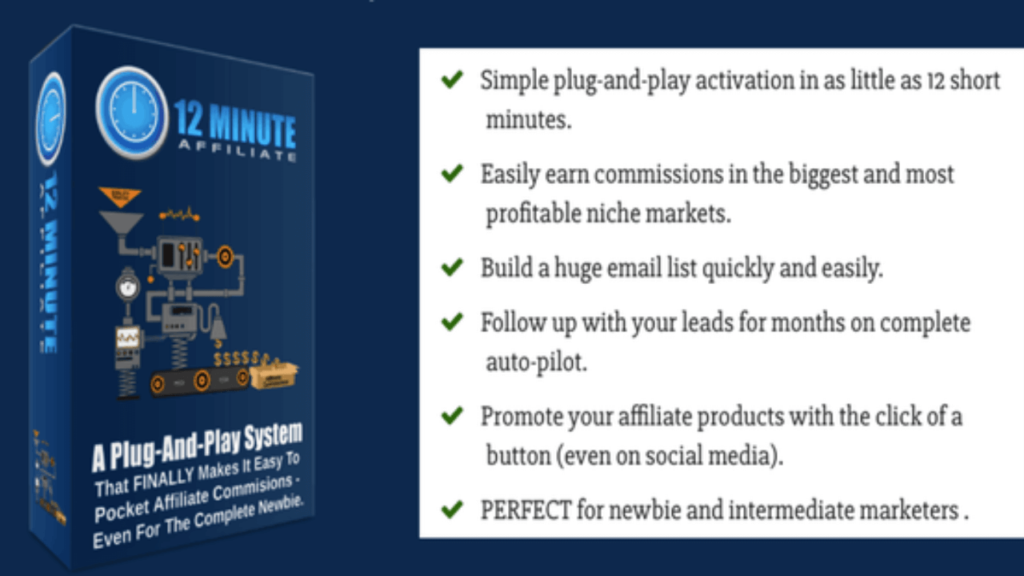 The 12 Minute Affiliate is a step-by-step affiliate marketing training course designed to help both beginning and advanced affiliates who want to make money online without the use of either a blog or Youtube.
As you don't have to create a website or a YouTube channel, The 12-minute affiliate system will provide you with all the necessary tools you need to succeed such as:
Training
Done for you sale funnels
Opt-in page
Traffic
Products
Support, etc
And once you get all the above-mentioned setups, and your traffic starts to come in, you'll start to make money on autopilot. 
The amazing thing is that they'll promote your affiliate link to a large audience which will help grow your income faster.
For those of you who have a passion for making money online but are afraid or don't want to show your face on camera or don't want to go through the headache of creating a personal website, the 12-minute affiliate is your best bet.
By joining this program, you'll get access to tons of valuable information. 
To give this system a try, they have 14 days risk-free for $9.95 after that you can keep the system for $47.00 per month.
The 12 Minutes Affiliate System FAQs!
Is 12 Minute Affiliate A Legit Or Scam? The 12 Minute Affiliate system is not a scam, it's a legit program created to help affiliates to promote their product and services on complete autopilot.
Who Creates The 12 Minutes Affiliate System? The man that runs 12 Minute Affiliate is called Devon Brown, he's a 7-figure earner. A frustrated beginner and has struggled to make money online till he got it all figured out.
8. Affiliate Marketing Mastery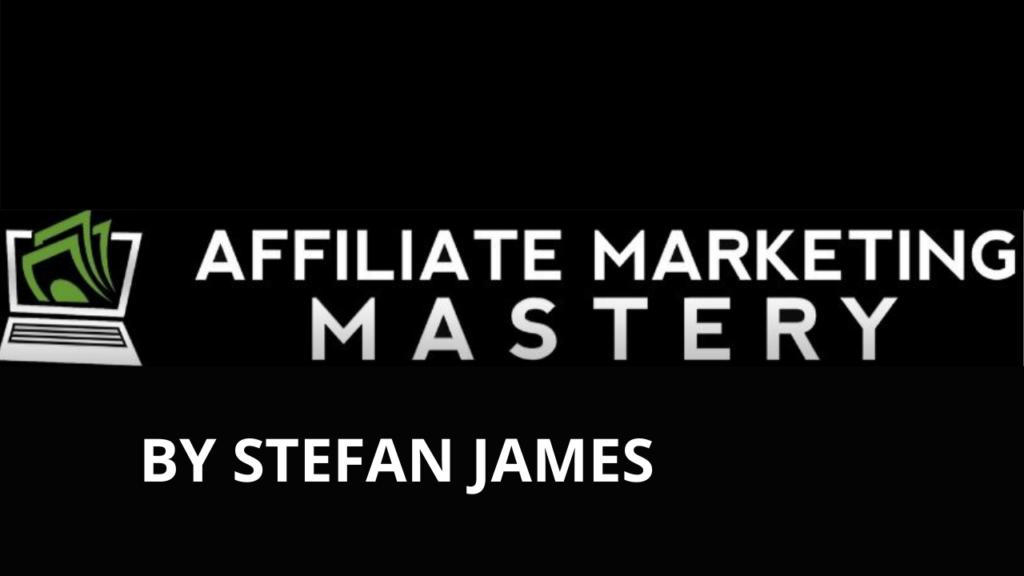 Affiliate marketing mastery is a course created by a man named Stefan James, the purpose of this course is to help people whose passion is to build a profitable affiliate marketing business and make money online.
Inside this course, you're going to discover how to build a 7-figure affiliate marketing business from scratch without being:
An expert or invest a fortune into paid ads
Without creating a product, etc
However, the strategy utilized in this course is not a get-rich-quick method but is built around building a personal brand.
And how to make money through affiliate marketing in the right way using a long-term strategy.
The amazing thing about this course is that Stefan gives you:
The 7 steps that will allow you to create a consistent stream of income with affiliate marketing
How to create multiple passive income streams
How to turn your passion into a profitable business
How to create a personal brand that makes money in a long term
Another amazing thing about this course is that you're also going to learn:
How to identify your niche
Content strategy
Email marketing
Social media marketing
YouTube marketing, etc
If you have struggled in the past and want to start making some serious money online with affiliate marketing, this course is all you need.
Now, let's dive in and talk a little bit about each of the training courses they have. 
The course is presented with 7 modules with in-depth training and a summary of the training in PDF form which you can download, also, a weekly webinar, and 90-days email coaching program with tons of value.
Here are the training modules for "affiliate marketing mastery" and what you'll learn:
Module 1: Strategy And Mindset – In this first training, Stefan talks about motivation and how to program your mindset for success.
Module 2: How To Select A Profitable Niche – In this module, you'll learn how to identify and select the best niche that can literally help you make money. You'll also be guided on selecting the right product or offer that really converts.
Module 3: How To Create Online Brand – In this module, you'll be taught all the necessary things and tools you need in order to build a strong brand online. He'll also create a free website for you with quality content that ranks on Google – this means you won't invest a dime into a domain, web hosting, plugins, etc.
Module 4: How To Create High-Quality Content – Online content is King and without content, your business won't grow or might fail. In this module, you'll learn how to create relevant, valuable, and quality content that attracts visitors to your business or offer.
Module 5: Marketing Strategies – Every business or product needs a marketing strategy in order to attract the right kind of customers to buy that product. In this module, you'll learn the concept of SEO for both websites and Youtube, so you can start to get a constant flow of traffic.
Module 6: How To Monetize Your Traffic – Business is about making money. In this module, you'll learn how to properly monetize your traffic and earn money.
Module 7: Performance – It's very important to know what's working and what's not working in your business in order to make an immediate change. Here, you'll learn how to check and analyze your result and improve upon them.
How Much Is Affiliate Marketing Mastery Cost? Since Affiliate Marketing Mastery is loaded with tons of value, to join, it going to cost you $397 for three solid months and a one-time payment of $997.
9. "Affiliate Marketing PRO" by Nathan Lucas Review: The Best Affiliate Marketing Course Tight Now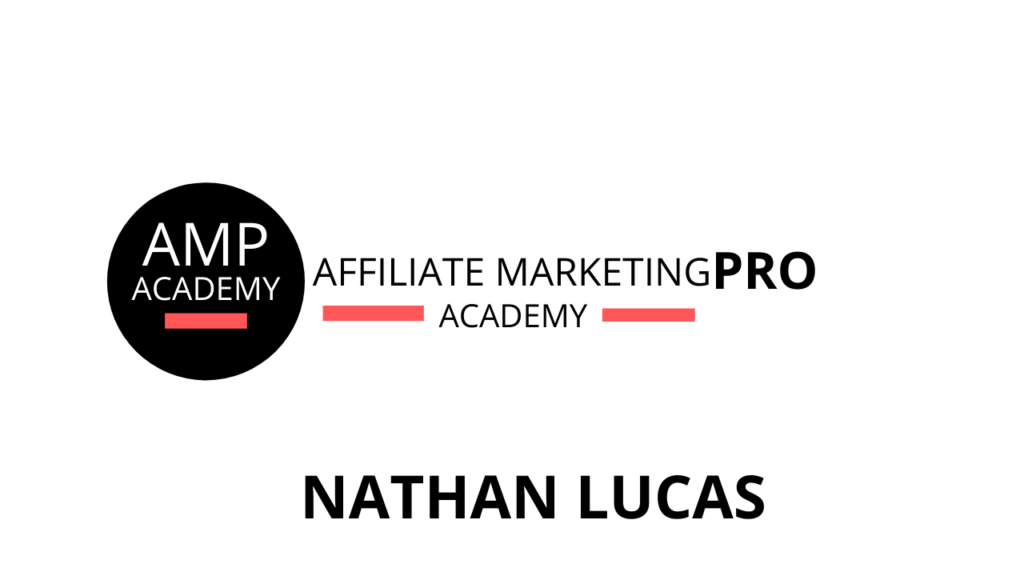 Affiliate Marketing Pro is a course created by a 7-figure internet marketer, Nathan Lucas, to help people who are serious about building an online business to change their financial situation.
In the course, Nathan Lucas put together all the knowledge that has allowed him to build his affiliate marketing business from $0 to over $1.2,000,000 in profit online.
Here is what you'll get access to when you join affiliate marketing PRO:
Module 1: Affiliate Jumpstart – In this training, you'll be given all the core training you need to become more effective in making money in your online business.
Module 2: Affiliate Wealth – In this module, he layout the two fundamentals of high-paying skills that's funnel building & email marketing. You'll also learn how to:
Generate leads for your business
Build landing pages that convert
Create an automated email sequence that put your business on autopilot
How to write an effective email that actually sells
Module 3: YouTube Startup – Here, he covers the basics of starting a YouTube channel. He goes over things like:
Which audio and light equipment to pick
Best camera to use
Editing your video, etc
Module 4: YouTube Marketing – In this part of the training, Nathan Lucas shares the knowledge and the strategy he used to grow his YouTube channel to over 300,000 subscribers in just a few years.
NB: In his courses, he doesn't promise, you'll make money overnight but rather if you focus and implement what you learn for 6 months to a year it has the potential to absolutely change your life.
The cost of joining Affiliate Marketing PRO is $3,785, however, that price is worth it because you're going to get access to valuable information that can literally change your life and business (if you implement it).
10. Affiliate Secrets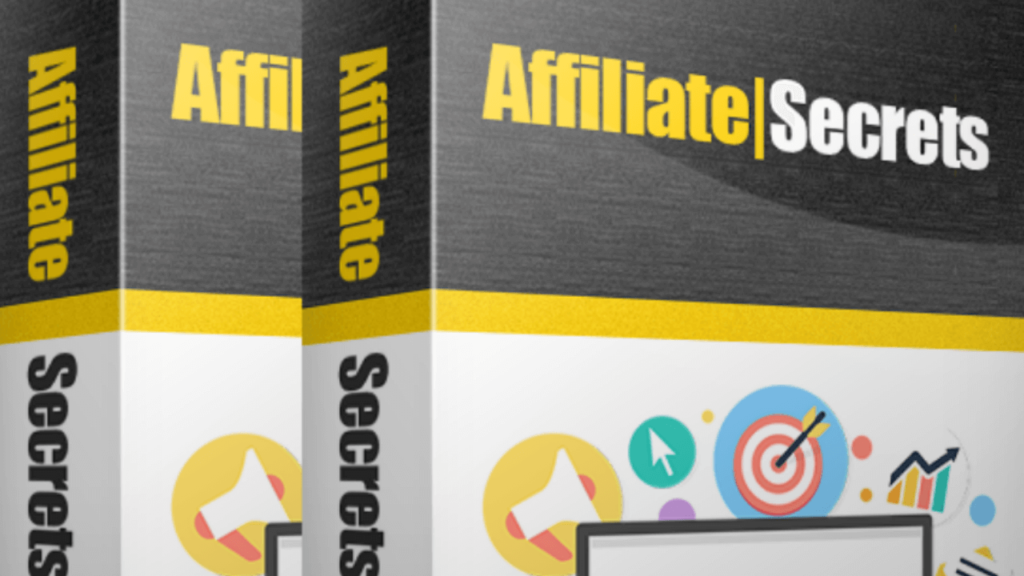 The affiliate secret course is designed to help beginners who are seriously looking for a way to make their first commission online not in affiliate marketing alone but in any niche.  
With this training course, you'll learn a lot of things such as:
Email marketing
How to set up an affiliate income system
How to generate traffic
Sale funnels
Step-by-step complete training video
They also have a course on how to work on your mindset for success, and how to attract customers to your business using Facebook and Facebook Live.
The cost of joining this course is $17 and one amazing thing is that you're covered with 30-days money-back guarantee. 
11. 6-Figure Affiliate Bootcamp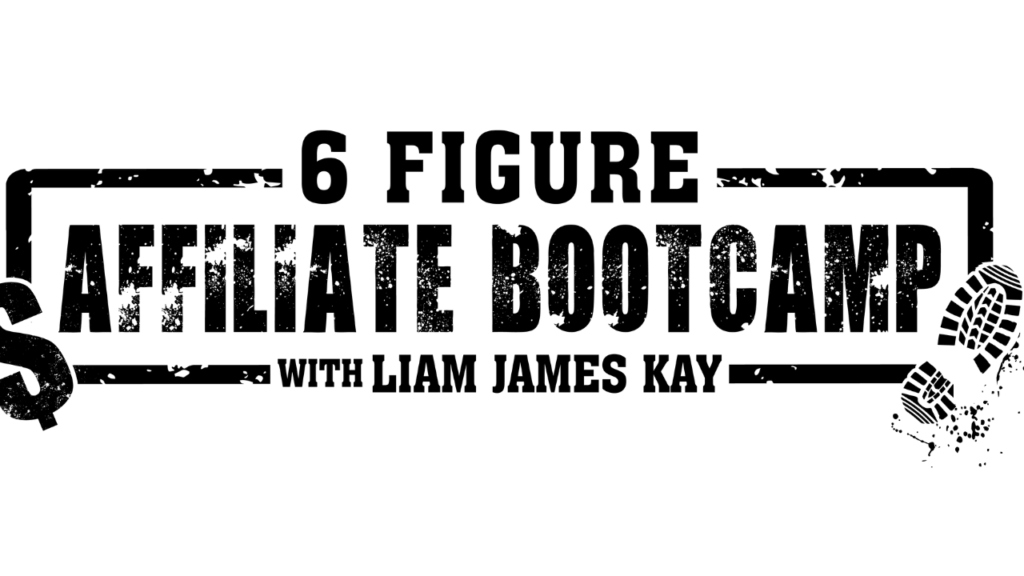 The 6-figure affiliate Bootcamp training course is created to help a struggling affiliate to become actually 6-figure earner online.
They have 82 in-depth videos that teach everything that one has to know about affiliate marketing in order to dominate in their niche.
By joining this course you'll learn things such as:
Paid and free traffic method
Personal branding
YouTube marketing
Email marketing
Facebook marketing
Sale funnels
That's not all, they also have a course about mindset and how to pick high-converting products. 
You'll also get access to a private group with like-minded people who are ready to help you in your journey. The price of joining affiliate secrets is $997.
12. Super Affiliate Network
The super affiliate network is a training course created by Misha Wilson.
The course come with a series of video training where Misha outlines the basics of Affiliate Marketing, and how you can leverage how you can earn money from your affiliate business.
The super affiliate network has a powerful affiliate program. 
As an affiliate of this program, you'll have direct access to some of the hottest offers in the marketplace.
And have the ability to earn commissions on all of their top-of-the-line products!
Unlike some other systems or programs out there, where you have to invest tens of thousands of dollars into the "product" or "program", just to have the ability to then resell it.
However, with the super affiliate network, they don't play that game.
You'll have more earning potential than just about anything else out there on the internet, and it's 100% free to join!
Above are some of the best-paid courses on affiliate marketing but the one I highly recommend is legendary marketer, you can click the link and read my review of this program.
REMEMBER: Quality courses aren't cheap nor  FREE, except you're going to pay something before joining.
I believe some of you are not ready to invest money into a paid course yet so let me quickly share with you some of the best free courses you can join at no cost.
The Best Free Affiliate Marketing Courses
When you're new online and you're not making enough money from your business it can be very annoying, frustrating, and difficult to invest in the right course that teaches you in-depth about affiliate marketing rather than the fundamentals.
But if you're here, the good news is that there are some best free affiliate marketing courses out there for affiliates like you and I that require no startup fee and it's completely free.
The only thing here is to just take massive action on what you learn and be consistent.
Affiliate Bootcamp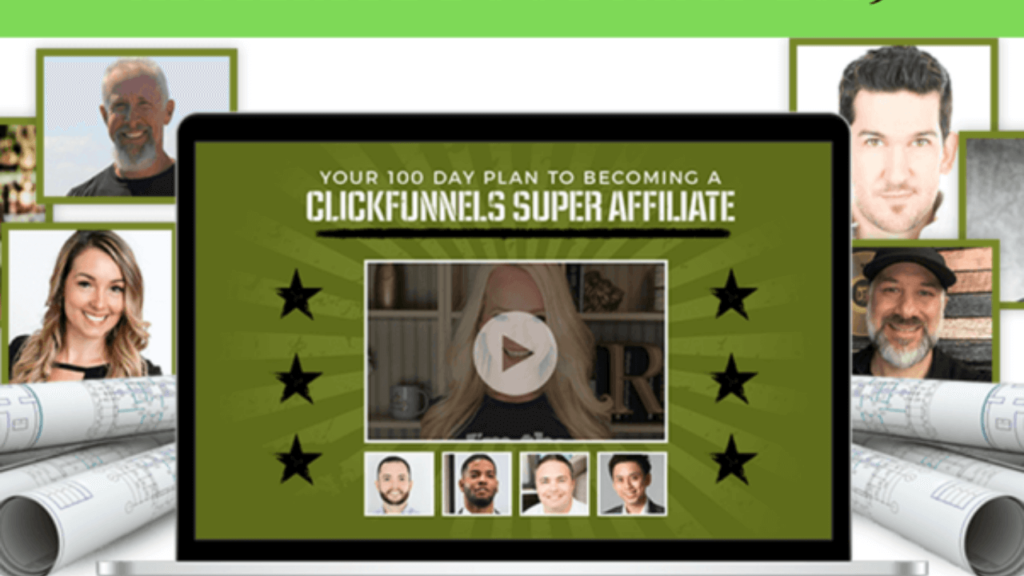 This course is presented by a man called Russell Brunson. Inside this training, he brings in 15 most influential and successful markers in the industry.
Those 15 experts will teach and show you what they will actually do if they have to start all over again and also how to build and create relationships with an audience.
Most importantly, you'll be taught 15 different ways you can possibly do affiliate marketing and among those 15 ways, you can select one or two methods that you think will work best for you.
It's absolutely free to join Affiliate Bootcamp but it also has a paid version.
With the free version, each day you'll get access to the complete training. You have one and a half days to complete the training and after that, it's gone. 
This will repeat for 100 days and after that, you won't be able to get access to them anymore or in the future. 
So if you're a busy person or have a job that doesn't give you time freedom, you need to find a way to complete the course on time.
How much does the paid version of Clickfunnel Affiliate Bootcamp cost?
For the paid version of Affiliate Bootcamp, it's going to cost you $100 which might be too expensive for some of us.
However, it's worth it because you're going to get tons of freebies and bonuses and more importantly lifetime access to the course.
If you're a slow learner like me, then you need to get lifetime access to the paid version of this training.
Why?
So you can go over and over again. But if you still want the free version it's absolutely normal.
That said to get access to that paid version of affiliate Bootcamp, you need to purchase the One Funnel Away Challenge which costs $100.
But I suggest you invest that only if you have the fund.
YouTube Videos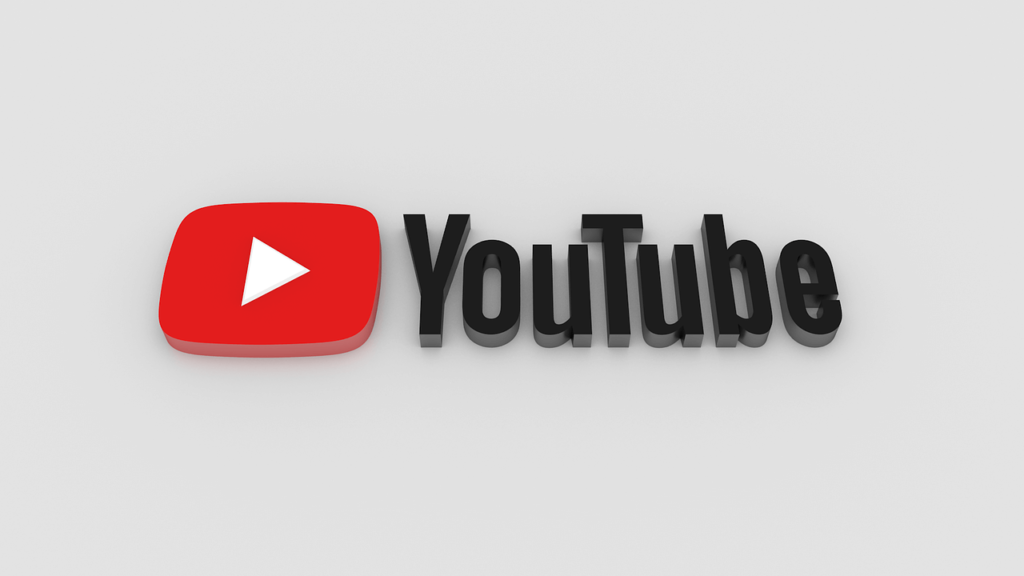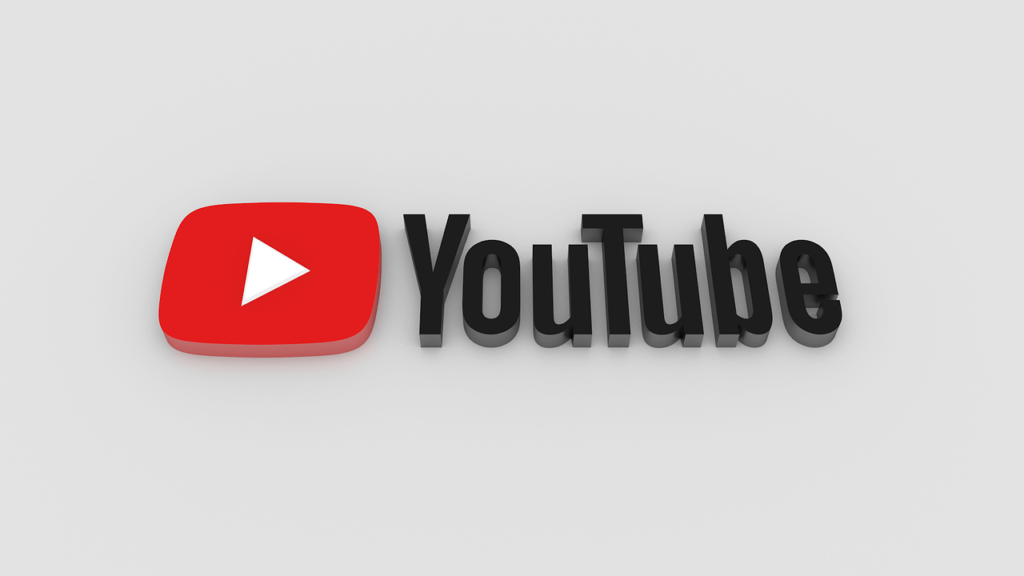 There are a lot of video courses and guides about affiliate marketing on YouTube, in my opinion not all of them provide enough value but only a few. 
But if you want to go this path I recommend Nathan Lucas's YouTube videos.
Nathan Lucas is a 7-figure affiliate marketer and number one affiliate for so many affiliate programs including (Legendary Marketer).
He has a paid course called Affiliate Marketing PRO Academy which he shares his in-depth strategies. 
However, his free YouTube video on his channel can make a big difference in your life if you can just follow and implement it.
Another great guy is Stefan James, he runs both a blog and a YouTube channel called Project Life Mastery.
He mainly focuses on broad topics such as ( motivation, how to make money online, mindset and beliefs, health, life management, relationship, investment, spirituality, and many more).
He also has a paid course called affiliate marketing mastery but you'll get tons of value in his free  YouTube videos as well.
Above are a few best ways you can learn affiliate marketing for free without investing a dime.
Sometimes, the best thing you need to succeed online with affiliate marketing is not an expensive course or tool, it's a willingness to learn and implement what you learn.
That's It Folks!
The above are some of the "best affiliate marketing training courses". Make sure you do your own research before investing in any course.
That said…
If you're making $10,000 per month with affiliate marketing and think you don't need training, you're wrong.
Everybody needs training in one way or the other. If you think you know everything and you don't need training anymore, then become a trainer instead.
Now, in case you plan to invest in a training course, make sure to research the cause trainer or mentor in order to know if this person is actually successful in affiliate marketing.
SEE ALSO!