Have you found yourself wondering, "Is affiliate marketing still worth doing or relevant"? And can you still make money from it? Well, I've run a little research to help you with that.
"Affiliate marketing is still worth the effort, and it is more lucrative than any other form of making money online. However, in order to make affiliate marketing worth it for you, you need to know what you are doing and make a real effort to make it work. A lot of people are getting into affiliate marketing but only a few know how to do it right".
First, you want to focus on building trust with your audience by providing useful content that helps solve their problems before trying to sell to them.
If you take a content-first approach to affiliate marketing, you'll get better results.
Is Affiliate Marketing Still Worth It?
To put it simply – yes, affiliate marketing is still worth it and can be a great way to generate income online.
Speaking of affiliate marketing, it has never gone out of business. I personally individuals like you who are making a very substantial income from affiliate marketing.
So, it's still worth doing, however, for affiliate marketing to work for you will depend on you, the niche you're in, the program you're promoting, and your marketing effort.
If you pick a niche you're interested in and have good knowledge about, pick a product that's related to your niche and of good quality.
And if you put time into promoting that product the right way to the right audience – you'll probably make money from affiliate marketing, good money.
But understand this, the way of promoting an affiliate product has changed over the years. What worked yesterday may not work today.
You can't just throw your affiliate link anywhere online and sit back and expect to make money.
You need to put in some sort of effort upfront in order to see any kind of result.
A lot of people want to make a significant income with affiliate marketing but are not willing to put in the time, effort, and work it requires. 
And is the main reason why affiliate marketing does not work for most people.
Making money online, especially with affiliate marketing is not a press-button-and-make-money kind of stuff.
It requires REAL WORK.
And the affiliates who are going to make it worthwhile in this business are those who are WILLING to put in the necessary work.
RELATED POSTS:
Why Affiliate Marketing Is The Best And Worth Doing
One of the things I like so much about affiliate marketing is that…
It can allow you to earn a passive income online in the area of your interest or passion.
And also, There is absolutely no limit to the amount you can earn with affiliate marketing.
Here Are 5 Reasons Why Affiliate Marketing Is The Best And Worth Your Effort:
1. Your Are Your Own Boss
You can decide when and where to work on your business. 
Affiliate marketing can give you the freedom to work from the comfort and convenience of your own home or anywhere around the world as long as you have a laptop and internet connection.
2. Scalability Business
Among many online business models out there, affiliate marketing is the best because of its scalability. 
You can absolutely scale your affiliate income without investing tons of money into an advertisement or starting multiple businesses.
You can hire people to help you in terms of content creation and other stuff to grow your business.
3. It Cost Nothing Or Less To Start
You don't have to create your own product or service to start making money with affiliate marketing.
You can use free organic traffic to grow your affiliate business without investing in paid traffic.
All you need is to just create a blog or WEBSITE and then find affiliate programs related to your niche and join and start promoting that product on your blog.
But remember…
You need to provide value to people first.
Why?
The more value you add to people's lives the more money you're likely to make.
4. It's A Business For People Who Love Competition
The competition level in affiliate marketing is VERY HIGH.
You're going to compete with a lot of marketers who are more knowledgeable than you, and you have to compete with them to get the best result.
So…
If you're someone who loves competition.
Well, this is your niche and if you're able to come out to the top, you can start to generate sustainable, stable income.
Which can literally change your life.
It is a business model for competition with others who are better than you in some areas, and you have to compete with them to get the best result. 
5. You promote Products According To Your Choice
One of the beauties of affiliate marketing is that…
You can promote a product of your choice, the one you believe in and think will be easy to sell. 
You can decide to promote multiple products all at once.
You can also decide to cancel your subscriptions to any program you want at anytime.
Above are some of the reasons why affiliate marketing is still worth the effort to start today.
When Is Affiliate Marketing Not For You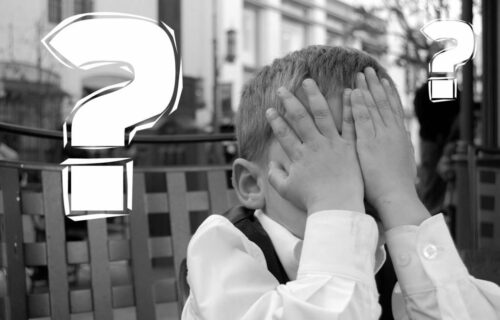 There are a lot of things people do that prevent them from succeeding with affiliate marketing.
One of the biggest mistakes I see a lot of affiliates make, especially beginners, is that they try to market to the whole world.
What I mean by that is that…
People try to market their product to anyone they meet or find online without even finding out whether that person is a potential customer or not.
Well, here is the thing…
If you are marketing to anyone, you are marketing to nobody.
In my opinion, I strongly believe this sort of activity is why many affiliate marketers fail to succeed online.
So…
What do I have to do? Great question!
Well, simply put – you have to identify or know who your ideal customers or targeted audience are and target those people only.
Here Are When Affiliate Marketing Is Not For You
Lack Of Training Or Knowledge
Affiliate marketing is a broad topic and there is a lot you need to learn in order to be successful in it.
If you're not willing to learn about it (what is it about, how does it work, pros and cons, and do's n' don't).
Chances are that you're going to make tons of mistakes along your journey which might literally delay your success.
So… It's important you learn everything you can about your NICHE.
Why? The reason is that the more knowledge you have about the topic or niche you're in…
The more you'll find out what works and what doesn't work and focus on the ones that actually work.
Thinking Affiliate Marketing Is a get-rich-quick method
A lot of people, they're tired of their day job and want to be their own boss and live the laptop lifestyle.
For some they want the freedom to do more of what they want and want to travel around the world.
Now… Most of these people see making money online as the solution to those problems.
Especially when they see other marketers who have been in his industry for YEARS showing their income reports (how much they're making in their business).
They think to themselves – ah! this might be an easy and quick way for me to make a lot of money. I can do it.
Well, you can do it too.
But the reality is… Making money online, especially with affiliate marketing is not a quick or easy way of making money online.
It requires a lot of time, sacrifices, effort, commitment to learning "how-to", and dedication in order to make it profitable.
I WANT YOU TO TAKE NOTE OF THIS:
Making money online has changed over the years and if you expect to make easy money with affiliate marketing you will be disappointed.
So… Expect to work hard at it for 6 months to a year before you can earn any significant income from it.
Not Engaging Your Competition
As an affiliate marketer, you are going to face a lot of competition almost all the time. 
So… In my opinion, I think the best way to rise up above the competition is to check what other successful affiliates in your space are doing and add your unique spin on it.
Why? Well, the thing is – the completion level in affiliate marketing is VERY HIGH.
Checking what your competitors are doing and trying to do something better than them is very important for your success, no matter what niche you are in, whether health, wealth, or relationship niche.
How do I check on my competitors? Great question!
Keep a close eye on what the other affiliates are doing to succeed and then try your best to outdo them. 
Sign up to their email address, to see what they are doing, check their blog post to see what they are writing about, and also check on the product they are promoting as an affiliate… etc.
And as you check to know what they are doing.
You need to do more than what they are doing so you can be ahead of them.
If you are in a niche that has no competition, it's a sign that there's probably little or no money to be made in that niche.
So… It's best to be clear about your competitors.
WARNING…
Don't try to copy exactly what they are doing, just be you and be better, original, and passionate about what you are doing.
Sending People To Raw Affiliate links
Online, people don't normally buy a product if you haven't built some sort of TRUST and credibility with them.
It's often said, the money is on your list and as an affiliate myself I think that's absolutely true.
If you are not building an email list and you are just sending people to raw affiliate links.
Guess what? You're leaving YOU out of the equation.
What do I mean by that?
Well, I mean you're losing on a big opportunity to do a repeated SALE or REMERKET to the same prospect over and over again until they decided to buy.
Being in this online game myself, what I come to discover is that…
People don't normally buy from people they don't Know, Like, or Trust.
So… As an affiliate marketer, the only way to avoid that and get them to make a buying decision anytime you recommend an offer to them is to…
FIRST, capture the email addresses of visitors who visit your link, and as they're on your list follow up with them through educational emails using Autoresponder to build TRUST and RELATIONSHIPS with them. Make sure in your emails you provide VALUE that solves a particular problem they're facing.
SECOND, we're here to make money right? Now, as they begin or already start to know, like, and trust you. You can start to promote your offer to them. But not in a spamming way and also not everyday, once in a while. Why? The thing is we're trying to build long-term TRUST with them which will even pay off BIG in the long haul.
Promoting Too Many Products All At Once
A lot of people don't know what they want to succeed in, so they end up doing anything and end up succeeding at nothing.
Here is the thing…
Promoting different products will confuse your target audience and they will not take you seriously.
Focus only on one product at a time and promote that until you're making enough income from it before moving to a different thing.
Also…
Don't post your affiliate link all over the internet without targeting a specific audience. If you're marketing to anyone, you're marketing to nobody.
You need to know who you're IDEAL AUDIENCES', who may be interested, and more likely to purchase what you're promoting.
For example…
If you're in the health and fitness niche, then you need to find people in that area and promote your offer to them only.
Not people who are in the – Making Money Online Niche. 
Other than that your affiliate business won't be profitable
No Strategic Plan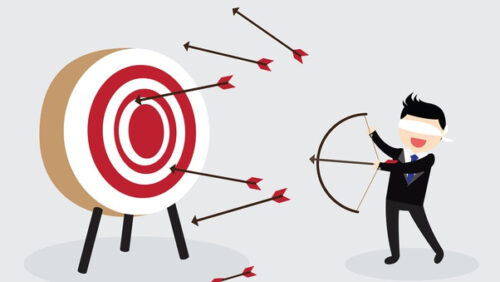 Without proper planning, you'll FAIL.
It's very important to plan the success of your affiliate marketing business.
You need to know the exact offer to promote, what traffic strategy to focus on, and who your target audiences are.
Create a plan, set a goal, stick to it, and take massive action on it…
Also…
Don't invest money into solo ads, a lot of solo ad sellers use "bots" to get clicks on your affiliate links, not real human beings.
So, When Actually Is Affiliate Marketing Worth It For You
Here is when affiliate marketing is for you.
Remember!
Business is about helping people. Think of affiliate marketing as a way of helping people. 
Help your audience by creating CONTENT.
Make your content helpful, useful, and informative.
Don't just provide a link to your favorite affiliate programs (just because you listed them), hoping your visitors will click on the affiliate link. 
And purchase the product so that you'll make a commission.
But rather…
I want you to take this approach. Take time to write detailed, helpful CONTENT, and within the content use affiliate links to point them in the direction.
If they decide to act on your information, find. If they don't, that's absolutely okay.
Don't just spam people or become a salesperson…. 
Instead, provide VALUE first and then recommend products that YOU think will further help them solve their problems.
Also…
If possible, use the product you're an affiliate for, so that you can have a personal testimony or case study to share.
Write a detailed, honest review post about the product then include your affiliate in your review.
One more thing…
Don't just talk only about the GOOD side of the product, also, write about the BAD side as well.
Why?
People love it when you're being honest and not trying to deceive them into purchasing the product from you.
When you take that approach, people will just love to buy the product through you simply because of your HONESTY even when they don't need it at that spot.
IMPORTANT: Throwing out affiliate links with no reason will result in a quick exit by your visitors and they won't take any action at all.
REMEMBER: The KEY is to always provide VALUABLE CONTENT that helps solve a problem or pain, or that adds value to your audience's lives.
When you take this approach, the money will honestly follow.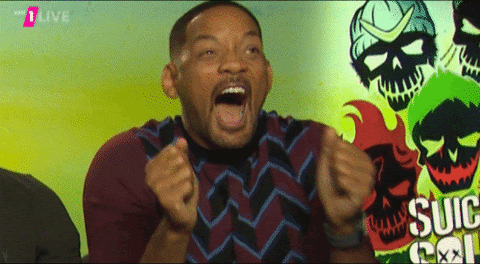 How To Start Affiliate Marketing And Make It Successful
Before we go over this, I would like us to first define what affiliate marketing is.
Upon running a few research, here is a great definition I find online about affiliate marketing
Affiliate marketing is a type of performance-based marketing in which a business rewards one or more affiliates for each visitor or customer brought by the affiliate's own marketing efforts. Source
My definition:
Affiliate marketing is a process, tactic, or marketing method of promoting individuals' or companies' products for a commission when someone buys through your link.
How Does Affiliate Marketing Work?
The concept of affiliate marketing is simple:
Find affiliate products you like, trust, or have used before.
Sign up for their affiliate program.
After signing up, you'll be given a unique link. This link is what you'll use to promote the company's product.
Choose a platform to promote that product.
Now, when your visitors or audience click on your link and purchase the product.
You will be compensated by the product creator which is termed as a commission.
By definition, it involves promoting products…
P.S: I have another post where I share with you in detail what is affiliate marketing and how it works… You can check it out here. 
Here Are The Steps To Take To Be Successful With Affiliate Marketing:
Step #1: Choose A Niche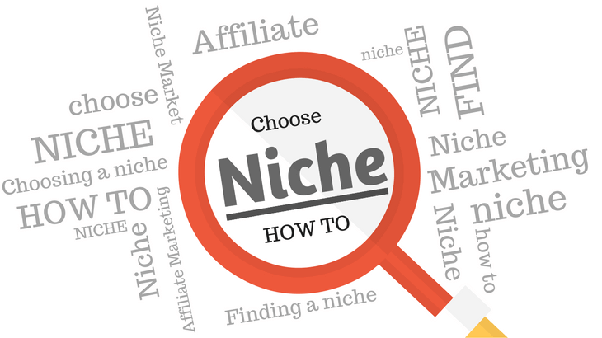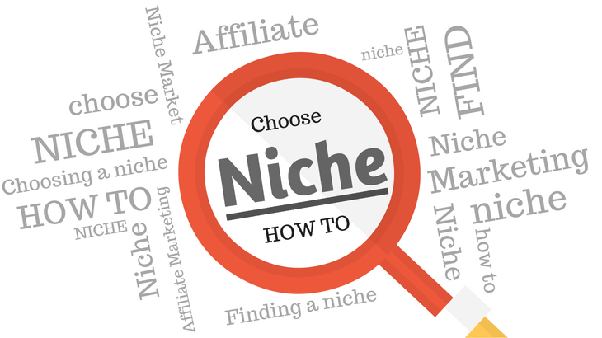 Everything started by first deciding on a niche.
So…
What is a niche? A niche is a topic or an area you're interested in or knowledgeable in and want to build a business around. A niche is something that excites you, something that motivates you, something you love doing, or something that elevates you. 
So…
No matter what that is… Make sure it's something that you're passionate about and that you will love working in for years to come.
Why?
Well, it is often said…
Without passion, a rational human being will quit. Click To Tweet
So…
If you ask for my advice, I'll very much say pick something you're really passionate about.
So…
You can be able to stick with it for the long haul when the going gets taught.
When you pick a niche you're PASSIONATE about, it will help you stick with it for the long run whether money is being made in it or not.
Step #2: Choose A Good Product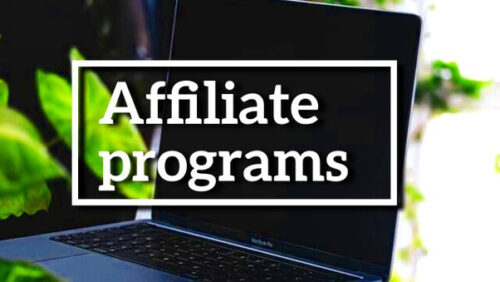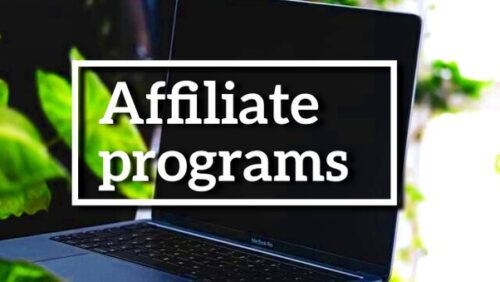 Now, as your niche is ready the next step is to pick an affiliate offer that's related to your niche.
But take time to carefully select. Nowadays are tons and tons of fake programs out there.
So…
Don't be in a hurry to choose a product to promote simply because you want to earn a commission.
Take time to look for the right product that's relevant to your niche and for a specific target audience.
And now, when you finally find the product you want to promote. 
You Need To Ask Yourself These Questions Before:
Do I Fully know about that product?
Is my target audience really going to love this product?
Do I know all the pros and cons of the product?
Why all these questions…?
Well, the thing is if you're going to sell any product online, you have to first have sound knowledge or idea about what you're selling.
Also…
You have to know who your target audiences are and what they are actually in need of.
These are very important for your online business success.
If you promote a product that you don't have any knowledge about.
Guess what?
You will surely fail.
You'll not be able to give any proper answer when your potential customers ask you any questions concerning the product.
And when that happens…
Guess what?
They will sense that you're just trying to scam them or make money from them.
Your audiences' are not that stupid – they are very much smarter than you may think
So…
To avoid all that… Do yourself a huge FAVOR by first doing research about the product and learning all you can about it before putting it out there.
Also…
And make sure the product will actually help your customers get what they need or struggling with.
If you haven't found any legit affiliate program, check out my Resource Page for my #1 recommended program. This program offers high-ticket products. Meaning no more small commissions.
They also had a team that does all the selling of the high ticket product for you. Also, they offer one-on-one coaches that work directly with you.
Step #3: Build Traffic Strategy
Now you've got to get people to your content, your capture page, and your product this mean you must build a traffic strategy and focus on it.
There are different types of traffic strategies but the main form is free and paid traffic.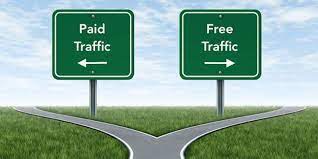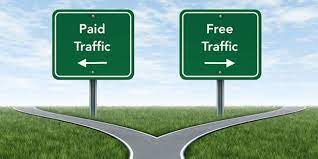 Paid traffic is more immediate, and quick, and the sooner you can get the better.
However… I recommend you do that only if you have the budget for it.
But…
It's absolutely fine to start with free traffic such as. 
social media
Blogging.
Youtube
Forum marketing… etc
The most important thing is to get eyeballs on your content and turn them into loyal customers over time.
If you ask for my advice, I will highly recommend you start a blog.
Why?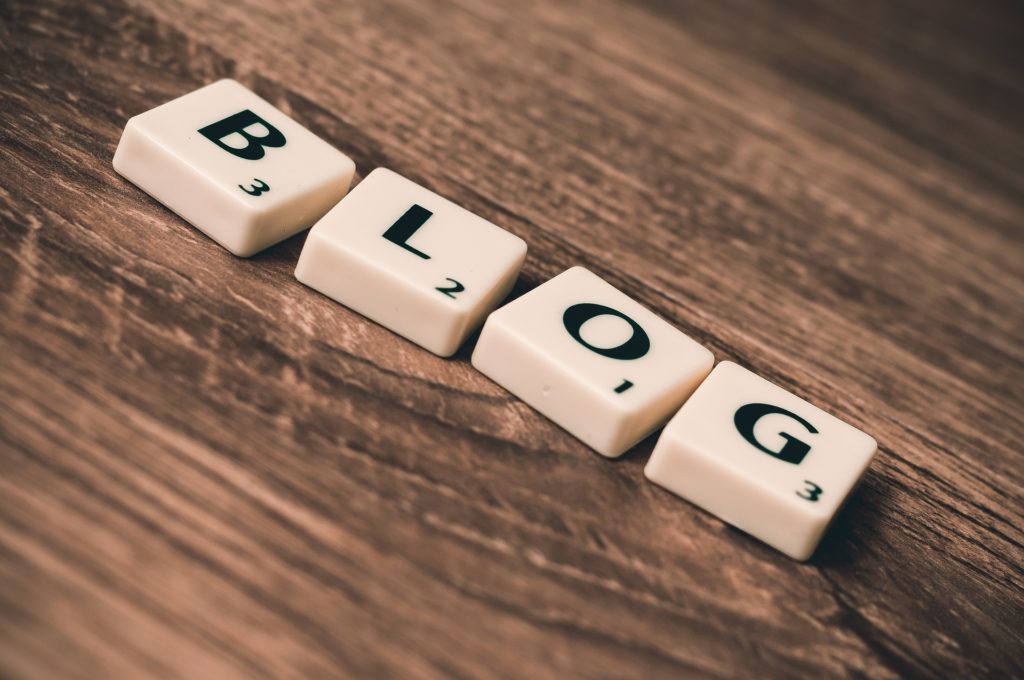 In my opinion, I think blogging is one of the best ways to promote an affiliate offer.
Because you actually own the blog and you can post affiliate links on your blog without any restriction.
Blogging also helps you build some sort of reputation with your audience. It also helps you build an online presence.
Though you can you platform like YouTube and other social media.
But…
I think blogging is absolutely great if you want to build a long-term sustainable business.
However…
Starting a blog is going to cost you a few dollars but it definitely worth it.
Step #3: Do Keyword Research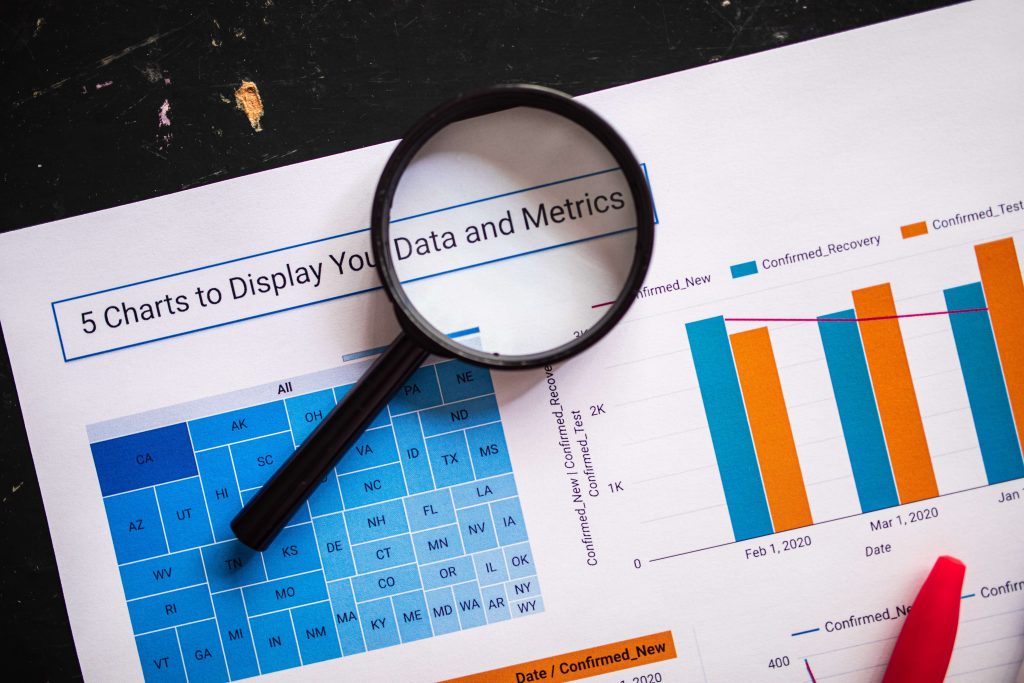 Now, as your blog is up and running, you need to start posting consistent quality content to build an audience that will Know, Like, Trust you and eventually buy from you.
But before you do so…
You need to first figure out what terms, phrases, or questions people are typing into the search engines that are related to your niche and your PRODUCT.
Why?
Well, the thing…
In order to get the most out of your affiliate marketing, you need to use the right keyword to market your product in order to attract the right audience who may be interested in what you are selling.
And you do this as I already stated above…
By simply figuring out what phrases, terms, and information people are entering into search engines (Google) while looking for a similar product you are an affiliate for.
Why keyword research is important in affiliate marketing? Keyword helps you to attract the right kind of audience your affiliate offer who may be more likely to purchase your product. 
Step #4. Create Quality Content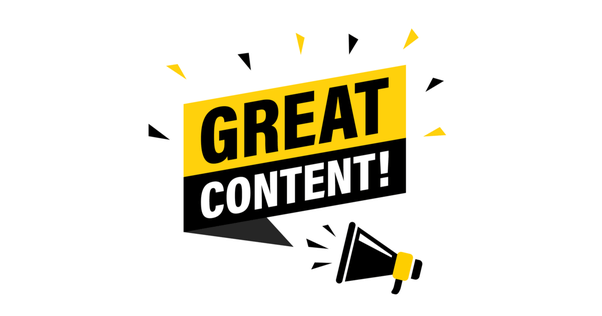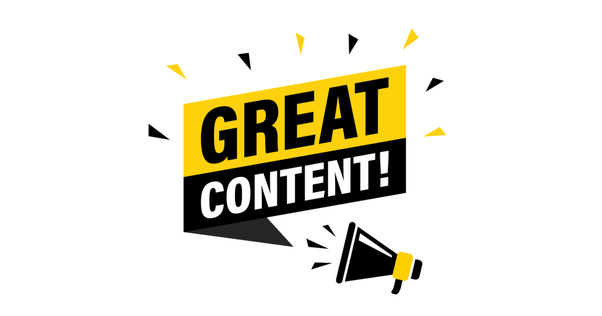 This is where you serve your audience with relevant, high-quality content on keywords they type into the search engines.
The quality of your content matters a lot to your audience.
This does not mean just creating content for content's sake but rather, having valuable, relevant, and high-quality content that solves real problems…
NB: Well-organized, quality, and easy-to-read content is the KEY to succeeding with affiliate marketing.
Your visitors need content that will help them solve problems and challenges their facing.
Not crappy content…
It is said that content is king, but that is halfway true, quality content is indeed king and your content has to solve a specific problem.
Talking of affiliate marketing, you can only make money when you help enough people get what they want.
And the more you help people with what they want.
The more they will also feel connected to you, trust you and decide to pay you back by purchasing from you.
In the world of Zig Ziglar…
You will get all you want in life if you help enough people get what they want. Click To Tweet
As I said earlier on… Business is about solving other people's problems and if your business doesn't solve a problem.
Guess what?
You don't have a business and with that, I don't think you're going to get far.
I WANT YOU TO TAKE NOTE OF THIS:
The only way people are going to click on your affiliate link and purchase what you're recommending is when you help them enough by providing valuable, genuine, and quality content.
SO…
Don't just focus on making money but rather focus on helping people by producing valuable and high-quality content for your target audience to consume.  
And the money will honestly follow after.
Step #5. Build An Email List ( email marketing )


In my opinion, I think the worst mistake you can possibly make in affiliate marketing is sending people directly to affiliate links without first capturing their email addresses.
I don't know how true this is…
But some of the top marketers out there said people get to see an offer SEVEN TIME before deciding to buy it.
So…
If that's true, then my friend, you're leaving HUGE MONEY on the table.
Stop that form of marketing, it's not lucrative.
Bridge a gap between your affiliate offer…
I mean, you should build a landing page (a squeeze page) to first capture the visitors' email addresses so you could build your EMAIL LIST.
Before sending them to the product sale page.
Why?
In case they don't purchase the product at their first exposure, which the majority of them are not going to. 
Now…
You have them on your list to remarket the SAME product to them over and over again using an AUTORESPONDER until they decided to buy.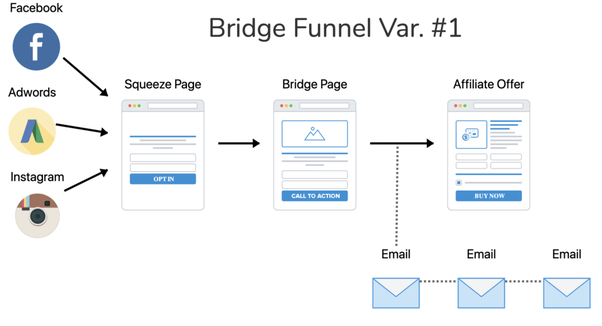 And this autoresponder is going to do two major things and that is:
Build Trust And Relationships – Online trust is really important, people are only going to take out their credit cards and buy from you if they trust you. And you can build this trust and relationship with them by continually providing value (helpful content) for them on a daily basis while they are on your list.
Sell – Now, as you continue to provide that value for them, in the long run, they will begin to Know, Like, and Trust you and also see you as an expert in the industry. And over time they will start to trust your recommendations which will eventually lead to more sales.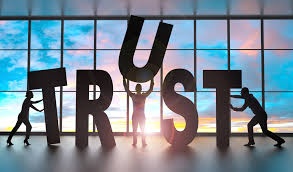 However…
This can work very effectively and can even scale your income if you focus more on providing value than just shouting ( Buy now! Buy now!) which will eventually make them see you as a salesperson.
Now to build an email of targeted…
You're going to need a couple of software to do this successfully (eg, Aweber, LeadPage, ConvertKit, Getresponse…. etc )
But the one I'll recommend you roll with GetResponse.
why?
Well, GetResponse is one of the best and easiest email marketing software out there to send email autoresponders and newsletters to your list.
It has amazing features that you can expect from email marketing.
At the time of writing this post, I still use Getresponse and my experience with them was terrific.
You can get started with GetResponds here.
(I'm an affiliate of Getresponde meaning, I'll receive a small commission if you decide to go through my link, which is no additional cost to you but help me to focus on delivering more content for you and others) Thanks For Support.
Here is the Link to Getresponse again. 
And Once you have built a solid email list, you can use it to connect with your audience and market different products to them again and again.
(Appreciate it If You Pin This Into Your Pinterest Board)
FAQs
Is Affiliate Marketing Really Profitable?
Absolutely yes. Affiliate marketing is really profitable, I personally know people who earn way more than a full-time income from affiliate marketing. However, the best way to be really profitable with affiliate marketing is to focus on helping people first to build trust with them and then promote a high-ticket program.
Can I Really Make Money With Affiliate Marketing?
Yes, you can. Affiliate marketing is one of the most lucrative, viable, and passive income businesses out there. However, it requires a commitment of time, dedication, research, effort, patience, and some sort of money to make it a real business that will earn you money over a long period of time.
Don't jump into affiliate marketing without first taking the time to learn about the industry. Affiliate marketing is a broad topic and the more knowledge you have about it, the higher the chances of you succeeding at it.
Is Affiliate Marketing Dead?
Well, to put it simply – no affiliate marketing is not dead. On the contrary, it's still the best online business to make money from. If you're thinking of starting your own online business, affiliate marketing is absolutely worth your effort.
However, it has changed drastically over the years, what worked yesterday may not work today. You cannot rely on search engines to send traffic to your affiliate link, you need to do some sort of marketing yourself.
How Long Does It Take To Make Money With Affiliate Marketing?
Though affiliate marketing is one of the best and most popular ways of making money online, it still takes a lot of time to earn from affiliate marketing.
However, if you build an audience who knows, likes, and trusts you, then you may expect 3-6 months to get your first payment. If you want to earn a full-time income from it then you may expect 1-3 years in your genuine affiliate program. Learn more here.
CONCLUSION
That is it folks on "Is affiliate marketing still worth the effort"? When you think of making money online, you need to consider the fact that affiliate marketing can be a good, passive, and sustainable way to make money online today, next week, next month, or even for many years to come.
If you approach affiliate marketing from the best side, you can make millions from it.
You just have to show up every day and put in the time, and effort, and more importantly, you need to be patient.
Too many affiliates fail to prosper with their online simply business because of impatience with their audience with whom they have not yet built trust and relationships with. 
You can only succeed online if you built the Know, Like, and Trust Factor with an audience.
Make sure to focus on establishing a personal relationship with your target audience and with all visitors those who come to your website. 
before trying to sell anything to them.
Remember!
Your chances of succeeding with affiliate marketing will depend on the amount of TRUST and RELATIONSHIP you built with a customer.
TIP:
Produce more content on your website with your affiliate link in it, for easy access to the product you promote as an affiliate. 
However…
Make sure all your contents are valuable, genuine, and high-quality to keep visitors coming back to your site.
Now…
If you can do that in the long run and not give up along the way, success is bound to happen for you…
The people who fail at affiliate marketing do so because they have extremely little commitment, persistence, focus, and a lack of patience.
There you have it folks on is affiliate marketing worth it? Hope you get value out of it.
ALSO READ!