"Affiliate links" are a great way to make money from your online business. If you're an affiliate marketer of a certain company the offer or the product link that you're sending traffic to is your affiliate link. 
To put it simply – An affiliate link is a special or clickable link that is given to you by an affiliate program when you join to promote their product or services. The Affiliate link contains your name or ID which is used to track any sale or traffic you send over.
Read on for more information about what is an affiliate link, how it works, the benefits and how to make money with an affiliate link, and many more.
With that being said, let's dive in!
What Does Affiliate Links Mean
An affiliate link is a unique URL to a specific website that offers an affiliate program, the link is used by the advertiser to identify any person that's promoting their product.
This way they could track and know who's the right person that the traffic or sales come from so that they could pay the person commission that sends the traffic over.
NOTE! The tracking link is set up by the affiliate program, so there's no need for you to do anything.
Everything is taken care of.
All you have to do is to get your affiliate link from the advertisers' website and start promoting it on your chosen platform.
And if someone or your audience clicks on that URL and purchases the product or services you receive a commission.
That's the beauty of affiliate marketing.
How Do Affiliate Links Work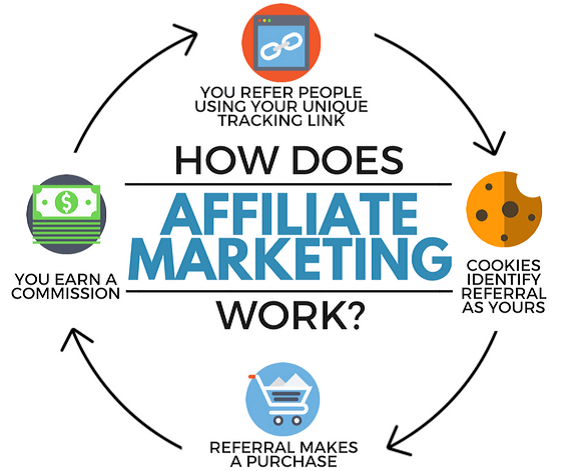 Affiliate links allow you to market other people's products without having to create your own product and still make a decent income online.
Most companies want to increase their revenue, so, they create an affiliate program or affiliate network which anyone can join for FREE.
Then… 
You join as an affiliate and after signing up, you're given a unique tracking ID that is tied to your account.
This link is to track and make sure you're the right person that sends the traffic over to their product.
Now…
As your link is ready, you'll then have to promote it on your chosen platform (eg. Blog, YouTube, etc).
And when someone clicks and buys the product through your link, you get paid a commission.
What Are The Importance Of Affiliate Links
Affiliate links are a lucrative way to make a significant income online. There are many benefits you can gain from promoting affiliate links.
You're able to promote affiliate products and make money from them without having to create your own product.
It is free to join and promote affiliate links, there's no initial cost.
Affiliate links are valuable because they allow you to help others by promoting quality products that help solve peoples' problems.
Some affiliate links pay well which allows you to increase your income.
You don't have to worry about the shipping of the product and refund.
You gain trust and relationships with your audience if your audience receives a solution to their problem or pain.
How Do Affiliate Links Look Like
Basically, most affiliate links look like normal website links, but the only thing that differentiates them is that they have some sort of identification, extra code, or abbreviation added to them. 
This is the only thing that makes them different from other normal website links.
That said…
Most affiliate links will have something like this: ref= / aff= / ID=  /? =343 within the hyperlink.
Sometimes, in most cases, an affiliate link will only contain your name, but the majority of them will have the above-mentioned in them.
That said…
If you come across any URL that contains the above-mentioned, it's a clear indication that it's an affiliate link.
Here Are Some Examples Of How An Affiliate Link Look Like:
https://www.onefunnelaway.com/challenge?cf_affiliate_id=3011059&affiliate_id=3011059
https://easy1up.com/?id=Kettie
https://www.getresponse.com/?a=w6KKAqJVWD
https://leadpages.pxf.io/NDryV
The above are a few examples of what an affiliate link looks like.
How To Identify If A URL Is An Affiliate Link
Well, as I said earlier.
Affiliate links can be identifiers depending on the affiliate program or network, however, in most cases if you see ?tag= or ref= in any URL, that's a sign that the URL is an affiliate link.
What Are The Type Of Affiliate Links
Well, affiliate links come in many different forms, such as text links, image links, and banner links.
What Is The Best Way To Tell If An Affiliate Link Is Working Properly
Well, there are a few ways you can test if your affiliate links are working properly or not. You can use tracking software or tools. You can also copy and paste it into your browser and click on it and see where it takes you.
If after clicking on it and it takes you exactly to the offer you're promoting, then it is working perfectly.
How To Get An Affiliate Link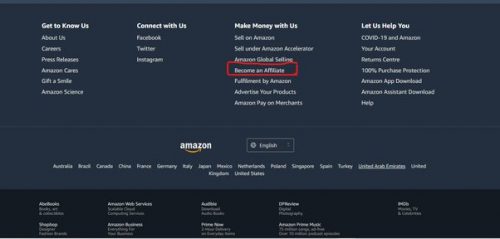 Well, to get an affiliate link, you need to first sign up with an affiliate network or program or network. 
So, the first step is to research affiliate programs related to your niche.
To find affiliate programs to join, Just Google your niche + affiliate programs.
Once you've found the affiliate program of your choice, click on it and visit their website.
As you're on their website, the next step is to look for a page that reads become an affiliate, partner, earn with us and then click on that. 
After clicking on that you'll be asked to sign up as an affiliate.
As you sign up and confirm your email address, you can log in to your affiliate dashboard and get your affiliate link.
IMPORTANT:
Don't forget to add how you're going to get paid your commission.
Create a free account with bit.ly and use their link shortener and shorten your affiliate. This way you'll be able to track and see exactly how your link is doing.
Learn how to insert links appropriately into your content
Can I Create My Own Affiliate Links
Yes, you can.
If you own a domain name, you can login to your cPanel account and customize your own link, and redirect it to your affiliate link.
You can also use tools like bit.ly to customize your affiliate link. 
This will let you decide what link to show in the address bar when people click on your link.
How Can I Track My Affiliate Link
Well, to track your affiliate link performance, you need a tracking tool.
I personally use bit.ly. 
Bit.ly will allow you to shorten and customize your affiliate URL.
It will track how many views and clicks you're getting on your link.
This will help you to know which of your links are working and which one is not and what adjustment to make.
That said…
To track your affiliate URL, just login to your affiliate dashboard and copy your affiliate ID.
Then, login to your bitly account and paste it into their link customize box, then after that's done just copy it and post it in your content.
Can You Make Money With An Affiliate Link
Yes, you can, there are tons of people who are making a decent income and even millions of dollars in commission from their affiliate links.
But do remember…
It is not a quick win, it takes time: Months or years of hard work and following the right strategy to make it profitable.
If you're promoting your affiliate link without any proper strategy you'll never get a click on your affiliate link.
I mean, if you're not providing any kind of useful value to your audience first before recommending your affiliate offer to them.
You'll struggle to get a click on your link.
Hence…
The best strategy to get the most out of your affiliate link is to first identify your target audience's problem or pain and provide a solution to it.
And then recommend your affiliate product to them later.
More Value = More Money, if you do it right you'll make a good income from your affiliate link.
How Much Do Affiliate Links Pay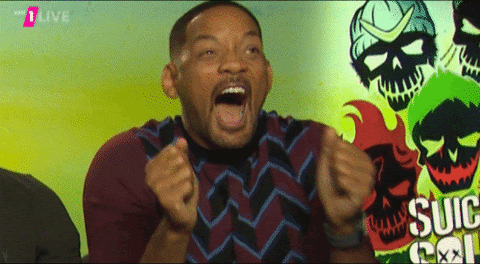 Well, how much an affiliate link pays kinda depends on various factors such as the niche you're in and the program you partnered with, what the vendor pays and what they offer, and most importantly the kind of traffic you're generating on your link. 
Traffic in affiliate marketing plays a huge role in how much you can generate from your affiliate link irrespective of the commission rate of the product.
If you get a good amount of traffic on your link, you could generate a good amount of income.
That said…
Generally, every affiliate program or network has its own commission rate they pay to its affiliate.
If you promote digital products, well, you can expect commission rates between 30% to 75% commission rate.
There are tens and thousands, maybe millions of affiliate marketing companies out there, find one that has quality products and offers a good commission rate.
How To Make Money With An Affiliate Link
In a nutshell, affiliate marketing is a method of making money online where you promote someone else's product for a commission.
The sale is made through web traffic.
This means that you only make money by promoting a product.
Making sales with an affiliate link can be done by following a good and effective marketing method.
One of the best and most common methods that most affiliate marketers use to make money from their affiliate links is through email marketing.
How do they go about that?
How To Make Money With Affiliate Links Using Email Marketing:
One of the powerful and effective ways to make money with affiliate marketing is not SEO, paid ads, or social media. It's through email.
To make affiliate sales with email, you first need to.
Create compelling content
Offer your readers or viewers a valuable lead magnet so they could easily give you their email addresses
Build trust and relationship with your list by adding tons and tons of value to their lives
Promote your offer to your list while delivering value 
Repeat the process over and over again
P.S. I have another post where I go into more detail on how to make money with affiliate marketing products. Check it out.
What Are The Best Places To Post Affiliate Links
There are so many different methods and strategies you can use to promote your affiliate links and earn more commission and increase your brand awareness and reach large potential customers.
Video or written content
Product review
Resource page
Guest Post
Comments
Forums
Social media groups, etc
What Are Affiliate Links FAQs!
Can Anyone Have An Affiliate Link?
Well, the answer is yes, anyone can join an affiliate program and access an affiliate link. Most affiliate programs are free to join and there is no age requirement or proof in order to join.
Just Google the affiliate program of your choice and apply and when you're accepted you can have an affiliate link.
Most of the affiliate programs will definitely accept you.
Where Can I Post My Affiliate Links For Free?
There are various marketing strategies you can utilize to promote your affiliate link without having to create a website or invest money. You can post your affiliate for free on platforms like:
Facebook
Pinterest
Instagram
Twitter
Forums
TikTok, etc
That said, In my opinion, I think one of the most prominent ways nowadays to post your affiliate link for free is through YouTube.
YouTube is the second-largest search engine in the world apart from Google.
You can create your own YouTube channel and start uploading useful content on your channel.
Over time, YouTube will start to rank your video content, this provides you with the opportunity to get lots and lots of people to view your content and eventually get clicks on your product link.
REMEMBER: On YouTube, the way to get more views on your videos and clicks to your affiliate links is to provide value to people.
Value first, money second!
How Can I Bring Unlimited Traffic To My Affiliate Link?
Below are some of the best ways to drive web traffic to your affiliate link:
Search Engine Optimization (SEO)
Video Marketing
Paid Advertising
How Do I Promote Affiliate Links?
Well, there are so many spots to do that, in my opinion, one of the best ways is through content. Create valuable content related to your niche and within the content, place the affiliate link in the part of the content that makes sense.
Don't randomly promote your affiliate link within your content, it might look like spam, the link should place naturally.
What Is The Best Way To Run An Affiliate Link And Get Result Fast?
Making money with an affiliate link can take a good amount of time. That said, one of the best ways to get fast results with your affiliate link in a short period is to run paid advertising campaigns.
But remember, this method does involve money and good knowledge in order to make it profitable.
However, if you have the funds and know-how to run paid ads effectively, then you're off to go.
What Is The Best Time To Add Affiliate Links To A Website?
Well, there is no right time to add affiliate links to a post, you can add them in the beginning or after your site contents start to rank. Both of them work perfectly well. I personally like to add them in the beginning, so I can focus on other things.
Can I Use My Own Affiliate Link?
Yes, you can but you might get banned if the company finds out you're using your own link. The best way to go about that if you still want to use your own affiliate is to use a different computer, with a different IP address and name.
This way, they can't track you. A lot of companies are getting smart in tracking people so you need to do it right.
But you might not get away with that easily. So, to avoid any problems with your affiliate company, don't do it. 
Do Affiliate Links Allow On YouTube?
Yes, definitely, YouTube is one of the most effective and best ways of driving traffic to affiliate links as a lot of people are preferring video content nowadays over written content. But on YouTube, you need to make sure you're disclosing your affiliate relation so, don't get your channel banned.
Do Affiliate Links Expire?
No, affiliate links do not expire, they can only stop working if the product creator changes the product URL or deleted their product. But as long as the product is currently in the marketplace, the affiliate link will be available.
Do Affiliate Links Count For SEO?
No, it is not. SEO is simply to help people discover or find your content or product via a search engine and affiliate marketing simply involves marketing products for a commission. If your affiliate links are relevant to your site content, you're good to go.
However, to avoid any problems with Google in the future just add a nofollow tag to your affiliate links and you won't have any SEO problems with Google.
How Do I Affiliate My Link?
Step #1: Pick A Niche You're Interested In
Step #2: Find And Join Affiliate Programs
Step #3: Build A Website
Step #4: Start Creating Quality Content
Step #5: Place Your Affiliate Links Within Your Content
Step #6: Promote Your Content
Step #7: Get Click On Your Affiliate Links 
Step #8: Convert Your Click To Sales
How Can I Use Affiliate Links?
Well, affiliate links can be used in many ways, they can be used in blog articles or below your YouTube video. It can also be used by adding them to your resource pages, banners, social media, forums, etc.
But make sure you put your affiliate link in a position that your audience can see it easily.
Why?
This will make it easy for your readers or viewers to follow the link and make purchases through your link.
IMPORTANT: Don't promote your affiliate directly without providing some sort of value, if you do so you might not get any clicks on your link.
Because you're not being helpful, affiliate marketing is a value game.
The more value you provide to people, the more clicks you'll get on affiliate links which will result in sales.
That's It, Folks!
Wrapping it up on "what is an affiliate link" and how do affiliate links works? An affiliate link is a clickable URL that sends someone to a vendor's website. When you promote an affiliate link and someone clicks on it and buys anything from the vendor's website, you earn a commission.
The vendor places a unique ID in their affiliate link to track any traffic and sales you send to them so that they can pay you a commission for every sale.