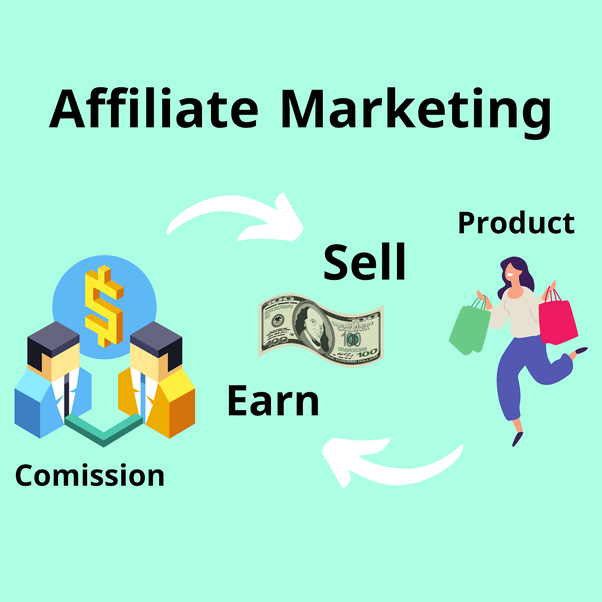 Affiliate marketing is one of the biggest income sources for most online entrepreneurs. If you're new online affiliate marketing is in fact the best way to get started and make money online.
So, what then is affiliate marketing?
In a nutshell – affiliate marketing is a process, tactics, or marketing technique that pays a commission to a person (an affiliate) by promoting a company or an individual product on his or her blog, YouTube channel, social media, etc. It makes it possible for affiliates to earn money on every sale of products without creating their own product.
In other words, affiliate marketing it's a sharing of a product or service with others either on a blog, Youtube, or social media, and if they click on your link and purchase you earn a commission.
When you join an affiliate program, you're given a unique link and this link is used to track every sale you make so that your commission is not lost or passed to another person.
Read on to learn more about your question. Plus, how to start and make money with affiliate marketing and also the best way to promote your affiliate product.
With that being said, let's dive in…
|Click Here To Get The FREE Affiliate Marketing Training Course You Need To Succeed Online|
How Does Affiliate Marketing Work?
To put it simply – the overall goal of affiliate marketing is a win-win situation and the process is simple. First:
Find and join an affiliate network or program of your choice (to find one just Google your niche+affiliate programs).
Select a product or service to promote.
Get the affiliate link of that product or service you choose to promote.
Now, share that link either in your blog, Youtube channel, social media platforms, etc (but not in a spamming way, provide value and then your link).
BOOM!… Earn Your first commission when people click on your link and make a purchase.
NOTE: Your commission rates depend on the type of product, niche, or company you're working with. You can expect to earn something between 5% to 75% in some cases.
Remember: Affiliate marketing, in theory, the process seems easy but in reality, it is not, it requires hard work, effort, time, and consistency.
I have another post where I share with you in details What affiliate marketing is and how does it actually work… You can check out it here.
Some Benefit Of Affiliate Marketing
Affiliate marketing offers several benefits that's why it drives a lot of people into this industry, simply because:
1. You don't have to deal with customer service, refund, shipping of the product – As an affiliate the only job you have is to market the product, educate your potential customer about the product, etc.
2. No starting cost – There's no cost of joining any affiliate programs, you can join an affiliate program for free and start making money without any investment.
3. You can scale your income – You can promote different affiliate offers to your audience and make additional income while the previous one continues to generate consistent income for you.
4. Passive income – If you're generating tons of traffic everyday to your affiliate link, you can continue to get sales every single day which will put you in a position of making passive income. 
That's the dream for most of us but you need to put in time and effort first.
How To Make Money With Affiliate Marketing
First thing first – in order to make money with affiliate marketing, you need to send targeted traffic to your link or product.
Traffic for your affiliate marketing is very vital for your success and without it, your business won't succeed.
Now, back to the point.
There are two main strategies of making money online with affiliate marketing:
Merchant – create a product and sell it
Affiliate – find other people's product and market
Become A Merchant
If you have knowledge that you want to share with people, you can become a merchant and create your own product or services, and have an affiliate to sell it for you.
Creating your own product can put you in a position of making passive income without having to do anything.
As a product creator, you decide what percentage of commission you'll pay to affiliates for selling your product. 
Most products out there offer commission rates between 5% – 50%. Some offer 75% depending on the price of the product.
However, if you want to get people to promote your product fast, I'll suggest you offer commission rates between 45% to 75%. 
This way, you'll attract a lot of affiliates to your product which can boost your revenue.
You can work with some of these popular affiliate networks such as:
ClickBank
ShareAsale
CJ affiliate
JVZoo, etc
With these networks, they handle all the tracking, payment, support issues for you.
IMPORTANT: Creating your own product for other people to sell for you is very profitable nowadays.
So, when coming out with your own product, don't just wake up and create anything that you like or that comes into your mind.
First, go do some thorough research on Google and the marketplace to see:
What people are actually looking for.
What problem the market is in need of.
What product is in high demand in your niche, etc.
As you know people's NEEDS, then you can go on and create your product based on those needs. 
Taking this approach will help you come out with something better, that the market actually wants to buy.
To create your own product, there are some cool tools out there but I'll recommend Teachable.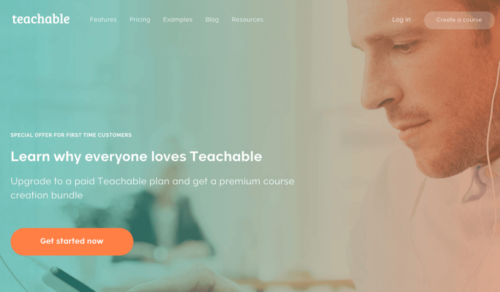 Why teachable?
Teachable is easy and simple to create and at the same time sell your product. You don't have to deal with any coding and stuff.
Another site for creating products is Clickfunnel. Their site is user-friendly and they also have high converting sales funnels, landing pages.
Wow! I congratulate you on creating your first product.
Become An Affiliate
This is by far one of the popular ways in which most people make money online.
With this method, you find a product created by a merchant, you'll then have to sign up as an affiliate and start promoting that product either through YouTube, Blog, or Social media.
Let me walk you through the process.
First, you need to decide on a NICHE, when you pick your niche you need to find out the following: 
Check to see if that niche is profitable? 
Is there any good product available?
Is there competition in this niche?
What are the competitive keywords?
What can I do differently to beat my competitor? etc.
If you have analyzed all that and you're okay, you can then go on and select a PRODUCT of your choice.
IMPORTANT: Make sure you only promote products you like, are familiar with, or more importantly have used yourself.
Why?
The reason is simple, to build TRUST and credibility with your ideal audience in the long run.
And also to be able to answer in detail any question your audience might ask you about the product.
Knowing about the product you promote and how it's going to help your customers, will help you feel confident when recommending it to others.
So, just make sure you know much about the product you pick.
The next thing you need is to build trust and relationships with your audience. 
And you do this by focusing on creating a helpful, relevant, high-quality, and valuable CONTENT that teaches and educates and helps your audience solve specific problems and challenges they are facing.
As you do this for quite some time, they will begin to Know, Like, and Trust you.
And also they'll start to see you as an expert or a go-to-person for help or information and also start to trust all your recommendations. 
This is called building a personal brand, which will eventually help you boost your sales and grow your business.
Check out his article on what is affiliate marketing and how you can make money doing it.
How To Promote Your Affiliate Product?
There are 2 main ways to promote an affiliate product.
Paid and organic traffic:
Paid Traffic – With paid advertisement, it's very expensive and it's not recommended when you're just starting up. You may lose your money and not get any positive ROI.
But when done correctly, it can help you grow your business and income faster.
As time goes on and you begin to earn some profits in your business, it's absolutely normal to invest in paid ads to grow your business that way.
Free Organic Traffic – Taking this path, it's going to require you to put in tons of time and effort before enjoying the result.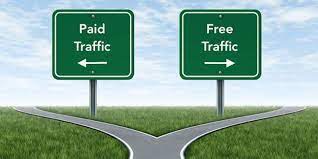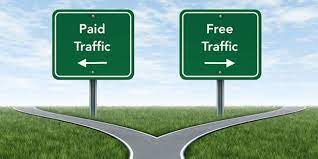 Examples of organic traffic:  Blog and YouTube. However, these two platforms take time to grow, however, it's worth it because you'll actually benefit from it for the long-haul.
All you simply need to do is learn the basics of SEO, be consistent, and take massive action, and above all be patient.
How To Make Money With Your Affiliate Products
There are many ways to make money with an affiliate product, however, there are certain ways that are proven to work better than others and that's product reviews and product v product reviews.
Let's take a quick look at each of them.
Create Honest Product Review
Creating an in-depth product review is proven to be one of the best ways when it comes to making money online with affiliate marketing.
The way you go about this is to run a test or do thorough research about a product you've already used before.
And just write a review about it: How it is used, what is good about it, how it can help other people, etc. And just give a-call-to-action and that's your link.
You can use a platform such as a blog or YouTube.
Both of these platforms work best for product reviews. 
Don't underrate none of them, both of them have the potential to drive you tons of sales.
However, I'll suggest creating your review through a blog. Because with a blog, you can place as many links as you want into your review post without any restriction.
If you want to start a blog, check my step-by-step guide on how to start a successful blog that makes money.
Here is a great example of a product review blog.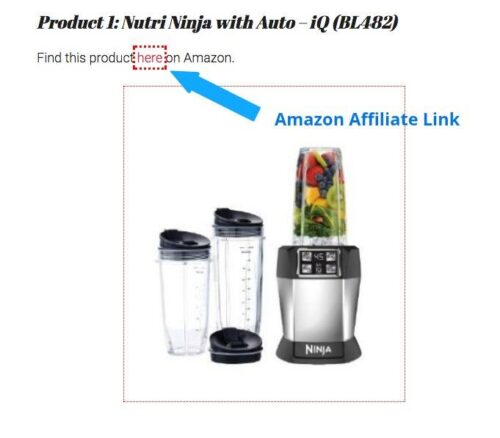 Product V Product
This is also another great method of promoting a product. Instead of you creating a review on a single product, now, you can write a review comparing two products.
Taking this step can help you make sales quickly, the reason is that people who are looking for product v product reviews are actually in a buying mode and they are just looking for the best one to go for.
And you being an affiliate of that product, this where you have the chance to grab their attention by giving them total in-depth information about both products.
And at the end, you point them to your link and if they buy great, you make some money.
Example of product v product review.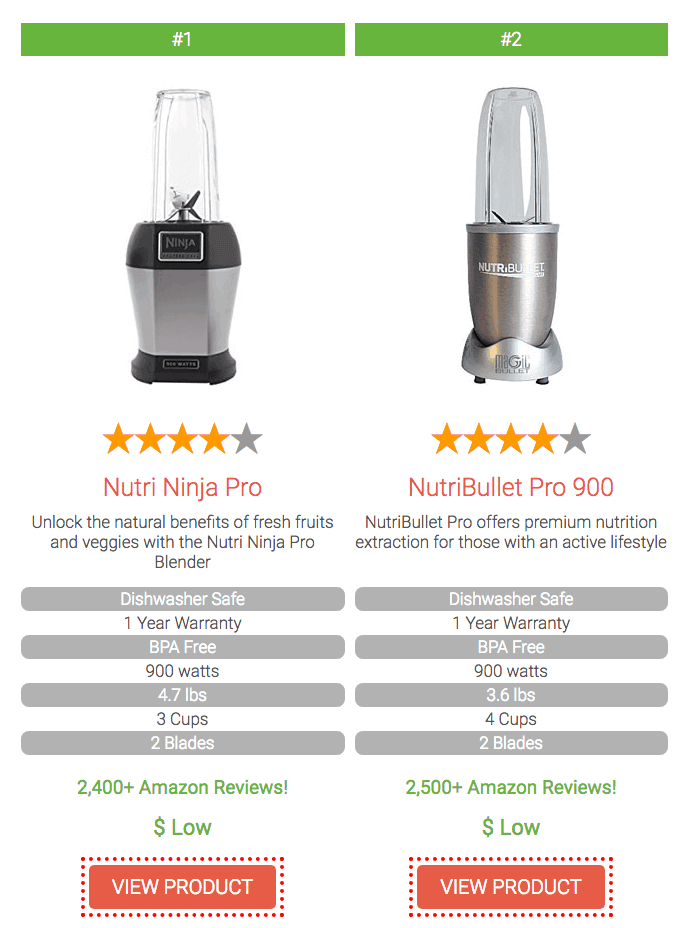 7 Tips To Make A Full-Time Income With Affiliate Marketing
The dream of every affiliate marketer is to make a full-time income online and quit their 9 to 5 jobs. So, I'm quickly going to give you a few tips on how to go full-time with affiliate marketing.
1. Create Valuable Content
Online content is king. You can't just become that 6, 7, or 8-figure earner without first doing the work, and online that work is content creation.
What is content? Content is any piece of information that addresses or solves your target audience's top challenges, problems, and pains.
You should only create content that provides solutions and answers to a question that your audience will see value in.
If you're going to succeed online and probably with affiliate marketing, you're going to have to create a steady flow of content for your target market.
Your content can be in a form of:
Videos (create Youtube channel and create video content)
Blog Post (start a blog and write a blog post)
Facebook Post
Pinterest
Instagram (Picture And Stories, etc.)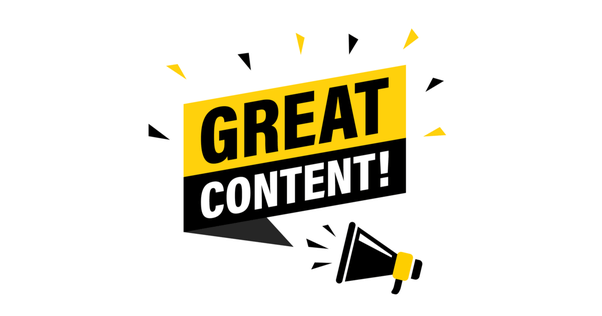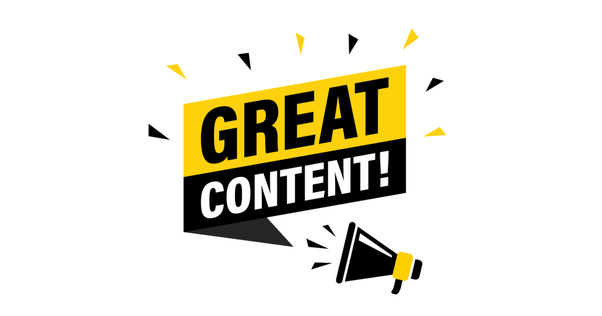 2. Build A Personal Brand
Online people buy from people they know, like, and trust. In order for people to trust your recommendations, you need to build a personal brand and stand out as an expert in your niche.
So, how do you build this personal brand?  That leads us to the first point.
The best way to brand you and become the leader or a go-to-person for information in your industry is to consistently create valuable content that educates, teaches and helps solve your audience's pains.
The importance of building a personal brand is that it helps you build strong relationships and earn money from the 90% of people who say no to your offer or business.
Give more and you'll attract quality and ideal customers to your offer.
3. Build An Email List
Email marketing is by far one of the best ways to promote and sell your affiliate offers. 
The reason is that: 
You actually own and control your list.
You are able to market your product to the same person over and over again till they decide to buy the product.
You promote your affiliate link directly without worrying about any penalty or restriction.
As an affiliate, if you're not building an email. Guess what? You're leaving huge money on the table.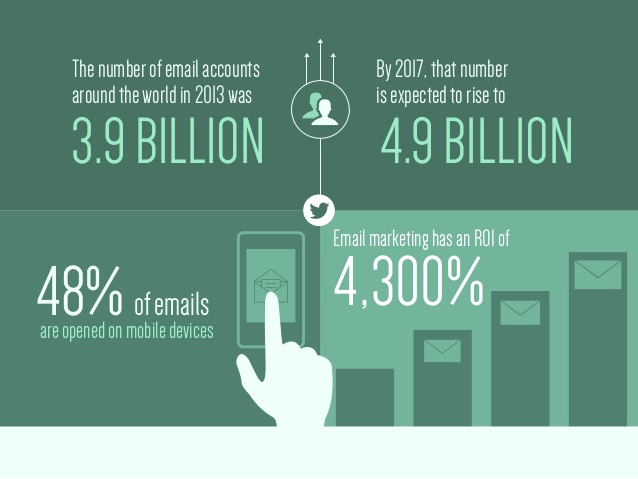 If you plan on building a real profitable online business and actually make money out of it, then building an email list is A MUST not an option.
If you're ready to build your email list. Here is the best email marketing tool in the world right now (Getresponse). It has both landing page and autoresponder all built-in in one place.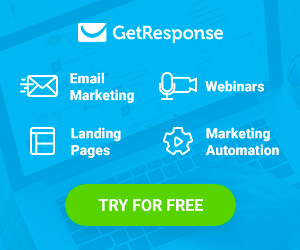 Let me walk you through a few steps on how you can start building your email list from scratch.
How To Build An Email List:
1. Signup For Email Service Provider – To build your email list, you need email software. I've already mentioned one in this post but let me give it to you again.
Getresponse (sign up for free).
2. Define Your Target Audience – Take time to research, brainstorm, discover your target audience's biggest problem, challenges, pain, desire, dreams, and questions.
And then provide a solution that addresses your audience's problems and pain and give out for free and that leads us to the third point and that's to.
3. Create A Lead Magnet – This is the way you're going to build your list of interested prospects. 
Make sure your lead magnet solves your audience's top challenges and problems they are facing.
Your lead magnet can be in a form of:
eBook. 
Training courses.
Downloadable PDF, etc.
Here are a few things that your lead magnet needs to have.
It must be of real value that solves people's problems.
Make it free so people can give you their email address without hesitation.
It must be congruent with your niche.
How To Create Your Lead Magnet:
There are several ways to create your lead magnet. In case you want to create an eBook as your lead magnet, which is highly recommended when you're just starting out.
To create an eBook hover to canva.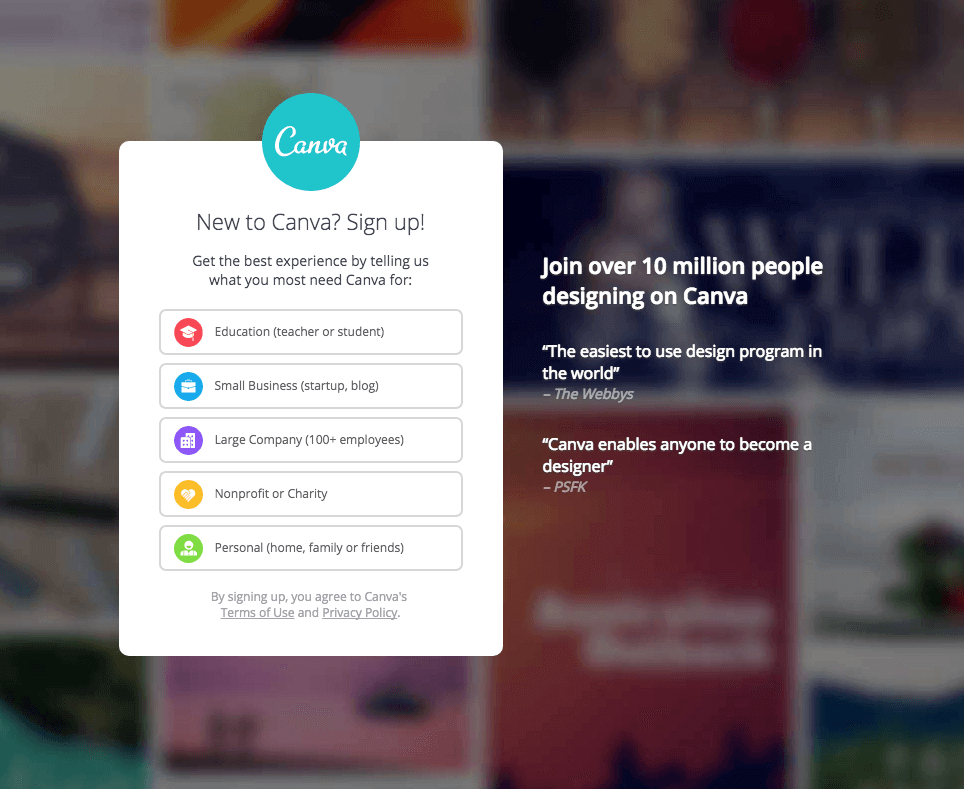 Canva is an online design platform that allows anyone to create and design anything. It's easy to use and it's absolutely free, however, they have a premium version if you want more advanced tools and content.
There are tons of video tutorials on YouTube that will walk you step-by-step on how to create an eBook using canva.
4. Setup Capture Page On Your Site – Create a signup form and embed it in your blog post or create popups on your site but it shouldn't pop up immediately when people view your content. It should be exit popups.
And then link your lead magnet to it.
NOTE: Don't try to trick your visitors so they can give you their email addresses. It has to come from their own will.
Here is some form of popup you can leverage.

5. Build Relationships With Your List – The best way to build a strong relationship with your list is to connect and talk with them.
And how do you do this? 
It's simple, you simply follow-up with them on a daily basis with an email. 
In your email, find out their problem and provide a solution (point them to your product or services).
IMPORTANT: You're leaving pretty money on the table If you're not connecting, reaching out, talking to prospects who opt-in into your list.
To discover what each individual prospect truly wants and needs and how best you can serve them, you need to connect with them.
NOTE: You're not the only person your prospects have subscribed to and if you fail to connect with them someone will. And you might lose them.
4. Promote High Ticket Affiliate Product
A high ticket affiliate product is when you promote a high-priced product or service which results in earning a higher commission per single sale.
High ticket products actually cost $1,000 to $10,000 and more and it offers a 50% commission rate. So, imagine you promote a product that costs $2,000, you'll make $1,000 in commission from just one sale.
Hello…
Mostly, many high ticket offers have a low ticket upfront and the back end is the high ticket. This is called a value ladder.
Normally, the low ticket offer cost somewhere between $1 to $50, and the strategy behind this is to acquire a customer.
 SOME MYTHS ABOUT PROMOTING HIGH TICKET PRODUCTS… 
I often hear people said, promoting a high ticket affiliate program takes more effort and time than promoting a low ticket offer. 
That statement is not true. 
The same amount of work it takes to promote a low ticket offer is the same amount of work and effort it takes to promote high ticket products.
For some, they said if you promote high ticket offers, people are not going to buy because it's too expensive.
Don't mind my language. The fact that you and I don't have $1,000 or $5,000 to invest in a product doesn't mean others don't.
There are people out there who are willing to invest that amount of money into something that they think can absolutely help them solve their problem.
REMEMBER: It takes time, effort, and consistency to make money with affiliate marketing. If you only focus on promoting low ticket offers, it's just too much work for what you'll get in return.
If you want to make a full-time income with affiliate marketing, promoting a high-ticket product is the way to go.
Do you want to go all-in and scale your income?… Check my resource page for my #1 recommended high ticket affiliate program. 
5. Offer Bonuses
The real easy way to make people actually buy your product not from someone else but through your link is to offer bonuses.
For example, on your product page, you can say something like this "if you buy through my link email me a screenshot and I'll have one-on-one coaching with you or I'll send you free training or a book.
Who doesn't like free gifts… We all do.
Taking this approach is a guarantee that if the customer is actually interested in the product, he or she will definitely buy through your link instead of the other person.
6. Focus On Targeted Traffic
It's often said, if you're marketing to anybody, you're marketing to nobody. In any online business, traffic is very important as a day without taking a glass of water.
LOL…
Traffic is what is going to actually bring money into your business and the more eyeballs you get on your offer the higher chances that you'll get a sale.
Listen to this…
Apart from content, you want to focus also on traffic as well.
However, not every traffic is going to make you money. Some traffics are just online seeking freebies and you don't want to waste time on those people.
Focus on quality over quantity. Find a quality traffic source and focus on it for the long-haul.
Here Are Some Quality Traffic Sources:
YouTube.
Google organic traffic.
Pinterest.
Participate In a forum in your niche.
Drop a "meaning" comment on other tops blogs in your niche.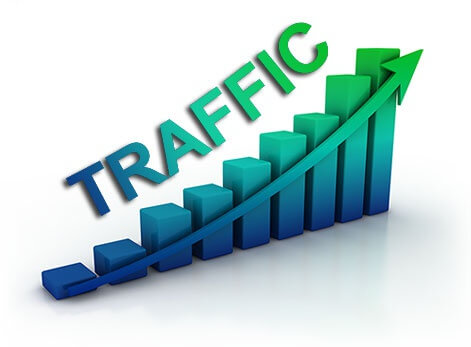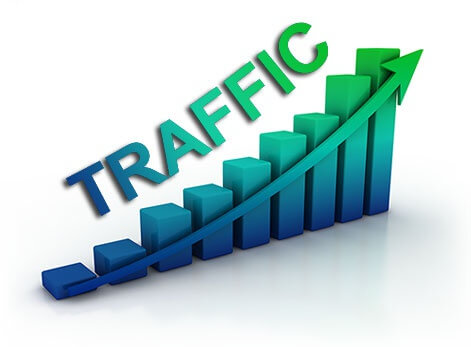 7. Build Reputation
Online reputation is very important because when it comes to buying stuff online people are very skeptical.
So, make sure to only promote products, tools, and services you have used before, to your customer.
WARNING!.. Don't promote things you haven't used or have no experience with to a customer.
Because if you do that for the love of making a commission and your customer actually finds out that what you recommend to them is a crappy product.
First, it destroys the TRUST you spend years building with them. And secondly, it makes a statement about you and your business or company.
So, please just make sure you test and review everything before sending it out there. 
CONCLUSION!
Affiliate marketing is like any business out there and if treated like one, it has the potential to filthy make you rich.
Just follow the process, commit to learning, take massive action as you learn, and above all be patient. It's not an overnight process!
I would love to hear your thoughts in the comment below…