This is a complete beginner's tutorial for affiliate marketing. Today most of these tutorials on the web focus on how to grab your affiliate links and put them on your site.  But that's where they leave you out of the equation.  
I find that most affiliates, once they get that concept figured out, still struggle to actually get targeted traffic to their content, and clicks on their links which will result in sales.  
So in this post, I introduce new strategies to help you attract more targeted traffic, get more clicks on your affiliate link and earn significant income from your affiliate business.
That said…
If this is something you're interested in, then be sure to read to the end.
If you're anyone who wants to start affiliate marketing the right way and literally make a full-time income from it. 
Stick around!
With that being said…
Let's first start by looking at what affiliate marketing is and how it works.
What Actually Is Affiliate Marketing?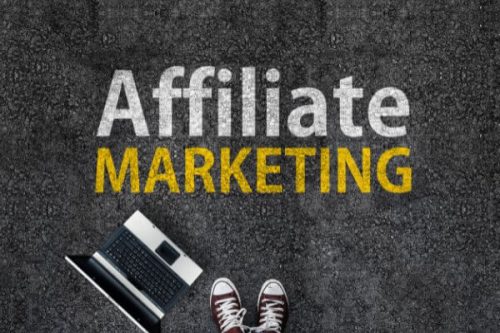 Here is a great definition I found online on affiliate marketing:
Affiliate marketing is a type of performance-based marketing in which a business rewards one or more affiliates for each visitor or customer brought by the affiliate's own marketing efforts. Source.
My definition:
Affiliate marketing is an 'evergreen' way of making money online even as a complete beginner. 
Affiliate marketing involves promoting other people's (either individual or company) products (the product can be a physical or digital product) and you get paid a commission whenever someone purchases the product through your unique affiliate link.
There are so many benefits to affiliate marketing, the primary one is, you don't have to worry about product creation, that's done for you.
And more importantly, you don't have to invest any money when you become an affiliate marketer…
…You simply sign up to get your affiliate link and you're good to go.
However…
In your own will, you might choose to invest money into a paid advertisement in promoting your link if you want to reach a large audience and earn commission in a short period.
But that's totally optional.
How Does Affiliate Marketing Work Step-by-Step For Beginners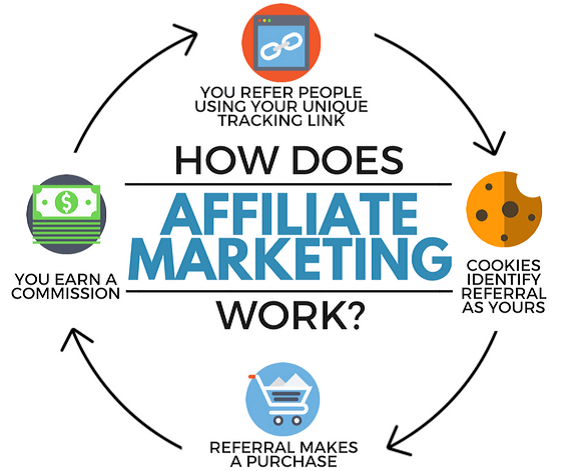 The concept of how affiliate marketing works is simple and easy. You find a product you love or have used before.
You then sign up for the program as an affiliate, and as you sign up, you'll be given a unique link.
This link is what you'll use to promote the company's product either on your blog, YouTube channel, or social media.
And if someone clicks on that link and purchases the product or service, you get paid money (which is termed as commission).
That said…
There are three main parties that make affiliate marketing work successfully. 
Merchants and Affiliates and Customers.
But I want to share with you only two. Thus, Merchants and Affiliates.
What Is An Affiliate Merchant? 
A merchant is sometimes known as a vendor, creator, or sometimes a company. These are the people who create the products or services and offer an affiliate program for others to promote the product for them in exchange for a commission.
The merchants create the product and put one or two things in place while setting up the affiliate program.
Now… 
As the merchant finishes creating the product.
He then started by determining whether to use software to host the affiliate program or use affiliate networks. 
He also decides whether to manage the affiliate program by himself or employ an affiliate program manager… 
…It may be a real option to manage it by themselves but it may require more time. 
That said… 
After everything is done the merchants include the following:
Customize Page: The merchant creates a customized page, this page shows what makes the affiliate program great/unique. It may feature the commission rate, sale letter, and marketing materials like banners, videos, etc.
Term of Service: After the initial sign-up, the merchant set up terms of use to maintain the credibility of the program. And the intending affiliate is bound to accept these terms before they can become a member.
Quality Landing Page: The merchant creates a landing page that is well organized with powerful call-to-action to increase conversion rates such as buy now, subscribe, Take action now, etc.
Who Is The Affiliate? 
The affiliate is sometimes also known as a publisher. These are the people that agree to promote the products created by the merchant based on commission.
The affiliates have their own roles they play such as maintaining an online presence and producing valuable content to serve their ideal client in order to make sales in return.
The affiliate might want to consider the commission rate, cookie life, the program reputation, etc.
Before he or she starts working with the program.
Does Affiliate Marketing Still Work In 2023?
Yes, it still works more than ever before as new companies are getting online and want to reach more customers and increase their profits, and affiliate marketing is the option most of them go for.
Affiliate marketing work because:
Most companies always want to reach more potential customers so they can increase their business and make more profits. Thus, they use affiliates to help them find or reach those customers.
They're more than happy to pay the affiliate money (commission) to help them with that.
Instead of investing tons and tons of money into media advertisements which may not bring a return on their investments.
For example, ClickBank recently paid over 1 Billion in affiliate commissions.  1 Billion is a huge amount of money, this shows that affiliate marketing is still profitable and it does work perfectly.
Affiliate marketing is here to stay and it's just getting better. Millions of people are making a handsome income from it.
You can always have a share of it just like any other successful affiliate marketers out there. 
But first, you need to learn marketing, I mean you need to learn how to properly market online and to the right audience. 
And also… 
You need to produce valuable content that helps others in order to grow your affiliate business long-term.
Can You Make Good Money With Affiliate Marketing?
Yes, a lot of money, not just the money, when done correctly, Affiliate Marketing can filthy make you rich and give you the freedom to do more of what you like.
Don't listen to the negative opinions of people saying you can't make GOOD money off affiliate marketing. 
Just because they had a bad experience or result with affiliate marketing doesn't make it bad or it doesn't work. 
Affiliate marketing is a lucrative way of making money online, it can allow you to make passive income online.
Yes, that's the dream for most people.
However…
It's more important you understand that it's not a get-rich-quick way of making money online.
This is why all these people tell you that it doesn't work or you can make good money from it.
The thing is.
People are looking for a quick way to make money online and are not willing to put in the work long enough. 
Affiliate marketing is just like any type of business out there.
That said…
You need to approach it as a business and think long term which I am assuming you're looking to either supplement your current income or quit your 9 to 5 job.
So… 
You need to be patient, as, with anything new, there is a learning curve. 
Commit to learning new skills in order to grow your business.
Be prepared to invest in yourself: Money, effort, and time. 
There is no substitute for this in the beginning. In order to get your business up and running as it is in any brick-and-mortar business out there. 
You need to invest in yourself and in your business to grow it. Invest in a good mentor to grow your skillset.
Invest in a program and tools: There are plenty of good ones out there that can help you skyrocket your business and income.
If you take care of your affiliate business, it'll as well take care of you.
IMPORTANT: Be open-minded and have a mindset for success: Your old way of thinking will not help you to succeed. 
How Much Is It Possible To Earn As An Affiliate Marketer? 
The affiliate marketing industry is growing rapidly now. An independent survey commissioned by Rakuten Affiliate Network found that affiliate marketing is set to reach $6.8 billion.
And that figure is expected to increase in years to come.
90% of advertisers included in the survey said that affiliate programs were essential to their overall marketing strategy… 
The majority of publishers reported that affiliate partnerships drove more than 20% of annual revenue to their business.
That said…
How much you can earn from affiliate marketing is endless, the amount you earn depends on the type of product you promote and how much-targeted traffic you're generating on that product.
Most affiliate programs pay commissions anywhere between 1% and 100% of the purchase price. 
Physical products tend to pay lower percentage commissions whilst digital products will pay you a higher commission. 
This is simply because the digital vendor has very little costs involved to run their business and thus they can afford to be more generous with their commissions. 
To break it down for you…
If you're a beginner who's just starting out, you can earn anywhere from $0 to $100 per month or more depending on your level of knowledge about your niche. 
As an Average affiliate, your earnings can fall between $500 to $1,000 or more per month.
An expert or top affiliate who has good knowledge about your niche and knows what you're doing, can earn anything from $10,000 to 100,000 per month or even more.
How Quickly Can You Get Paid As An Affiliate? 
How fast you get paid a commission for selling affiliate products or services depends on the program you're partnered with. 
Some programs offer instant commissions which are paid straight or directly into your bank account or PayPal account as soon as the sale is made.
While…
Other affiliate programs would make you wait until the end of the month or a set period (some programs would want you to reach a certain amount) before they pay out your commission.
Why?
Well, the reason why some programs would wait until the end of a set period before they pay you is that…
…They want to see if a customer (who bought the product) would request a refund because if they pay you instantly and a customer requests for a refund they will lose.
How Do Affiliate Programs or Networks Know Which Affiliates Sent Them A sale?
Since affiliate programs have tens and thousands of different affiliates promoting their product you may think this can be confusing to know or identify who actually sent sales to their products right?
Well, the answer to that is simple – the affiliate is given a unique affiliate link (URL) . This link is tied to their account and it is tracked by cookies, so they always know who sent them the sale and when.
In many cases, these cookies can last for days, weeks, or even months, so even if you send a customer to the product.
And the customer didn't purchase the product at the moment but comes back later, let's say ( 2 weeks or 1 month), and buys the product. 
Guess what? 
That purchase will still be recorded to you, ( you'll still get paid)
That's the beauty of affiliate marketing.
Now… 
Let's Take A Look At How To Start And Make Money With Affiliate Marketing As A Beginner.
How To Become An Affiliate Marketer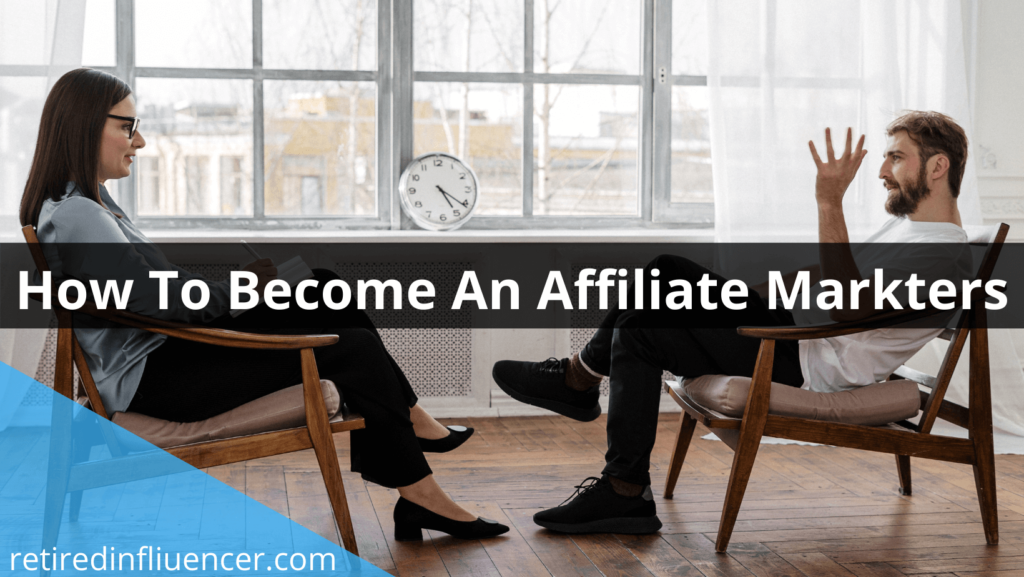 You basically become an affiliate marketer by signing up and promoting someone else's products or services and earning a commission out of the sales you make.
The commissions vary depending on the program or the company. 
However…
Most of the time the commission rates can fall between 20% 30% 50% 75% or even 100%. (I personally like programs that pay 50%+ in commissions).
That said…
Simply put it… You can easily become an affiliate marketer by visiting various sites like ShareASale, Clickbank; Amazon, etc, and simply sign up for the program as an affiliate.
There are also many affiliate companies out there and you can simply just Google something like "Best affiliate marketing companies" and check to see if they offer affiliate programs.
TAKE NOTE!
You can make a handsome income by being a smart affiliate marketer (I mean learning how to properly market to the right audience).
Always provide value to the marketplace first and don't try to sell first. Taking this approach over time you'll reap a very great reward. 
REMEMBER: Affiliate marketing is a VALUE game. The more value you provide the more money you'll earn.
That said…
You can choose to have a blog where you publish useful content and through this, you'll start establishing yourself as an authority or an expert in your niche.
And this can make it easy for you to make sales.
How To Start And Make Money With Affiliate Marketing Step By Step Guide For Beginners
There is a massive amount of information on the 'net' about affiliate marketing. 
Take time to do your research.
Here are a couple of points before you start:
What motivates you? What are you passionate about?
Pick a niche that you at least know something about or want to learn about.
Do your research – there are a lot of affiliate companies out there that offer affiliate programs, but not all of them are legit, so you want to take time to do thorough research before picking one. 
In most cases, you will need a website or platform to market your offer.
That said…
Starting affiliate marketing as a beginner, you're going to have to start from somewhere and that shouldn't be just anywhere. 
That somewhere depends on where you want to reach in affiliate marketing or how you want to go about it.
For me particularly I want to reach success and have the freedom to do more of what I love. 
Below Is The Step by Step Guide To Affiliate Marketing:
1. Start With A Niche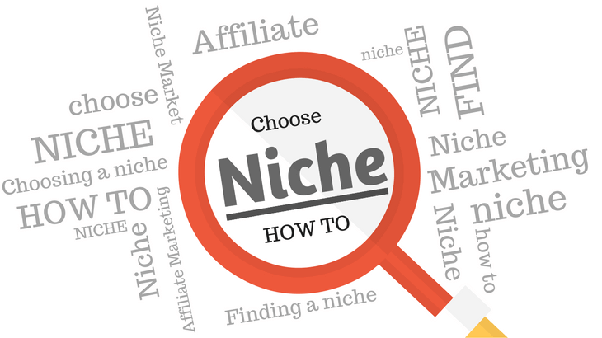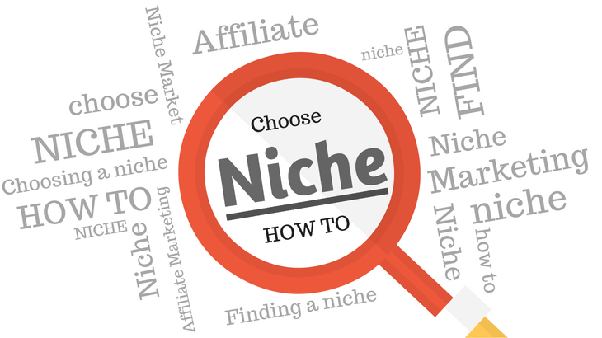 The internet is flooded with so many niches and affiliate marketing covers most of it, if not all. 
Affiliate marketing is a broad niche and has a lot of sub-niches.
That said…
It's important you pick a niche you're at least interested in and passionate about in order to stay focused until success before moving to different things. 
Why pick a niche you're passionate about?
Well, If you're passionate about something, well, chances are that you're likely to continue working at it even if you're not getting the desired results you want.
That's passion!
Also… 
It's advisable you pick a niche where the demand for products is very high.
Why?
Well, the thing is, it doesn't matter how much traffic you get if what you're selling isn't interesting to a large group of people. 
Well, guess what?
Your chances of making profits in that niche are slim.
So…
You want to make sure you're targeting an area with high demand, regardless of whether you're an expert or a beginner.
If you can get this step right, your chances of making money in your business are very high.
That said…
To help you out with that, here are some great niches in affiliate marketing that you can exploit:
Health & Fitness
Finance
Relationship
Travel
Education
Credit
Pets care
Jobs
Beauty, etc
P.S. I have another post where I share with you some of the profitable niches in affiliate marketing. You can check it out here.
2. Select Affiliate Product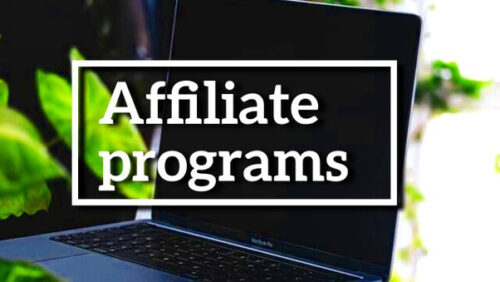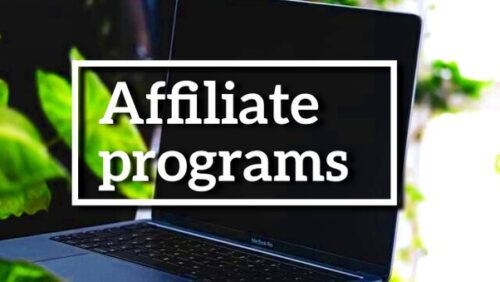 Okay – now that your niche is ready, the next step is to choose a product to promote as an affiliate.
Apart from selecting a niche, picking the right product or service is one of the most important parts of affiliate marketing.
The thing is…
Not every affiliate product is created equally, and not every affiliate product will be useful or make sense to your audience.
Hence…
Choosing the right product that helps solve your audience's biggest problem will make you the most money… 
…Thus, your audience will be happy with you and will be willing to purchase more products from you in the future.
But on the other hand…
If you promote products just for the purpose of making money and after buying, your target audiences are not happy with it.
Well, you guess?
They're probably not going to TRUST you and your recommendations again. 
This means..
They won't buy anything from you again in the future.
And that can really hurt YOU and your business.
So…
It's extremely important you promote products that your audience will find value in.
Something that'll help add value to their lives. 
Something that helps solve problems, pain, and challenges they're facing.
Let's take a look at how you can go about selecting the RIGHT product for your audience.
To start with, RESEARCH, research, and find affiliate products that are related to your niche… 
Then, after that, you want to buy the product yourself and use it.
And after using it, if it helps you, then it's sure going to help your audience as well. 
Please be honest about this! 
 There Are Other Considerations You'll Want To Make:
Choose Quality Over Money. Sure, I know you want to make big money and probably they're some high-paying affiliate products out there that are willing to pay you a big commission for promoting their product. There's nothing wrong with that. But you want to focus on the quality of the product first before thinking of money, promoting junk can seriously damage your credibility and reputation. 
Consider Promoting Digital Products. I'm not saying you can't promote physical products as an affiliate, you can, but the conversion rates for physical products are very low. That said, digital products often have high conversion rates because they provide instant access and instant gratification to buyers.
Consider Promoting Products That Offer Recurring Commission. It's perfectly okay to promote products or services that pay a single commission, but receiving a monthly recurring commission can put you in a position of turning your affiliate business into passive income business and which can allow you to have stable income.
Choose A Merchant That Will Negotiate Your Commission. You want to find vendors who will negotiate your commission if you start to consistently generate tons and tons of affiliate sales for them.
Choose A Merchant With A Good & Quality Landing Page. You want to check the landing page of any product before joining or start promoting them. If the landing page of the program you promote has an outdated design, full of text, stuck images, grammatical errors & spelling and too many call-to-action. This can easily turn off your visitors. This means, all your effort into promoting the product is useless. Don't join such a product.
Look For Programs That Offer Lifetime Payouts. You want to look for programs that continue to pay you for every purchase that your visitors make from the merchant website even if they don't come to your site to purchase anything again. 
Golden rule: Promote products and services that your ideal customers will get the most VALUE  from, NOT the one which you think will make you the most MONEY. 
If you promote GOOD products & services and place your audience's interests and needs ahead of your own then you'll earn the TRUST of your audience. 
And they'll be more than happy to purchase your recommendation over and over again. 
By the way… 
You can check out my Resource Page for my #1 recommended program, this program offers a high-ticket product. Meaning, no more small commissions.
They have a team that does the high-ticket selling for you. 
And also, they offer one-on-one coaches that work directly with you to make sure you're on the right path.
3. Pick A Traffic Source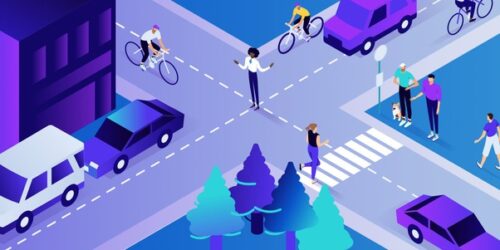 In affiliate marketing traffic is extremely important, meaning, without traffic, you won't make money.
If you're in a hot niche and have a high in-demand product and you're not generating traffic on that offer.
Well…
Forget about making money, it won't happen.
That said…
There are tons of traffic sources out there:
Blogging
Social media
Forums, etc
IMPORTANT: In the beginning, you want to choose one or two of these and go all in before going in for another one.
Blogging For Affiliate sales
Blogging (in my opinion I think) it's one of the best methods for driving relevant, high-quality, and targeted traffic to your affiliate offer.
Don't take blogging for fun, when done correctly, it can allow you to make tons and tons of affiliate sales.
Starting a niche blog, building up an audience, and sending them to affiliate offers can certainly work well.
There are a few different blogging strategies when you want to make affiliate sales.
But I want to give you two major ones…
Banner advertisements: Almost all affiliate companies have graphic banners of their product. You can copy those banner codes and place it on your site sidebar or Into your blog post and when your readers come to your blog and read your post and see the banner advertisement and click on it and make a purchase, you'll get paid a commission. 
Product review: With this, you simply write a review about the product you're an affiliate for and then place your affiliate link within the content so your readers can buy the product. Make sure you write an honest & thorough review, talk about both the good and the bad side of the product. 
PS: To start your own blog which I highly recommend, you can check out my step-by-step tutorial on how to start a successful blog here.
With the number of people increasing daily on social networks, using social media for promoting your affiliate product can be of huge advantage. 
One of the best social media platforms for promoting affiliate products is YouTube. 
Apart from Google, YouTube is the second-largest search engine in the world.
You can publish interesting, valuable, and educational videos on a regular basis and place your affiliate link in the description box below the video.
Join Forums And Participate In Discussions
You can find forums related to your niche and participate in discussions. 
You'll get to meet & relate with other affiliates in your niche and also meet tons of curious buyers and interested people asking questions and dropping comments. 
And you can then connect with these people and help them with their questions and probably tell them about your product.
Forum marketing can work well if you use the right strategy.
The key to forum marketing is to forget you are actually there to promote your affiliate offer. 
Instead… 
Join the forum conversations and become an active member of the community. 
Show them you have good knowledge about your niche by purely answering people's questions.
NEVER place a link in your answer to any of your products (but place the link to your product or landing on your profile bio). 
As people are impressed by your knowledge they'll decide to check your profile and then eventually click on your link.
4. Create Unique And Quality Content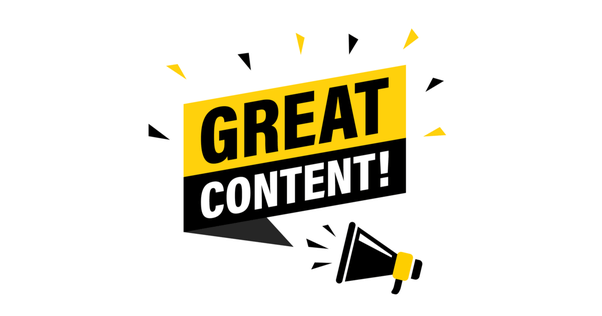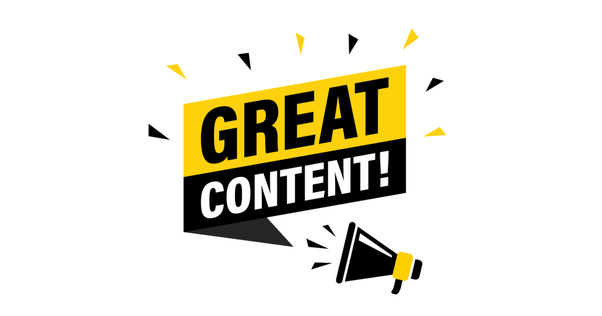 People often say online content is king, yes that's absolutely true! 
Content is what will actually send or drive a targeted audience to view your affiliate offer and eventually click on it and make a sale.
When it comes to content creation, there are a few things you should take into consideration:
Create content that'll always be valuable, relevant and evergreen.
Create fresh content and regularly update your old post if your platform allows it.
Create content related to your niche and around your affiliate product (you might want to consider a product review, a personal testimonial or case study, or even an interview with the product creator or someone directly involved with the product or service).
5. Build your email list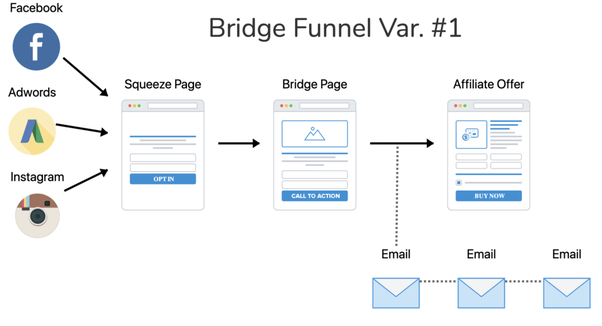 The money is in the list!
I'm sure you've probably heard that saying before, right?
Building an email list of visitors on your site is the most important part of the whole thing.
Though there are various ways you can make affiliate sales, having an email list is one of the most effective ways. 
If you're serious about building a million-dollar affiliate marketing business then you need to get serious about building an email list.
If you have a sizable list that you have built trust and relationships with, you can definitely make money with just a click of a button.
Email marketing can allow you to boost your affiliate revenue by promoting multiple products to your list.
Though building an email list can be a little bit difficult and stressful in the beginning, however, once you pass through that at the end the result is always pleasing.
Hence…
If you're not building one right now, guess what? You're leaving money on the table.
Ps: You can learn more here on the importance of email marketing in affiliate marketing. In this post I share with you the benefits of email marketing and many helpful tips.
So… 
How can I build an email list if I don't have one? Great question!
The first step is to sign up with an email service provider. I use GetResponse and my experience with them was amazing.
Second, you need to create a lead magnet (this is something you can give away for free in exchange for people's email addresses)… This could be a training course, downloadable PDF, etc.
Now, once you have something to give away for free, great, you need to set up a capture page/squeeze page. This is simply a sign up form where you tell people to sign up and get your offer for free.
Now, as they sign up, you need to deliver exactly what you promise to give them, you can send it to them via email or you can set up a downloadable page and provide them with a link to download the free gift.
Now, as you have built your list, you need an autoresponder to follow up with your list with a series of emails.
You can use GetResponse, it provides you with all the tools you need to run a successful email marketing.
You can sign up with GetResponse here for free (30-days free trial).
(I'm an affiliate to GetResponse meaning if you purchase anything through my link I'll receive a small commission which is no additional cost to you. This helps me to focus on providing more helpful content for you and others) Thanks For The Support!
Now…
In your email, you want to have something to sell to them. This could be your own product or an affiliate offer.
Because as they give you their email addresses without hesitation, there's a great chance that they would buy something from you.
BONUS TIPS!
6. Understand Your Audience
Understand what your audiences want or are in need of and provide them with exactly that.
People don't hate affiliate links per se – What they hate is irrelevant and bad affiliate links (affiliate links that are not relevant to their interest).
For example, let's say you run a 'Bot website' and all your audience are people who are interested in botting. 
And all of a sudden you start writing about how to lose weight and you start providing links to weight products to them… 
…Simple because you see other people making decent income from that niche.
That doesn't make sense! 
That's not what your audiences are there for. 
That's not what they want, if that's what they want, they wouldn't have been on your site in the first place.
This kind of thing will confuse them and they may think you're not legit or you're just somebody who's trying to make money from them.
I hope you understand what I mean? 
Great.
So… 
Always think about why people are coming to your site, joining your email marketing list, or following you on social media.
And provide them with exactly that. 
7. Be Trustworthy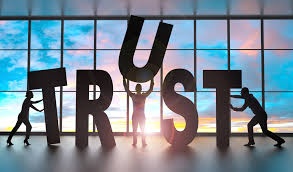 Some people's main goal of doing affiliate marketing is to make money, not to help their audience or customers. 
A lot of people try to trick or mislead their audience so they could click and buy their product for them to make money.
For others, they try to hide the fact that the link in their post is an affiliate link. 
This all to deceive their audience to buy through their link.
But here is the thing…
Your audiences are not stupid (sorry for using that language) they're smarter than you may think.
They can sense if you're just trying to help them and they can also sense if something is an affiliate link.
So…
If they feel you're trying to scam or take advantage of them, they'll probably leave and not come back to your site again.
Remember!
It's you readers, subscribers, followers, viewers, and repeated visitors who are more valuable to you…
…They're the ones who will share, recommend or link back to your site.
So…
You want to be honest with them, don't mislead them.
Build trust and relationships with them by providing and recommending genuine content and product to them.
When you're recommending any product to them, let them know it's an affiliate link and that you'll be compensated for any purchase they make through your link.
…Address any weaknesses of your affiliate product, don't try to hide that from them.
To put it simply – have their best interest at heart and they'll stick with you.
8. Offer Bonuses
When you disclose an affiliate relation – and you should, because as I already stated earlier, it helps build trust with your audience and trust is a must.
Disclosing an affiliate relation, your potential consumers will appreciate your honesty and won't mind supporting you by using your link.
However…
If they feel you're not being honest about your affiliate relation, they may go directly to the vendor website and buy the product there instead just to avoid giving you the affiliate sale.
But also…
By disclosing an affiliate relationship, they could go directly to the vendor website and buy the product there. 
So, to avoid that…
Here is what I want you to do… Consider offering them an incentive to use your affiliate link. 
Try to offer something of value for FREE to people that buy through your link.
Why?
Well, the thing is…
Because of the bonus, you offer on your affiliate link, people would just love to buy through you just to get access to that bonus.
This is a great way to give your affiliate sales a boost and differentiate yourself from the competition.
How Long To Make Money Doing Affiliate Marketing?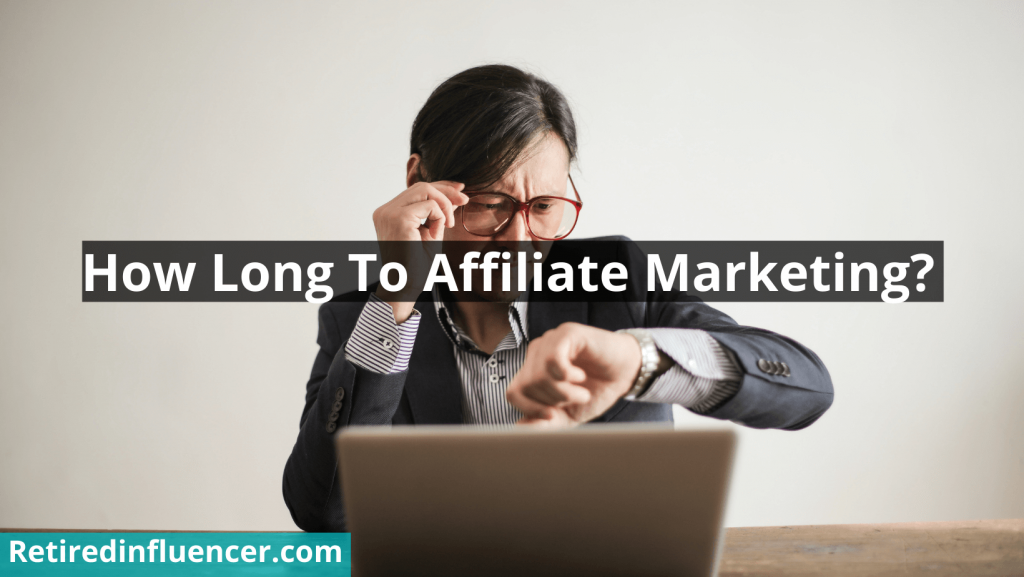 Making money with affiliate marketing takes a very long time depending on a few factors such as your work ethics, your niche, and your level of knowledge about the niche you're building your business around.
That said…
For the first 6 months to a year, you should work on your business without expecting income.
Really? Yes!
6 months or a year isn't a long time in the affiliate marketing business if you're trying to make a real income from this model. 
However…
Generally, it's your work ethic that determines how long.
During your first 6 months, what have you really done in that time?
How many people have you put your affiliate offer in front of?
What percentage of people are clicking on your affiliate offer?
To make money online and probably with affiliate marketing, you need a handful of people to view and click on your link.
And this either takes time or money or both in some cases.
That said…
You want to consider the kind of marketing you're doing. If you're sending visitors from your website to direct affiliate links without first capturing their email addresses.
Well, it will probably take you forever to make your first sale.
Why?
Well, the thing is, only a small percentage of website visitors will actually buy something from you. 
Why?
Online people don't normally buy items at their first exposure.
But if you're building an email list of those visitors and then build trust and relationships with them by helping them with their problems… 
You can do repeated markets with them. You can promote your product to them over and over again until they're ready to buy.
With that, you can definitely make money in a short period of time.
NB: The more people you help, the more money you earn.
"Affiliates who help the most people and give the most value earn the most"
PS: 
I have another post where I share with you more in detail on how long it actually takes to make money as an affiliate. In that post, I broke down the time frame for you. 
How To Get Your First Affiliate Marketing Sale
First and foremost, I want you to understand that making money online and probably with affiliate marketing takes time, and more importantly what works for someone may not necessarily work for you.
The right or best way for you to generate sales in your affiliate business is to focus and put all your effort into whatever traffic method works best for you.
Because traffic in affiliate marketing is the lifeblood of your business. 
The right traffic, and the right product, with proper marketing to the right audience, can boost your income.
You may find yourself lost or overwhelmed when you try to focus on too many traffic strategies.
That said…
Like I stated earlier… Making money with affiliates, especially as a beginner, takes a lot of time to see results.
However…
There is quite a right path to take to get quick results with affiliate marketing but there's an investment of money involved.
How To Make Your First Affiliate Sale?
"The right way to get your first sale with affiliate marketing in a short period of time is to run paid marketing and sell products via email marketing". 
But remember even with good advice and a fast strategy, it can still take some time because nothing is guaranteed in affiliate marketing.
However, paid marketing is the fastest. But before you take this path make sure you educate yourself about it.
If not, you're going to lose money.
P.S: 
I have another post where I go more into detail on how to make money with affiliate marketing fast. In this post, I share with you some actionable tips and strategies to get your first affiliate commission. You want to check it out.
Can I Do Affiliate Marketing For Free?
Yes, Definitely!
There are many great ways to start affiliate marketing for free and much more with ZERO investment without paying for ads and stuff. 
In fact, the cost of joining an affiliate program is free.
You just need to Google (your niche + affiliate programs) and you'll discover some really cool ones.
And you can just simply sign up for the program as an affiliate and start promoting the product or service to your audience.
 NB: If you're a beginning affiliate never invest money in paid advertisement. 
Free marketing is the only way to start as a beginner and the way to go about this is to start creating content for free that people are searching to consume.
One of the best platforms to do affiliate marketing for free is YouTube.
You can create a YouTube channel, start uploading useful, educational videos on a consistent basis.
Overtime…
You'll start to grow your subscribers and followers who you can start promoting your product to.
Doing affiliate marketing for free, means, you don't want to invest money into building a website.
So…
P.S: I have another post where I share with you on how to do affiliate marketing without a blog. Check it out.
Here Is Some Best Affiliate Marketing Companies & Programs For Beginners 
There are many different affiliate programs out there but the most popular ones are (in-house affiliate programs) The ones on various affiliate networks. 
That said…
An affiliate program model can be: Cost Per Action (CPA), Cost Per Lead (CPL), Cost Per Sale (CPS), or even Cost Per Click (CPC).
Cost-Per-Action (CPA): With this type of affiliate marketing , you get paid based on specific actions and it can simply be form submissions, downloads, surveys, etc.
Cost-Per-Lead (CPL): This model pays for leads and it's usually a "signup" that involves email or credit card verification (because it makes the lead more valuable)..
Cost-Per-Sale (CPS): This is the standard of affiliate marketing. With this model you get paid for selling a product. This means the affiliate program shares a percentage of the sale value with you.
Cost-Per-Click (CPC): With this model as you probably know you get paid for every "clicks" — no matter whether your referral traffic helped them generate a lead/sale or not.
The Best Affiliate Networks
Here's a hand-picked list of some of the best affiliate networks on the internet today. 
So you don't have to do any hard research.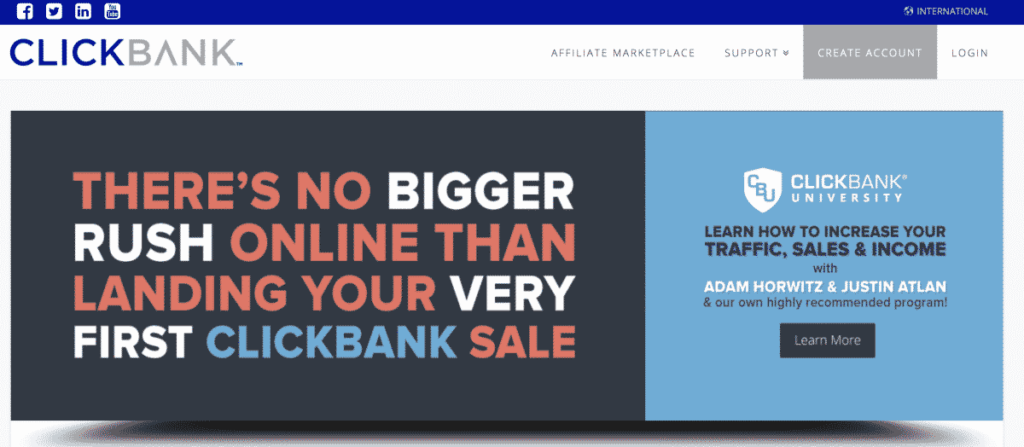 ClickBank is one of the best and most popular marketplaces for digital products with over 6 million products and 200 million customers. 
ClickBank is known for being one of the best marketplaces for quality digital products.
So… 
If you're looking for a guide, info products (or an ebook) look no further than ClickBank.
And if you're a digital product creator, then it's super-easy and very cheap to sell your products on ClickBank. 
ClickBank also offers one of the generous affiliate programs on the internet.
As a ClickBank affiliate, you can get up to 75% commission for a sale (including recurring income).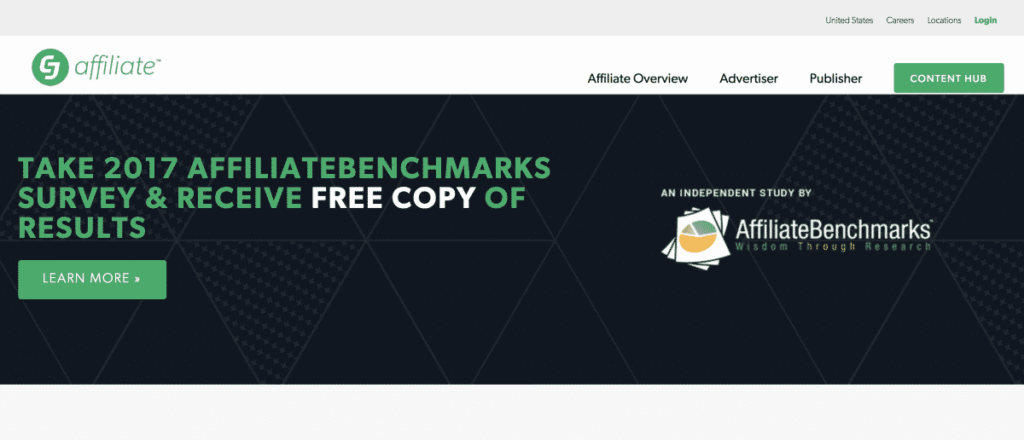 CJ Affiliate was formerly known as Commission Junction (or simply CJ). It's also one of the most popular affiliate networks on the internet.
It's one of the oldest affiliate networks and that's why it's the preferred affiliate network for more than 500 companies. 
And many online retailers. 
You can find good-paying affiliate programs on their platform.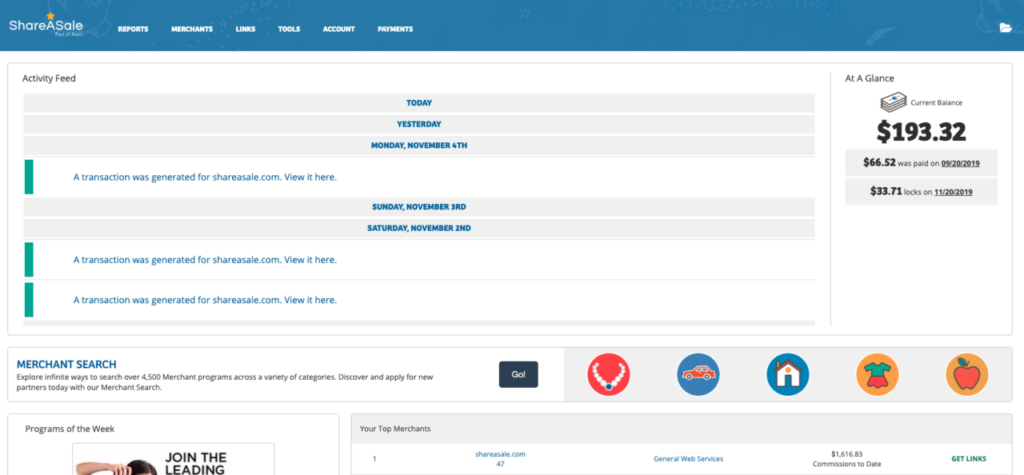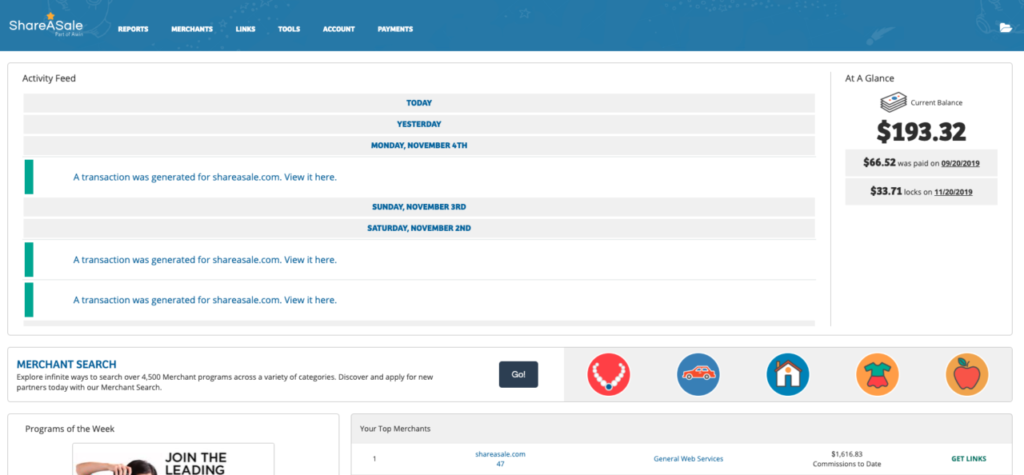 ShareAsale is also another popular affiliate network out there with over 4,000 affiliate programs. 
There are so many affiliate programs on the internet that you can find on the ShareASale network. 
So… 
If you're unable to find an affiliate program in ClickBank or any other affiliate network out there then most probably you can find it on ShareASale.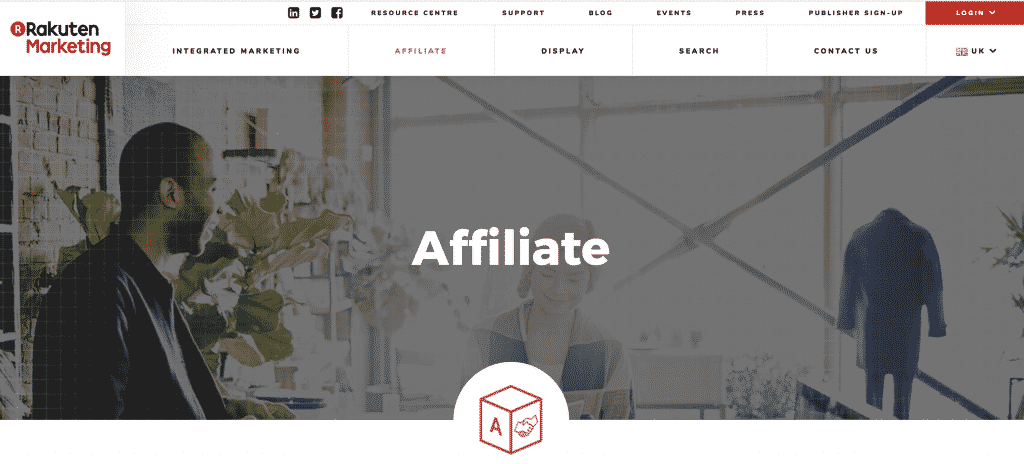 Rakuten Affiliate Network was formerly known as LinkShare and is said to be the #1 affiliate network in the world but now I don't know
Anyway… 
It really doesn't make much sense to me as the number of advertisers on Rakuten is far less when compared to CJ (or even ShareASale).
However…
Rakuten affiliate programs do pay very well.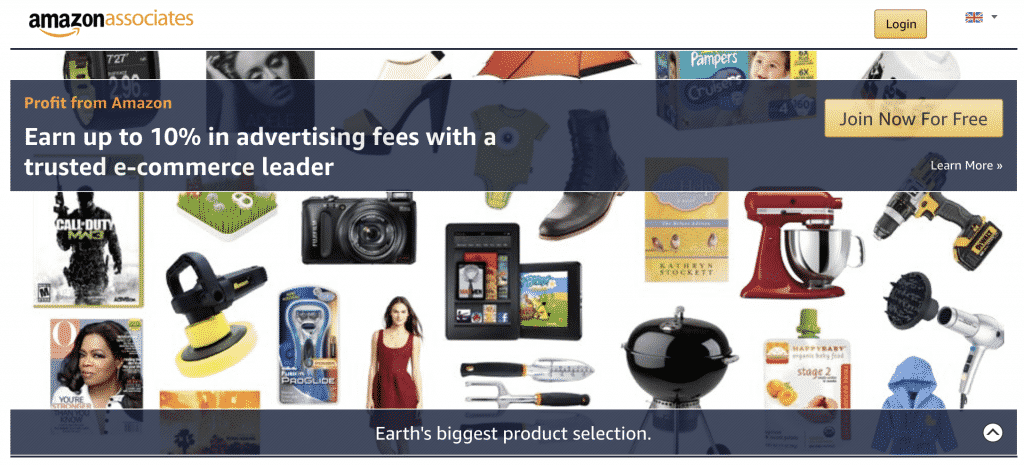 Amazon is also a very cool place to purchase and order things for yourself like Tv, Phone Camera, etc. You can get anything of that sort at amazon.
They offer an affiliate program called Amazon Associates, but one thing about them is that they offer low commission rates to their affiliate.
The Best CPA Affiliate Networks
A CPA affiliate network is somehow different from the affiliate networks I listed above. 
However… 
Some of the affiliate networks I listed above offer CPA programs and it's amazing that none of them were classified as a "CPA Network".
What Are CPA Affiliate networks?
On CPA affiliate networks, the advertisers pay you for a specific action. It can be a sale, a survey, form submission, download, or anything that requires an action by the visitor which is tracked.
Here Is A List Of Some Of The Best CPA Affiliate Networks.
Alexa Rank: 9,023
Minimum Payment Amount: $100
Payment Method(s): Check, Direct Deposit, Wire Transfer, PayPal, Payoneer, Bitcoin
Referral Program: Yes
Alexa Rank: 12,112
Minimum Payment Amount: $50
Payment Method(s): Check, Direct Deposit, Wire Transfer, PayPal, Payoneer
Referral Program: Yes
Alexa Rank: 23,139
Minimum Payment Amount: $50
Payment Method(s): Check, Direct Deposit
Referral Program: Yes
What Tools To Use For Affiliate Marketing, Link Shortener, Tracking, Landing Page Builder, Autoresponder, etc?
There are a lot of tools online that you can use to keep a record of your affiliate business. You can use bit.ly to shorten and keep track of your affiliate link. You can use GetResponse for autoresponder landing page builder.
Also, you can use Google Analytics to give you information about your site and track your visitors and see where sales have come from.
If you're a blogger you can use a plugin such as Yoast SEO. It is a very helpful plugin as it allows you to create a sitemap of your site for free.
You can also use Revive Old Post, it's a free plugin that lets you automate, schedule your blog posts through social media.
How To Boost Your Affiliate Marketing Commission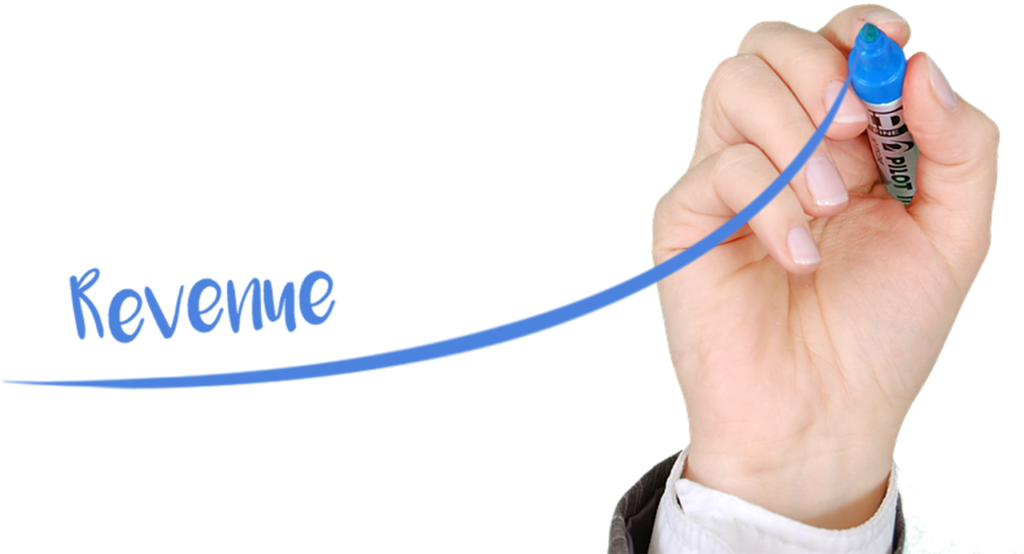 Assuming you're already into this business, I believe you might probably be thinking what can I do to double my commission right?
Well, I got you covered.
Below, I share with you some powerful tips on how to boost your affiliate marketing commission:
How To Increase Your Affiliate Marketing Commission Tips #1: Know The Best Product Or Service To Promote.
To increase your affiliate revenue, you want to promote a product or service that'll pay you the big commission just for a few sales.
I mean…
You want to find high ticket affiliate products that offer high commissions. 
WARNING! But it has to be a product that your audiences are in need of.
And has a solid track record of paying their affiliate on time.
If you cannot seem to increase your income with that product, drop it.
And find something to promote.
There are tons and tons of affiliate offers out there online which may be eye-catching.
But…
You want to do your research and pick the best one to avoid wasting your effort, time, and money.
Now…
As you've found the best product of your choice, you want to use it yourself.
Why?
So, you can have a good experience with it or to see whether it's of good quality or not.
After that, you want to write a thorough review about it and share it on your site.
Why?
There is a great possibility that there are other affiliates in your space who are also promoting the same product as you.
And writing thorough, honest and in-depth reports about the product which they're not able to do is the way to stand out among them.
In the review talk about the GOOD and the BAD side of the product. 
Try to walk people through and show them step-by-step how the product works and how it can help them.
If you do that you'll get credibility. Your customer will see you as a trusted and reliable source.
And they would want to buy the product through you because of that.
Tips #2: Collect And Save Email Addresses Of Visitors Who Visited Your Site
People don't normally buy an offer on their first exposure. Research show that people get to see an offer seven times before making their mind of purchasing it.
So… 
Don't send people to a direct affiliate link… 
You want to first capture their email addresses before sending them to your affiliate product sale page.
That way…
If they don't buy the product at that moment, now you have the chance to remarket that same product to them over and over again until they're ready to buy it.
Golden Rule: Capture the email addresses of customers before sending them to the vendors' websites.
Sending customers directly to the vendors' website, you're providing FREE advertisement for them which you'll not benefit from.
REMEMBER: You only get paid when you make a sale, if you send customers directly to the vendors, chances are that you'd lose that customer for life and you can't do repeated sales with them in the future.
Tips #3: Ask For Higher than Normal Commission From Merchants
If you're sending tons and tons of sales to a particular product, try to approach the product creator or the company and negotiate a percentage commission for your sale.
Don't be afraid or shy to ask this, if it happens that they refuse, you have nothing to lose.
If the merchants or the company is smart enough, they'll likely grant your request rather than lose you.
But you should try to be reasonable about it, don't ask too big. Lol!
THAT'S IT…
Try out those strategies above and see the difference they can make to your revenue.
Things You Need To Do To Succeed Online With Affiliate Marketing As Beginner
The dream of every affiliate marketer is to be successful with their marketing and get the biggest paycheck.
Sometimes most of them think it's a magic formula or they have to follow a scientific method to attain this.
Well, actually it doesn't involve anything of such. 
It's just a good marketing method, following a proven method, dedication, and willingness to put in the hard work is what leads you to success.
There are some marketing strategies and tactics that have worked for millions of affiliates out there in the past and it continues to work today.
You just need to learn those tactics and put them into action.
Below Are A Few Of The Tactics You Need To Exploit to Succeed Online:
Using a unique website to promote each separate product you are marketing. Do not use one website to promote different niche products just to save money, it's not a best practice. It is best to have a site focusing on one product and nothing more. 
Offer free items to your readers. You want to offer a free gift to your site visitors. If possible put the free item at the very top or the sidebar of your site so your visitors can easily see it and not miss it. Try to create autoresponder email content that'll be automatically sent out to those who opt-in their email addresses into your sign up box for that free gift. Remember, like I said earlier, a sale is made usually on the seventh contact with a customer. So you want to follow up with them.
Drive traffic that is targeted to your product. Just think, if the person who visited your website has no interest whatsoever in what you're offering, they'll eventually leave and never come back . So, you want to send people who may be interested and likely to purchase your offer.
P.S: 
You can learn more here on how to succeed online with affiliate marketing. In this post, I share with you 10 tips to succeed and dominate online and many more.
How To Avoid The 3 Most Common Affiliate Mistakes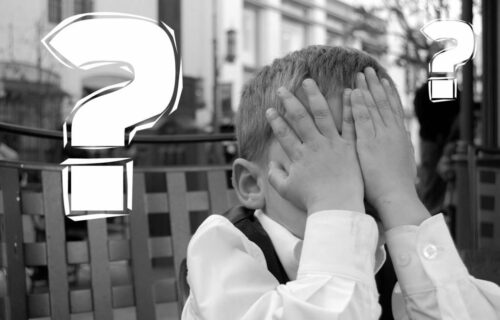 Affiliate marketing is one of the most effective and lucrative ways of making money online.
It allows even a complete beginner with no internet knowledge to make a profit online.
But the thing is…
Just like any other type of business out there, there are a lot of downsides to an affiliate marketing business.
And this held a lot of people back from finding success with this model.
So… 
When entering this field, it's important you learn what are the most common mistakes in this space so you can try to avoid them.
Below I Share With You Some Of The Most Common Mistakes Made By A Lot of Affiliates:
Affiliate Marketing Mistake #1: Choosing The Wrong Product Or Service
A lot of people see other internet marketers making significant income online from affiliate marketing.
They get excited and want to also start affiliate marketing.
Now…
In their rush to be part of this… 
They tend to pick any product they come across without taking the time to run research about it to see if it's in high demand in the marketplace or not.
Or, if people are actually in need of that product.
Sorry to say, this is not a very wise move at all, with this sort of activity at the end it always leads to failure.
Promoting products that are not of GOOD-QUALITY can damage your affiliate business and your credibility
That said…
Instead of just picking random products to promote which might add little to no value to your audience's lives. 
Try this approach instead… 
Research and pick products that are of good quality, products that appeal to you and are in high demand.
NB: Don't ever promote any product or service just for the sake of making money.
Mistake #2: Joining Multiple affiliate programs. 
Since most of the affiliate programs are free to join, it might be tempting to join multiple affiliate products so you can increase your revenue.
I know you may probably be thinking oh there's nothing wrong with that.
Right?
Well, I perfectly understand you and I know very well what you're trying to say.
And I know it's cool to have multiple sources of income.
But here is the truth…
Promoting more than one product at the same time can prevent you from focusing on each of them deeply.
And the result is always painful… 
You'll not promote each of them effectively and actually end up not making any money with none of them.
That said…
The best way to go about this and get excellent results is by joining just one product at a time.
Products that offer at least 40% to 75% commission and put all your effort into promoting it.
As you start making enough income from that product, you can freely move to another product.
Take it one step at a time. Don't rush into things.
"With the way things are going and the rapid growth of the internet, the future of affiliate marketing is looking real bright & great and it seems affiliate marketing will be staying with us for a very long time even in centuries to come".
Mistake #3: Not buying the product or using the service Yourself.
As an affiliate of a particular product or service, your job is to effectively and convincingly promote the product to find an ideal customer to buy the product from you.
But for you to be able to achieve this, you must be able to give detailed information about the product and layout all the benefits the customer will get if they buy the product.
And also how it's going to affect them if they fail to buy it.
Now…
For you to achieve this purpose, you must have a GOOD KNOWLEDGE about the product first.
If you don't have any knowledge about the product, you'll fail to promote the product convincingly.
And also you won't be able to create a desire in the customers to take a look at the product.
Hence…
To start working with any product, you want to first buy and try out the product yourself to see if it provides exactly what it promises before you sign up as an affiliate and start pushing it to others.
If you have done so, you're among the reliable sources out there.
Ps: I have another post where I share with you in detail some of the silly mistakes affiliate marketers make. In the post, I share with you 10 affiliate mistakes and how to avoid them. Check it out.
(Appreciate If You Pin This Into Your Pinterest Board)
That's It Folks! On Affiliate Marketing Tutorial For Beginners
To be honest with you, you don't need to have a college degree or have tons of knowledge about the affiliate marketing industry to make sales as an affiliate.
It's all about picking the right niche, selecting the right product, and then promoting it the right way to the right audience.
Golden rule:  Pick a topic you're passionate about, interested in, and stick to it long term until you're successful with it before moving to something new.
Don't jump from one thing to another. Have a plan of action and stick to it.
Above all be patient, making money with affiliate marketing is not press a button and get rich quick kind of stuff.
It takes time, effort, commitment, and dedication to make it a real business.
AlSO READ!
Is Affiliate Marketing Worth The Effort