Can you do affiliate marketing on Facebook: Looking to sell your affiliate product on Facebook? Here is all you need to know on how to do affiliate marketing on Facebook.
When it comes to affiliate marketing, a lot of have this belief that you can't use social media platforms like Facebook to sell an affiliate product.
Well, in my opinion, that's simply not true. I see a lot of people don't actually know what it takes to succeed with affiliate marketing on Facebook.
And when they try it out for a few days and don't get their desired result, they bow out and say it doesn't work.
So, Can Affiliate Marketing Be Done On Facebook?
To put it simply – Yes, you can do affiliate marketing on Facebook but it has to be done right otherwise all your effort might ultimately be wasted. I mean, you can't promote your affiliate link directly on Facebook, they might get your account banned or flagged. Instead, you want to use it to drive traffic to your affiliate site where you can generate leads.
And as people land on your website, you want to capture their email addresses and build an email list and as they're on your list, you can promote your affiliate offers to them there.
Taking this approach, you'll get better results. Instead of directly promoting your affiliate like on Facebook.
Read on, to better understand your question. Plus, how to start affiliate marketing on Facebook the right way and some mistakes to avoid when doing affiliate marketing on FB, and many more.
With that being said, let's dive in!
Can You Do Affiliate Marketing On Facebook
Using Facebook for affiliate marketing is absolutely possible but it has to be done right. Facebook can flag your account that you violated their term of service if you're direct linking or they can't even block your account for no reason.
It has happened to me so many times. So take note.
That said… 
I found it works best if you create your own website and then fill your site with useful content.
Then, within the content, you want to place your affiliate links then take that content and share it on Facebook.
Even most of the time with this marketing strategy you could still somehow get a problem with Facebook. So, before sharing your site content on their platform.
You want to use tools like bitly to shorten your URL before sharing that content to the Facebook platform.
So, In my opinion, I found creating your own content and sharing it will be very effective and efficient than posting raw affiliate links on Facebook.
Alternatively, you could also create YouTube videos and do the same.
IMPORTANT: Don't solely rely on Facebook, they can disappoint you anytime. I suggest you leverage other platforms like Instagram, Twitter, YouTube, and Blogging in case they shut down your account.
Don't just put all your eggs in one basket.
What Is Facebook Affiliate Marketing
Facebook affiliate marketing involves promoting, sharing, or selling someone else's product or service either on your Facebook profile, page, or group in exchange for a commission.
Typically, affiliate marketing on Facebook involves driving traffic to affiliate marketing product pages in order to convert those traffic into potential buyers.
Facebook is one of the most popular social media platforms in the world. 
Using Facebook properly to promote affiliate offers can be very lucrative. 
It has a ton of pages and groups literally about any niche you can think of under the sun.
You can find a group related to your niche and concentrate your marketing effort there.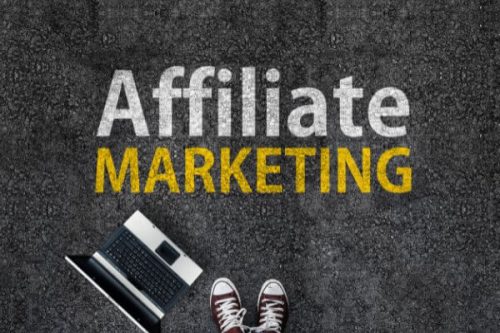 Does Facebook Do Affiliate Marketing
No, Facebook does not do affiliate marketing, it's a  social media platform but it can be used for promoting affiliate programs or services.
If you're an affiliate marketer, you can join a group on Facebook related to your niche or create your own business page and then use it to promote your affiliate offers.
Or if you have the fund you can run paid advertising campaigns on Facebook and reach a large audience and boost your business.
Is Facebook Affiliate Marketing Worth It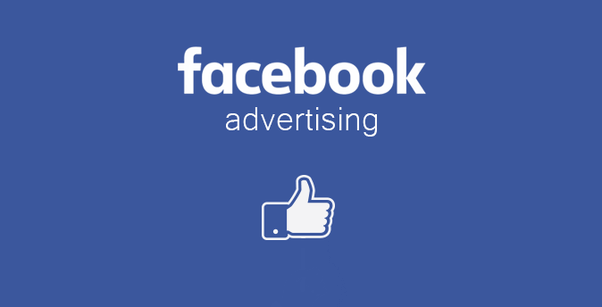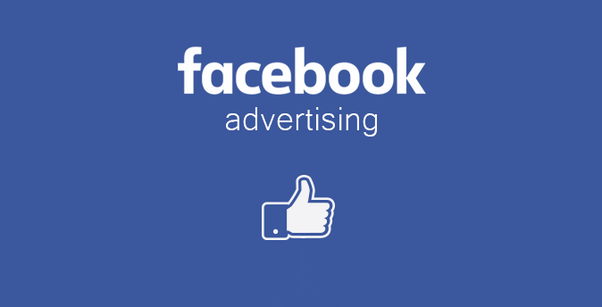 If you're wondering if Facebook is best for affiliate marketing, the answer is yes. Joining Facebook groups related to your niche can be very profitable.
It is the easiest way for getting traffic to your affiliate link, all you have to do is to join groups related to your niche.
And start marketing your offer there.
You can use Facebook ads to generate high-quality traffic to your offer and get quick sales in a short period.
Apart from YouTube, Facebook is the second largest social media platform for affiliate marketers.
Basically, everyone around the globe is using Facebook, and as an affiliate marketer is a great way to reach a large audience.
You can create a post on your Facebook account and Facebook will get your post to be seen by other people that are not on your friend list.
Can You Really Make Earn With Affiliate Marketing On Facebook
Well, the short answer to that is yes, you can. You can earn a significant income by doing affiliate marketing on Facebook.
I personally have a few friends who are using Facebook for affiliate promotion and are really doing well.
The best way to go about Facebook marketing is to find groups that are related to your niche and participate.
Don't spam your affiliate links, participate in the group discussion by answering people's questions.
Over time, as they begin to Know, Like, and Trust you can invite them via messenger and share your opportunity with them or send them over to your affiliate website.
You'll need to build trust in that group before trying to pitch them your opportunity.
NOTE: If you're just starting out, don't invest in Facebook ads.
Because you might lose your money unless you have a ton of knowledge about it and have the fund to invest in it.
| Get This FREE Book To Learn The Secrets Expert Use To Grow A Successful Online Business |
Does It Cost To Start Affiliate Marketing On Facebook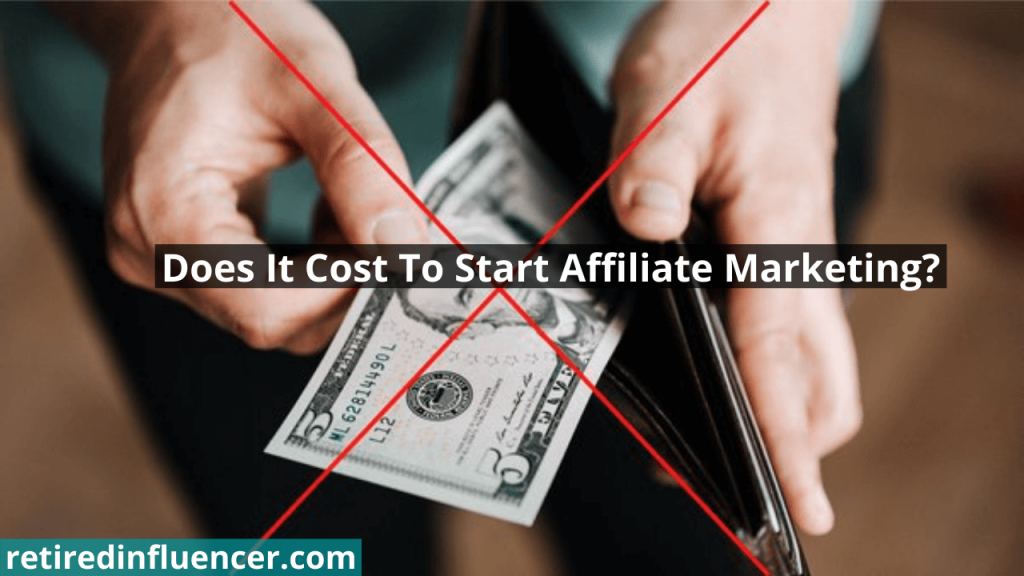 Do I need money to start affiliate marketing on Facebook? The answer is no. You don't need money to market on Facebook. Facebook is a free affiliate traffic source, if you have your own Facebook group or business page you're good to go.
However, this method does take a fair amount of time and effort in terms of content production to build trust with people.
And success is not guaranteed. 
However…If you want quick results in no time then you'll have to run paid advertisements.
Meta (Facebook) paid advertisement campaigns will help you get sales faster and scale your business.
But it does involve money and a piece of sound knowledge in order to make it profitable.
That said…If you're just starting out don't use paid ads, it's perfectly okay to start using Facebook free traffic.
Though in my opinion, I think free traffic from Facebook is not a perfect way to generate quality leads for your business but it can work when done correctly.
How Much can you Earn With Affiliate Marketing Using Facebook
Well, how much you can earn doing affiliate marketing on Facebook depends on a lot of factors.
If you're a good or experienced affiliate with a decent number of followers and they interact with your content.
Then you can make a good commission.
However, in most cases the product you're promoting plays a huge role in how much you'll earn.
If you're promoting a product that pays low commission chances are that you're not going to earn a lot.
You want to focus on high-ticket affiliate products.
That said…
I personally know people who are earning anywhere from $100 to $1,000 per day with affiliate marketing on Facebook.
And you can do the same. 
The key is to focus on proving helpful value to your audience on a daily basis.
Then you want to get them to sign up to your email list.
Now, as they are on your email list, you want to continue adding value to them and also you want to be marketing your product as well.
How Long To Make Money With Affiliate Marketing Through Facebook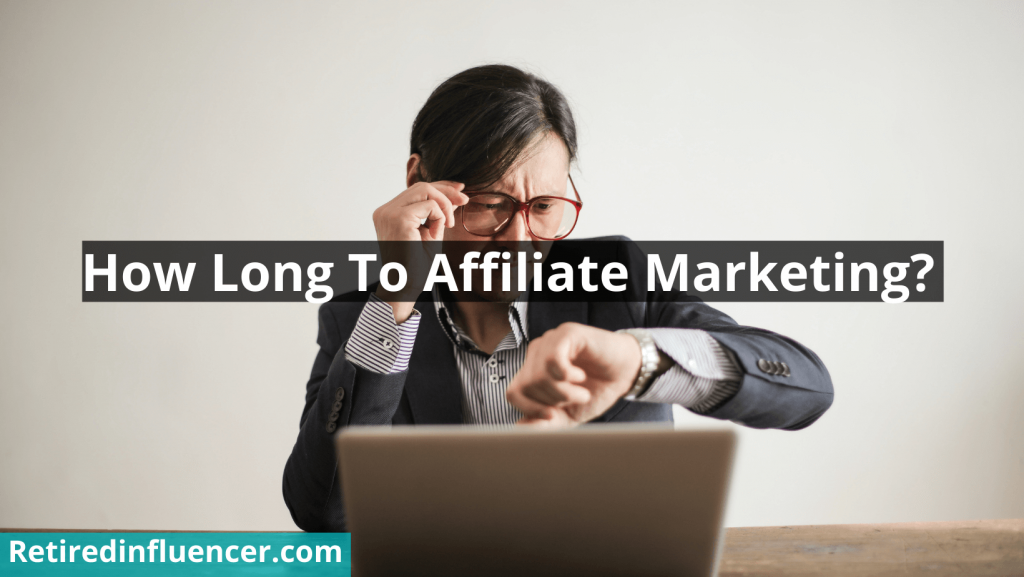 Generally speaking, making money with affiliate marketing takes a lot of time. Affiliate marketing is not a get-rich-quick kind of thing as a lot of people proclaim it to be.
It might take you months or years to make your first commission if you're using free traffic.
You can't expect to make money with affiliate marketing on your first day.
However…
To speed up that process, you need to use paid traffic but with this process, success is not guaranteed unless you know what you're doing.
What do I mean by that? I mean…
If you don't have a lot of good knowledge about paid traffic, chances are that you'll lose money.
No doubt, you can still make money without using paid traffic but it does take time.
What Are The Best Ways To Make Money With Affiliate Marketing Through Facebook
There are many different ways you can make affiliate sales with Facebook. 
Below are 4 best ways to make money online with Affiliate marketing on Facebook:
Facebook page
Facebook Groups
Facebook Profile
Facebook Ads
Affiliate Marketing With A Facebook page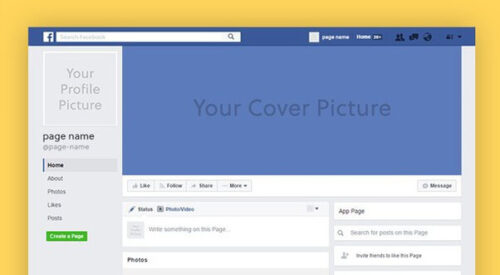 Hover to Facebook and create a business page. As your page is live, start posting compelling content on the page. 
As people start to like and follow your page.
You can start putting links to affiliate products on your page.
You can also use paid ads to advertise on your business page – you literally create an ad on Facebook and then select the demographic – the type of audience you want to target.
You can also use FB ads to boost your business page to reach a wider audience.
Here's how Facebook page for Affiliate marketing:
Go to Facebook and then you want to hover to create a business page
Set up your page
Then, you want to fill out the required information (business name and logo
Click on the button that read get started
Plan your content strategy
Post content on your business page
Place an affiliate link on our page
Affiliate Marketing On Facebook Groups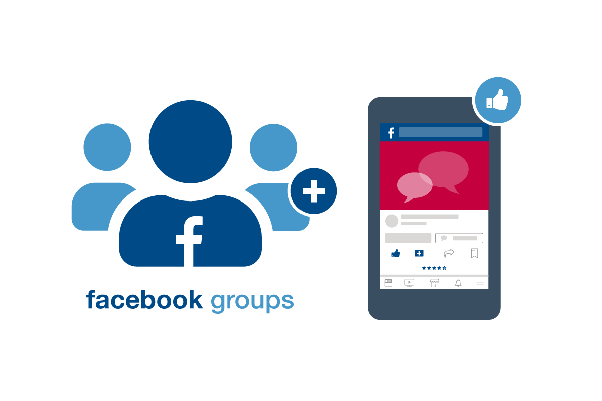 How to do affiliate marketing on Facebook groups – First, you want to decide on your niche and affiliate product. Then, find groups on Facebook that are related to your niche and start contributing to the group by providing useful value.
Don't try to sell in the group, give people value to build trust with then at the end of your post give calls to action, like 'Message me'.
And as they message you, you can take it from there.
Let me clarify that:
Pick your niche and affiliate program
Join FB groups related to your niche
Participate in the group by providing answers to people's questions
Get them to direct message you
Then share your opportunity with them
Affiliate Marketing With Your Facebook Profile
How to do affiliate marketing with your Facebook profile – Using a Facebook profile for promoting affiliate offers is super easy.
Simply visit your account profile, then click on edit bio. Then write a brief intro and include your affiliate link then click save.
NOTE: Make sure you shorten your link before pasting it there. Fill your profile with a quality picture of you and post some valuable content.
This way, people will see you as a reliable source.
Then give a call to action.
Affiliate Marketing With Facebook Ads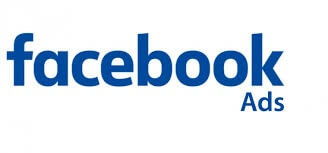 How to do Affiliate marketing with FB Ads – Facebook advertisement is one of the best and most effective methods that most top brands use to find and reach a targeted audience.
If you're planning to grow or scale your business, Facebook ads are a must. 
That said…
To use Facebook ads for affiliate marketing simply create a Facebook ads account.
But…
With FB Ads you won't be able to promote direct affiliate links, so here is what to do… 
…You want to create a landing page and offer people something of high-value.
And as they opt-in for that freebie, you'll then capture their email addresses and build an email list.
And as they are on your list, you can market your product to them using email marketing.
How To Start Affiliate Marketing On Facebook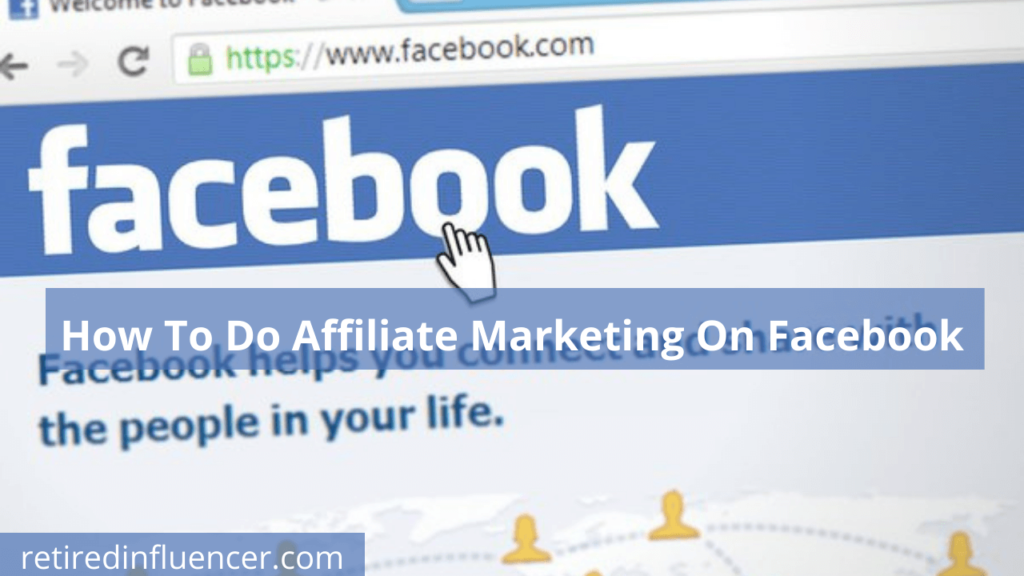 First, you want to pick a niche you're interested in or passionate about, next pick an affiliate program you believe in or have used before.
One of the best places to find affiliate programs for Facebook is ClickBank.
After that, choose a method where you're going to get that product out there.
You can choose one of the methods I listed above.
Engage with people by creating content that helps solve their problems and then promote your offer.
A Step-by-Step Guide To Affiliate Marketing On Facebook:
Step #1: Pick a niche
Step #2: Research and join affiliate programs
Step #3: Create an FB page or join a group related to your niche
Step #4: Don't spam people with your affiliate links. Start producing content that people are in search of. Content that helps solve problems or answer a specific question.
Step #5: Don't send people to a direct affiliate link, capture their email addresses and build an email
Step #6: Build trust and relationship with your list by continues adding tons of helpful content to them
Step #7: Sell to your list
OVERVIEW!
Facebook is an amazing platform for increasing affiliate marketing revenue, but if you want to build a long-term sustainable affiliate business, you must focus on building an email list.
How To Create Content For Affiliate Marketing On Facebook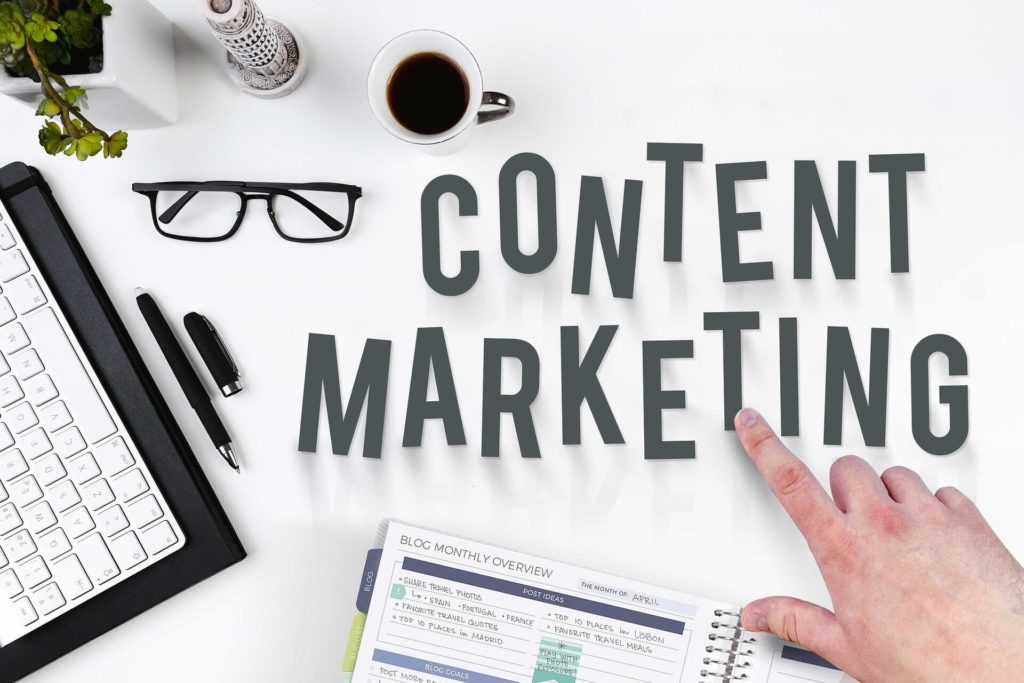 Online content is said to be kind. That said, before you start for any subject or group of people, you want to do keyword research to figure out what people are actually searching for.
The mistakes I see a lot of affiliates make is that they try to write about things that THEY believe their audience will be interested in without understanding whether it is true or not.
You can't force your audience to know what they're not interested in. 
So, figure out what they want and provide them with that instead.
As you've figured out your audiences' needs, you want to start producing relevant, high-quality content related to those search terms.
How Do I Post Affiliate Link On Facebook?
Facebook will not allow you to directly post your affiliate links on their platform. If done, your account will get blocked upon a series of violations. 
That said, to avoid any problems with them, you need to shorten the link before posting it on the platform. 
But there are some strategies you can utilize to get better results with your affiliate link.
The first one is to build a landing page for your affiliate link: Create a lead magnet (freebie) and link it to a page with a call-to-action then give the lead magnet away for free.
And people who want to get access to this free gift, have to opt-in to their email address in exchange.
And as they do opt-in their email addresses for the free item, they get added to your list.
Now, this will allow you to promote your affiliate link to them over and over again until they're ready to buy.
Building an email list will dramatically increase your click-through rate and your earnings.
The second method is to create a Youtube video and embed your affiliate link within the video description.
Then share the video link with your Facebook audience.
The second method is to create a blog article on your website and within the article, add your affiliate link then drive your Facebook audience to the article.
As they are reading through the article and it helps them, the majority of them would want to check what you have in stock.
IMPORTANT: You want to be 'Revealing Affiliate Disclaimer' of your affiliate relationship. 
Mentioning your affiliate relations will keep you from problems with the FTC.
How Do I Find ACTIVATE Facebook Groups To Post Affiliate Links
Facebook groups can be very profitable for promoting affiliate offers both on and off Facebook.
That said…
To find active Facebook groups to participate in, simply head to the Facebook search bar and type Your Niche Name +Groups.
And you'll discover some really cool groups which you can join.
Example, for a group about affiliate marketing, simply type 'Affiliate marketing groups'
And groups with those words will show up.
Which Is The Best Affiliate Marketing Group On Facebook
Well, there are tons of groups on FB that you can join for free, it's hard to decide which one is best because each group has its purpose.
So, generally, it depends on what marketing or strategy you need help with. Below I'll list some of them for you.
Here Are A List Of Some Of The BEST Affiliate Marketing Groups On Facebook:
10K Affiliate Marketing Community: The 10k affiliate marketing community is one of the most value-based Facebook groups which is run by Bob Dorris. In the group, Bob shares the scenes' secrets that have led him to generate millions in revenue online.
Justice For The Marketer: Justice for the Marketer is an internet marketing Facebook group created by Justice Severin. This group's aim is to help and teach business owners how to market the right way to get the most out of their business.
Affiliate Marketing Professionals: Affiliate marketing professional was created by Marko Radinovic. In the group, he shares all his knowledge and skill to help determine individuals a professional way to start and scale their online business and income. 
Making Sense of Cents Community: Making sense of cent is a private community group created by Michelle Schroeder-Gardner. This group is for people who want to get personal advice on finance, how to improve their finances, how to make money online, etc – basically everything needed to make your life better or live your dream life.
What Is The Best Facebook Marketing Training Program
Facebook is the most powerful social media platform in the internet world and it is one of the best advertising platforms utilized by most top brands.
Facebook is a powerful marketplace in terms of building or scaling your business.
That said, in order to achieve a better result for your business using Facebook, you need proper Facebook training.
So, what are the best Facebook marketing training programs?
According to Jason Thibault, a user on Quora, the first place to find the best Facebook training course is Facebook's very own 'Facebook Business Blueprint Academy'
They offer about a dozen learning modules that you can take for free.
The sections include:
Get started with Facebook
Get started with advertising
Learn advanced buying options
Target the right audience
Build awareness
Drive consideration
Generate leads
Promote my app
Increase online sales
Increase in-store sales
Choose ad formats
Get creative inspiration
Measure ad performance
Learn about Messenger
Learn about Instagram
Distribute and monetize content
While accessing all of the learning modules is free – becoming certified is not.
There are two different certifications that Facebook awards.
Facebook Certified Planning Professional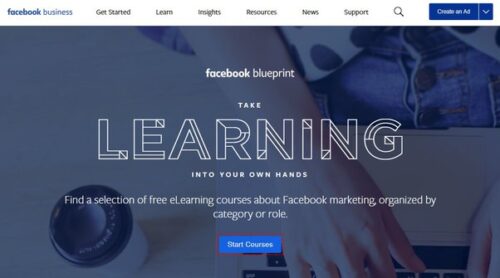 You'll need to demonstrate advanced-level competency in the following areas:
Managing Facebook Pages
Selecting and using Facebook advertising objectives
Targeting audiences for maximum impact
Utilizing Audience Insights
Optimizing reach and frequency
Implementing planning strategy and best practices
Understanding Facebook's measurement solutions
Thoroughly understanding how Facebook products can be used in advertising and communication strategies
Facebook Certified Buying Professional
You'll need to demonstrate advanced-level competency in the following areas:
Managing Facebook Pages
Selecting and using Facebook advertising objectives
Managing, creating, and purchasing Facebook ads
Targeting audiences for maximum impact
Improving performance and delivery via the ad auction
Meeting and reporting ad KPIs
Understanding and testing the Facebook Pixel and SDK
Leveraging consumer insights and the product catalog
Troubleshooting ad issues
Each exam will cost around $150 USD. The total cost for both the Facebook Blueprint Certification exams is $300 USD.
You'll get 75 minutes to complete the exam.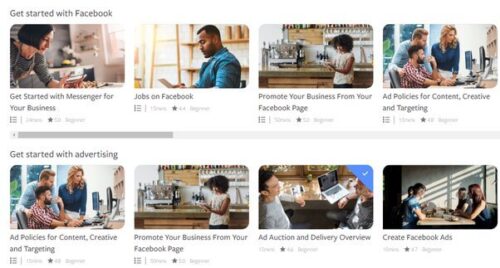 Tips On How To Become A Successful Affiliate Marketer With Facebook Marketing
To succeed with affiliate marketing using Facebook, there are some essential steps you must take.
And these steps are not passive, it requires hard work, effort, and above all patience.
But the good news is that if you're willing to put in the time and effort, success is bound to happen for you.
Build Your Own FB Page or Group
Build Your Audience
Produce Unique and Helpful Content
Promote Excellent Products
Offer People Free Service (eg, ebook, training course, etc)
Build Your Email List
Repeat Steps 3 & 6
Mistakes To Avoid With Facebook Affiliate Marketing
Facebook hates affiliate links so when it comes to advertising affiliate products on Facebook, they're very strict and a small mistake can get you blocked from the platform.
That said…
To avoid being a victim of that, things have to be done in a professional way.
You should only promote products or services you believe in
Provide a reason why people should buy your product
Don't spam people with your affiliate links
Provide value to people
Shorten your affiliate link before posting on your FB page or group
Read and understand Fb groups' rules and regulations
Avoid mass liking or commenting on things too fast
FAQs!
Can I Do Affiliate Marketing On Facebook?
The answer to that is yes but they are not in full support of it. Facebook doesn't want advertisers to send people off of their platform. So when trying to post your affiliate link on Facebook it has to be done right. You need to shorten the link before and also don't spam people with your affiliate link, focus on providing value first then your affiliate product later.
How Do I Become An Affiliate Marketer On Facebook?
Here are some quick tips on how to become an affiliate on Facebook:
1. First choose a topic that you're interested in and an affiliate product you believe in, related to that niche.
2. Then, head over to Facebook and create a business page or join groups related to your niche.
3. Next, start posting quality content on your page or the group you're in. And anyone that likes, or comments on your post, engage with them.
4. Then you want to build a connection with them by getting them into your messenger.
5. Influencer them to purchase your offer or join your opportunity.
How Can I Post ClickBank Or Amazon Link On Facebook?
Driving traffic from Facebook to Amazon or ClickBank affiliate links is absolutely possible. However, you won't see an increase in affiliate sales in direct linking. And more importantly, it had to be done correctly or else Facebook can flag your account.
Instead of sending people to a direct Amazon or ClickBank link, you want to send them to a landing page and capture their email addresses. Then, retarget them through email marketing.
Can I share Amazon Affiliate Links In A Facebook Group?
Posting direct Amazon affiliate links in Facebooks groups is a bad practice. If you really want to do affiliate marketing the right way, you have to send people to a landing page. Taking this approach you'll be able to get a better result in the long run.
Which Pages Should I Create On Facebook To Do Affiliate Marketing?
Facebook page. Facebook pages are more effective for doing affiliate marketing, it is much better than creating a group and it is a lot better for getting organic traffic and sales. You can get people to like or follow your page, you can also add useful content on your page and include affiliate links within the content on your page.
Is Facebook Business Page Effective For Promoting Affiliate Links?
Yes, definitely. Having a Facebook page for promoting affiliate links can be very effective when done right. The key is to focus on creating compelling content on your page, this way, you'll increase your reach and attract a targeted audience to your content and your product. 
Can I Do Affiliate Marketing With Facebook Ads?
Yes, you can. Using Facebook ads is one of the best ways to grow and scale your affiliate business. The key is to know how to run Facebook ads successfully otherwise you lose money.
Are Affiliate Links Allowed On Facebook Ads?
No, you can't. placing affiliate links in Facebook ads will get your ads banned or removed. Instead, you want to promote your landing page and get people into your email list. Sending people to your email list works best. It allows you to market the product to them over and over again until they're ready to buy
Why Are Facebook Ads Not Approved?
There are so many reasons why Facebook could be rejecting your ads. One of the most common costs can be having an affiliate link in your ad. That said, having a landing page or a website in your ad makes the process much easier.
You should not promote affiliate links via FB Ads. Also, you need to make sure you check Facebook ads' terms and conditions. This will allow you to know what they allow and what they don't allow.
That's It, Folks! 
Wrapping up on the question, can you do affiliate marketing on Facebook? Affiliate marketing can be done on Facebook and it works well if you have a Facebook group or page with established audiences.
But I'll not recommend you send people to a direct affiliate link, instead, send them to a capture page/landing page and get them to join your mailing list.
Offer them something of high-value for free so they can give you their email addresses without hesitation.
As they're on your list, now, you want to start marketing your product to them.
TAKE NOTE: Facebook isn't the same as it was years back then. The platform has changed drastically.
That said…
If your goal is to build a full-time long-term affiliate business. I'd recommend you build a blog.
With a blog, you own it forever and you can place your affiliate link within your blog content without any third-party restriction.
READ ALSO: