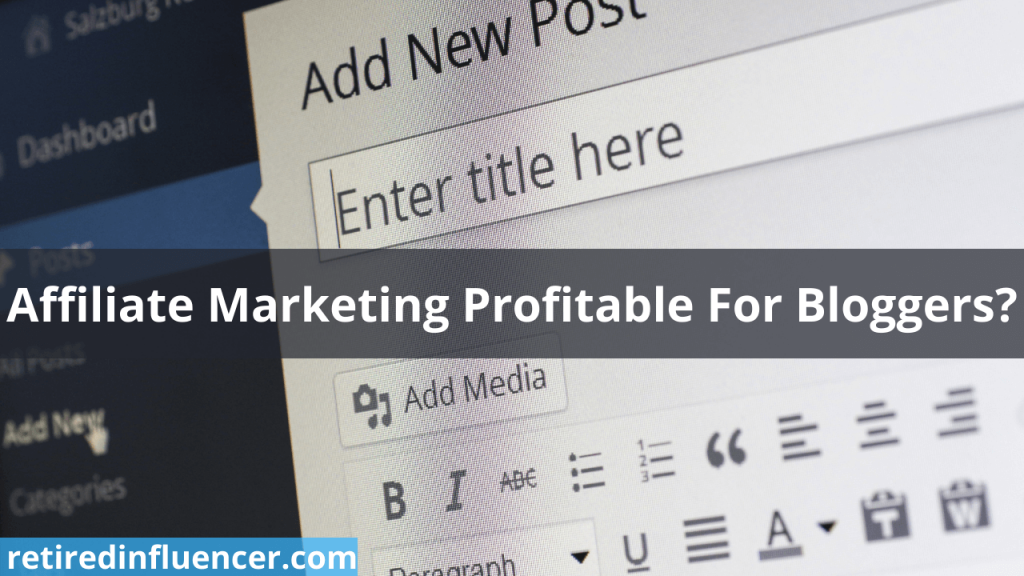 Well, I can boldly say that Affiliate marketing is still profitable for bloggers. There are plenty of bloggers and affiliate marketers out there who are earning a pretty good income from affiliate marketing with a blog.
Affiliate marketing is still profitable for bloggers as a lot of companies are getting online and need their products to be promoted online. And it's a great way for bloggers to make a decent income online by referring their audience. But, you need to make sure that whatever product you are an affiliate for is related to your blog niche. 
Read on to better understand your question. Plus, I will share with you how to make money from affiliate marketing on a blog and how much you can earn with affiliate marketing using a blog, and many more.
With that being said, let's dive in!
| Get This FREE Book To Learn The Secrets Of How To Convert Your Blog Visitors Into Buyers |
So, Is Affiliate Marketing Still Worth It For Bloggers
A BIG YES!
Blogging is certainly a good and lucrative way to make money with affiliate marketing. If you enjoy writing, then blogging is definitely the way to go.
As the majority of potential customers spend most of their time on online platforms searching for information to consume.
You as a blogger can easily get them to your blog by providing relevant, high-quality, and valuable content that helps solve a particular problem, pain, or question they need a solution or an answer to.
And if your content helps them with what they're looking for or need help with.
Guess what? 
They'll remain with you.
And become loyal fans of your blog, which over time might eventually lead them to decide to purchase what you offer on your blog.
So… 
As a blogger, your chances of succeeding with affiliate marketing will depend on how helpful your content is to your readers or audience.
That said… 
Let's take a look at how to make money with affiliate marketing on a blog. 
But before we touch on that I would like us to first take a look at what affiliate marketing is.
What Is Affiliate Marketing?
 In a nutshell, affiliate marketing is a process, tactic, or marketing method of earning money (commission) by promoting a company or an individual product. 
You don't have to create your own product or service to make money with affiliate marketing.
It is one of the profitable ways of making money on the internet. 
It's also one of the best ways to earn passive or recurring income online. 
What Do I Mean By Passive or Recurring Income?
Well, passive or recurring income simply means that you earn money every single month without having to do anything.
So… 
That means even if you don't work you'll still earn money every month.
How Do Affiliate Marketers Get Paid?
There are various ways that affiliate marketers get paid. Customers don't necessarily have to buy a product before affiliates get paid.
Depending on the affiliate program, affiliates can get paid differently.
Below Are The The Different Pay Model In Affiliate Marketing:
Pay-Per-Sale: This is the main standard of affiliate marketing structure. With this type of affiliate marketing, affiliates get paid for selling products.
Pay-Per-Lead: Here, the affiliate programs pay the affiliate based on the conversion of leads (customer's email addresses).
Pay-Per-Click: With this type of affiliate program, the affiliate gets paid for sending traffic to the vendor or merchant's website.
Can You Make Money With Affiliate Marketing With A Blog
Yes, it is certainly possible to make money with affiliate marketing on a blog. Affiliate marketing is one of the best ways that most bloggers make money from their blogs. However, it's not an overnight success, it takes time. Do not quit, keep working at it.
Here Is How To Make Money With Affiliate Marketing With A Blog
Before we take a look at that, let's look at what actually a blog is.
What Is  A Blog?
A blog can be defined as a website or an online platform where you can express your opinion or knowledge about a given subject or topic.
Whatever field or subject you have good knowledge about, you can start your own blog related to that topic or subject and share your knowledge with the world.
Here are some types of blogs:
Personal blog: In a personal blog, you can write about yourself, your hobby, etc.
Business blog: If you run a business, you can create a blog for your business.
Niche blog: In a niche blog, you share information with people about a specific topic that is part of a big topic.
Affiliate blog: If you want to make money by promoting other people's products, then you can create an affiliate blog.
News blog: In news blogs, you inform the general public with the latest news.
Technical blog: If you have any technical knowledge, you can create a blog around that and share your knowledge with the public.
Guest blog: You can create a guest blog and invite other writers to share their knowledge and experience on your blog.
Media blog: You can reach tons of people across the globe by creating a media blog and putting songs, videos, and photos on it.
Travel blog: If you travel a lot, then you can create a blog about your travels.
Micro blog: You can write content or articles about small topics.
How To Start Earning From Affiliate Marketing On A Blog:
Starting affiliate marketing with a blog is relatively easy today. 
However, in order to make your blog successful which will bring in affiliate sales.
You need to focus on building tons of relevant, valuable content that draws a targeted audience to your blog before trying to monetize it with affiliate marketing.
Here Step-By-Step Guide On How To Start And Make Money With Affiliate Marketing Via A Blog:
Set Up Your Blog On Self-hosted Platform: If you really want to run a successful blogging business, the first thing you need to have is a self-hosted blog. I recommend you host your blog through Bluehost and WordPress. I can't stress enough on this, but I wouldn't recommend you build your blog with Wix, Blogger, or Squarespace, etc. Building your blog using these free platforms can make your blog look unprofessional and your blog can get deleted anytime for no reason at all. So, avoid all that and start your blog with secure hostings like Bluehost and WordPress.
Decided On Your Niche: A niche is simply a topic you're interested in, passionate about, or an area you want to build a business around. Choosing a niche based on your interest is extremely important. It'll save you tons of time from research and also help you stay focused.
Join Affiliate Programs: Now, as you've set up your blog and also decided on your niche. The next thing you need is to pick affiliate products you believe in.
Do Keyword Research: Here you want to see what phrases or terms people are typing into the search engines when looking for questions, answers related to your niche, and the product you're an affiliate for.
Write Blog Post: Now, as you have figured out what people want or are looking for. It is time to start writing content and answering those questions on your blog. You want to make sure that your content is very helpful, interesting, 100% unique, and honest. And also make sure you check your grammar and spelling. Why? This way your visitors will see you as a reliable source and last longer on your site and will come back for more.
Place Your Affiliate Links In Your Post: You're here to make money right? Here you can write a detailed review about a product or service you are an affiliate for and then share your affiliate link within the content. If you can write quality, helpful content about a product and you promote your affiliate link in the content the right way. You'll gain TRUST from people and they'll probably buy the product or service from your link.
Build An Email List: You don't want to be sending people to a direct affiliate link. You want to first capture their email addresses before sending them to the affiliate product sales page. Why? So, you can remarket the same product to them through email marketing when they don't buy the product at their first exposure which the majority of them are not going to do. Email marketing is extremely important if you want to make money from your blog, if you're not building an email list from the visitors on your blog, guess what? You're leaving huge money on the table.
Share Your Blog On Social Media: Promoting your blog on social media can help you start to get early traffic to your blog and get noticed by Google which will make it easier to rank in the search engines. Also sharing your blog on social media can help increase your brand awareness.
P.S:
Like I said earlier, if you want to make money blogging probably with affiliate marketing, the first step is to start a blog.
I have another post where I share with you step-by-step how to start a blog (this tutorial will help you how to start your blog the right way that earns money).
How Do I Write A High Profitable Blog Post For Affiliate Marketing?
Creating a blog post that you can use for your affiliate marketing may be a simple thing as no experience is required.
You simply share your own experience or thoughts on a specific subject with people.
Or perhaps you can find people who have tons of experience in that area and hire them to write the post for you
But there are several rules you need to follow to enhance the probability of your blog's success.
Step #1. Define Your Audience And Your Blog Niche: When starting, it's important you know the specific group of people you're addressing your writing to. You can't just write to random people, you need to target people that are interested in specific topics.
Steps #2.  Choose Your Blogging Platform: When starting your blog it's important you choose the right platform. There are tons of blogging platforms out there, the most popular one is WordPress.
Step #3. Do Keyword Research
Step #4. Write Honest Content
Step #5. Choose Appropriate Post Length
Step #6. Write About Personal Experience
Step #7. Discuss Things That Really Matters
Can New Bloggers Make Money With Affiliate Marketing?
Yes!
Though there are tons of ways bloggers make money online. However, affiliate marketing is the most common and popular way that most bloggers make money from their blogs.
… Especially newbie bloggers. 
Why did most bloggers choose affiliate marketing over other forms of monetizing a blog?
Well, this is simply because you don't have to go through the headache of creating your own product to make money from affiliate marketing.
You can choose a product or service created by another individual and promote it on your blog as your own.
And also you don't need to have millions of pageviews on your blog to make money with affiliate marketing.
And this is a golden opportunity for newbie bloggers with less traffic.
That said…
The concept of affiliate marketing is that you promote or market other people's products on your blog. 
And if your readers purchase the item through your link.
You get paid a percentage of the sale of the product (which is termed as commission).
Now…
The KEY to succeeding with affiliate marketing is to provide value to the reader first to build TRUST and RELATIONSHIPS with them before trying to sell to them.
Why?
Well, the thing is online people hate to be sold to and the majority of people buy from people they know, like, and trust… 
… If they don't know and trust you.
Guess what? 
They're not going to buy from you.
So… 
What do I have to do? Great question!
Now… 
The only way for them to TRUST you is when you focus on providing VALUE that helps them solve a particular problem they're facing instead of just trying to make money from them.
If you focus on providing VALUE and making an impact, the money will honestly follow you.
The money that you want to make will correlate to the amount of value you provide to others.
So…
The KEY  here is to focus on solving someone's problem and pain.
If your blog isn't solving problems, you'll find it difficult to sell. No matter how hard you push.
REMEMBER: Affiliate marketing is a value game. Value first, then ask.
How Much Can I Make With Affiliate Marketing As A Blogger?
First thing first, a successful blog starts with a passion. That said, if you start by chasing money, you'll end up getting frustrated and exhausted.
So, first I want you to…
Try writing about things that interest you and the content on your blog should be helpful information and easy to understand. 
Why? 
So that visitors can get attracted to your blog.
And once you start getting tons of visitors to your blog you'll be able to start making handsome income from affiliate marketing.
That said…
How Much Can You Earn With Affiliate Marketing As A Blogger?
There's no limit to how much you can earn as an affiliate marketing blogger. How much you earn with affiliate marketing using a blog will depend on how popular your blog is. 
I mean the amount of traffic you're generating on your blog per month.
A blogger's biggest challenge is getting visitors to their content. 
Then they focus on converting those visitors into an email list or subscriber, then into potential customers or buyers.
And the sad thing is that many bloggers 'give up in their first 6 to 12 months of blogging because they're not getting any traffic to their blog.
However…
The good news is that if you persevere to the end – you can start to make a decent income from your affiliate marketing business.
That said…
I know some of the top bloggers like Pat Flynn who make around $75,000 to $80,000 per month from one of his affiliate marketing blogs.
According to Technorati state of the blogosphere "The mean for bloggers is revenue is $6,000 with $75,000+ in revenue for those with 10,000 or more unique visitors per month".
Do I Need A Lot Of Readers In Order To Make Money With Affiliate Marketing As A Blogger?
You don't need to have millions of visitors to your blog to make money with affiliate marketing. You can make a healthy income online in many cases regardless of the number of visitors you receive to your blog.
You can have 100k visitors a day to your blog and earn nothing or a little money.
The quality of your traffic is what makes the difference…
For instance, if you get 100 – 500 very quality traffic to your website, it can bring more sales than a site with millions of visitors who are only freebie seekers.
However… 
Traffic is something you want to be focusing on more apart from content.
There are many different ways you can increase the number of visitors to your affiliate blog and earn more money blogging.
Below are some tips to increase your blog traffic:
Produce Quality Content – The content on your blog should be helpful and try to be genuine with your content.
Create YouTube Video – Create a brief video content around your blog post and share it on YouTube and in the description box below the video you can redirect your viewers to go read the full content on your blog.
Pinterest – Create a cool image on Pinterest and link your blog article to it. I recommend you post regularly on Pinterest and post long image pins only.
I have another post where I share with you how to drive traffic to your website. You can check it out here.
How Fast Can You Make Money With Affiliate Marketing Blogging?
Though blogging is a lucrative way to make money online from your passion. However, it does take a very long time to progress to a point where you might be earning money from it.
It can take you a solid 1 to 3 years or more before you can really start earning significant income from affiliate marketing on your blog.
Why?
This is simply because…
There are tons of affiliate marketers entering the blogging space and if you're running affiliate marketing through a blog today.
Well, to be honest with you…
You're going to face a lot of competition and if you don't take time, you're going to struggle to make that blog successful.
So…
For me, if you ask for my advice, I recommend you start both 'Blog and YouTube'.
Why?
Well, the thing is 'YouTube has much less competition for YouTubers than what Google has for bloggers'.
And also video content nowadays is converting really well than text content. 
And in my opinion, I think if you're not getting on camera, you're lacking behind.
However…
If you don't want to show yourself on camera but you're still passionate about blogging.
Then… 
I suggest you take a good amount of time to learn all that you can about it by investing in quality training.
And also…
Find people who are already successful with blogging and learn as much as you can from them.
With that being said…
There are some factors in blogging that will determine how long it will take you to make money with affiliate marketing as a blogger.
Factors such as: 
Your Niche (topic)
Your Products
Your Content Quality
Your Marketing Strategy
Transparent
Your Focus
Your Passion
Work Ethic
Concentration On A Long-Term Perspective
How Long You Give It A Try Before You Decide To Quit
Let's take a look at each of these, so you can know how important each of them is for your success as a blogger.
8 Factors That Will Determine If You'll Have A Successful Blog With Affiliate Marketing Or Not
When you're new to blogging, there are some things you need to consider in order to run a profitable blogging business.
Below I share A Few Of Them With You:
1. Your Niche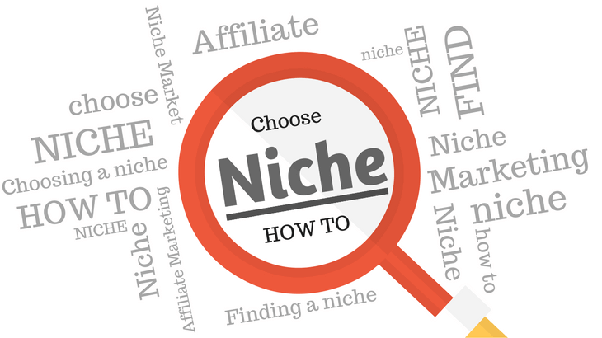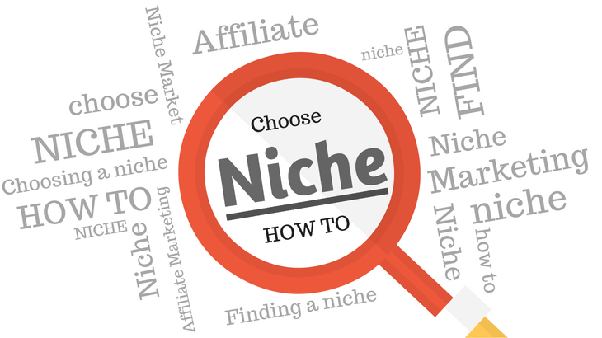 The topic you chose to blog about plays a huge role in your success. For example, if you choose to blog about a topic like 'Health & Fitness'.
Well, chances are that it will take you a very long time to make money from your blog.
Blogging has become more competitive and saturated with certain niches.
So…
I would recommend you choose your niche wisely. 
Don't pick something simply because you see other people making tons of money from it.
That said…
If you find a good niche with less competition.
And has a high demand for a product and you're passionate about it and work hard. 
You can make a ton of affiliate sales if you approach it the right way.
2. Your Products
The affiliate product you're promoting on your blog plays a huge role in whether you make a sale or not.
If you promote a fake product just for the purpose of making a commission. 
Well, chances are that you're not going to last.
You need to find a product that's of good quality, that's related to your niche, and that will help solve your readers' problems.
If not, you're going to really struggle hard.
For example, if you have a blog about making money online, you could have links to a website like: 
ClickBank
Cj Affiliate
JvZoo.. etc
These networks have some really cool products in the make-money-online niche.
But…
If you had links to things like cameras, books, computers on Amazon, or something that's not related to the content on your blog…
Then chances are your readers won't take you seriously, they won't be interested in your affiliate link.
You're just wasting your time.
3. Your Content
Online content is said to be 'king', you don't get to become that successful blogger without first doing the work. 
And online that work is content creation.
Your chances of making money with affiliate marketing on your blog will determine how valuable or quality your content is.
If Google recognizes your content as good…
Guess what? 
They'll reward you accordingly by sending TARGETED traffic to your blog.
Which over time might result in a sale.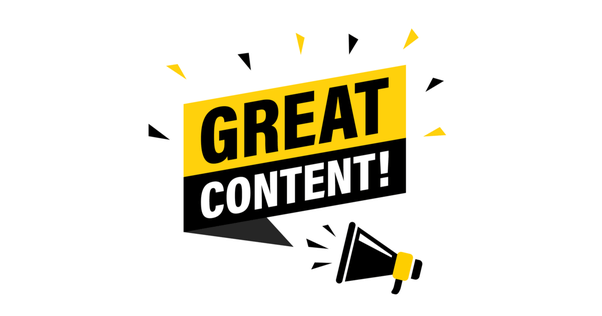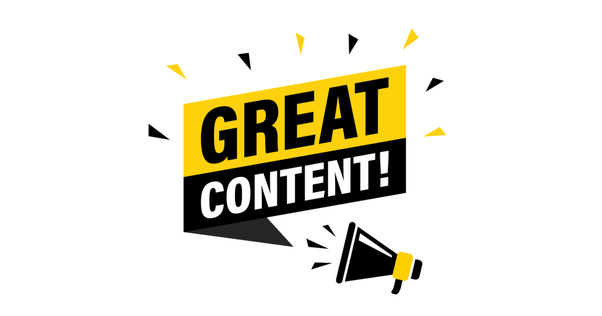 4. Your Marketing Strategy
Blogging is a slow method of building up content over a long period of time.
So, don't just rely on Google to send traffic to your content by ranking it on the research result.
The main key to making money with a blog is to drive people to click on your affiliates' links. 
So… 
I want you to turn that marketing engine.
By leveraging the power of social media marketing. 
You should focus on sites such as Pinterest, Facebook, Twitter, Instagram, LinkedIn, etc so you can attract visitors to your blog. 
And forums like Reddit, Quora, etc.
The strategy you can use here is to find groups related to your niche and start engaging with your target audience by providing valuable content for them for free.
And then over time you can start sending them over to your blog to read more.
5. Your Transparency
In affiliate marketing, transparency means being upfront and honest with your readers about an affiliate link in your post. 
And the nature of your affiliate business and the way you operate it.
The vast majority of people who visit your blog or website don't know that a link from your blog post is an affiliate link from which you earn a commission from. 
Now… 
If you want to succeed with affiliate marketing as a blogger.
You need to inform your readers of this with a clear disclaimer at the beginning, or the bottom of your post.
Stating clearing that, you'll earn a referral commission for a link in your blog.
Guess what? It'll make people start to TRUST you.
And some of your readers will just want to purchase from you just because you're honest.
Don't try to trick your readers with affiliate links, they're smarter than you may think.
6. Focused
As a blogger, you're going to meet millions of opportunities and shining object syndrome coming your way. 
But you need to focus or stick with one method until success before moving to another one.
The mistake I see most bloggers make is that they try to promote multiple affiliate products all at once on their blog.
And doing this, they end up not making money with none of them which results in most of them failing with their business.
So… 
If you want to see success with your blog, you need to focus on only one product and promote that one, till you are making enough money with it before deciding to go for another one.
Don't focus on so many things all at once, at least not with blogging.
7. Your Passion
It's often said that without passion a reasonable person will quit… As I stated early on, blogging takes time to progress.
And this is where passion comes into play, if you are NOT passionate about what you are doing, you're not going to go far.
Why?
Well, the thing is, if you're not passionate about what you're doing – you're likely to quit along the way when the going gets tough or probably when you are in for a year and you are not making any money yet. 
And if that happens, guess what? You'll quit.
And this is what I see most entrepreneurs do when running a blogging business with affiliate marketing… 
They give up before they see success.
Are you like those who quit on their dream?
That being said…
 I recommend you have a passion for whatever you are doing and never give up.
8. Work Ethic
Most of your success is going to come from the amount of time, effort, and work you put into growing your blog.
Success only comes through commitment, dedication, and persistence.
So… 
Stay focused, work hard, and be patient.
Tips To Make Your Blog Successful With Affiliate Marketing
As a blogger, there are some tips and strategies you need to have at your figure tip in order to know what to do and what not to do with your affiliate marketing blog.
Here Are The Tips And Strategies:
Forget About The Money For Now
A lot of people jump into blogging simply because they see other bloggers showing their income reports on their blogs and YouTube channels.
I mean…
How much they have earned with their blog and how they have quit their 9 to 5 jobs and are traveling around the world.
Things like this, inspire a lot of people, "I'm included" and they also decide to start a blog.
Without really knowing what it takes to make money blogging.
And guess what? 
After a few months of blogging and if they didn't make any money with the blog they give up and say this is a scam.
Now… 
Whatever your reason for starting a blog just forget about the money aspect and just focus on helping people with your blog.
I mean…
Focus on creating valuable content that solves a specific problem that people are having challenges with.
In the world of Zig Ziglar…
You Will Get All You Want In Life If You Help Enough People Get What They Want. Click To Tweet
Oh yes, that statement is true…
Just forget about making money for now, just focus on helping other people.
And once you start producing valuable, genuine, and high-quality content on your blog that people are searching for to consume.
Overtime… 
you'll start to attract a high volume of traffic to your blog.
And this is where the money-making process starts. 
Here you can monetize your blog either through affiliate marketing or any monetization strategy you might want to go for. 
Do Not Use A FREE Blogging Platform 
Using free platforms like Wix, Squarespace Weebly, Blogger, etc for running your blogging business, you're only hurting yourself and your business.
Why?
Well, the problem with using these free platforms is that you don't own them and your blog can get shut down at any time.
If you want to have a successful blog, then I recommend you choose a self-hosted platform like WordPress to create your blog and Bluehost for hosting. 
Why WordPress and Bluehost? Great question!
I will start with WordPress:
WordPress is a free platform and it gives you full and complete control of your BLOG. 
You own and control all your blog files and data. 
And You're not tied to any web hosting company and most importantly can move your blog to any hosting company of your choice.
WordPress comes with beautiful already made themes to enhance your blog and plugins to make your website look professional.
WordPress now powers over 30% of the world's websites… 
Every big company you can think of around the world has its website built on WordPress.
Why should you choose Bluehost…? 
Bluehost is one of the most popular and trusted hosting companies in the hosting industry and one of the fastest web hosts out there. 
Even WordPress recommends Bluehost on their platform. 
With Bluehost with just a click of a button, you can get your blog website up and running. 
Bluehost had amazing features such as:
It's user friendly for beginners 
Has reliable servers
Strong security
Amazing cPanel interface features
Low price for anybody to afford, etc
You Can Get Started With Your Blog HERE With Bluehost Under 30 Minutes.
(I'm an affiliate to Bluehost meaning I'll receive a small commission if you decide to go through my link, which is no additional cost to you but help me to focus on delivering more content for you and others) Thanks For Support!
Don't Use Multiple Social Media
A lot of bloggers, especially beginners, try to do everything all at once by signing up for multiple social media accounts.
Well, first of all, you'll overwhelm yourself and secondly, you might not be able to take massive action on any of them which might delay your growth. 
That said…
You should focus on only one thing for the long run and if you have gotten enough attraction and have mastered that platform.
Then you can move to another platform in that order
Create Long Form Content 
Focus on writing a long-form post. A good blog post should aim at 1,500 to 2,500 words and more and then be well-formatted for an audience to consume. 
Though long posts don't really matter as such.
But most of the time long-form content GENERALLY will rank better in search engines (Google) result pages than short-form content, which provides little to no value to users.
That being said… 
You can't create long-form content that is poorly written, has no value, and expects to rank in the top position of Google.
It doesn't work like that.
Instead, you need to ensure that you create content that's not only long but:
Helpful to a user
High quality
Provides enough value
In-depth
Having the above mentioned in your content will drastically increase your chances of ranking your post in top positions in the SEARCH.
Here Are Some Type Posts To Write To Get Traffic…
Focus on writing "How To Post" 
Find out where your target audience hangs out.
Engage with your audience through communication
Find out their problems and challenges
Create content that solves their problem and challenges
Use Plugins For Your Blog
There are tons of free plugins out there that you can use to enhance a certain part of your blog.
AddToAny Share Buttons – This plugin makes it easy to add social sharing buttons on your blog so visitors can share your blog with other people.
Yoast SEO – SEO is extremely important for your blog's success, this plugin helps improve the SEO score of your blog.
WP Super Cache – This plugin helps make your blog load faster.
WP Smush – This plugin helps you automatically compress images so that your site can load faster for visitors.
Contact Form 7 – This plugin allows you to embed contact forms on your blog so visitors can comment or contact you.
Have A Personal BACKUP Of Your Blog
Backing up your blog is very important, along your blogging journey you might make some mistakes, which may cost the loss of all your work. 
So, it's very important to have a regular backup of your blog.
Though some of the hosting companies like Bluehost will have your blog backup. 
But that alone is not enough, I recommend you have your own personal backup apart from your host.
Here Are 2 Free Backup Plugins to use:
Have A Plan  Of Action Ahead
It's important you have a daily method of operation (DMO), you can't be working on your blog randomly.
Having a plan and taking action on it on a daily basis, is going to help you reach your goal faster. 
As the saying goes…. if you fail to plan you are planning to fail.
You need to have a plan of action each day.
Important -DO NOT SALES PITCH. 
Don't be in a hurry to sell to your audience, you can easily lose an audience for doing that. 
So…
Allow them to read your content, and be satisfied with why they came to your blog.
There is a time to sell to your audience, but first, you need to build trust and relationships with them through your content, and emails. 
Here Is Some Best Practice To Build Trust With Your Audience:
Be straightforward and get to the point
No fake business, just focus on providing value
Have your audience in mind
Keep your blog simple
Connect To Other Bloggers
Connecting and building a relationship with other bloggers in your niche can be of good help.
It makes the success of your blog much easier.
As they can share your blog with their audience and link back to your post, which will drive a lot of traffic back to your blog.
And as that happens…
Don't you also forget to do the same for them, by sharing and linking back to their post.
It really works well in both ways.
CONCLUSION!
There you have it on is affiliate marketing still profitable for bloggers? There are tons of bloggers making a decent income with affiliate marketing with their blogs. 
And there are tons of them too, who are not making anything at all.
However… 
There are many ways to earn with blogging, but as always, traffic is the key.
That said…
If you enjoy writing by all means start a blog. If not, there are video platforms like YouTube that you can use to grow your affiliate business.
The key here is to never give up, stay with it, and learn as you go. 
You'll soon find what will work for you and what won't.
The reality in affiliate marketing is that it's like any kind of business out there. If you treat it like a business you'll get a business reward.