So, you may be wondering "Can you do affiliate marketing without a website or blog"? Or how to start affiliate marketing without using a website? Well, you're not alone, I've run a few research to help you with that.
But first and foremost, I think having a blog or website is definitely the best and most professional way to do affiliate marketing. But, because blogging takes time to grow that's why sometimes it's perfectly okay to do affiliate marketing on social media platforms.
Can You Do Affiliate Marketing Without A Website Or Blog?
To put it simply – yes, you can definitely do or become an affiliate marketer without having a blog or a website. There are a ton of marketers who are making a significant income from affiliate marketing and don't have a website or blog of their own.
Having a blog or a website is not an actual requirement for starting Affiliate Marketing.
The website or blog is just an extra advantage to Affiliate marketers because, with a website or blog, you own it.
And you can easily promote your affiliate links on your website without any restrictions.
But aside from that, it is absolutely normal and possible to do affiliate marketing without owning a website or blog.
But understand this…
Promoting affiliate products without a website – I mean, using social media platforms to promote your affiliate offer, takes a good amount of time and work to get results.
Unless you're using paid marketing which I'd not recommend you do if you're just starting out.
However, by using paid marketing method, you'll get fast results.
But not when you're just starting out and one thing, with paid Ads is that, success is also not always guaranteed.
That said…
One of the most powerful platforms for promoting affiliate marketing without the need for a website or blog is YouTube.
But, if you ask for my opinion, I'd prefer you leverage both YouTube and blog for your affiliate marketing promotion.
Leveraging these two platforms can be a huge advantage to your business and revenue.
Now, before we go any further, let's take a look at what affiliate marketing actually is and how it works.
RELATED ARTICLES:
So, Affiliate Marketing: What Is It Then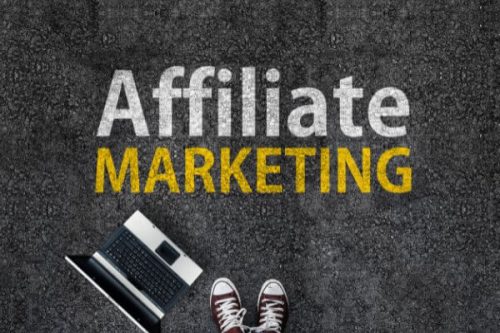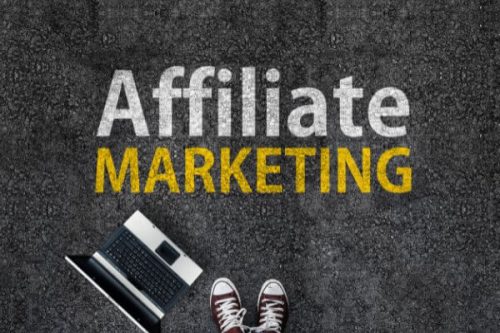 Affiliate marketing is a great way to make money online. It's one of the best and most popular ways many online business owners make money from their business. 
That said…
Affiliate marketing It's a practice whereby a company or online retailer pays you (the affiliate) a commission (percentage of the sale) for helping them sell their product or service through your blog, website, or any social media platform.
In my opinion, I believe affiliate marketing beat all the forms of making money online simply because you don't have to deal with the following:
You don't need to create your own product or service.
You're your own boss.
It cost little or no startup fee.
You can do it from anywhere.
You can make passive income from it.
How does affiliate marketing work?
The whole concept of affiliate marketing is easy. You sign up with an affiliate program you like. You'll then be given a unique affiliate link that you can place on your website or social media.
What's the affiliate link used for?
"The affiliate link is what you'll use to promote the company's product. This link is also used by the company to track, and record any traffic you send to their product or service page so that you don't lose your commission".
Once your visitors or audience click on your affiliate link and purchase the product or service. 
You're then compensated (you get paid a commission) by the company or the product creator for your sale.
But what do I mean by commission? Well, an affiliate commission is simply the percentage you get paid for promoting a product when some buy it through you.
Most of the time, the commission rate of the product price falls between 5% – 75%.
IMPORTANT: To get the most out of your affiliate marketing make sure the product you pick is relevant to your niche, your website's content, and your audience as well.
Now The Whole Process Of Affiliate Marketing Involves Four Parties:
The Merchant: This is the company or an individual that creates the product or the service.
Affiliate Networks: These are companies that act as an intermediate between a merchant and an affiliate. They help affiliates to find products created by merchants.
The Affiliate (you): In some cases, the affiliate is sometimes called a publisher or advertiser. An affiliate is an individual or a group of people or a company that promotes a product created by a merchant for the purpose of earning commission (money).
The Consumers: This is the party that makes the whole process possible.
PS: To learn more about affiliate marketing. I have another post where I go more into detail on what affiliate marketing is and how it works. Click here to check it out!
Can I Succeed In Affiliate Marketing Without Using A Website Or Blog
Yes, you definitely can. When I first started out in affiliate marketing, I did not start with a blog or website.
I was using free platforms like social media sites and forums, however, I was able to make a decent income from my affiliate business, so it possible.
That said… To achieve success with affiliate marketing without the use of a website or blog, you need to choose a platform that you think your ideal audience spends most of their time on.
Then, you need to engage with them by producing compelling content that helps solve a particular problem they're having a challenge with.
Then, within the content, you want to offer them something of value for free in exchange for their email addresses.
Why? Well, so that you can build an email list.
Now, as they are on your list, you want to follow up with them with helpful email content on a daily basis.
Why? So you could the Know, Like, and Trust factor with them.
And over time, as they begin to know, like, and trust you, you can then start to promote your affiliate offer to them using email marketing.
How Long To Make Money With Affiliate Marketing Without A Website/Blog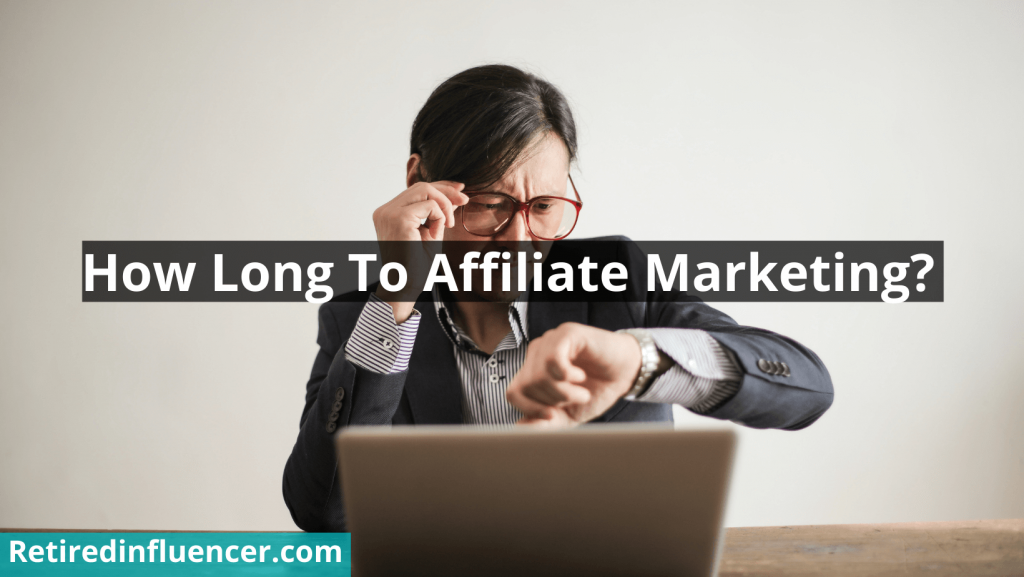 First and foremost, affiliate marketing is not a quick way of making money online. It takes a good amount of time to earn your first money from affiliate marketing.
That said…
How long it takes to make your first affiliate commission without a website or blog depends on a number of things.
Such as your knowledge about affiliate marketing, your marketing strategies, and tactics, and the effort you put into promoting your affiliate product.
And how many followers you have on social media, and how well they engage with your content, etc.
That said…If you're just starting out with no social media following, it could take you quite some time to see results.
Remember…You can't just expect to earn money from the first day of starting affiliate marketing.
Now, let's take a look at some of the best ways you can make money from affiliate marketing without using a blog.
3 Best Ways To Do Affiliate Marketing Without A Website
YouTube – In my opinion, YouTube is by far one of the best ways you can "do affiliate marketing without a blog or website". Nowadays the demand for video content is very high. If you're not doing video yet you're lacking behind, you better get started.
Social Media – Social media platforms like Facebook, Instagram, and Pinterest are super-hot right now for promoting affiliate offers. You can build a following on these platforms and share valuable content to build trust with your audience and in the backend, you can promote your product to them.
Paid Marketing – This strategy costs money but it's worth it once you do things right. Basically, with this strategy, you just pay for ads using PPC networks such as Google AdWords, Facebook ads, and YouTube ads to send traffic directly to your affiliate link or landing page.
How To Make Money Online With Affiliate Marketing Without A Website Or Blog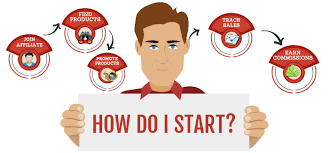 Step 1. Pick A Niche
Step 2. Pick Your Affiliate Product
Step 3. Choose A Social Media Platform
Step 4. Build A Following
Step 5. Build An Email List
Step 6. Sell To Your List
Well, everything starts by first picking a niche. A niche is a topic you're interested in or passionate about or want to learn about.
The top three niches that you can make a lot of money from are called evergreen niches and these are Health, Wealth, and Relationship.
These are all highly populated niches but you need to choose one of them and stick to it till you are successful with it before going for another one.
Next, you want to pick your product. Two good places to find affiliate products for free are Clickbank.com and ShareAsale.com.
Once you pick a niche and offer, you need to decide what traffic source you want to use.
There are a ton of affiliate traffic sources out there but you want to start out using one traffic source and stick with it for a while before moving to another.
Now, since you're looking for ways to make money with affiliate marketing without a website, then you're looking for free or paid traffic.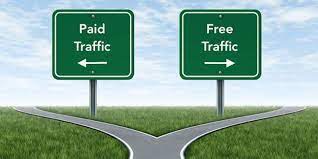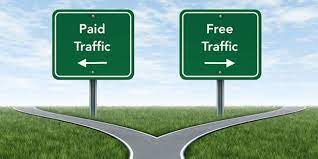 Free Traffic:
Free traffic is a traffic source in any social media platform you can think of, such as:
Facebook
Pinterest
YouTube
Tumblr
Twitter
Instagram
The above-mention are just a few of the free traffic sources out there.
With that being said, there are two different kinds of free traffic.
Search and Social Traffic.
Social Traffic: Social free traffic is stuff like Facebook, Instagram, and Twitter because people are using these social media platforms just for fun and games and all other stuff. There's a downside and an upside to this.
The upside is that you can easily build a following and build trust using social media platforms.
The downside is that people are not actively looking for something you might be promoting or selling.
Make Use of the Social Media
Almost everyone on the planet is on social media and these sites have active members 24 hours every day, 7 days a week.
Posting your link on popular social media sites like Facebook, Instagram and Twitter is a great way of driving traffic to your affiliate link for free and especially when you post inactive Facebook groups or use popular hashtags related to what you are promoting.
But posting an affiliate link on these social media sites needs to be done right, otherwise, they will block your account.
However, to avoid being blocked, you can use a site like bitly.com to shorten your affiliate link before posting it on those platforms.


Search Traffic:
Search social media platforms are places where people are actively looking for an answer to a specific question.
Something like Youtube and Pinterest, where you have access to numerous videos and Pins about any subject you could possibly think of.
The upside of using search social media is that people are more interested in your offer if it solves a problem and challenges they are facing or answers specific questions they have.
That said, does the description of search social media sound familiar to you?
It should be because Quora., Reddit, and answerthepublic.com are search platforms. This leads us back to the stuff I layout at the beginning.
Paid Traffic:
Paid traffic is just as it sounds, you pay to get traffic to the product you are promoting. However, if you decide to use paid traffic then I would highly recommend you make a landing page or some kind of sales funnel to capture visitors' email addresses first.
Why?
Well, because people rarely buy something when they first see it. I don't know how true this is, but it has been said that people get to look at something seven times before thinking of buying it.
Even if it's something that has little to no downside, people rarely buy it.
Also… When running paid advertisements, you're not allowed to directly promote your affiliate links.
So, the best strategy is to first offer something of value away for free to get the visitor into your email list.
And then you can promote your offer to them through email marketing.
Now, capturing visitors' email addresses gives you a chance to build TRUST and relationships with people via email.
This allows you to do repeated sales with the same person repeatedly.
IMPORTANT: If you know you'll get a return on your investment on paid traffic then you should go for it.
However, I'll not suggest to anyone who is just starting fresh as a beginner to do paid traffic, but if you are good at it and have the money to invest in it then go for it.
Let's look at the two types of paid traffic.
Social Ads:
Social ads are ads posted on social media platforms like Facebook, Twitter, Instagram YouTube, and Pinterest. It's those things that appear in your feed when you're scrolling down to find your friend's newest meme or post.
An advanced way to use ads to promote affiliate offers is to include a pixel inside your ads.
What's a pixel? Well, have you ever scrolled down your feed, kind of angry seeing the same product you see at a visit to a previous website? That's "exactly" what we call pixel.
When you visit a certain website, a cookie is installed in your browser. This cookie keeps track of your online activities as it follows you throughout the web. 
If you visit a website that sells, I don't know, let's say shoes you may later see that same shoe from the same or similar store in your feed or when you visit a different website.
This method is called retargeting. Doing this is a very cool way to get more traffic and sale to your product.
9 Best Ways To Promote Your Affiliate Link Without A Blog Or Website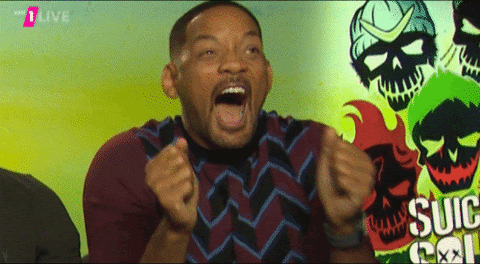 If you don't want to go through the headache and the hassle of registering a domain, paying for self-hosting, installing WordPress, and choosing a theme that comes along with starting your own affiliate marketing website.
Don't worry I've got you covered. Below I share with you some of the best platforms to promote your affiliate link without a website:
Comment On Niche Related Blogs
Become A Niche Influencer And Leverage The Power Of An Influencer Marketing
Join Forums And Participate In Discussions
Utilize Email marketing
SlideShare
LinkedIn
YouTube Channel
Online Communities
Facebook
#1. Comment On Niche Related Blogs
Find popular blogs relevant or related to the niche you're in and drop interesting and helpful comments with links to your affiliate product.
#2. Become A Niche Influencer And Leverage The Power Of An Influencer Marketing
Influencers have more authentic relationships with their followers. They can effectively get their audience to trust a brand and convince them to use a product or service.
Influencers may not send you huge amounts of traffic compared to coupon sites. But the audience you'll receive will be a very good target audience and are more likely to be interested in your affiliate product.
#3. Join Forums And Participate In Discussions
This is where you meet tons of curious buyers and interested people asking questions and dropping comments.
You help them with their problem by answering their questions then you can send them to your affiliate offers.
 #4. Utilize Email marketing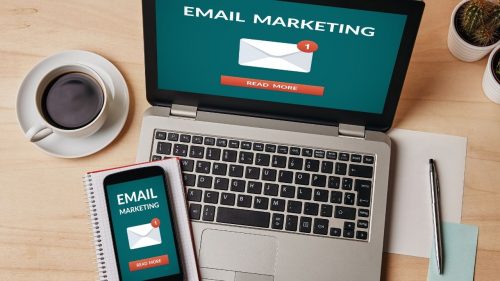 Email marketing involves sending emails to prospects and customers. It is a very effective and powerful method of marketing that can help generate leads to your affiliate offers and increase your sales and income.
But it takes a lot of time and sacrifice to build an email list but once that's done, the sky's the limit. 
Remember the money is on the list and if you are not building your email list now, you are leaving money on the table.
#5. SlideShare
SlideShare is the biggest community for sharing different kinds of presentations. It can be a perfect place to promote your affiliate offers.
Sign up to SlideShare then produce valuable content that will cover topics relevant to your affiliate products and upload them to the service.
Don't forget to include your affiliate link within the content.
#6. LinkedIn
LinkedIn is a great platform for affiliate marketing, it allows you to publish articles without having your website.
You can simply post content with affiliate links on your LinkedIn profile and reach a ton of potential customers who may be interested in your offer.
#7. YouTube Channel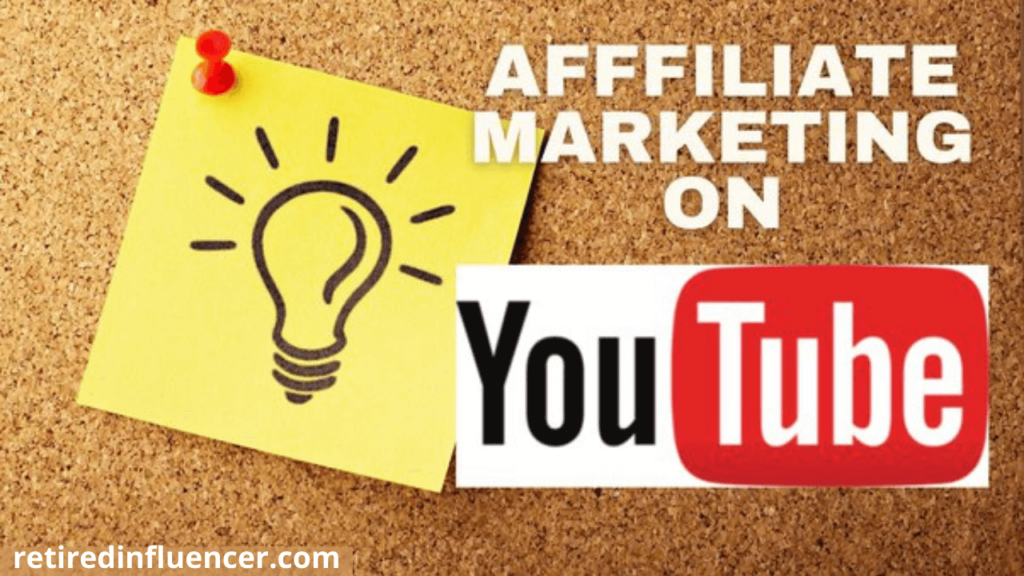 YouTube is a powerful platform if you leverage it well, you can drastically increase your affiliate sales. You don't need to have a website or a blog to own a YouTube channel.
With YouTube, you can easily share your affiliate links in your video description field.
IMPORTANT: On YouTube, the more valuable content you provide, the more your channel will grow and the more time visitors will spend on your channel.
So, you need to put in some effort to provide valuable content.
#8. Online Communities
Becoming an active user of different kinds of forums can help you in promoting your affiliate offers as well. Join groups relevant to your niche and provide useful answers to questions being asked there.
Then you can point them to your affiliate links.
#9. Facebook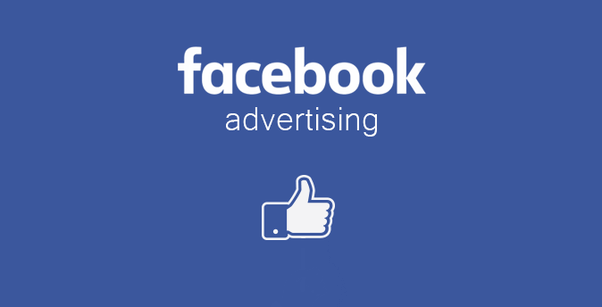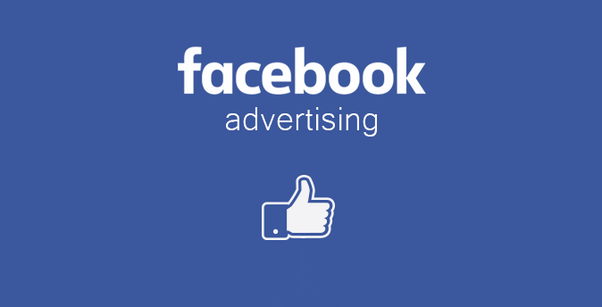 There are a ton of different ways you can do affiliate marketing on Facebook if you don't own a blog or website.
You can create a Facebook business page and get people to like your page then as you have a good number of people following your page.
You can start creating content with your affiliate link in it and share it with them.
OVERVIEW
Above are some of the best places you can start promoting your affiliate product without a website.
I'll suggest you first focus on the NEEDS of your audience by providing helpful information that helps solve problems and pain they're facing in their life or business.
The strategy behind this is to first build TRUST and relationships with them. And if you can build that trust with them, you can easily sell anything to them.
Can I Really Make Good Money As An Affiliate Marketer Without A Website?
"Yes, you can. Though making money off affiliate marketing is not as easy as a lot of people claim it to be, but that doesn't mean it's impossible.
It's absolutely possible to make a decent income from affiliate marketing with a website but it going to require a lot of hard work, effort, time, knowledge, and skillset in the beginning in order to make that possible".
Affiliate marketing has been sold as a quick and easy way to make money online and you don't have to do anything and you'll still earn money.
And a lot of people have bought into that lie.
Well, to be honest with you, there's a better way to sell someone's products and earn a commission.
You Can Make Money From Affiliate Marketing If You Follow The Right Step.
Here Are Three (3) Things To Watchout For To Ensure Your Success In Affiliate Marketing:
You can not make money from any affiliate program. Choose Wisely.
You have to be in your niche to earn money. Affiliate programs only provide you with money only when they get a sale from you. So, you have to choose the right affiliate program to promote that best suits your audience and can add value to their lives. By doing so, you'll be able to create the Know, Like, and Trust Factor with them over time.
Minimum payout affects
If the affiliate program provides a minimum payout option, you'll have to reconsider the proposal. Many times, when the ticket size is less the minimum payout can affect you as there might be a credit expiry limit and you won't make it to the limit and end up losing everything and as well as waste your time, so you won't earn money.
While choosing, look for the chances of the product being bought
There might be a possibility that the product is more costly compared to the competitors so you might face a problem while selling it.
Also, people don't buy trash. The product that you have chosen should work fine and very well, in that case, you are more likely to sell it fast and make money.
How Much Money Can You Earn With Affiliate Marketing Without A Website
"How much can you earn in affiliate marketing cannot be predictable because it's not a fixed payment system, you only earn as much as you work, the more products you sell, the more commissions you get, and the more traffic and click you get to your offer the chances of you making a sale".
That said…
An affiliate can earn as much as $60,000 dollars or more in a month and as little as nothing. 
However, it all depends on how much effort and time you put into your business. Let's look at some of the things you can do to increase your earnings in affiliate marketing
8 Tips To Scale Your Affiliate Income Without Without A Website Or Blog
I'm happy you've somehow had some success in your affiliate business and you're looking for how you can increase your affiliate income right?
Below I share with you some of the things you can do to increase your earnings in affiliate marketing.
1. Update Your Skillset
In affiliate marketing, some basic skills are required and it is very important for your success if you must become a top affiliate. You need basic skills like:
Social Media Marketing Skills
Content Writing
Email Marketing
Graphic Design
Creative Mind Or idea
2. Choose Only One Attractive Product
It would be a definite and huge mistake to promote everything by joining multiple affiliate programs.
Why?
The reason is that you can't focus on each of them deeply and you won't get any results with none of them.
Now, instead of promoting everything, just focus mainly on one product that's related to your niche, unique, and profitable.
TAKE NOTE: It is important you need to understand what the market needs and challenges are and place your products accordingly.
3. Use Several Traffic Sources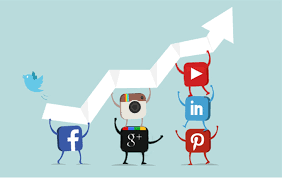 Your chance of making money online increases together with the more traffic you send to your product sales page.
You want to focus on at least two traffic sources.
It is not wrong to run ads on just your own site, but it has some missing points.
The best example belongs to Google Adwords. By making an ad in your Adwords account, your sales page gets targeted traffic from various channels.
4. Attract Targeted Traffic
The key component of making money online is to push targeted traffic to click your affiliate link.
So, you want to focus on attracting targeted visitors to your offer. There are three ways to get targeted traffic to your product and that's, paid advertising, content marketing, and email marketing.
To get better results, you want to combine paid advertising with content marketing.
You can you services like Google AdWords for paid advertising and for free advertising, you can use websites like YouTube or Pinterest.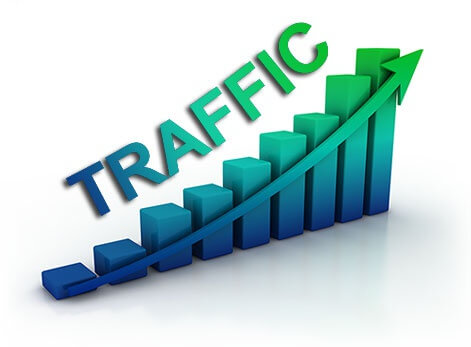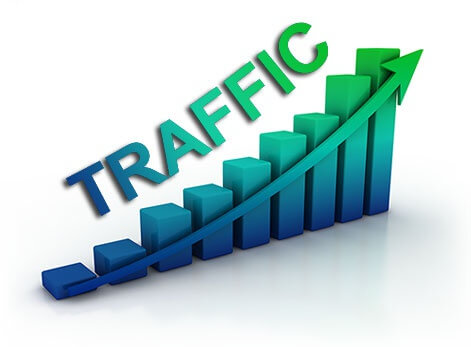 5. Test, Measure, and Track
Testing products and measuring the performance of the product will help you understand what works and what doesn't.
According to your tracking results, you change or keep your actions.
For example, if your banner ads are not gaining you much. Based on the data, you can place them in different areas and compare and contrast all results and see what works.
6. Research Product Demand
If you have really decent traffic flowing in, view all your traffic and sales charts to explore your customers' behaviors and choices.
If not, spend time to find out how the product you're thinking of promoting will add value to their lives and also if it's something they'll be interested in and more likely to purchase it.
That said…
You don't want to promote any product that you don't believe in or have not used before. In fact, don't promote any product for the sake of making money.
7. Follow New Marketing Methods and Techniques
To be successful in a competitive niche like affiliate marketing, try to be updated on the latest techniques and tricks, and methods.
Getting out of date results in falling behind, however, staying up to date and utilizing new marketing strategies, techniques and tricks can dramatically grow your income.
8. Select The Right Advertiser
The quality, well organize and service of your website are as important as the advertiser's website.
If your visitors become unhappy and dissatisfied after purchasing the product you recommend, they'll never trust your recommend nation again
And if it happens like that it can really hurt your credibility and your business.
So, you want to choose the right advertiser that offers a good product and customer service before trying to work with them.
9. Use Tools
You need to make your campaign efficient and attractive. There are many helpful tools you can leverage to conduct market research, competitor research, and track, and convert your ad campaigns.
10. Patient And Commit To Learning
There are many affiliate marketing networks out there. So, you need to be patient in selecting them. Don't ever be in a hast to pick an affiliate product.
Produce relevant, helpful, and high-quality content on your YouTube channel to get high-ranking positions on search engines and raise awareness in your industry.
Attend affiliate marketing events, seminars, or webinars, and join a discussion forum or online communities to meet new people, invest in courses, and so on…
All of these make a great contribution to developing you. If you are patient enough you will make a very good amount of money from your affiliate marketing.
Related Questions!
Can I Do Affiliate Marketing Without A Blog?
Yes, you can. It is not compulsory to do affiliate marketing with a blog, there are a ton of social media platforms out there that you can use for affiliate marketing promotion without using a  blog. However, every marketer has his own marketing strategy. What works for one person may not work for another person.
Can I Do Affiliate Marketing Without A Website?
There are many affiliate platforms where you can promote affiliate products directly without a website. You can use platforms like YouTube, Facebook, and Pinterest to directly promote affiliate products and still earn a decent income.
Do I Need A Blog Or Website For Affiliate Marketing?
Well, the answer to that is no. Though blogs or websites are professional ways of doing affiliate marketing, you don't necessarily need them in order to start. There are a number of ways through which you can drive a ton of traffic to your affiliate links and get affiliate sales.
Among them, one of the best methods is to create a YouTube channel. YouTube is an amazing platform and there are a handful of marketers that are earning millions of dollars in affiliate commission with this method
Can Affiliate Marketing Be Done Without A Website?
It is not a requirement for you to own a website before you can promote affiliate products. You can advertise your product on social media or forums but using these methods, it has to be done right otherwise you can get your account flagged. Why? Well, because you don't own it but with a website you own and you can do anything with it.
Can You Do Affiliate Marketing Anonymously?
Yes, you can do affiliate marketing anonymously or without showing your identity. Most of the top affiliate marketers do affiliate marketing anonymously.
Below are some of the best ways to do affiliate marketing anonymously:
1. Create a niche site without showing your personal details (hire ghostwriters).
2. Create a brand instead of personal information.
3. Promote your affiliate offers with niche-based blogs.
4. Create a youtube channel, and use a voice recorder without showing your face on camera.
5. Create niche-based social media pages.
6. Run paid ads with your blog or brand name.
How Do Affiliate Marketers Make Money Without A Website For Beginners?
Doing affiliate marketing without a website is absolutely possible but I found it works best if you have your own website. Having your own website, you can promote your affiliate links without any third-party restrictions.
That said below are some of the best to make money with affiliate marketing as an affiliate without a website:
1. Email Marketing
2. YouTube
3. Facebook Groups/Page, etc
4. Instagram
5. Twitter
6. Pinterest
7. SlideShare
8. Medium
9. eBooks
10. Forums
11. Classified Ads
12. Paid Advertisement
What Are The Best Affiliate Program That Required No Website?
There are a ton of affiliate programs that already come with a done-for-you solution and setups. One of the best programs to join if you don't have a personal website is Legendary Marketer.
Legendary marketer offer you all the necessary tools you need to run a successful affiliate business.
They even have a team that does most of the selling for you.  So, your goal is to just send people to them and they'll take it from there.
They also offer one-on-one coaches that work directly with you to make sure you're on the right path.
How Much Do Affiliate Links Pay?
The amount most affiliate links pay will depend on the product or service you are selling and the niche you are in. If you sell a digital product then you can expect to earn somewhere between 30-50% in commission and with a physical product such as books, spoons, bowls, etc, your income might be a little bit low.
That's It Folks!
In conclusion on, "Can you make money with affiliate marketing without a website or blog"? Yes you can. You do not necessarily need a blog or a website to make money through affiliate marketing.
You can produce content related to your niche and place your affiliate link to your content and then post that content on some of the best social media platforms out there.
But, make sure you provide value in your content.
Don't just focus on making money that you forget to add value to your ideal audience's life.
Making money online, especially with affiliate marketing without using a website is possible if you'd only take action.
ALSO READ!