Though you don't necessarily need a website or blog to do affiliate marketing. However, when you want to build a long-term sustainable business with affiliate marketing, having your own affiliate website is the best option.
Having a website for affiliate marketing is the best and most effective way to do affiliate marketing, especially if you want to reach a wider audience or potential customers and increase your affiliate sales without having to invest huge amounts of money into paid marketing.
Can You Do Affiliate Marketing With A Website?
To put it simply – yes, it's possible. Though there are many effective ways that you can do affiliate marketing without a website or blog and still be successful. However, having a website for your affiliate marketing business is the best way to totally go about this business model.
A website helps you build trust and relationships with your audience and also enables you to stand out from the competition.
Also… It helps you to be able to tell your audience about the product you're an affiliate for or promoting and why they should buy it and why through you.
In affiliate marketing, web traffic is very essential, and having a website helps you to attract qualified, targeted, and high-quality traffic to your affiliate offers…
Which over time can help you earn significant income from your affiliate business.
Especially if you're trying to make a living off affiliate marketing.
NB: If you want to make serious money with affiliate marketing, you need to build a website.
That said…
Before I share with you "how you can do affiliate marketing with a website", let's first look at what actually is affiliate marketing.
What Is Affiliate Marketing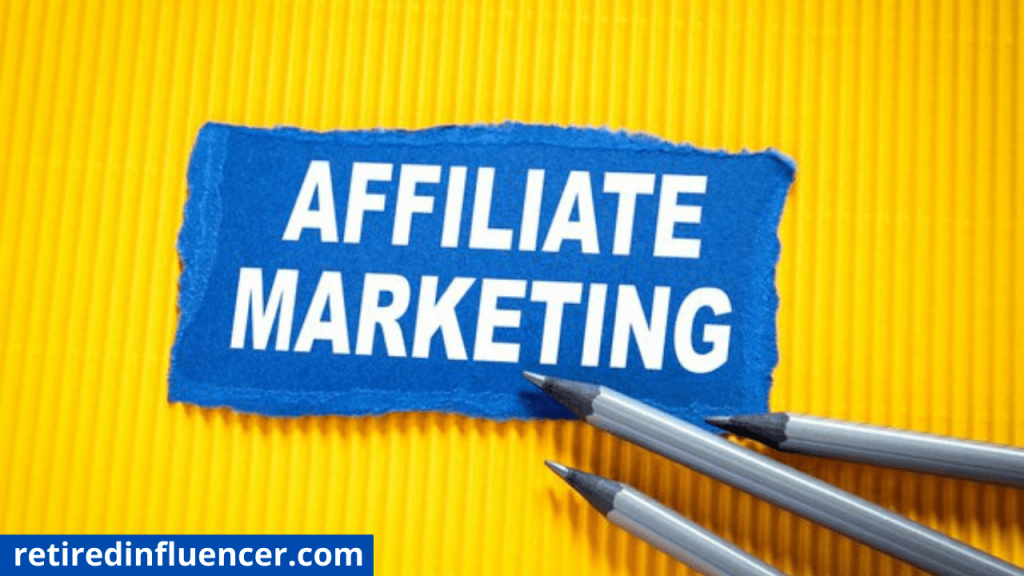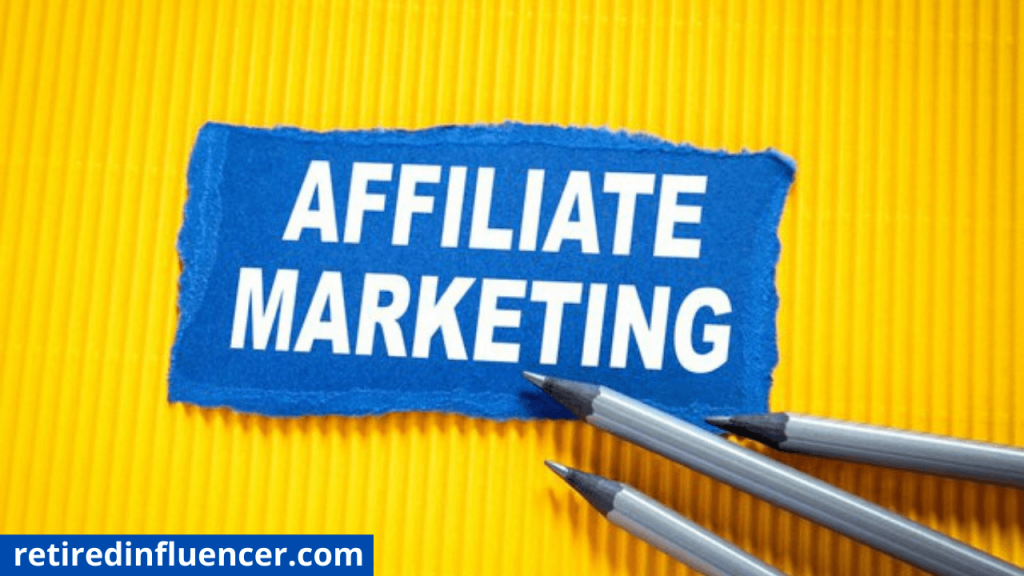 Upon running a little research, here is a great definition I found online:
Affiliate marketing is a type of performance-based marketing in which a business rewards one or more affiliates for each visitor or customer brought by the affiliate's own marketing efforts. Source.
My definition:
Affiliate marketing is a process or marketing method where you (the affiliate) promote or sell someone's product or service (either a company or an individual product) for a commission.
You simply search for a product you like, enjoy, or have used before then you join as an affiliate and promote that product on your website.
And earn a piece of commission for every sale you generate.
The beauty of affiliate marketing is that you don't have to create your own product or offer a service.
You simply find and promote another person's product and still earn a healthy income.
Is It Possible To Do Affiliate Marketing With A Free Website Or Blog
Absolutely! 
But the problem is that you don't own that platform and your account can be shut down anytime without your notice.
And when that happens, guess what? All your years of hard work are wasted.
The thing is… Most free website platforms hate affiliate links and as an affiliate marketer, you can get restricted when you're trying to promote your affiliate links in your article.
Therefore, I don't think there's any sense in using a free platform for affiliate marketing business.
If you want to build a real affiliate business for the long term, I'd not recommend you use a free platform.
Having your own domain and getting a self-hosted WordPress site works best.
Why Does Affiliate Marketing Require A Website
Wondering what is the importance of building a website for affiliate marketing?
If you want your business to be found on the internet through search or you want to attract high-quality traffic to your business, well, you probably need a website.
Most of the top affiliate marketers in the world have a website for their business.
This helps them to build credibility, reputation, and expertise in the eye of their targeted audience.
And generate maximum sales.
Here Is Some Benefit Of Having An Affiliate Marketing Website:
It helps enable you to attract potential buyers to your to the product you're promoting.
It helps you get your name out there and build a personal brand.
It is a free advertisement platform, where you can promote your affiliate offers without paying any website to send traffic to your affiliate offers.
It helps you make passive income. While you're asleep or on vacation, your affiliate marketing website is still working without your presence.
You're creating a valuable asset that can be sold at a higher price in the future. Often, affiliate websites sell for much more price especially if your website has a high volume of traffic.
Is Affiliate Marketing Difficult Without A Website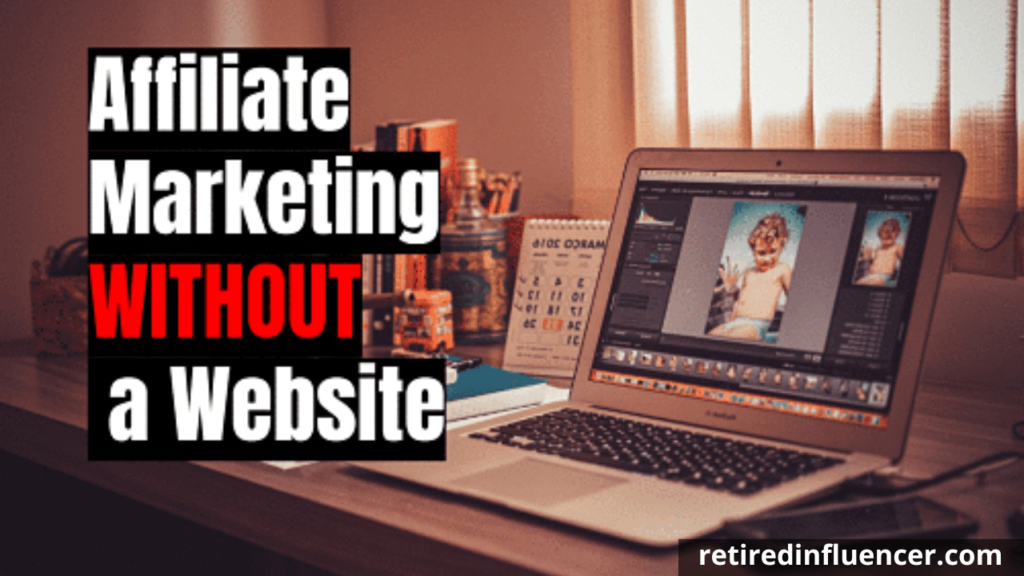 Well, to be honest with you, it is not difficult, it's just that you'll not be able to build an online presence and credibility with your targeted audience in the long run.
But apart from that, it is not.
I personally know affiliate marketers who are earning a handsome income without owning any website.
They use social media platforms like Facebook, YouTube, and Instagram, and paid campaigns to promote their affiliate offer.
That said…
Having a website is just a plus, it is a great platform to drive free organic traffic and even sell your own product.
A website is a hub that is owned by you and you can promote your affiliate link without any restriction.
Remember: When you're growing an online business, at least you need to own a personal website.
What Kind Of Website to Create For Affiliate Marketing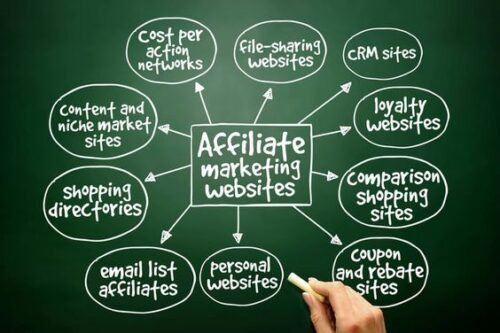 Well, I can say this kinda depends on what you want to gain from your affiliate marketing. 
That said…
There are different kinds of affiliate websites out there such as: 
Information (content) website
Product review website
Coupon website
Product comparison website, etc
That said if your goal is to make a living off affiliate marketing using a website.
Then I'll highly recommend you build a content-based website. 
But what's a content affiliate website?
Well, a content website is simply a website that has content about a specific topic or subject that people are searching for online.
A content website is one of the best affiliate sites on the internet right now.
How?
Well, a content website mostly ranks very well on search engines (eg. Google) and it attracts more high-quality traffic than any type of affiliate site.
When your website has relevant and quality content, visitors often see your site as an authority and trusted site.
And when you recommend any product or service, visitors often trust that recommendation.
How To Create An Affiliate Marketing Website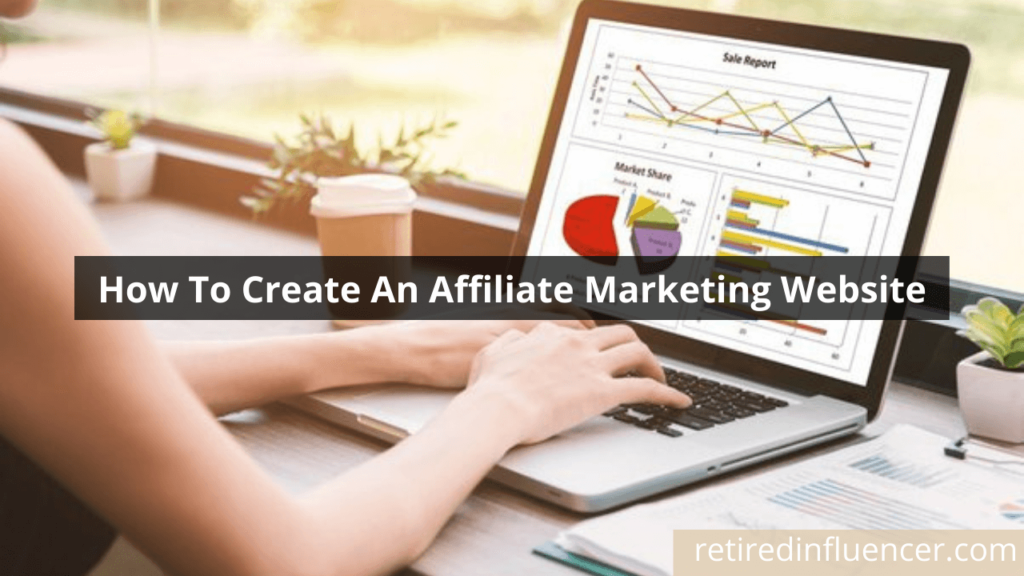 An affiliate marketing website is just an online platform that allows you to make money online by promoting another person's product on it. 
Below Are the simple steps to create an affiliate website:
Step# 1: Start by learning about affiliate marketing: Enroll in a good affiliate marketing course to learn in-depth about affiliate marketing.
Step# 2: Pick A Niche: Here, you want to identify a niche you're interested in and passionate about. Don't go after a niche just because it has the potential of making you a ton of money. Pick something you love and something that you'll be willing to stick with for the long haul whether you're making money from it or not.
Step #3: Buy a domain name and web host: A domain is simply the name your affiliate website will be called and a web host is a server that makes your website live on the internet and also stores your data (files, images, posts, etc).
Step #4: Install WordPress And Theme: Start building your website with WordPress and install a good and clean theme on your website.
Step #5: Start Producing Content Related To Your Niche: Online content is king. You want to focus on creating content that'll be more useful for your readers rather than trying to sell to them all the time. The sale will automatically come when you focus on helping people first.
Step #6: Work On Search Engines Optimization (SEO): This step is very important and when done well, you can fill your site with tons and tons of traffic. It's a slow process though but it's worth it in the long run.
Step #7: Build An Email List Of Visitors On Your Site: Building an email list of visitors on your site is very important if you really want to make good affiliate income from your website. Offer your readers a freebie to get them to your email list, then as they're on your list, you can then begin to market your affiliate offer to them through email marketing.
P.S. If you're ready to build your affiliate website, you can get started here with Bluehost.
How To Do Affiliate Marketing Through Website
Affiliate marketing with a website is relatively easy. You simply create a website on a specific topic (niche).
Then write an article about questions related to that topic that people are searching for online.
After that, you insert affiliate links into part of your article that make sense.
And when your readers are reading through your article and click and purchase the product through your link, you get paid money which is termed as commission.
That said…
What you need to succeed with affiliate marketing through a website is to provide relevant and high-quality content for your readers.
And naturally, place your affiliate link within your article, don't try to spam your readers with too many affiliate links.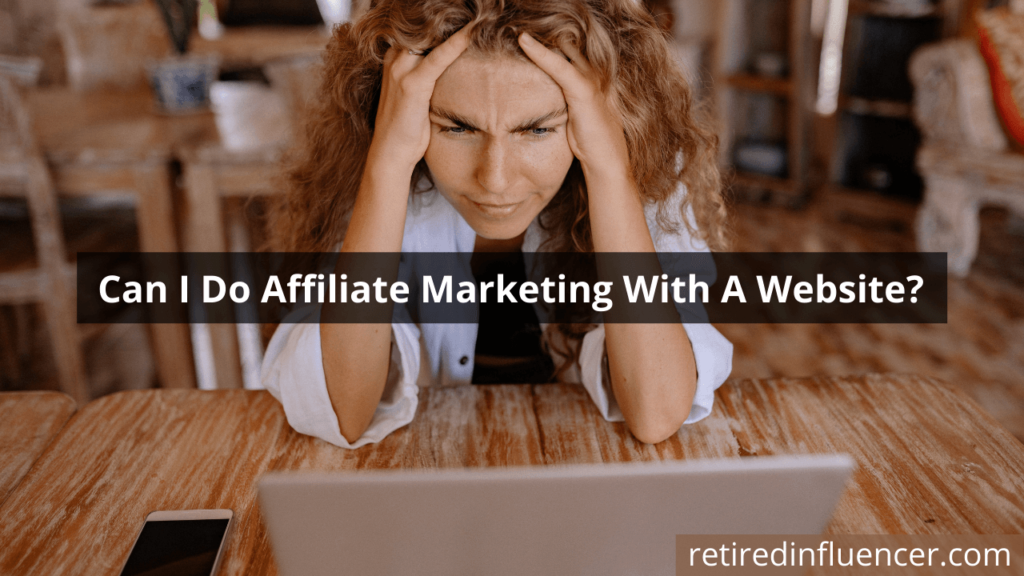 Best Way To Sell Affiliate Product On A Website
There are many approaches you can take to sell affiliate products or services on your website. In my opinion, I think the best approach is to produce useful content then within the content, you want to offer visitors free items and get them into your email.
And as they're on your list, you can market your product to them through email marketing. This approach works very effectively when done correctly.
Another approach is to research and find questions people are asking that are related to your affiliate product.
And then create an article answering those questions in a helpful way.
Then in your article, you put a link to your affiliate product in the part of the article that makes sense.
Why Is Affiliate Marketing Not Working On My Website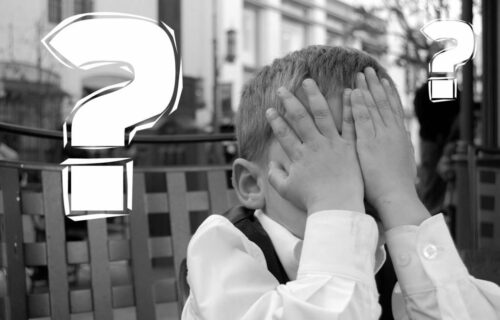 Well, there are many reasons why you're not generating any affiliate sales:
That said, in my opinion, one of the biggest reasons why you're not generating any affiliate sales from your affiliate website is that you're not providing any useful value to your readers.
Affiliate marketing is a VALUE game. 
What do I mean by that?
Well, I mean, in affiliate marketing, the more people you help, the more money you're likely to make.
The thing is…
If all you focus on is to sell to your readers without first trying to help them with their problems, pains, and challenges.
In order to first build trust and a relationship with them.
Well, guess what? You'll struggle to make sales.
That said… To avoid that.
You want to focus on helping your readers first. Provide valuable content that helps solve their biggest problem and the money will follow after.
That's the name of the game.
MORE VALUE = MORE MONEY!
Also…
Another reason why you're not making any sales from your affiliate website is that.
You're not disclosing your affiliate relationship.
In this internet age, we are in now with tons and tons of scams going on… 
One of the best ways to really be seen as a reliable and trusted source by your audience. 
And not someone who's trying to trick people and make money from them is to clearly state that you're making affiliate commissions on products or services sold on your website.
If you clearly state that and not trying to hide it from people. 
Guess what?
The majority of people would probably want to buy through you just because of your HONESTY.
So…
You should always be disclosing your affiliate relations.
So, how do I go about that? Great question!
Well, to go about that all you need is to place a disclaimer every time you promote an affiliate offer.
Create a page on your site called 'Disclaimer' and place it on top or below every post on your site.
That's it!
What Are The Best Affiliate Marketing Website
There are tons and tons of affiliate websites out there that offer affiliate programs that you can join and promote to your audience.
Some of the popular ones are ClickBank, Amazon, ShareASale, etc.
Here Is Some Other Affiliate Marketing Website Out There:
FAQS!
Do I Need A Website To Start Earning From Affiliate Marketing?
Honestly, you certainly don't need a website to start affiliate marketing. In Affiliate marketing, all you need is to drive traffic to your affiliate link and there are some really good platforms out there that you can use to drive traffic to your affiliate links without a website and still generate sales.
However, in my opinion, if you plan on running affiliate marketing as your full-time job and making a good income from it, well, you definitely need a website.
The reason for having a website for affiliate marketing is that you can easily build an email list of visitors on your site which can help you make more money from your business.
Do I Need A Website To Become An Affiliate Marketer?
To put it simply – no, you don't necessarily need a website in order to become an affiliate but having a personal website can somehow help you be seen as an authority and a trusted source in your industry and also in the eyes of your audience and it can help you get sales more easily.
Do I Need A Website To Join Affiliate Programs?
No, you don't need a website before you can join an affiliate program. However, there are some affiliate programs that might ask you if you have your own personal website and how you're going to promote their product or service.
A typical example is the Amazon affiliate program. Nowadays, before you can become an affiliate of Amazon, they'll ask you if you have a website and you have to provide them with your website URL before you can be accepted in their system.
Can I Sell Affiliate Product On My Website?
Yes, you can sell affiliate products on your website but it has to be done right in order to see any sort of success. Do not buy the product through your own affiliate link, when the program detects you're using your own affiliate link you might get banned.
Can I Put Affiliate Links On My Website?
If you're asking whether or not you should monetize your site with affiliate links? Yes, of course, you can use affiliate links on your website. There is no problem using an affiliate link on your website as long as you're providing real value to your readers and you're not trying to spam them.
However, as you're going to add an affiliate link to your site, you want to make sure that you add the "no-follow" tag on all your affiliate links.
Why?
Adding a no-follow tag on all your affiliate links, you're telling Google that you don't want them to crawl those affiliate links.
Taking this approach may give your website a boost in ranking.
How Much Does It Cost To Set Up An Affiliate Website?
The cost involved in setting up an affiliate website is not that much: You'll want a self-hosted website which I highly recommended.
For that, there's a cost for a domain name, web hosting, and theme (for the theme, there are a bunch of free themes on WordPress) and if you'd want to take things to the next level, you're going to need an email autoresponder.
Here Is The Break Down Of Cost Of Setting Up An Affiliate Site:
Domain name: You can get one registered between $5 and $12/year.
Web hosting:  You can get web hosting for as cheap as $3 monthly. For quality web hosting Bluehost is the best option.
Themes & Plugins: WordPress comes with a bunch of free themes which you can use for free, assuming you're okay with it – but you can always change them later.
Email Autoresponder: You can get this from anywhere between $15 to $20/monthly depending. If you want the cheapest autoresponder but yet quality, you can roll with GetResponse.
Affiliate Products: Free.
Marketing Tools: Most affiliate programs will offer you free marketing tools.
That's It, Folks!
In conclusion on, "Can you do affiliate marketing on a website" There are a lot of different ways that you could do affiliate marketing and still be successful but I believe the best way right now especially if you're thinking long-term is to create your own website.
And create content related to the product you are an affiliate for and then place a link to the product in the part of your content where it fell natural and makes sense.
Read Also: