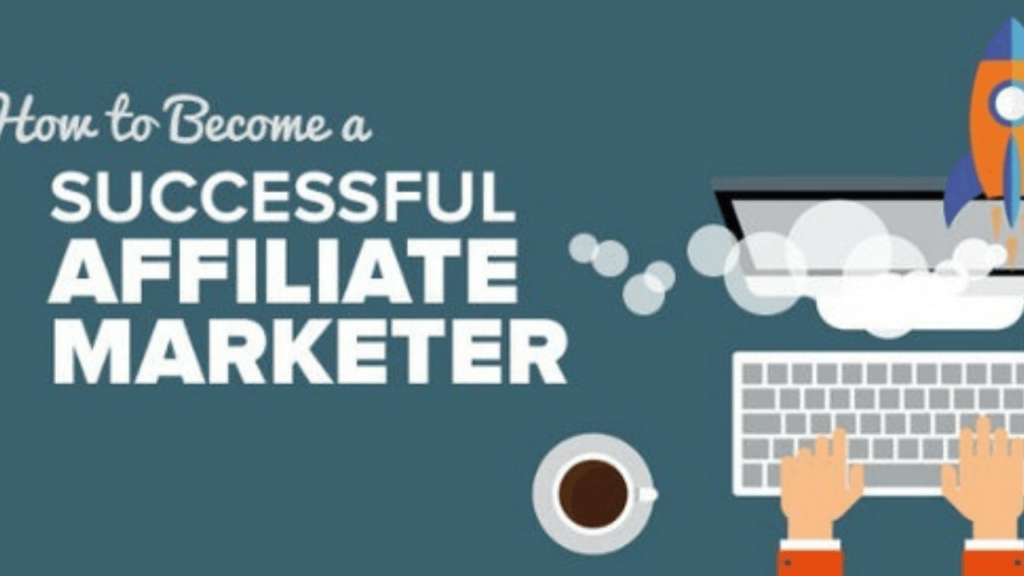 Well, first and foremost becoming a successful affiliate requires hard work, commitment to learning, consistency, determination, research, and proper skillset, etc, once you have these qualities success becomes a thing of the past.
However, there are also several factors that contribute to success as an affiliate. One of the most important is to create content that people are desperately looking to consume. A key factor in creating helpful content is that it positions you as an expert in the industry.
If you show people that you care enough about their problems and you're able to solve those problems for them, they are more likely to buy anything you recommend to them.
Becoming successful as an affiliate is all about identifying and solving people's problems. Keep that in mind if you succeed as an affiliate. 
Read on, as I share with you more in detail regarding your question and many more.
With that being said, let's dive in.
Is It Hard To Succeed As An Affiliate Marketer
Well, I will say yes because just like any kind of business out there, becoming successful at it isn't that easy and so does affiliate marketing.
It takes tons of time, hard work, effort, commitment, sacrifice, and patience to reach a level of success in affiliate marketing.
If you approach affiliate marketing as a quick way of making money online. 
And also with the mindset that if you randomly post affiliate links to a particular product without putting in any necessary work you'll make money.
Well, you're missing out on steps.
Making money off affiliate marketing takes a ton of work, time, and a good marketing strategy, and also you'll have to be patient.
If you're not willing to do that, you'll find it difficult to see any sort of success.
However, that does not mean it's impossible to achieve success with this business model.
It's absolutely possible, you just have to learn, take massive action and follow the right strategy.
How Long Does It Take To Become A Successful Affiliate
As I said earlier, affiliate marketing is not a get-rich-quick kind of program as a lot of so-called gurus suggested it is. It takes time.
From personal experience, it can take you a solid 2 to 3 years to become a successful affiliate.
This is because to get people to buy from you over and over again, you have to spend time and effort to build trust and relationships with them.
Therefore, it could take a couple of years to build these factors with consumers.
But sometimes this duration can depend on the niche you're in, what you're selling and how you're selling it.
And most importantly, your level of knowledge and experience about the niche you go after.
I believe the one reason why some people succeed with affiliate marketing while some don't is…
That a lot of people go after a niche that they don't have any knowledge or experience about.
And at the end, they end up not knowing what to actually focus on to achieve success, and this delays most of them their success.
In my opinion, I think one of the fastest ways to accelerate your success is to be in a niche that you at least have knowledge about.
That way. you'll be able to know what to focus on and what not to focus on.
What Percentage Of Affiliates Are successful
There are many people who are earning significant income from affiliate marketing and there are some who hardly make anything.
That said, most people who attempt affiliate marketing fail. If you want a generic figure it's 97%.
Yes, out of 100% of people who want to make money off affiliate marketing only 3% see any sort of success.
I know you're shocked by that figure right?
Even the 3%, most of them are actually millionaires.
How Is This Possible?
Well, the 3% of top affiliates who are making millions in commission with affiliate marketing understand the concept of building an email list.
And leveraging the power of email marketing.
There's a high probability that 99. 9% of the audience you promote your affiliate offer to won't buy the first time they see it.
Many affiliate marketers are leaving huge money on the table by sending customers to a direct affiliate link.
If you're directly linking, you have only one chance for that customer to buy, and if they don't buy on the spot, they're gone forever.
But if you capture their email addresses before sending them to the product sales page.
Guess what?
Even if they don't buy the product at that moment, now, you have a chance to remarket that same product to them over and over again until they buy.
Here Are Tips 16 On How To Become A Successful Affiliate Marketer
As an affiliate marketer, there are a ton of strategies that you can follow if you want to become successful.
Below I share some of the important ones:
1. Pick A Niche You're Interested In
If you're thinking of starting an affiliate marketing business, the best possible way to be successful at it is to first identify an area you are interested in or passionate about and then pick a NICHE around that.
Plainly put – everything starts with a niche. You'll need to find a niche (topic or industry) that you can contribute to.
2. Educate Yourself About Your Niche
Once you have decided on a niche, you need to have some knowledge about that niche.
If you don't have any knowledge about your niche, you need to go get it.
Enroll in a good affiliate marketing course. 
An affiliate marketing course that's valid and up to date and that teaches you everything about affiliate marketing.
There are many good courses out there about affiliate marketing but you'll want to do your own research before taking any action on any of them.
There are some good affiliate marketing courses available on sites like: 
NB: For some of the courses available on these sites you'll have to pay.
But if you don't want to pay, then, find someone on YouTube who's already successful with what you're doing and learn from them.
Preferably, find someone who teaches proven methods, not some kind of get-rich-quick hacks.
When you find that training or person, you want to stick with the path they teach, don't spread yourself too wide.
There are tons of different paths to success in affiliate marketing.
I can tell you from personal experience that if you try to focus on too many paths, it can take you many YEARS to see results.
Stick to one proven method that you think will work and go all in.
3. Research The Demand Of Your Niche
Before you start promoting any products or services in your niche, you want to first do some research to see the demand for products in your niche.
Plainly put – you want to know what people are interested in and what product and service to promote.
You don't want to promote things that people are not looking for or interested in.
So, it's very essential you research your niche.
That said, you can do this research by reading blogs related to your niche, joining forums & Facebook groups, talking to other affiliates in your niche, etc.
4. Pick Quality Affiliate Products
There are affiliate programs for almost any niche you can think of under the sun, so do your research and find one that's right for you and your audience.
You'll want to promote products that are of good quality. 
Never promote any crappy product to your audience just for the purpose of making money.
If you promote crappy products or services to your audience and they purchase them and later they get to know what you recommend to them is of no value.
Guess what?
That could literally hurt you and your business and also it will destroy the TRUST you spend years building with them. 
They'll never buy anything from you again in the future.
So please don't just promote anything to your audience for the sake of getting a commission.
One of the quickest ways to lose your audience is by recommending the low-quality product to them.
You don't want to do that.
Remember: Business is all about helping people and if your business doesn't help people then you don't have a business. 
To be successful as an affiliate marketer, it's important you pay closer attention to the quality of the product you're promoting.
There are people who will buy from you over and over again if they know your recommendations are of good-quality.
5. Have Knowledge About Your Product
When you have knowledge of the product you're promoting, people can sense when you write review content about that product.
Most of your audience is smarter than you may think. If you don't know about your product, your audience will know.
So you want to do yourself a huge favor and learn about your product.
Then, share with them how the product works and how it helps them.
Show them proof that the product works.
Taking this approach, you'll be able to build trust with your audience which will eventually lead to sales.
6. Pick A Traffic Source/Platform
Traffic is a very important asset in affiliate marketing. It plays a huge role in whether you'll succeed or not.
But not all traffic sources are the same and also you don't want to focus on multiple traffic sources at the same time, you'll overwhelm yourself.
And also, you won't be able to focus on each of them effectively and it might delay your progress.
Pick one traffic source until you're successful and making enough money using that platform before moving to a different one.
That said…
Here are some of the top traffic sources out there:
Website/blog
YouTube
Facebook
Instagram
Twitter
Tik Tok
Niche Related Forums
IMPORTANT: If you want to run a real long-term successful affiliate marketing business.
I'd recommend you build your own affiliate website/blog.
Having your own website, you own it and you can do anything with it without any third-party restriction.
How much does it cost to start an affiliate website?
Starting your own website is going to cost you any way around $50 to $100 or even less depending on the type of host you go for and the type of website you want to build.
PS: If you haven't started your blog yet, you can start here based on this tutorial on how to start a blog.
7. Know Your Audience
One of the key components of success in affiliate marketing is to know who your targeted audiences are. 
And what's their biggest problem and pain they're having challenges with.
The thing is, when you know and understand your audience and what their challenges are, the more you're better able to speak to their needs, problems, and pain points.
And what keeps them awake at night?
8. Create And Publish Compelling Content Daily
Online content is king. One of the things that most top affiliates are really good at is that they focus on creating more helpful content on a daily basis.
That said…
If you also want to become successful with affiliate marketing, you'll eventually have to focus on creating more useful content.
Why create content as an affiliate marketer?
Well, as an affiliate marketer, the only way people are going to feel connected to you and also feel like buying from you is when you help them.
And the only way you can help them is through CONTENT.
Create valuable content that helps solve your audience's problems and pain.
I know this may sound a bit overwhelming especially when you're just starting out, but believe it, after you have done it for a while, you'll get good at it.
That said…
If you can create a steady flow of content that helps solve your audience's problem. 
Over time, they'll start to develop an interest in you and your business.
9. Build An Email List
Building an email list is one of the biggest assets you can have as an affiliate marketer.
With email, you own it and you can do anything with it.
When it comes to affiliate marketing, one of the best and proven ways to really generate and increase your affiliate sales is through an email list.
Building an email list and leveraging the power of email marketing is very essential for your success.
How?
Well, because NOT everyone that sees your affiliate offer is going to buy it right away.
It is said people normally decide to buy something after they have seen it 7 times. 
And here is where email marketing has to take place. 
Before you send people to your affiliate product sales page, you have to first capture their email addresses.
And if they don't buy the product at the moment.
You have a chance to follow-up with them through autoresponder and remarket that same product to them over and over again until they decide to buy it.
So how do I build an email list? Great question!
First, you'll need an email service provider – my recommendation is GetResponse.
Give away something of value for free in exchange for people's email addresses.
As they opt-in their email addresses for that free item, their email is then stored on your list.
As they're on your list, you can follow up with them with email sequences.
10. Learn Marketing
It's often said, if you're marketing to everybody, you're marketing to nobody. You need to learn how to market properly to the right audience.
If you don't know how to market the right way to the right audience. 
You'll find it difficult to convince your audience into potential customers or buyers.
What Is Marketing?
Marketing is simply about helping people make the right decision for them. It shouldn't be about trying to trick, spam, or over-promising people, but be honest and upfront about what you're offering and how it can help them and give them a reason to make a decision.
Even when they don't buy your offer, that's still a good thing – they have made a decision.
11. Consistency Is Important
Consistency really matters, it's the cure-off, it's what brings in results. 
There is massive competition in the affiliate marketing industry nowadays, without consistency you're going to lack behind.
That said, if you want to be successful, you need to be consistent in what you're doing.
This means you'll have to be willing to put in the necessary work even when you're not seeing your desired results right away.
If it's publishing high-quality content on a regular basis – whether it's a blog post or video.
If it's sticking with one to two products and promoting heavily. 
You'll want to stick with it for the long haul until you start getting results.
You see, success is not an overnight process or press a button kind of thing. It takes years of hard work and consistency.
Every big brand you see today all start from ZERO but with hard work and consistency, they are where they are today.
If you can be consistent with what you're doing, you'll see success.
12. Model Success
Learning and following the footsteps of other successful affiliates in your industry who already have the result you desire is the fastest way to success.
Because it makes things clearer and easier for you.
You're able to learn from their mistakes and what they actually did to be where they are now today.
You don't have to waste years trying to figure out everything on your own. 
Just follow and learn what works for them and implement it in your business.
IMPORTANT: You don't want to learn from so many people. Find 1 or 2 people who are trustworthy, who resonate with you and know what they're talking about and model them.
13. Focus On One Thing Until Success
Don't make yourself a jack of all trades and master of none. This means, focusing on too many things all at once, and in the end, you end up not actually getting results from any of them.
That said, success only comes by focusing on one thing long enough.
If you want to be successful, it's very important you focus on one product and traffic source long enough. 
And once you've gained enough results from promoting that product and traffic source.
You can definitely move to different products and traffic sources. That's the name of the game.
However…
I see a lot of people, especially beginning affiliates, trying to promote every product under the sun and master every form of marketing all at once.
Why? 
Well, all because they want to earn passive income with affiliate marketing.
But guess what?
In the end, they end up not actually making any income from any of that.
Honestly, that's not how this game of affiliate marketing works. One thing at a time that's how you succeed long term.
14. Join Niche-Related Forums
Becoming a member of forums related to your niche is one of the best ways to stay current on what's happening in your niche.
Talking with other marketers will help you gain new ideas and also get targeted answers to your questions and concerns.
Answering people's questions in the forum will position you as an expert in the industry.
And this will help drive more targeted traffic to your website.
15. Have A Strong "Why"
On your affiliate marketing journey, you'll fail so many times that sometimes you'll feel like "throwing in the towel" (you'll feel like giving up).
You might be putting in tons of time and work for months, or even years and still you're seeing any results.
 At this stage, you'll feel like you're wasting your time and energy.
Well, I have been there before and I know those moments can be very painful.
But here's the thing, when you hit those walls, it's very important you remember "WHY" you start this in the first place.
Having a strong reason why you start this in the first place is going to motivate you to push through those hard times.
For me, my WHY was to be my own boss.
I don't want to work for anyone.
I want to live life on my own terms.
I want to travel around the world.
I want to be financially independent.
I want to help my family.
Find out why you're doing this because that's what will drive you to push harder when you hit roadblocks.
16. Be Patience
Patience is key to success because becoming a successful affiliate marketer will not happen overnight. 
It takes a fair amount of time, effort, and dedication to become successful,
if you don't see immediate success, keep at it, and don't give up.
Set realistic expectations and carefully track or monitor your progress and stats to see what's going on and what's not working.
And then make immediate changes when necessary.
READ ALSO: