Affiliate marketing is one of the best and lucrative online businesses to start. All top brands and merchants don't want to spend millions of dollars on advertisements. They're more than happy to pay affiliate marketers commissions to promote rather than spending huge money on advertisements that will not bring them any profit in return.
Is affiliate marketing still profitable?
"Well, to put it simply – yes, affiliate marketing is always profitable but you have to do it the right way to get proper results. You have to make sure your product or service is relevant to your niche and within your target audience (stern).
You can't just place your affiliate link anywhere online or promote any product you came across with and expect to make money. No, it doesn't work like that, things have to be done properly".
The main reason why affiliate marketing does not work for a majority of people is that they promote products that are not relevant to their niche and they are too pushy in sales.
I want you to take note on this…
Online people hate to be sold to and if all you focus on is to sell your offer and make a commission.
Then, my friend, you're missing out on steps, because with such an approach you won't be able to build TRUST with your audience.
And if you're not able to build trust with your audience then affiliate marketing is not going to work for you.
Why…?
Building trust with your audience first is the best way to do affiliate marketing and it very crucial for your success.
So, how can I build trust with my audience? Great question.
The best way to build trust with your audience is to focus on providing value first. Rather than just focusing on promoting your offer to them.
And if you do that overtime, your audience will begin to Know, Like, and Trust you, and then you can start to recommend your offer to them.
So, if you're impatient with this process and all you want is to sell and make money then affiliate marketing is not for you, find something different online.
Read on to learn more about your question. Plus, how to make your affiliate marketing business profitable and some profitable niches in affiliate marketing.
How Profitable Is Affiliate Marketing
"Affiliate marketing is very profitable. More and more companies are getting their product online which makes it stand as one of the best businesses. But to make it lucrative it really needs hard work, effort, dedication, and time".
So, to make your affiliate marketing business profitable is totally up to you.
How much work and time are you willing to put into your business?
How much do you want to earn in your business?
What are your plans to earn that amount of money in your business?
These are the questions you need to ask yourself everyday.
But to answer each of those questions above in my opinion…
It takes a very long time to start making consistent and reliable income online with affiliate marketing especially if you're just starting up. 
However, that delay gratification can also depend on your business model and what you focus on.
So, while working on your business you have to be patient, take massive action, and be consistent.
If you have these three things, then success is bound to happen for you in your business.
Here is my answer to the second question – to make significant income in affiliate marketing, you have to drive a lot of targeted traffic to your offer.
And in order to achieve that you have to be knowledgeable about your niche, so that you can be able to produce the right content that speaks, helps and educates your audience. 
Why…?
Because, creating content that another individual is desperately looking for is the only way to attract the right kind of audience to your offer, who will probably be interested in or more likely to purchase what you recommend. 
REMEMBER: Business is about helping people and if your business doesn't solve people's problems then you don't have a business.
Finally,  you need to have a plan of action, of how to make yourself known in your industry. 
So, how are you going to do that…?
Again… You do that simply by constantly publishing value, relevant and high-quality information either blog post, YouTube video or emailing your list.
By doing this on a daily basis…
You'll start to grow your audience and be able to build Trust and Relationships with them overtime which you can promote your offer to and earn your desired income.
So, if you forget everything we talk about in this section remember this – (everything starts from CONTENT).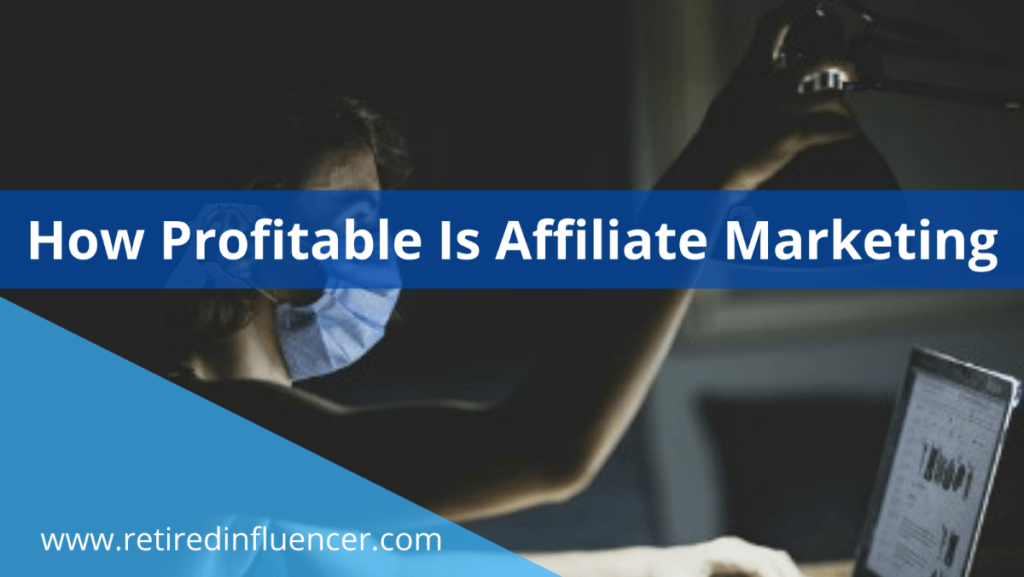 How To Make Your Affiliate Marketing Profitable
Affiliate marketing is a business model and just like any business out there it requires time, knowledge, effort, proper planning, and consistency to become successful with it and so does affiliate marketing as well.
Below are some of the thing you can do to make your affiliate marketing way successful:
1. Start By Learning About Affiliate Marketing
Affiliate marketing is a very broad topic and I believe the best thing you should do is to commit to learning all you can about it such as.
What is it all about.
How it works.
Steps required to become successful with.
Pros and cons and Do's and Don't.
If you jump into this industry without having a proper knowledge about it, you're only setting yourself up for failure.
2. Pick A Niche You're Interested In 
Making money online, especially with affiliate marketing takes a very long time. And due to that it's extremely important that you choose a topic you're passionate about or at least interested in.
Why…?
So that you can be able to stick with it for that long-haul when the going gets tough or rough.
Also… 
When you pick a topic you're interested in. You'll be able to write relevant, valuable, and high-quality content that your ideal audiences are in need of or searching for.
And this will help you get more engagement, views and click to your blog, video or affiliate link than if you go the other way round of choosing a topic only to make money.
TAKE NOTE!.. Don't randomly pick any topic you come across with or you see others making a lot of money with. 
Pick something you at least have knowledge about. Taking this path, it makes things even easier and quicker for you.
3. Research And Pick A Product That Match Your Niche
Before you pick any product to promote, take time to do thorough research about the product to ensure if it's a good fit for your audience or not.
To make things even easier consider buying the product yourself so you can test the quality of it.
IMPORTANT… Make sure the product you pick is congruent (matches) with your niche or the content on your blog or YouTube channel.
For example, if your blog or YouTube channel is about "Weight Loss" promoting laptops and cameras as an affiliate is not going to help.
Find weight product products and link to those instead.
One of my favorite places for finding products in any niche is ClickBank. ClickBank has every niche product you can think of.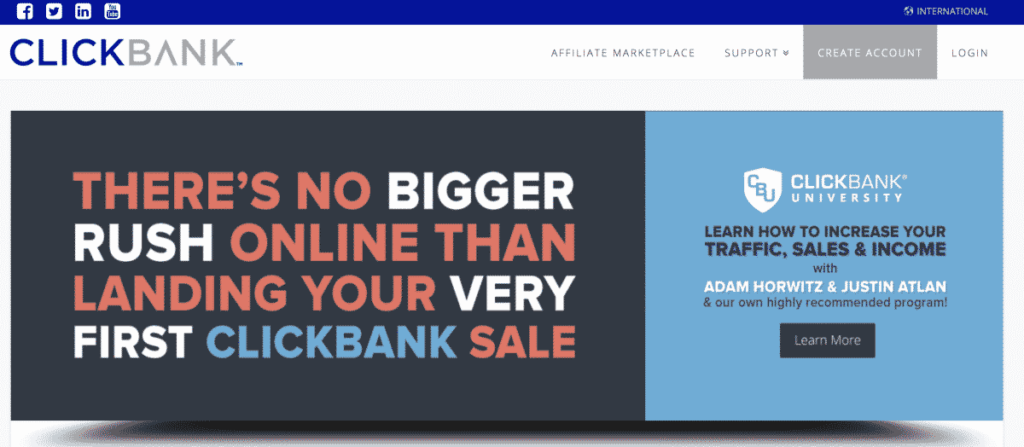 4. Don't Rely On One Traffic Source
A lot of people make the mistake of just relying on only Google to send traffic to their site or blog.
And most of the time this site gets hit when Google makes a slight change to their algorithm and these sites start to lose their traffic.
I'm not saying you shouldn't focus on organic traffic…. What I'm saying is, don't rely on one traffic source – Google.  
("don't put all your eggs in one basket")
Though organic traffic is high-quality and qualified traffic, in my opinion, focusing on that alone is not a smart way of driving traffic to your website or offer.
So, what do you have to do…?
Okay, first and foremost, you need to understand who your target audience are and where they mostly hang out online and how to get them to your site.
So, where can I find them…?
Probably, they mostly hang out on:
Social media such as (Facebook, Instagram, Twitter, Pinterest, etc…)
And as you know where they mostly hangout, you can start engaging with them by asking and answering their questions to build the Know, Like, and Trust factor with them.
And as you have built that TRUST with them overtime, you can start to direct them to your website.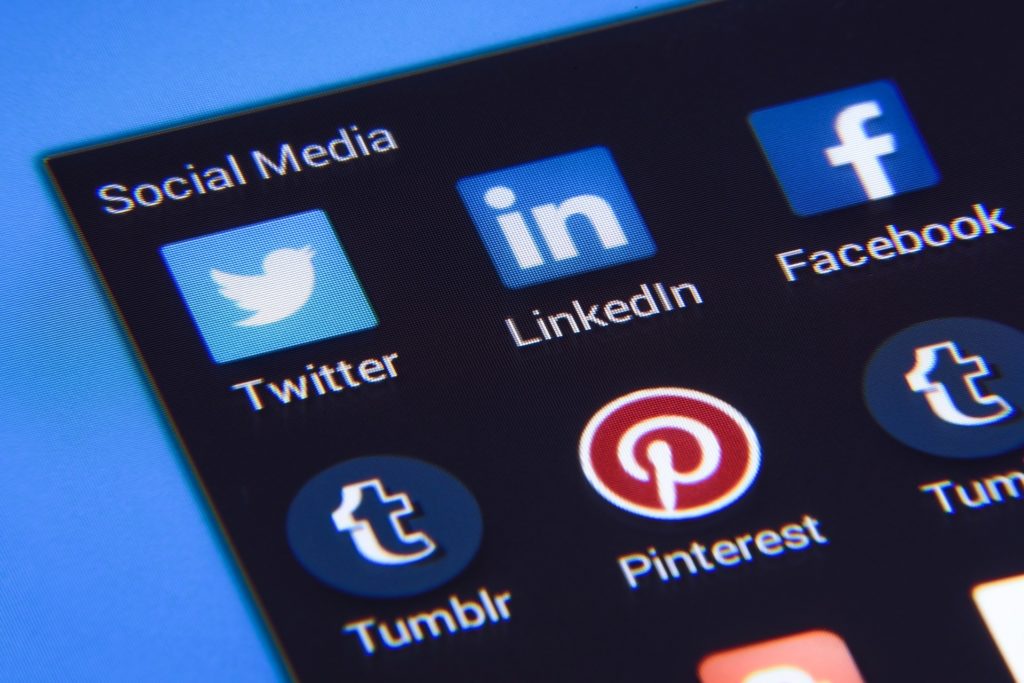 5. Build An Email List
It's often said that email is the lifeblood of your business and that's absolutely true. If you're truly an online entrepreneur and you're not building an email list, guest what…
You're leaving huge money on the table.
Almost every successful affiliate marketer on this planet understands the power of building an email list of targeted audiences.
Because they know leveraging the power of email marketing can dramatically increase their income.
IMPORTANT… Don't ignore email marketing in your business. Try to include it in your marketing and you'll see a difference.
Now, to build an email list you're going to need an email software tool. 
There're a handful of them out there but the one that I'll suggest for you is GetResponse.
Why GetResponse…?
GetResponse is one of the best email marketing software out there. It has both a landing page and an effective autoresponder all built in one place.
At my time of writing this I still use GetResponse and my experience with them was amazing.
You can read my review of GetResponse Here.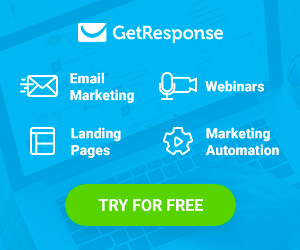 6. Don't Give Up
For 97% of people who attempt affiliate marketing they "Jump off the ship before reaching the harbour" ( they give way too soon if they don't see immediate success).
A lot of people nowadays live in a microwave society, they want to see results with just a click of a button. That's not how affiliate marketing works.
Affiliate marketing is a long term legitimate business, it's not anything like get-rich-quick kind of stuff.
And when you enter into this industry, you have to have that perspective that it's going to take time before you'll start to see success.
So, be patient and carefully monitor your progress and see what's working and what's not working and make changes when necessary.
And overtime you'll probably start to make commission if you don't quit.
Here are some tips from me to succeed with your affiliate business:
Make sure that you know what you're writing about
Concentrate on a long-term perspective
Keep a reasonable writing frequency
Learn from others in your industry
Stay focused
Be transparent
Upon running some research I found an article that goes deep on how to make your affiliate marketing successful, you can check it out Here.
how to make your affiliate marketing profutab;e by Bright Kersh
Top 5 Profitable Niches In Affiliate Marketing
So what are the most profitable niches in affiliate marketing?
"The most profitable niches in affiliate marketing are called 'Evergreen Niches'. Meaning, people are constantly looking for products in these niches all year round. These niches sell the same product over and over again and people never get tired of them (stern).
These niches are 'health, wealth, and relationship"
Your success in affiliate marketing starts by finding the right niche to market in. Below I share with you some of the profitable niches in affiliate marketing:
Health
Day in, day out people are constantly having problems and challenges with their health. 
And the vast majority of them are constantly searching the internet for information, products, and tips that can help them solve their health issues.
Now, if you have any knowledge or product that you think can help solve the pain and challenges people are facing in this field.
You can build a business around this niche simply by just sharing helpful information and tips related to health and then recommend them to a product that can help them better their life.
Health is a broad topic in affiliate marketing and has a high demand. The health niche has a subtopic that's 'Weight loss'.
PRO TIP: Weight loss is the top search subtopic in the health industry. Though there're tons of other subtopics under health but weight loss is the most searched by people nowadays.
So what…?
If you have any knowledge in this area, I highly recommend you create your own course. 
Or you can host an online training where you teach people everything they need to lose weight. People will be more than happy to pay money and learn it.
And in the long run, you could start to generate a decent income from it because we live in a world where people don't have control of their diet and they're just getting fat each and every blessed day.
And at a point in time,  they are going to be looking for ways to lose that weight.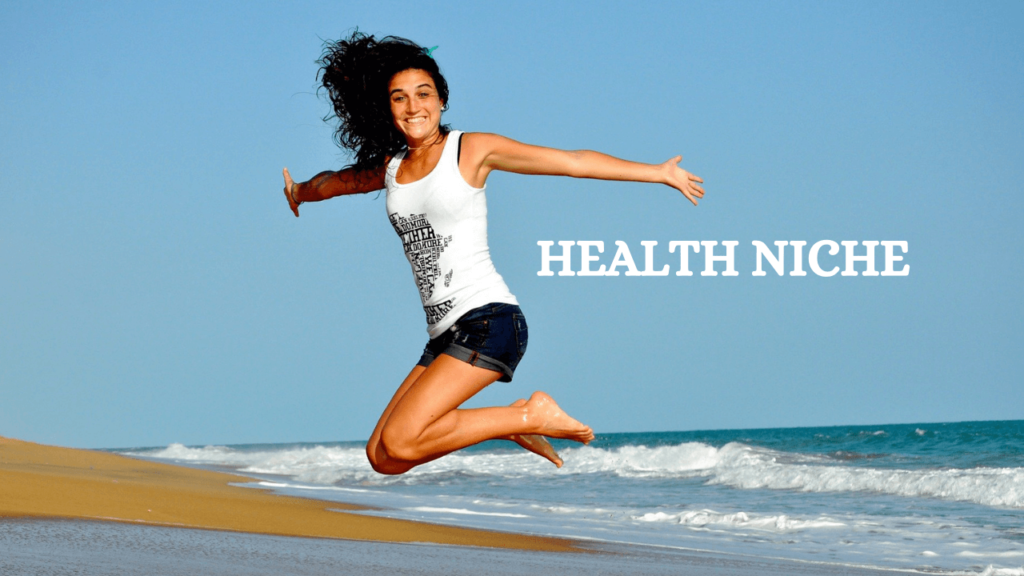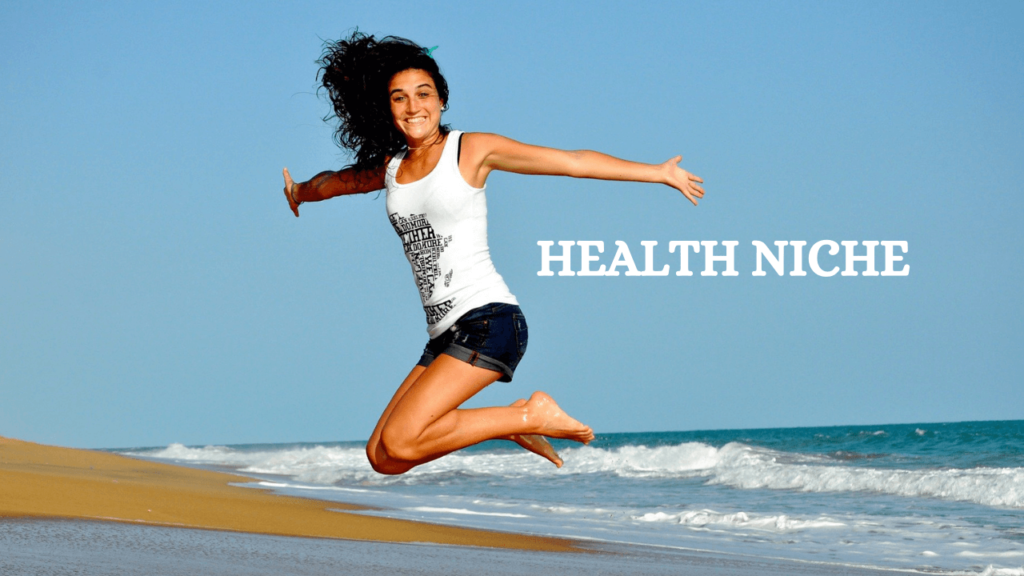 Wealth: (make money online niche)
People or companies are constantly looking for ways to make money online or in their business, for others they're looking for ways, courses or tools to improve their business. 
Tools like ClickFunnels and the rest are extremely important for both marketers and business owners to grow and scale their business.
Upcoming companies are looking for this tool to sell their product online. 
And for new affiliates, due to lack of knowledge and skill, they'll be looking for online courses that can teach them the necessary skills needed to become a successful affiliate.
Now, you can become an affiliate of these tools and programs and promote it to them and make some healthy income.
Relationship (Dating Niche)
The relationship niche is booming nowaday. People are constantly having challenges and problems with their relationship being in marriage or whatever.
And most of them are looking for ways to improve or fix those damages made in the relationship.
And due to that most of them turn for help and are willing to spend money on dating tips and marriage counselors online to get their relationship back to life..
If you're someone who has knowledge in this field, you can put yourself out as a marriage counselor or write a book on how to enhance your relationships to help people out.
If the book is helpful people will be more than happy to purchase that book.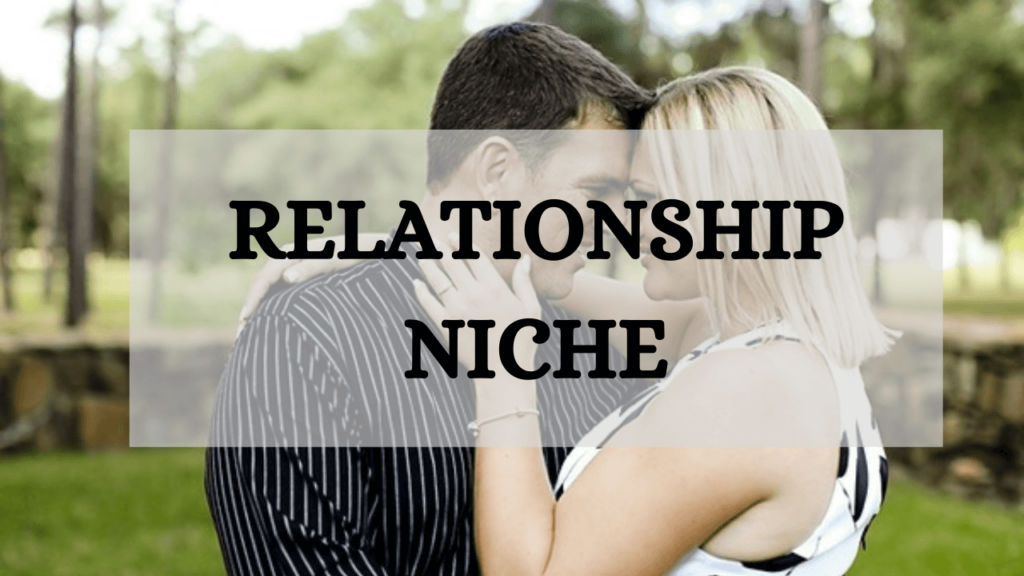 Travel Niche
Travel niche is also one of the popular niches nowadays. Due to advances in technology, travelling has become more convenient nowadays than before.
Locations that used to take days, weeks, or even months to reach, people can now reach there in just a few hours.
As people are constantly desiring to travel. There're plenty of travelling companies available to help them do just that.
And an amazing thing is, most of these traveling companies offer affiliate programs which you can join for free and recommend them to others.
These traveling companies offer either ticket, flight, luggage, insurance, clothing, hotel, etc.
So, for example if your referral buys a flight ticket or books a hotel the company then pays you a commission.
Hobby Niche
I know you'll think, do hobbies have a niche? Yes – it does. A hobby is something you love to do or are interested in and want to learn more about.
Naturally, people have different things they're interested in and for some people, they have some specific hobby they are interested in but don't have full knowledge about…
So, they try to search the internet for more information about that hobby. 
They're people who are very talented in some of those hobbies and they create programs to teach and educate people.
As an affiliate marketer, you can collaborate with these people and promote their program as an affiliate.
Now, because people are interested in these hobbies, they will be willing to spend money to learn more about it.
And boom!.. You can start to generate some income there.
(Pin This Into Your Pinterest Board)
Before you, if you want to learn more about affiliate marketing and how to grow a profitable online business leveraging the power of affiliate marketing… Check out my Resource Page for my #1 recommended program.
This program offers high ticket products, meaning no more small commission. It has a team that does all the selling for you. And also, it offer one-on-one coach that work directing with you.
CONCLUSION!
So, to wrap this up – yes, affiliate marketing is a very profitable and scalable business especially if you promote high ticket programs.
With a high ticket product, you have the potential to make $1,000 to $3000 in commission per single sale.
Furthermore, there're a number of reasons why affiliate marketing is profitable than any other onlines businesses such as:
You don't need to create your own product.
You don't need to worry about refunds, customer service and shipping of the product.
It takes little or no money to start affiliate marketing… etc.
However, It's not something that you can throw your affiliate link all across the internet and expect to make money.
You need to put in tons of time, effort, real work, consistency, and proper planning to make it successful. 
Affiliate Marketing FAQs
Can you really make money with affiliate marketing?
"It's hard to make money in the affiliate marketing industry nowadays due to high competition. You can't just build a website, throw up some affiliate link and expect to start making money. It takes a lot of hard work, proper training, and time to make it possible. However, the answer is yes, you can".
Is affiliate marketing worth it?
"Well, to put it simply – yes, it's worth it, not only can you make money from it but it allows you and I to work from the comfort of our own home. However, it does require time, effort and some dedication and if you have those qualities then it can be worth it in the long haul".
Can you become a millionaire from affiliate marketing?
"It is very hard to become a millionaire from affiliate marketing, however, the best way to become millionaire overtime is to promote a high converting affiliate program that pays a big commission, between $1,000 to $5,000. Then you can use email marketing to scale it to increase your income".
Is affiliate marketing easy
"Affiliate marketing is a great way to earn money online, in fact the concept seems to be simple in theory but in practice it's not. It takes real work, time, effort, patience and dedication to be successful from it. If you're willing to learn, take action and be patient then it can be easy for you".
Read Also:
How Can I Make Money With Affiliate Marketing
How To Make Money From Affiliate Marketing Fast
Is Affiliate Marketing Worth The Effort