In affiliate marketing, it's often said if you're not building an email list you're literally leaving HUGE money on the table. So, I decided to run a little research to find out "how important email marketing is for affiliate marketing".
Email marketing is extremely important, it's the best way to really succeed in affiliate marketing. And it's your number one asset in your business since it's owned by you and not any third party. It's people who trust and buy from you (stern).
Email marketing allows you to sell more to both potential and existing customers, it's not for one product only.
In other words…
Email marketing is the staple of any online business. Your email list will stick with you regardless of what type of business you own or have in the future. It is also a great way to follow up with leads or prospects.
Building genuine relationships, and most importantly TRUST with your email list can lead them to become warm/hot leads for your easy sales.
What Is The Importance Of Email Marketing For Affiliate Marketers?
Well, to put it simply – I would say email marketing is very important for affiliate marketers. You can make money without it, but you will make much, much more with it. Just a few of the reasons:
It's the only way to really own your audience.
It's the best way to send personalized messages to your ideal or targeted audience.
Most prospects need to hear your offer multiple times.
It's the best way to increase your revenue.
Prospects buy when THEY are ready. It might take them months or years to be ready, so you want to have them keep hearing your message or offer until they're ready.
However…
You can achieve success without it in the beginning as you have no one on your LIST to start with, and then build it up slowly.
But it has to be done right…
What do I mean by that?
I mean, NEVER start to promote a bunch of affiliate products to your list. To me, that would violate the TRUST you build with them.
That said…
To get the most out of your email marketing – you should start by first adding value to your list. 
Don't try to sell to them first.
And as you continue to add those helpful values to their lives. 
Overtime… 
They'll begin to Know, Like, and Trust you and you can take it from there. 
I firmly believe that by taking this approach – you'll begin to generate sales in your business.
That being said, email marketing is extremely valuable when the time is right to add it to your business.
There are so many benefits you can derive from email marketing – repeated sales and a targeted approach which will pay off way more. 
Especially in a market where there is high demand for products.
LET'S CONTINUE…
| Get This FREE Book To Learn The Secrets Of How To Convert Your Visitors Into Buyers |
Is Email Marketing Still Effective For Affiliate Marketing?
"Definitely yes. Email marketing is still effective and it's the best way to really grow and scale any kind of online business".
When you think of growing a profitable affiliate marketing business that will actually earn you money for the long term.
Email marketing is by far the best route to take.
Why?
Well, the thing is, as the internet is rapidly growing, the competition LEVEL in affiliate marketing is getting higher.
The only way to attain a customer directly to your business or offer that will eventually buy from you is through email.
In my opinion… 
I strongly believe creating a powerful email marketing strategy In your business is the best way to really CONNECT with your audience in a very personalized way if you want to INCREASE your sales and revenue.
Unlike other platforms which are constantly changing – email marketing doesn't change.
One thing I like so much about email marketing is that… 
Most of the email marketing tools out there offer you tools like capture pages to achieve a customer easier than ever.
You can easily see whether or not your audiences' are opening your email or not.
Also…
Your audience will be able to see your email subject line and your name or company once you send an email.
So… You're always COMMUNICATING directly together with your targeted audience.
Furthermore…
Email marketing is by far better than social media marketing. 
Why?.. You can easily GROW and SCALE your business using email marketing.
With email marketing, the return on your INVESTMENT is far better than social media marketing.
important of email marketing for affiliates by Bright Kersh
Email Marketing VS. Affiliate Marketing The Difference Between Both
Email Marketing and Affiliate Marketing are both digital marketing strategies, however, both of them have a few differences. But generally, both of them require promoting products to bring in sales. 
That said, to succeed in one of these marketing strategies, you need to learn a skill set.
What do I mean by that?
WELL, I MEAN YOU NEED TO LEARN 'MARKETING'
Learning how to market properly to the right audience is the KEY to success in any business.
You can't just throw or I should say, promote your affiliate links anyhow and expect people to click on it and purchase your product. 
Nope!..
Things have to be done the right way…
The mistake I see a lot of people make (which I'm also part of) is that they promote their affiliate links without 'ANY STRATEGY'…
What do I mean by that?
Well…
I mean a lot of people promote their affiliate links directly without first providing VALUE to the audience to whom they're trying to sell to.
No, it does not work like that.
Business is about helping people.
Whichever marketing form you're adopting (either email marketing or affiliate marketing), you need to first focus on building TRUST and RELATIONSHIP with your ideal customer first.
Really? Yes…
So, how do I go about that? Great question!.
You do this by simply providing relevant, high-quality content that helps solve particular problems or pain they're facing.
And then recommend a product to them later that 'YOU' think will further help them solve those problems or pains.
Now…
If you first build solid trust and RELATIONSHIPS with the person whom you're going to sell to or trying to sell to.
Whatever marketing strategy you're leveraging will absolutely work for you.
That being said, let's take a look at the difference between these two marketing strategies.
Below Are The Difference Between Email Marketing And Affiliate Marketing:
Targeting Your Audience
In Email Marketing, you engage or interact with your targeted audience through email sequences or series of emails.
In Affiliate marketing, you engage with your audience through blog posts, YouTube videos, or social media posts.
Customer Base
In Email Marketing, you actually own your customer list and you can remarket the same product to them over and over again until they buy it.
In Affiliate Marketing, you don't own any customer list, so, there's nothing like remarketing or repeated sales.
Promotion
In Email Marketing, your main GOAL is to capture or collect your visitors' email addresses either from your website, blog, or social media and then send a series of emails to promote your offer which you've already set up.
In Affiliate Marketing, you have to constantly promote your blog post or youtube video either on social media or using search engine optimization (SEO), thus, you have to work on SEO in order to get consistent traffic to your site.
Engagement
In Email Marketing, It requires work, you need more active involvement according to your audience's behavior or reaction. Thus, it's a continuous process.
In Affiliate Marketing, It's more like a passive process, rather than active. You can create a blog post or video with your affiliate link in it and it may be earning you income for months or years to come.
Similarities Between Email Marketing And Affiliate Marketing:
You can start both affiliate marketing and email marketing without building a blog or website (in my opinion I don't recommend that. Build a blog for your business).
Both of these marketing strategies can help you grow and scale your business dramatically.
Both of these strategies can help you build trust, reputation, or credibility with your audience.
Now… 
If you ask for my advice, I'll recommend you combine these two strategies. 
Why?
Both of them have the potential of boosting your income.
Before we go any further, I would like to first define what email marketing and affiliate marketing are.
| Get This FREE training To Learn How To Attract Leads And Customers To Your Business THE RIGHT WAY |
What Is Email Marketing?
Email marketing is nothing but a powerful tool that businesses use to acquire customers, market products or services. Basically, email marketing is done by sending mail to a group of people about a product and service to increase sales.
In simple terms, email marketing is a digital marketing strategy used to sell a product or service while building trust and relationships with an existing customer.
Email marketing can consist of the following:
Newsletters
Updates
Promotions of sales and offers for subscribers, etc
Email marketing can also be classified as marketing a product on the company's behalf.
What Does Email Marketing Does:
Email marketing assist in customer targeting and sales growth
It helps in the promotion of brands
What Is Affiliate Marketing?
Affiliate marketing is a process of making money online through promoting or marketing other people's products or services. however, you only get paid when people purchase that product through your link.
In other words. 
Affiliate marketing is a digital marketing strategy or tactic that people use online to promote or recommend products and services from companies through blog posts, YouTube, or social media.
And earn a commission whenever someone purchases the product through their link within a period of time.
The more people that click on your affiliate link and purchase the product, the more money you'll make.
And more benefits the company gets because they get new sales and new customers they can market different products to in the future.
Now…
There are three main players in affiliate marketing:
The merchant – The product creator
Affiliate – The product promoter
Customer – The product buyer
That said…
The main role or goal of you as an affiliate marketer is to advertise or market products created by other people (either a company or an individual) to generate sales and earn a piece of commissions.
P.S:
I have another post where I share with you in detail what affiliate marketing is and how it works… You can check it out here.
P.S: Also check out this post on what affiliate marketers do and how to become an affiliate marketer.
Well, congratulations on becoming an affiliate marketer. Now, let's take a look at how you can start generating leads for your affiliate business.
Here Is How To Build An Email List For Your Affiliate Marketing Business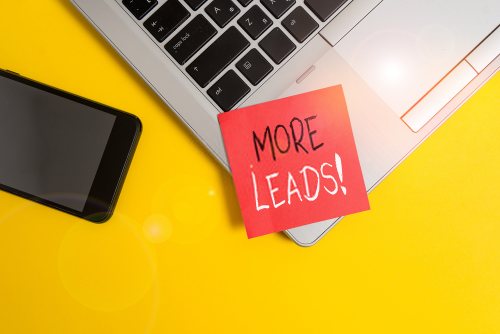 To build a targeted email list, you need to first figure out what actually your audiences are looking for or need help with and provide them with that.
Give them something of value for FREE, something they want or are in need of like a free training course, ebook, etc. 
Why? 
So that they can give you their email address without hesitation.
Then, create a landing page where people who want access to your free gift have to opt-in their email addresses.
IMPORTANT: Your free item has to be of REAL-VALUE that will solve real problems and has to be congruent with your niche.
That being said…
Here are the steps to build an effective email list:
Step #1: Sign For An Email Service Provider
To start email marketing as an affiliate, you need to first find an email service provider and sign up with them.
There is a handful of them out there like (GetResponse, Aweber, LeadPage, ConvertKit… etc.).
However…
If you ask for my recommendation, I recommend you roll with GetResponse.
Why?
GetResponse is user-friendly and offers you all the tools you need to run successful email marketing.
They have both a Landing page and an effective Autoresponder all built-in, in one place which allows you to capture your visitors' email addresses and market your product to them.
That means you don't have to pay any extra money for other tools. You have everything all built-in, in one place.
You can sign up with GetResponse here.
(I'm an affiliate of GetResponse, meaning if you through my link I'll receive mall commission which is no additional cost to you)
However… 
Whichever email software you prefer to roll with, make sure you take the time to read their terms of service before you proceed.
Step #2: Create A Lead Magnet
Next, you need to get people to sign up for your email list. But before they can give you their email address for free, you need to give them something of value for FREE in exchange for their email addresses.
These freebies can be in a form of:
Downloadable PDF
Checklist
Step-by-step guide
Tutorial course
Cheatsheet, etc
This is something that you have to create once and the fulfillment will be automated.
However…
Make sure it's related to the niche you're in and based on the product you want to promote.
Why?
This will help you be able to promote your affiliate products to them easily because they already know what type of information will be getting from you.
Step #3: Create A Sign Up Forms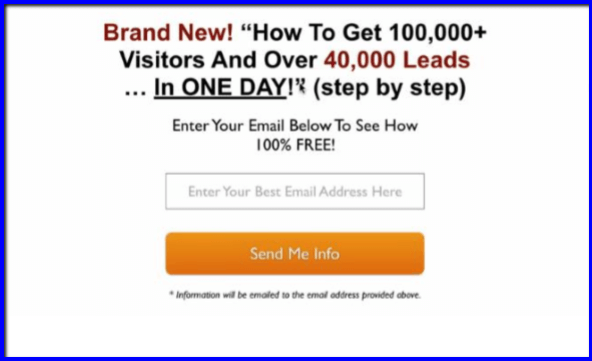 Now, as your FREE item is ready, the next step is to create a website, YouTube channel, or Facebook group based on your niche. 
And then offer your audience these freebies.
But before they can get access to the free item they have to give you their email address. 
So you want to create a signup form and link your freebie to it.
And as they opted in their email address, their contact details will be stored in your email provider account.
IMPORTANT: Make sure the text on your signup form is relevant to what they are going to get and also make sure the signup form is visible for your visitors.
Step #4: Create An Automated Email Sequence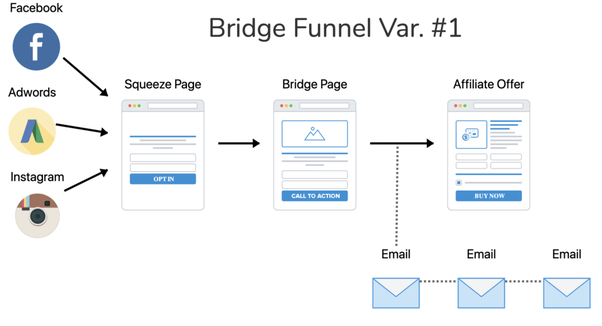 Now, as your visitors opt-in to your email list, you need to follow up with them with relevant, educational, helpful, and quality emails that your subscribers will engage with.
You can set up these emails on a specific number of days (at least 7-day) to be sent out after the visitor subscribes.
Step #5: Produce Great Content
Start providing helpful content for your prospects to keep them reading your emails. Don't try to sell first, provide value first.
Find out what your audience wants and provide them with that.
Providing helpful information to your list will keep them opening your messages which overtime will eventually lead to sales.
Don't make yourself a salesperson in your emails, you may lose your subscribers (people hate to be sold to).
So… 
Focus on Providing VALUE and the money will honestly follow after.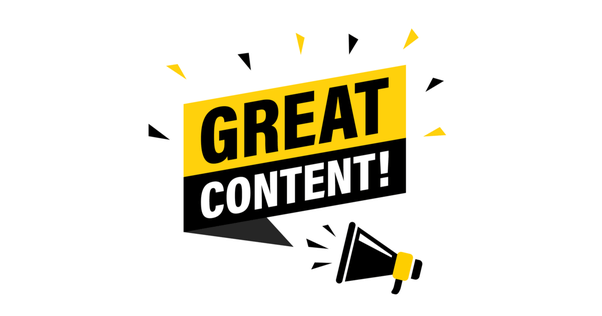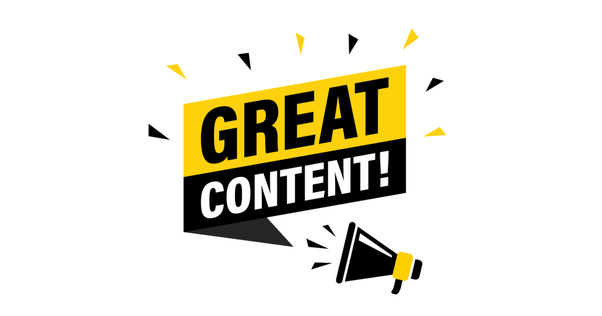 Step #6: Add Sharing Buttons To Your Email
Include sharing buttons in your emails, so your subscribers can share your email content with their friends and family.
Adding a sharing button to your email content can help you get new subscribers to your list as your subscribers' friends and family can also subscribe to your list.
Step #7: Continue engaging With Your Subscribers
You want to make sure your subscribers keep hearing from you so they can remember you. 
So, keep adding educational, helpful, and entertaining emails to their lives. 
Also… 
You want to start promoting your affiliate product to them as well (we're here to make money right, lol).
| Get This FREE training To Learn How To Attract Leads And Customers To Your Business THE RIGHT WAY |
How To Promote Your Affiliate Links Through Email Marketing
Affiliate marketing through emails is one of the most lucrative and popular ways online businesses use to market their product to a potential customer.
The whole idea behind this is to send a series of emails to an audience delivering helpful and quality information recommending, promoting, or marketing products and building trust and relationships with them.
Now…
In order to earn significant income via email marketing, you need to have a large number of subscribers that see or get exposed to your emails.
Why?
Well, the thing is the more people who see your emails, the greater the chances of you turning those views into a sale.
Here is some of the ways you can promote your affiliate links through emails:
Think of the kinds of problems and pains people have in your niche or industry. And then create content or information that offer real solutions to those problems and in your content you can add your affiliate links.
You can also broadcast emails to send out special offers to a great affiliate products deal they don't want to miss.
Furthermore…
Provide your subscribers with tips on a daily basis, after a week, promote your affiliate offer to them. Then, again provides them with relevant, valuable content which is related to your niche and within that content you can then point them to your affiliate offer.
Also…
You can tell a story that quietly resonates with your affiliate product and place your affiliate link in the part of the story that makes sense.
Type Of Marketing Email You Should Be Sending Out To Your List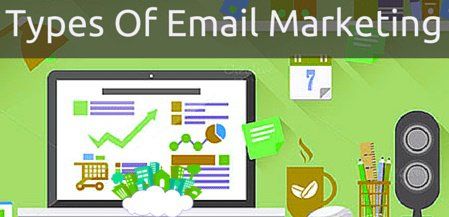 There are various types of email campaigns you should be implementing in your business: Engagement and Transactional email. 
Engagement – Engagement types of emails are more about introduction and storytelling.
Transactional – Transactional emails are most or directly about marketing and closing a sale.
Those are the two types of email you should leverage. However, don't consider them as a definitive list – not all businesses are the same, so make your strategy according to your business type.
Let's take a look at each of the types:
Engagement Emails
Welcome Emails – 
Tutorials and Tips Emails 
Customer Stories
Brand Stories
Re-engagement Emails
Transactional Emails
Cart Abandonment Reminders
Time-Sensitive Promotions
Receipts Emails
Sales Follow-ups
Review Requests
Some Mistakes To Avoid When Running Email Marketing As Affiliate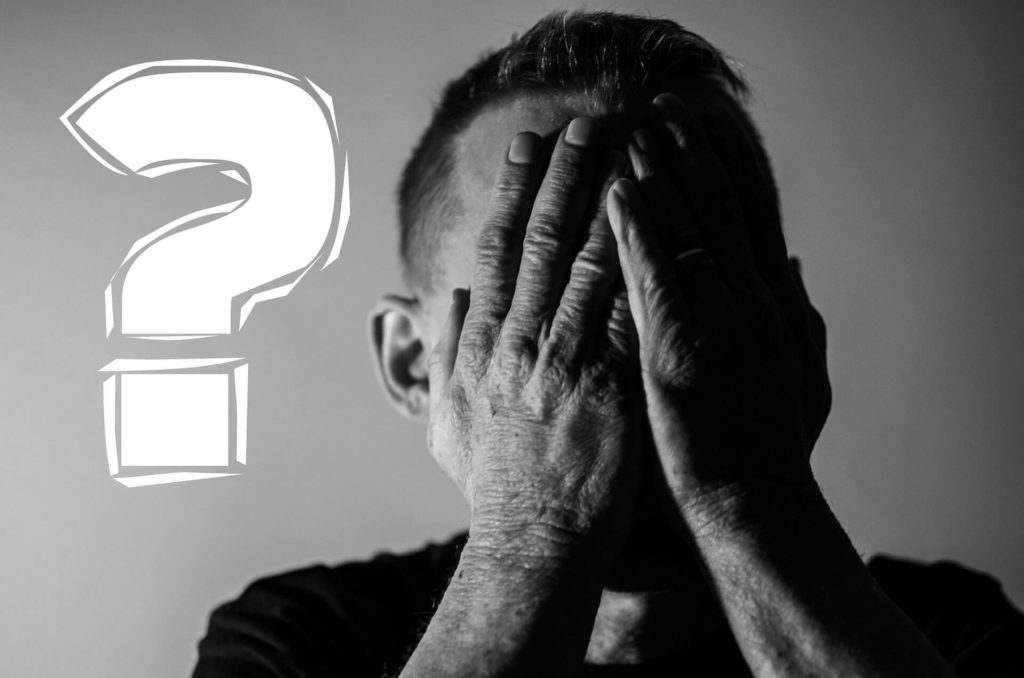 In my opinion, I strongly believe email marketing is the best way to really generate sales or revenue for your affiliate business.
Once you build your email list you can sell whatever product you have in stock for your list as long as they are interested in it.
However…
There are some petty mistakes that can literally prevent you from generating those sales.
Below I share with you some of the mistakes you should avoid if you want to run a successful email marketing:
Email Marketing Mistake #1: Buying Someone Email List
Buying someone else's email list like solo ads is one of the biggest mistakes you can possibly make in email marketing. 
People, in general, buy from people they Know, Like, and Trust. 
If they don't trust you, guess what? They're simply not going to buy from you.
So…
By buying someone else's email list, you're only wasting your own time and effort… 
You'll find it very difficult to sell your offer to them because you have not built any sort of TRUST and RELATIONSHIPS with them.
That being said…
If you already have your own active email list, then get serious about building relationships with them. 
Provide solutions that will help solve their problems and pains they're having challenges with.
However…
If you don't have your own email list, I would advise you to get serious about building one immediately.
Mistake #2: Sending Email With No valuable Contents
A lot of marketers find email as a valuable source of building a connection with their audience that won't only boost their sales and revenue but to also enhance their brand.
So… 
They focus more on helping their audience rather than just trying to make money from them.
However…
A lot of people do the opposite. They focus more on selling than teaching or helping their audience. 
Which in the end destroys the TRUST they build with those audiences.
That being said, make sure your emails, 90% helps and 10% sales. 
Don't be desperate to make money from your list, try to help them and the money will honestly follow.
Mistake #3: Not Using The Right Tool
There are tons and tons of email marketing software tools out there. Among these tools, there are some that are not of good quality.
If you choose the wrong tool, later on down the road moving your list to another platform may cost you more than half of your audience.
So…
To avoid that, ensure you conduct proper research before you choose any email marketing software tool.
Using the appropriate tool can maximize your reach and total conversion.
Mistake #4: Not Paying Attention Or Checking Your Email Content For Spam
The kind of email you send to your list can make or break your email marketing effort. 
Using certain words, terms, or phrases in your email content can get you picked up by spam filters and get your email moved into the spam folder. 
The higher your spam score, the higher the chances are that your future emails will land in the spam folder.
Sending too many spam emails can harm the trust and reputation you build with your list.
Overtime… 
This can cause your subscribers to put you on a blacklist or unsubscribe from your list.
Now…
If you ask for my advice, I recommend you use a spam checker to make sure that your deliverability is as high as possible.
Mistake #5: Not Knowing Your Audience
Knowing who your audiences are is extremely important for your email marketing effort. 
If you don't know what your audiences are in need of, looking for, or need help with… 
It's likely that you'll be sending the wrong kind of email to them which might result in a high bounce rate. I mean they won't read those emails.
So…
Always start out with a concrete buyer persona to know what kind of messages you should be pursuing. 
If not so… You're basically throwing mud at the wall to see what sticks. 
Here is what I want you to do…
Ask yourself these questions about your targeted audience or ideal customer: 
What niche or industry are they in? 
What is their biggest pain-point? 
How can I help them? 
Understanding these questions will allow you to create content that is both helpful, useful or relevant to your target audience's needs.
Here Some Other Mistakes Done In Email Marketing:
Sending email just for getting clicks on affiliate links
Not including a very attractive subject line
Having a poor a poorly designed email
Misleading subject line
Sending too many emails
OVERVIEW:
Mistakes are inevitable. Everyone makes mistakes. Some mistakes are big and some are small. 
However…
When it comes to a business aspect, every single move adds to the final impact. 
Therefore… 
Even an unseen mistake can cause serious problems or damage and can affect your entire business operation.
So…
To get the maximum output from your Email Marketing effort, avoid these most common email marketing mistakes above.
Best Email Marketing Software And Automation Tools  For Affiliate Marketing
There are tons and tons of email marketing tools out there and among all these tools it can be hard to find the best one.
However…
If you're running an affiliate marketing business or any kind of online business, I've had an amazing experience with GetResponse.
Their platform is easy to use, they have both landing page and autoresponder built right into their platform.
And they have scalable pricing options based on your email list size.
P.S: You can click the banner to get started with GetResponse here.
Here is the Link to GetResponse again.
(I'm an affiliate of Getresponse, meaning if you go through my link I'll receive a small commission which is no additional cost to you. This helps me to focus on creating more helpful content for you and others) Thanks For Support!
What Makes A Good Email Marketing Software Tool? When choosing email marketing software make sure it has the following features:
Integration – It's extremely important that your email marketing tool allows you to integrate your customer relationship management software (CRM).
Affordable Pricing – The main idea of using a tool is to drive traffic to your offer and make sales out of it. There is no point in spending a lot of money on a tool that costs more than what you earn. The price has to be such that you can at least earn more than what you spend on the tool (it has to be balanced). 
Response Handling – It's important to choose a tool that provides an automated response.
Below I listed some of the best email marketing software tools currently popular in the marketplace for automated email services:
GetResponse
Convertkit
Aweber
LeadPage
Constant Contact
Mailjet
Sendinblue
Hubspot
Mailerlite
Drip
Mailchimp
GetResponse: This is one of the popular email marketing software tools out. It's very easy to use and it makes email marketing easier for online business owners by coming up with amazing marketing tools which allow you to capture and create smart automated campaigns. 
GetResponse offers a drag and drop builder which allow you to create the following: 
Campaigns 
Segment contacts
Send emails designed for specific groups.
ConvertKit: This is also another popular tool in the email marketing software industry. ConvertKit is easy to use and has some amazing tools for those who want to do things in a professional way.
With ConvertKit you can upgrade your content and incentives sign-up forms. It also comes with easy-to-manage auto-responders allowing you to send drip emails.
AWeber: This is one of the oldest, easiest and popular email marketing service providers in the world.
Aweber offers a wide range of marketing tools for both small and large businesses to manage their email marketing. 
You'll get access to tools like:
Email templates
List management
Autoresponders
Email tracking with detailed insights.
Constant Contact: Constant is one of the largest, easiest, and fastest email marketing tools out there. It allows you to manage your email lists, contacts, email templates, marketing calendar and provides you with easy tracking and reporting.
It also has social media sharing built-in. They also offer features such as:
Facebook ads integration 
Free image library
List segmentation
Powerful eCommerce integration
It has a 60-day free trial (no credit card required)
Mailjet: This tool is also another popular email marketing service known for having a great price and email deliverability. 
Their email marketing platform comes with everything you need to run a successful email marketing such as:
Email newsletters
Email automation
Transactional SMTP emails
SMS with a drag and drops user interface
By using the above tools you'll be able to run successful email marketing.
Among all the email marketing tools I listed above, my recommended one is GetResponse.
You can get started with GetResponse here for FREE (30-DAYS FREE TRIAL)
Here Are Some Free Email Software Tools For Affiliate Marketers
You don't necessarily have to pay a HUGE amount of money for email marketing tools. There are a handful of free email marketing tools that can literally help you save time and money.
You can start your email marketing journey with FREE email marketing tools like MailChimp or HubSpot.
However…
One thing about a free version of email marketing tools is that you can't do A/B testing, you can't generate any proper report and stuff. 
So, in that case, you have to upgrade to their paid plan.
However…
If you still want to go with a version. Below I listed a few of them:
MailChimp – Mailchimp is believed to be one of leading email marketing tools out there. Their free plan provides you with basic email marketing features such as email creation and scheduling of emails. What makes mailchimp a great email marketing tool is its smart recommendations feature, which provides you with amazing audience insights to optimize your marketing efforts. You can automate your emails at crucial steps of the buyer journey, you can easily send out welcome emails, order confirmations, abandoned cart reminders and many more.
HubSpot – This tool is best known as a marketing automation platform. They recently launched a free email marketing tool that small businesses can use for transactional email needs. You can use it to create or send kickbacks from lead offers, thank you emails after a customer purchases your offer, or just for promoting your offer. HubSpot email marketing free version can do a lot.
Sender – This is also another best free email marketing tool in the market right now. They have amazing features that allow you to create stunning email messages without any knowledge about HTML. They offer tons of already-made templates which you can choose and customize. Also, you can even personalize your email message for each recipient to create an even bigger impact.
Benchmark – If you want to create emails that look great no matter which device they're viewed on, benchmark is a great option for that. You can add images to your newsletter, you can even edit the email right on their platform. They have options where you can choose pre-designed templates based on your niche or industry. They have a tool called 'dual view', this tool allows you to do your email design as you're editing, which simplifies the whole email creation process.
Sendinblue – Sendinblue is a marketing communication platform that offers email marketing tools such as customer relationship management and landing page creation. It has over 70 design templates,which allows you to easily create good-looking emails. It also allows you to preview your emails to ensure it looks the way you want it to be.
Omnisend – Omnisend is an ecommerce marketing platform that allows you to integrates all your marketing in one place. However, with there free version, you can only send email, but it more than enough to support your email marketing effort. You can automate your emails delivery base on your customer's behaviour.
SendPulse – Sendplus is a marketing platform and at the same time an email marketing tool. It comes with ready-made email templates that you can easily customize using their drag-and-drop editor. You can even set up your emails to be automatically sent out based on your audience behaviour. You can even personalise your emails by name, gender, age, date of birth, etc.
How To Launch A Successful Email Marketing Campaign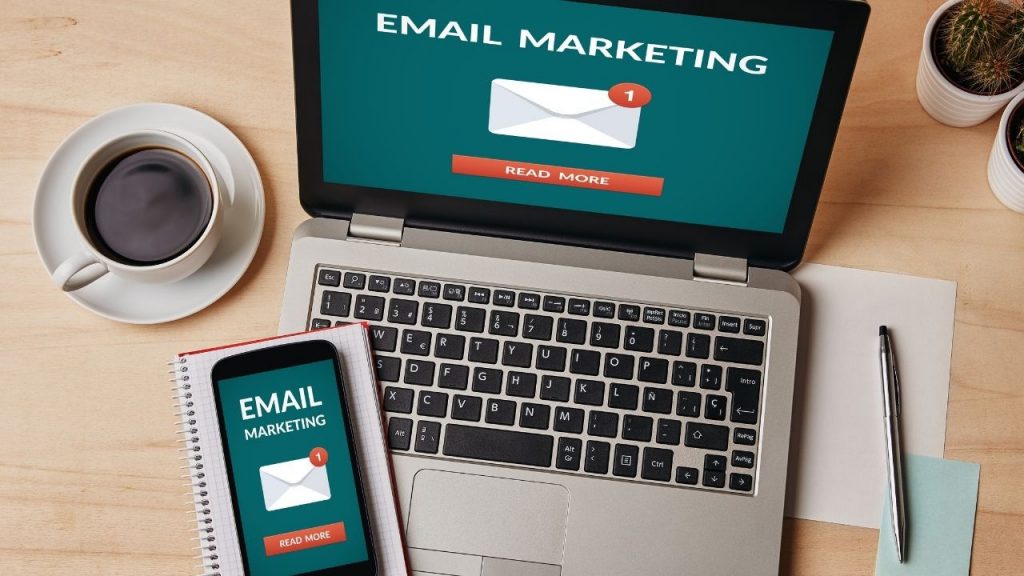 "But how do you create a successful email marketing campaign?
Well, this is relatively easy.
It's all about testing. You can test out different subject lines like: 
Lead content 
Autoresponder follow-up messages
Presell copy, emails, and emails alone.
However…
The content alone is all-important, but it's even more important to test out your autoresponder follow-up emails.
That being said…
If you don't have the time to do it yourself, I would highly recommend hiring someone knowledgeable about your niche to automate your follow-up emails and the testing.
However…
If you ask for my advice I would recommend you do the testing yourself.
Why?
It's important you test each of your lead products in your emails yourself to make sure you get the right leads in your list… 
Not just any clueless, freebie-seekers subscribers.
Why?
This is important because your profit margins are greatly dependent on it.
6 Simple Steps To Launch A Successful Email Marketing Campaign:
Do Your Research: In my opinion, I think in order to have a successful marketing campaign you need to do thorough research before developing your campaign. You need to take your time to do proper research to understand your niche or industry: What it will cost to place advertising there, how to create an event that will target an audience to notice and respond or what it will take to build organic attention there.
Know Your Audience: You must take the time to define who is your target market and when do they most hang out online or spend most of their time: Most of them are on YouTube, Facebook, browsing websites, etc and reach out to them most effectively. If you can get people who are actually looking for or in need for what your business offers that will help drastically with a successful campaign.
Have A Pan Of Action: It will be best if you have a plan of action about your promotion: Your goals, email templates for contacting your customers, information about your audience, a list of people who can help you promote your campaign, tools you'll use to promote your product, etc.
Learn From Others: If you try to do everything by yourself without asking for help or learning from others who are already successful with what you're doing. Well, chances are that you'll fail. So, you need to find other successful people in your industry and learn from them, follow up with them on social media and look at what they're doing. Get involved in community with like-minded people, have a look at other successful people's projects, look at what secret sauce they had or what they did.
Give Yourself Enough Time: If you get an idea today and tomorrow you start launching. There's a high chance that you'll fail, (unless you're an expert or have a good knowledge about your niche). It would be best if you take one step at a time. Don't rush into things.
Start Testing And Make Adjustment: When you start your campaign, it's best to know how it's working and be willing to make changes to help it become way successful.
(Appreciate it If You Pin This Into Your Pinterest Board)
CONCLUSION!
My final thought on why use email marketing for affiliate marketing?
"As an affiliate marketer in order to succeed with affiliate marketing you need to get serious about email marketing. Email marketing can bring a lot of benefits to your affiliate business. After social media, email marketing is the second spot for promoting affiliate products and services.
And it's very very profitable and effective when compared to other promotion options".
With email marketing, you own that traffic and it's yours. As for YouTube, Google, Facebook, Instagram, Twitter, Tik Tok, etc. 
Those traffic sources can be taken away from you. 
Why? 
Because you don't own them. With emails, those are yours forever.
However…
To run or have successful email marketing, you should be sending the right email to the right customer at a time.
You can't send the same email to the same person or customer over and over again. 
So… 
Know your list and don't send the same email or newsletters continuously.
Importance Of Email Marketing For Affiliate Marketers FAQs
What Is Email marketing?
Email marketing is the use of email by a company or an individual to advertise or promote a product or service and develop relationships or interact with ideal customers directly rather than as an intermediary.
The email includes a newsletter, with updates to develop leads, convert a prospect and ensure a current customer has a positive experience.
How Does Email Marketing Work?
In my opinion, I think email marketing is very necessary for anyone who wants to run a real online business. When you run a blog or YouTube, building an email list should be the first thing you should be focusing on.
Here Is An Overview Of How Email Marketing Work:
Sign up for email marketing software
Capture leads and grow your email list
Learn email marketing strategy
Set up an automated emails
Use testing tools like A/B testing to monitor and improve your campaign performance
Clean up your email list on a regular basis to remove invalid email from your list
What Is Affiliate Email Marketing?
Affiliate email marketing is a process or a method affiliate marketers use to promote affiliate links or offers by sending targeted email sequences to different groups of people on their email list. This method is quite helpful and profitable for promoting affiliate products in any niche.
You can create automated email sequences that help, teach, and educate your subscribers and add a few links in the email to promote your affiliate product or services.
This approach can help increase your conversion rate and boost your sales.
Is Email Marketing Easy?
Email marketing can be easy and hard depending on your standpoint. If you have good knowledge or training about it, it can be very much easy and simple for you. However, if you have zero knowledge and experience about it. It will be a bit difficult for you. So, it's best you learn about email marketing before launching your first email campaign.
The key thing is to know what you're doing so you don't mislead your audience:
Figure out what your audience need help with
Talk about their pain points
Talk about their desires and needs
Provide solution to their pain points
Learn how to tell stories that resonate with them.
That said, it's easy if you know what you are really doing.
Is Email Marketing Worth It?
Yes, it is. Email marketing is currently on the rise and it's the best and number one way to get your product in front of the right audience and get a lot of conceivable customers who may be likely to purchase from you over and over again. Email marketing is worth it for the following reasons:
It's very cost effective
It easy to use or manage
It increase your sale and revenue
It help you build a customer list
It help generate leads and engage with potential customers
Introducing new products and brand awareness
You can easily track your ROI
It's scalable
That being said, email Marketing works like a CHARM when you do it right. You can enjoy all the benefits I listed above if your email marketing activities are good.
Is Email Marketing Dead?
No, email marketing is not dead. It's still an effective method of promoting a product. A lot of big brands use email to communicate and sell products to their customers. Most people don't buy at the first time of seeing an offer and the best way to really get them to buy that offer is through email marketing. This is why email marketing is not dead but still effective.
Can You Make Money From Email Marketing?
Yes, you can. Email marketing is the best way to increase your revenue. It is said that the money is on the list and if you're building an email list, you're literally leaving huge money on the table. 
The value of email marketing is 17.9 billion US dollars and statistics show that that figure is expected to go up. So the future of email marketing looks so bright.
Here Are Some Ways You Can Make Money With Email Marketing:
Affiliate Marketing
Digital Product (selling your own products)
Ads (driving traffic to your blog and make money through ads)
What Are The Challenges That Come With Email Marketing
Even though email marketing is said or proven to be one of the best marketing methods. However, it can bring you some challenges and most of these challenges come after you have built or established your email list.
Here Are Some Of The Challenges Of Email Marketing:
Low open rate
Low Delivery rate
Low click through rate
High spam complaint
However, this challenge does not mean you have the wrong kind of prospect on your list. It's part of the process.
But if the first 3 problems keep repeating. Then I recommend you consider how and where you're getting people to sign to your email list and make an immediate change.
What Is Email Marketing Strategy?
An email marketing strategy is a set of strategies that marketers use to obtain a customer and grow their email list. Such as giving away items for free. This encourages people to subscribe to their newsletter. This strategy is often done by people who don't have a large number of email lists.
What Is The Best Affiliate Marketing Email Platform?
There are a handful of email platforms out there for affiliate marketing, it's difficult to select the right one. However, picking the right one is extremely important for your success. Here is a list of some of the best email platforms based on my research.
ConvertKit
GetResponse
Aweber
LeadPagge
Drip
Hubspot, ect