14 downsides of affiliate marketing: Affiliate marketing is one of the best and most popular ways of making money online by promoting other people's products and services. However, as with any industry out there, there are downsides to affiliate marketing that affiliates need to be aware of.
One of the biggest downsides of affiliate marketing is that it takes time to make money from it. Also, the learning curve takes time and it's difficult to find the right niche, product, and targeted traffic to an offer that converts into a sale which letter results in people "giving up". 
When it comes to affiliate marketing, the best thing to do is to stick with it till you start seeing the result you want.
Because building an online business or making money with affiliate marketing is not as easy as it promises to be. 
There is work involved and that work takes tons of time.
If you're new or just about to get into this field, I believe the best thing to do is to commit to learning everything you can about it. (eg. how it works, what is it about, ups and downs, etc.) before taking any further steps.
14 Downsides Of Affiliate Marketing
There are tons of "disadvantages to affiliate marketing" that you need to know about or be aware of if you want to bypass failure and set yourself up for success.
Below I share with you some of them.
Here Are 14 Disadvantages Of Affiliate Marketing
1. High Competition
Since most affiliate programs are free to join, there will be tens of thousands of people promoting the same product that you are also promoting. 
And it can be challenging and uncontrollable to differentiate yourself or stand out.
That said.
The only way to overcome the competition is to identify who your target audiences are and understand their problems, pain points, and challenges.
And create content that helps solve the problems they're facing.
Also, you need to educate yourself about your niche. 
Invest in good courses and learn all the tips about how to market or correctly present a product to the right audience.
Also, it's important to keep up with the latest marketing strategies and tactics and regularly update skills to stay ahead of the competition. 
2. Dependence On Merchants
Affiliate marketers solely depend on product creators (merchants) to provide them with products or services to promote for a commission.
And sometimes, this can limit most affiliates from being creative.
And if the merchant goes out of business or stops selling the product.
It can negatively impact the affiliate's income.
To avoid this, it's important to diversify your affiliate portfolio – I mean promote products or services from multiple merchants across different niches or industries.
Harnessing the power of this strategy can help spread your risk and ensure that you always have multiple and steady income streams in case one stops coming.
3. High Potential For Scam
Affiliate marketing has been proven to be one of the best and most legitimate ways of making money online.
However, there are also scam activities in affiliate marketing.
Some fake merchants promise high commissions for selling their products but never pay.
Also, there are some affiliates that involve fraudulent traffic generation methods that violate the terms and conditions of affiliate programs.
That said.
To avoid scams in affiliate marketing, it's important you do your research before working with any merchants or affiliates.
Also, before joining any affiliate program, you should carefully read the terms and conditions of the program.
And carefully comply with the program rules and regulations to avoid being banned or penalized.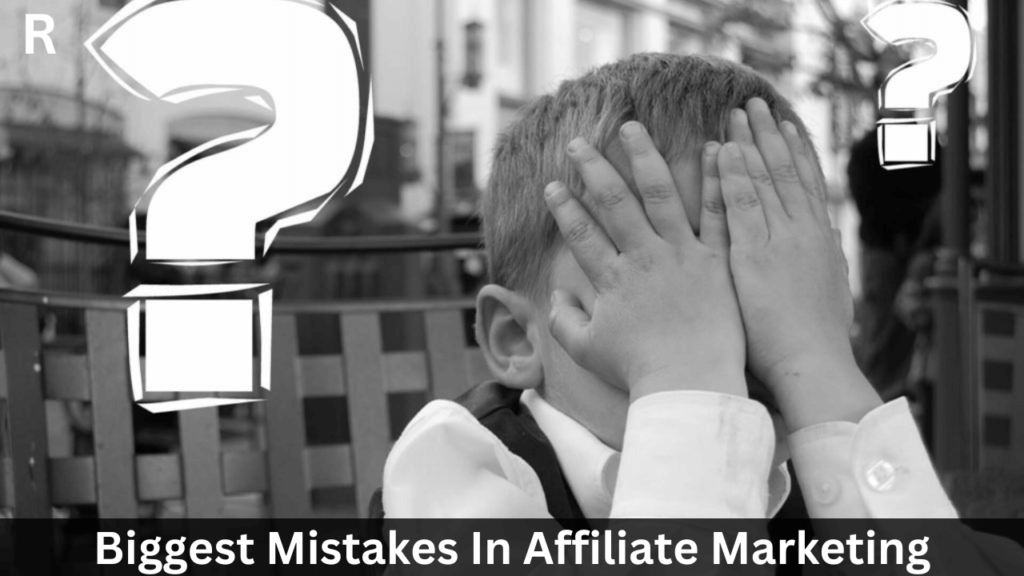 4. Fake Training Or Courses On Affiliate Marketing
Most affiliates, when they first get online, get exposed to other affiliates, "the so-called-gurus" showing their income results.
And telling people you can make money quickly with affiliate marketing without doing anything.
And most beginning affiliates fall for those lies thinking if they should also follow the same step or do exactly what those gurus say and they'll also make money fast.
WRONG. 
Online there's nothing like quick or fast money. It takes sweat, effort, commitment, and hard work to make any substantial income online.
In fact, those self-proclaimed "gurus", most of them are not even making any money at all. 
they usually use fake results, showing mansions and cars to deceive people to buy their fake courses and products.
One funny thing is that some of those courses or training they created and charge expensively for can be found on YouTube and Google for free.
However, I'm not saying all gurus are bad there are legit gurus out there that are honest and put people's needs first instead of just trying to make money from them. 
But you still need to do your research about them when you want to enroll in any of their courses or programs.
5. High Cost Of Advertisement
Driving quality and targeted traffic to an affiliate offer is one of the key components in making money online. 
But on the other hand, getting that traffic can sometimes be difficult and challenging.
Online, there are two forms of traffic… Free traffic and paid traffic.
With free traffic, it can take longer than expected, which many people don't have the patience to tolerate.
With Paid Traffic, the earlier you start the more immediate result you will get, but one thing about this form of traffic is that there is an investment involved to get your product promoted and it's expensive.
And the risk of it is that you may not be able to make enough money to cover your advertisement cost. 
And what does that mean? You lose money.
Now, if you don't have an advertisement budget, don't try paid marketing especially if you are new, but if you have the fund, fine, but not advisable.
In the meantime, you can start with free marketing and you can still make a healthy income doing it.
There are examples of people doing free marketing and are very successful. The thing is, you just need to learn how to do it right and be patient.
6. No Control Over The Affiliate Programs
Ideally, you're not the one who created the product or the service, I mean, you don't own the affiliate program you're promoting. 
That means you have no control over the product or service.
The lack of control can be frustrating and lead to negative experiences for both the affiliate and the customers.
That said, to avoid this risk, it's crucial you research and sign up for programs and merchants that align with your niche, and value and provide quality products or services.
Also, you want to monitor what other affiliates and customers are saying about the product to ensure you don't waste your time on any crappy product.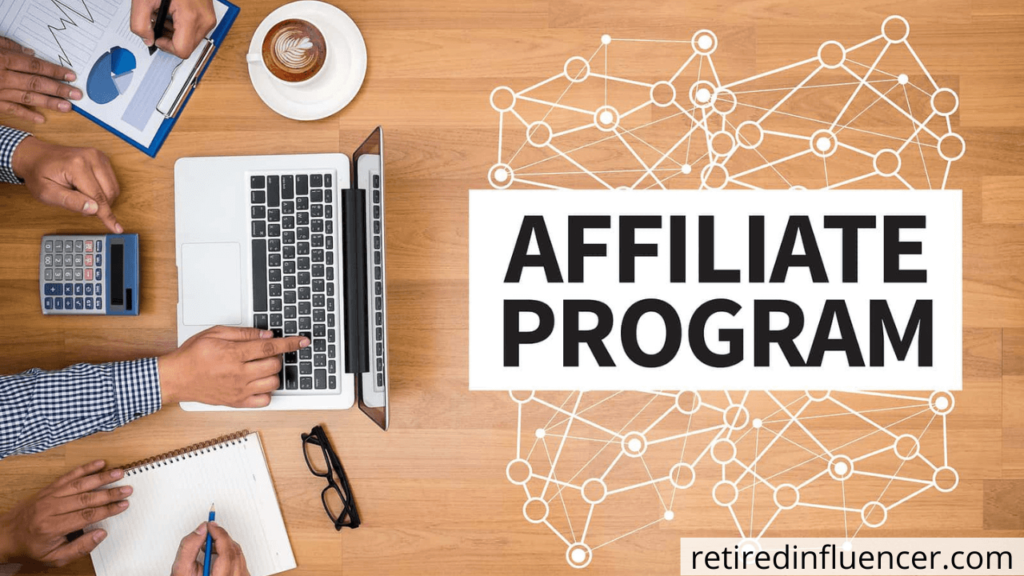 7. Commission Cuts
Another "danger of affiliate marketing" is that affiliate programs or networks can change their commission rate or cut the commission without any warning or notice.
And this can affect your affiliate income and make it difficult to predict your overall affiliate earnings.
For example, recently Amazon cut their commission rate, leaving many affiliates stranded.
That being said to avoid any commission cuts, you want only work with reputable affiliate companies and merchants that have a record of consistent commission rates.
You can also negotiate commission rates with affiliate companies and merchants and ask for long-term partnership agreements with them.
Taking this approach can protect your income.
8. It Takes Long To Get Paid A Commission
After spending sleepless nights and effort promoting a product, when it comes to a payout of your commission, it can take a month for the commission to be paid into your account.
This delay can be frustrating and impact your cash flow.
I'll suggest when joining any program, you should take a close look at their payment policy to see how long it takes to pay out commission. 
Because with some programs, they want you to reach a specific amount before they allow you to withdraw your money.
So make it a point to check that, unless you'll get frustrated waiting for your money.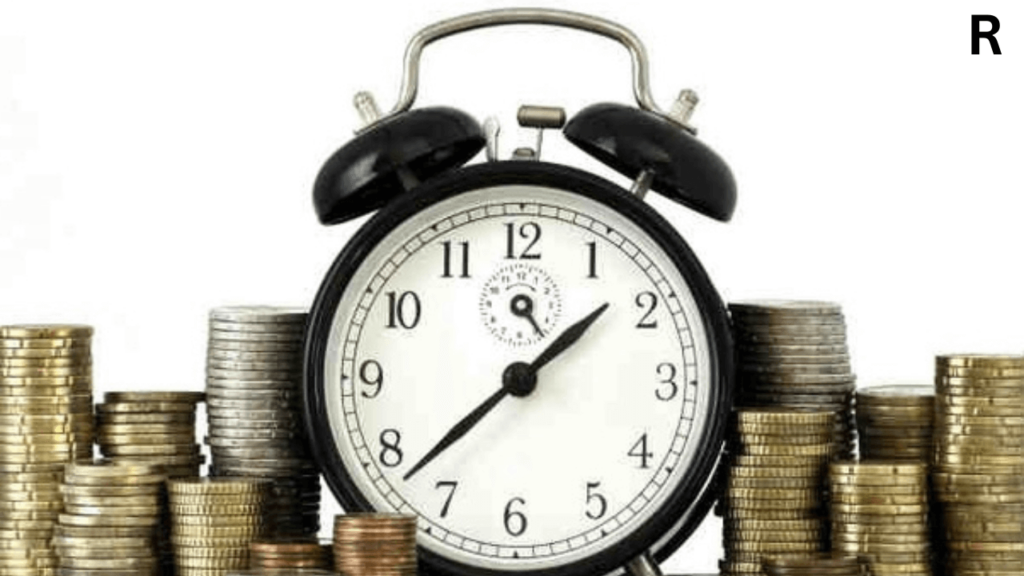 9. You Can Easily Lose Your Commission
Another "disadvantage of affiliate marketing" is that you may not get paid or you may lose all your commission completely.
This normally happens if the program you an affiliate for has a money-back guarantee policy. 
That is after a customer purchases a product from you and then later requests a refund by bringing the product back to the company.
And if it happens, the merchant will withdraw the money back and give it to the customer.
For some of the programs, they may steal your commission and run away with it.
10. Difficult In Building Trust With Customer
As an affiliate marketer, building trust and relationships with your target audiences is crucial for your success.
However, this can be difficult, especially in a crowded and highly competitive niche like affiliate marketing.
Where customers are overwhelmed with all kinds of promotional content and they may be skeptical of affiliate marketing.
That said to build trust and relationships with your audience, it's important you focus on creating relevant, high-quality, and valuable content.
That addresses your audience's need and provide a solution to their problems or pains.
Additionally, you want to be transparent with your audience and disclose your affiliate partnership.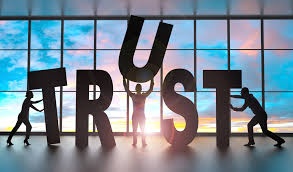 11. No Guarantee Of Income
We all know that affiliate marketing is one of the fastest-growing industries with billions of revenue generated from this industry every year.
And also one of the best ways to make a real passive income especially if you harness the power of pay-per-sale (PPS) affiliate marketing.
However, it's not a guarantee that when you get into this business, you're going to make money. 
In Fact, making money with affiliate marketing is very hard, you can't just say you are going to earn this amount of income and get it done easily. 
You're going to face a lot of challenges, and failures and have to put in massive work, effort, the right mindset, and consistency before seeing any expected result.
Especially when you are a newbie who has not built any TRUST with an audience or has no authority and credibility in your niche. 
So the best thing is to be patient, work hard, think long-term, and learn as you go.
12. There Is Little Or No Support From Either The Merchant Or The Companies 
Another problem with affiliate marketing is that some of the merchants or companies, don't provide any real support, guidance, or training on how to promote their products.
Or to answer any questions you may have.
All they focus on is for YOU and I to promote their product so they can make money and pay little commission to us.
Though some of the programs out there do offer some sort of support, it's not immediate. 
You'll have to wait for days or even a week before getting a response to your answer or request which is very bad.
The funny thing is that, even if they do respond to you, they'll not give you any reasonable answer that will help fix what you are having trouble with or answer your exact question.
What do you have to do?
Before joining any program, make sure you check if their customer support team is active in response in terms of troubleshooting before making up your mind to join them.
And if they respond to you in a minute or even in an hour, that's a good program to join.
13. You May Not Be Able To Build A Customer Base
It's very difficult to build a customer that Knows, Likes, and Trusts you when it comes to affiliate marketing. 
The problem here is that once you bring a customer or referral to an affiliate program, that customer may not purchase any product from you ever again. 
Why?
The product owner will rather establish trust and build relationships with the customer and sell more different products to them over and over again. 
And what you get to enjoy is the first commission you made from the customer.
In the end, upon all your effort and hustle, the product owner gets to make more money than you. 
since you are helping him to sell his product and on top of that generate leads.
What do you have to do?
The only way to avoid all that and make the customer your loyal customers and increase your income is to first capture the customer's email address before sending them to the product's sale page.
In that case, you have them on your email list and you can market more products to them through email marketing.
Failure to build an email list, you are setting yourself up for failure, and also, you are leaving huge money on the table. 
Unless the product you promote is a recurring program whereby you get paid month after month.
"It often said the money is in the list" and that's absolutely true. So the best thing I'll suggest for you is to get serious about building your email list.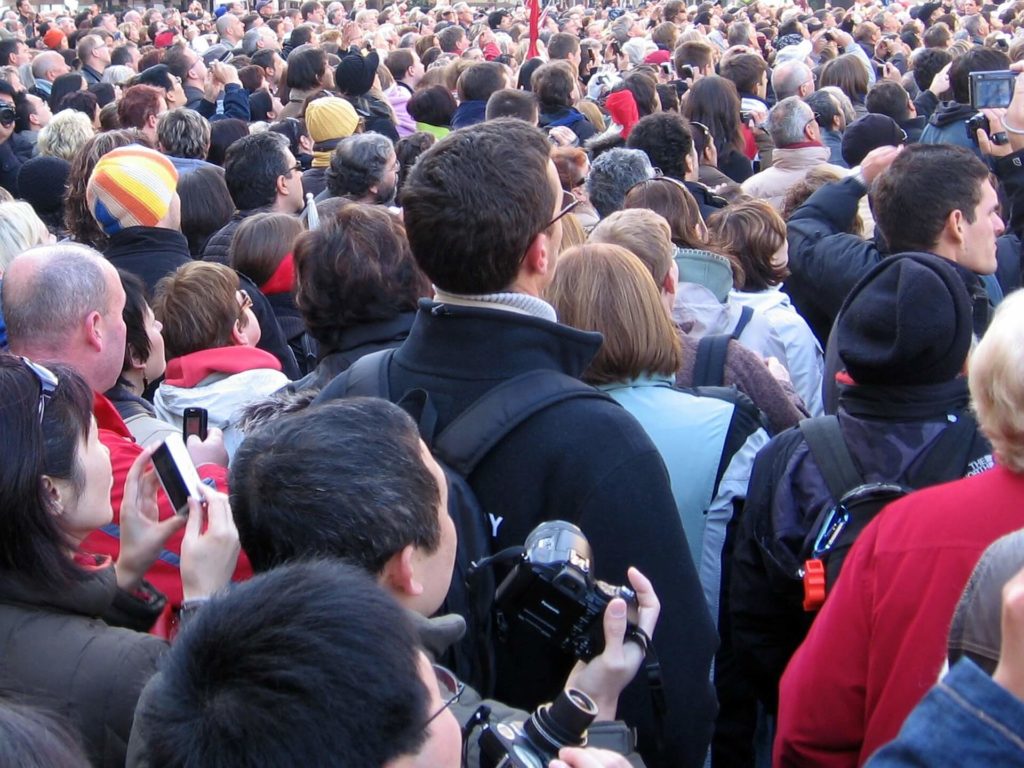 14. Legal And Tax Compliance
Affiliate Marketing is a financial transaction business model, which means, as affiliates, you need to comply with legal and tax regulations in your country or state, etc.
Failure to comply with these regulations can get you into a serious problem.
And many affiliates find that as a very difficult task, especially the beginning affiliates who may not be familiar with these regulations.
That said – To avoid any problem with your country or state, you want to educate yourself on tax regulations that apply to your business and comply with them.
OVERVIEW!
Affiliate marketing can be lucrative and rewarding for those who are willing to put in the necessary work and time.
However, you need to be aware of the downside and the challenges that are associated with the industry.
By staying informed on the challenges with affiliate marketing and avoiding them, you can build a successful affiliate marketing business that generates consistent income.
The ADVANTAGES OF AFFILIATE MARKETING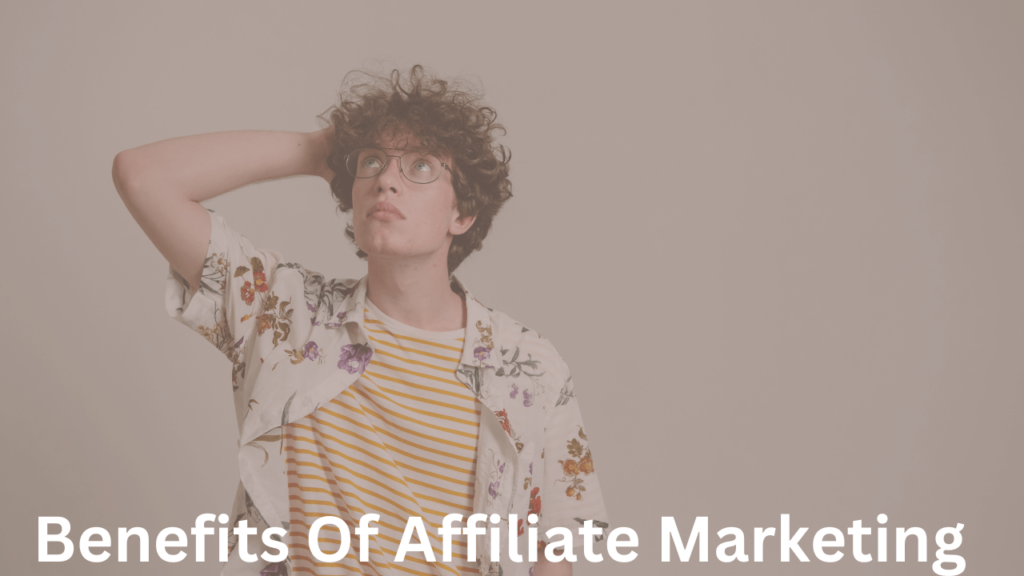 It's important to consider both the "pros and cons of affiliate marketing" before making any final decision.
So, with that said, let's take a look at a few advantages of affiliate marketing:
Little Or No Investment
Almost all affiliate programs out there are free to join, anybody around the world with an internet connection can join an affiliate program and promote their product or services without paying any amount.
The only cost of starting affiliate marketing is, if you decide to build a website, then you need to pay for domain and hosting but if you don't want to, 
There are many free platforms you can start off with, such as YouTube and other social media platforms, etc.
You Don't Need To Be An Expert
You don't need to be an expert or a university graduate with a certificate or have any technical knowledge in order to be an affiliate marketer.
You can simply learn the basics steps for free on YouTube or further enroll in a course to master the process and you can become successful at it and make a healthy income from it.
No Physical Store Is Needed
With physical products such as books, computers, cameras, kitchen equipment, etc, you need to set up a physical store when you want to sell these things. 
But in the case of affiliate marketing, you don't need any of that. 
You can work from the comfort of your own home with a laptop or computer with an internet connection and earn a significant income.
No shipping and Packaging Of Product
One of the good things about affiliate marketing is that you don't have to worry about packaging the product and shipping costs. 
Your only responsibility or what you need to focus on is to just market or promote your link and earn a commission from the company or product owner if a sale is made.
No Customer Service (Support)
If a customer has any problem after purchasing a product from you or wants information about the product. As an affiliate marketer, you are not responsible for any of that.
The customer will have to contact the product owner or the company that manufactures the product. 
Meaning, you're free from all sorts of that and that's the beauty of affiliate marketing.
Maximum Revenue
Another amazing thing about affiliate marketing is that when done correctly, you can make a full-time income from it. 
You can even earn a very good income just by promoting high-ticket items with less traffic.
For example, instead of joining a survey site and getting paid a few cents, you can generate substantial income by selling a product to real people.
Passive Income
Who doesn't want passive income, we all do.
Affiliate marketing is not about just selling a product and earning a commission alone, you can earn money with it while you are asleep or on vacation.
But understand this, that will only happen if you have put in the initial work and also make use of tools such as email autoresponder, etc.
Remember: Any work you are putting in today into promoting your product, just know that it is an investment that will pay off one day if done correctly.
Time And Location Freedom
With affiliate marketing, you can work on it at any time, anywhere with no boss on your shoulder shouting at you. 
Meaning you have the freedom to do more of what you love and also spend more quality time with your family.
You can choose to sleep and wake up anytime and work on your business. LOL!
You can also take time off because you are your own boss. You are free from all the stress with 9 to 5 jobs and all the toxic co-workers in your office.
You Choose What Product To Promote
You can decide what affiliate company to work with and which one not to. You also have the free will to do research about the company before joining them. 
And if you find out that it is a scam or they don't pay well you can bypass them.
For example, if you find a company or a product you like but later find out that they scam people or their commission is low, you can decide not to join.
Job Opportunity
Finding a good job nowadays is a bit difficult because the job you are going to apply for, there are many other people applying for that same job and in the end, they may or may not call you.
But thanks to affiliate marketing. 
More and more companies want their product and service to be sold fast and the best way they can possibly do that is through affiliate marketing.
And this is where you and I have the opportunity to make money from them by promoting their product online. 
And on top of that, you can choose multiple products to promote and earn more income and don't have to worry about financial problems.
CONCLUSION!
The fact that there are dangers or downsides to affiliate marketing, doesn't mean affiliate marketing is not a legit way of making money online.
It's one of the best and most proven online businesses. In my opinion, I believe anyone can become successful with affiliate marketing with the right approach.
Recommended Reading: