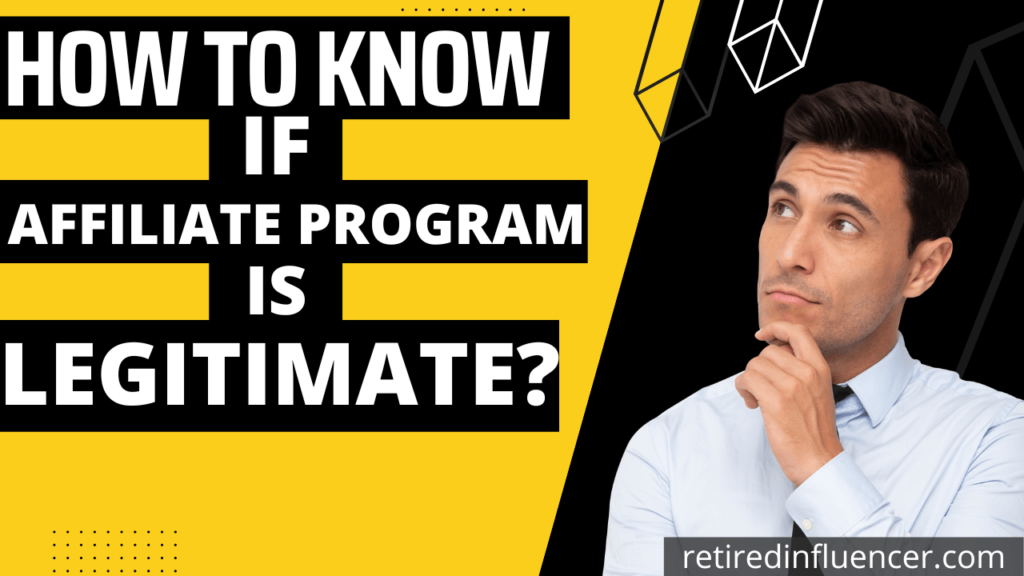 Well, I believe If you want to earn sustainable passive income with affiliate marketing, you should learn to promote products that are of good quality, so how to know if an affiliate program is legit or not?
Finding a legitimate or safe affiliate program is not easy nowadays since there are tons of fake programs out there in the marketplace. So, before choosing or joining any affiliate program, you should first do thorough research about the product or company so that you'll know whether their product is a good fit or not. 
Read on, as I will share with you some of the best ways to determine if an affiliate program is legitimate or not and many more. 
With that being said let's dive!
How To Know If An Affiliate Program Is Legit Or Not
To put it simply – One of the best ways to know if an affiliate program is legit or not is to simply buy the product or service yourself, test it out and have personal experience with it, that way you will know whether it is legitimate or not.
Taking this approach is going to help you have 100% knowledge about the product. 
And also feel confident when recommending it to others. 
Why?
Well, this is because you know what you're recommending is of good quality and it'll help add value to your ideal customer's lives.
If the program helps solves your audience's problem, they'll be willing to buy more from you in the future.
And in time, it will help you increase your affiliate income.
But guess what? 
I see most affiliates do the opposite. 
Most affiliates promote products or services that they're not familiar with or never used before.
And this leads many of them not actually promoting the right kind of product to their audience. 
Which later leads to a lot of them not actually seeing any success with affiliate marketing.
That said…
If your goal is to turn your affiliate business into a passive income business. 
Then I would highly recommend things you have tested, used before, have benefited from, or believe in. 
And you think will help your audience.
Taking this approach, your audience will be happy with you and thank you later for recommending that product. 
Why?
Because it has helped them solve their biggest problem, pains and challenges they're facing.
And in the future, they'll easily buy anything you recommend to them without hesitation.
Why Recommend Only Quality Program To Your Audience
Wondering why is it important of recommending quality or legit programs to an audience?
Well, this is simple – One of the best and most lucrative ways to generate significant income online probably with affiliate marketing is by recommending or promoting legitimate and quality programs to your audience that offer value to their lives.
The thing is…
When you recommend a quality or legitimate program to your audience and it helps them. 
Guess what?
It helps you build TRUST and a relationship with the customer which will even pay off way better in the long run.
How?
Online trust is extremely important. If a customer trusts you, they'll be willing to buy from you over and over again.
And also, they'll begin to see you as an expert, go-to person for help and advice.
They'll become raving fans of you and start to recommend you to others and this can help you increase your brand awareness and revenue.
Not only that, but it'll also help you increase your credibility and reputation in your niche.
And one of the best ways to build that trust factor with them is by recommending things you believe in and know will help them.
That said…
Never ruin your credibility or reputation with your audience by promoting fake products to them simply because you want to make money. 
It will harm you and your business in the long haul.
Related Posts:
Quick-Step To Know If Affiliate Marketing Program Is Legitimate.
Step #1. Do Your Research.
Step #2. Work With Top Affiliate Companies Or Brands.
Step #3. Beware Of Get Rich Quick Programs.
Step #4. Read Honest Reviews About The Program.
Step #5. Check The Background Of The Program.
Let's dive in and take a look at each of the above points individually.
Here Are 6 Ways To Know If An Affiliate Program Is Legitimate Or Fake
Below I lay out some of the ways in which you can find out if an affiliate marketing program is safe for you to use:
1. Do Your Research
Research simply means carrying out a test or experiment about something. Research is normally done when someone has a question or is looking for an answer or a solution to a specific question or problem. 
The answer or the solution can often come from an expert in that field or someone who has good experience in that field.
When trying to do or go into something, it's very essential you take time and do thorough research when you're not sure or clear about it.
That said…
When you're going to buy or join any affiliate program online. 
It's very important you carry out some sort of research before taking any further steps on that program.
Never join or enroll in any program without doing research about it.
Now, after you have carried out your research and you're satisfied with the results or what you see. 
You can then go ahead and purchase that product.
But, how do you do research about a program?
There are several ways you can do research about an affiliate program. Simple google research will be enough. Read different relevant articles about the program, watch YouTube videos, find niche-related forums and ask questions about the product, etc.
IMPORTANT.
Make sure to note down any piece of information, including any new ideas that the research gives you about what you're looking for.
If during your research process and you didn't find any meaningful answer about the program you want to join.
It's a good sign that it has a low value. 
Don't stress yourself joining that program look for another alternative. 
2. Work With Top Companies Or Brands
Mostly, well-known affiliate networks often host good affiliate programs on their platform.
You want to find top brands and respected affiliate networks in your field which are trusted by many people and see what they have in stock.
You can stick with some of the well-known affiliate networks such as:
ShareAsale.com
Amazon.com
ClickBank.com
JvZoo.come
CJ affiliate.com. etc.
The above are some of the best places to find well-trusted affiliate programs. 
These affiliate networks, their customer support team is active 24 hours a day, 7 days a week to help you with whatever question or concern you may have. 
This shows that they're legit want the best for you.
That said…
Any program you want to join, if it's not on a major network, that's a high probability that it might not be" LEGIT".
In that case, you need to run more research about it.
3. Beware Of Get Rich Quick Programs
Making money online, especially with affiliate marketing is not easy. 
And also in affiliate marketing, there's nothing like get-rich-quick or overnight success.
It takes a fair amount of time, real effort, hard work, proper marketing skill set, consistency, and above all patience.
To make a real income from affiliate marketing.
If any program promises to help you make $10,000 in a month without you having to do anything.
My friend, you need to RUN away from such a program.
Why?
Well, because, in reality, it's not going to happen. 
You're not going to be able to make that kind of money in a single month without having to do anything.
Especially if you're just starting out.
If a program or course can help you make $10,000 per month without you doing anything, we all will be rich by now.
Also…
If on the sales page of the program, they're showing fancy cars, big mansions, or they're driving or standing in front of a Lamborghini… 
While trying to pitch their program to you, that's a big sign that that program is not legit.
They rented all those fancy cars and mansions simply to convince people like you and I to buy their programs and courses. 
4. Read Honest Review About The Program
Another great way to tell if an affiliate program is safe is to read reviews about the program.
You can quickly hover to Google or YouTube and look for different reviews about the program. 
There are so many bloggers, YouTubers, and affiliate marketers who already reviewed the affiliate program you're interested in.
And in their reviews, most of them give you the pros and cons of the program. 
They give you a fair assessment of the program.
And this helps you have a slight idea of whether the program is good or not and helps you make a fair decision. 
However, sometimes there are some marketers that give fake reviews but this is rare.
So here is what I want you to do.
After reading a review about the program, you want to do your own research as well.
Then weigh what you read and your own research and come up with your own conclusions.
Also, you want to trust your own instincts especially if the program is expensive. 
It will save you the pains of making bad decisions and the regrets of passing up a great opportunity.
NOTE: 
Don't read any reviews that in the review all they focus on is getting you to buy the product. 
Look for one that provides you with thorough information about the program such as: 
How it works, how it's going to help you, how it's used, the pros, and cons of the program, etc.
5. Check The Background Of The Program
If you aren't sure whether a program, product, or service is real or legitimate, your first step is to check the background of the program.
Check to see how many affiliates are associated with the program and are those affiliates actually making money with the program or not.
You should be able to see how many affiliates are currently promoting the program. 
And how much they have payout in commission to their affiliate so far.
If you can't find any of that information on their website, then it's probably a trap.
Also, you want to check if the brand or the program has an official website.
And if they have an official website, you want to check their website for the following:
Check how long they've been in business.
Are they associated with a major affiliate platform like ClickBank, Amazon, ShareASale, etc.
Pay attention to whether their brand is credible.
Furthermore…
Run some research on social media, and check their Facebook page.
If the program is run by an individual, check their boi: Their YouTube channel, LinkedIn, Facebook profile, etc.
If the program offers a free trial, you want to take a trial and try the product out.
REMEMBER: 
The best way to grow your business, increase your affiliate income or probably grow your brand awareness is by offering products with the best value.
P.S: If you're looking for the best, legit affiliate program? Check my product page for my #1 recommended program to learn step-by-step how to grow a profitable business with affiliate marketing.
Which Affiliate Networks Or Websites Are Legit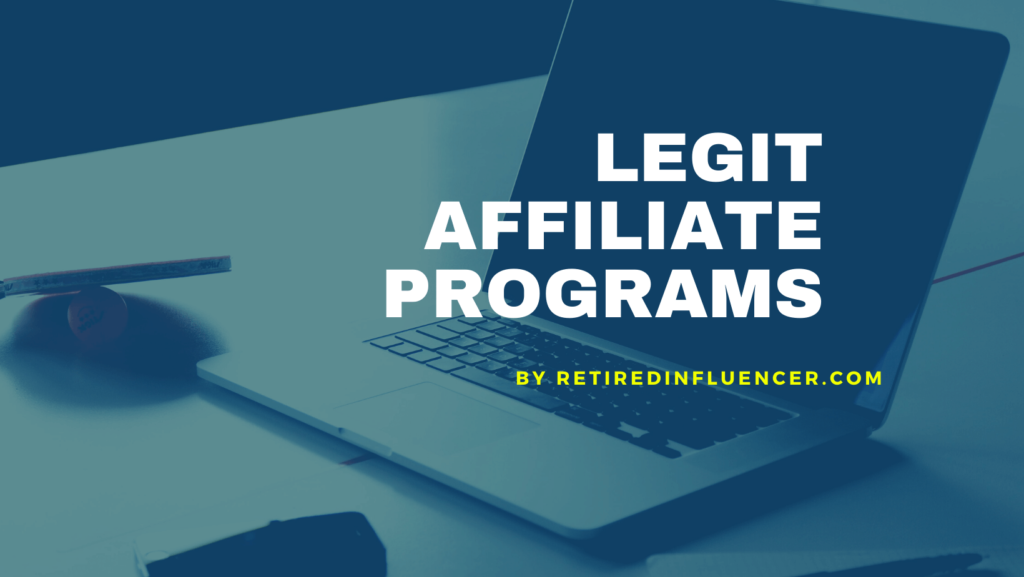 First, are Affiliate networks legitimate ways of making money online? 
To put it simply – Yes, Affiliate networks are legitimate ways of making money online, however, not all affiliate networks are legal. There are some really bad networks out there, you should always do your research before working with any affiliate marketing network.
What Is The Best Affiliate Networks?
In the digital marketing world, ClickBank is one of the best, legitimate, and most popular affiliate networks out there.
The ClickBank affiliate network is free to join and you can promote any offer they have on their platform or work with any merchant on the platform.
As an affiliate of ClickBank, you're provided with all the necessary tools to market and drive traffic to your product sales page.
Pros And Cons Of ClickBank
Pros:
They have tons of small niche offers that are not available on other affiliate platforms. 
They pay commission to their affiliate on a weekly basis.
They have many products that offer upsells which can increase your income.
They pay generous commissions to their affiliate.
Cons:
Sometimes, their customer support team is slow in response.
Here Also Some Best Advertising Affiliate Networks:
Above are some of the legit affiliate marketing sites to find some best affiliate programs to promote to your audience. 
RELATED QUESTIONS!
Is Affiliate Marketing Legal?
Yes, affiliate marketing is legal. It's a good income source for people who want to earn money online. It is simple a form of marketing where you promote other people's products for a commission. However, in order to succeed at it, you need to make sure you're following the right strategy and you need to also pay attention to the merchant you sign up with as a real brand or company.
Is Affiliate Marketing Real Or Fake?
Yes, it is. Affiliate marketing is 100% real, there are a lot of people who are earning money from it and I myself earned money from it. It is a reliable, lucrative business model for people who want to earn a real income online sitting in the comfort of their own home and with some very minimum skills.
What Are The Sign Of A Successful Affiliate Program?
If you aren't sure of whether an affiliate program or service is legit or not. One of the signs to know if that program is legit or successful is to see if a lot of people are promoting the program product. If you see a lot of people promoting the program, it is a good sign that program is working or is legit.
Are Affiliate Links Legit?
Yes, of course, affiliate links are legit and anyone can use them to make money online, not just affiliate marketers alone. Affiliate links allow you to market a company product or service directly without a website and if someone clicks on your link and purchases the product you earn a commission.
What Are The Best Affiliate Platforms
1. GetResponse Affiliate Program – 33% recurring Commission.
2. SEMrush Affiliate Program – 40% recurring Commission.
3. Shopify Affiliate Program – 200% Commission.
4. Kinsta Affiliate Program –  $500 Per Referral And 10% Recurring Commission.
5. Coursera Affiliate Program – 20% To 45% Commission.
6. Adzoom Affiliate Program – $30 Per Successful Referral.
7. Fiverr Affiliate Program – $150 Per Sale.
8. LiveChat Partner Program – 20% Recurring Commission.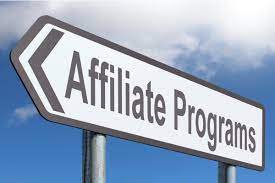 READ ALSO:
That's It, Folks!
It takes a lot of time, skills, and consistency to make money online, especially with affiliate marketing, there's nothing like GET-RICH-QUICK online.
Beware of any program promising to make you rich overnight.
Work on finding the right product, learn how to market the right, and learn skills such as, how to create quality, relevant, engaging content.
And in the long run, success is bound to happen if you don't give up.
Furthermore, any program that sounds too good to be true probably is, and you need to take a closer look at that program.
So, in everything, you want to start with a small test to see what works before expanding.
Don't ever enroll in any program before you fully know what it involves. So, do yourself a huge favor to check out the program
However, if it's on a major network as I mentioned early that's okay but if it is not, take time to check it well.
There you have it folks on how to know if an affiliate program is legit or not. I hope you enjoy it.