How to choose a profitable affiliate program: As an Affiliate marketer, choosing a profitable affiliate marketing program or service is very important for your success. The program you choose to work with will have a direct impact on how much you'll earn from your affiliate marketing business.
You should only promote programs that you believe in or have used before, a program that offers quality products that will help add value to your customers' lives.
If you want to see any sort of success with affiliate marketing you should always choose the best affiliate program that's of good quality.
But with tons of affiliate programs out there in the marketplace, how do you know which one is best and of good quality?
In this article, I am going to share with you some tips on how to pick the right affiliate program or service and many more.
With that being said, let's dive in!
What Is An Affiliate Program?
An Affiliate program acts as a mediator between a business and an affiliate and helps promote products and services. It allows both the affiliate and the dealer to make money without having to know each other.
The affiliate gets a certain percentage when he successfully sells the vendor's product.
And the vendor gets to keep the rest of the percentage.
NB: The vendor only pays the affiliate from the sales they bring in.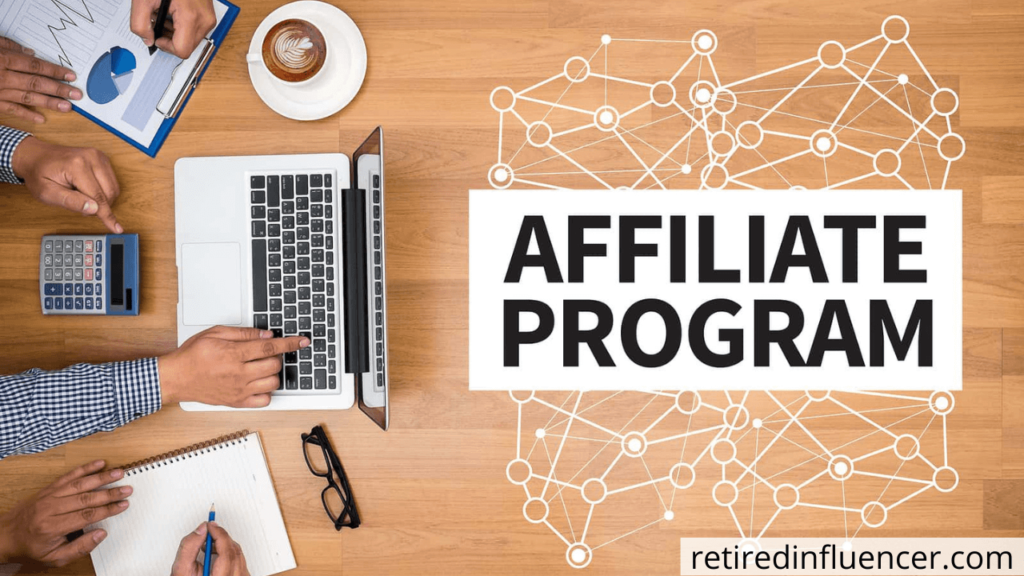 Is It Profitable To Work With An Affiliate Program?
Yes, it is profitable to work with affiliate programs, there are so many affiliate programs out there that are legitimate. But make sure you work with a program that matches your niche.
And offers quality products that will help add value to your audience's lives. And offer reliable commission. 
That said, if you have a program that's of good quality and adds value to your audience's lives, and also offers a good commission rate.
You'll definitely be successful and make a ton of money from that program.
How Can An Affiliate Program Help My Business
Wondering why affiliate programs are valuable for businesses?
Affiliate marketing programs have gained a ton of popularity over the past years. There are many reasons why it can be good for your business.
Affiliate programs are one of the best, fastest, and easiest ways that most online businesses make money from their business.
It is easy to set up and doesn't require a ton of cash.
It allows both merchant and affiliate marketers to make a decent income online – it offers a win-win situation for both parties.
It allows companies to effectively market their products or services on a low budget, with low effort, and time.
Affiliate programs allow businesses to identify a target audience that suits their brand or product.
Affiliate programs are free to join and you can choose which affiliate partner you want to work with.
It involves low risk when compared to other business models.
The above-mentioned are a few of the many advantages of affiliate programs.
If you're looking to earn money online, you definitely want to consider joining an affiliate program.
How To Choose A Profitable Affiliate Program?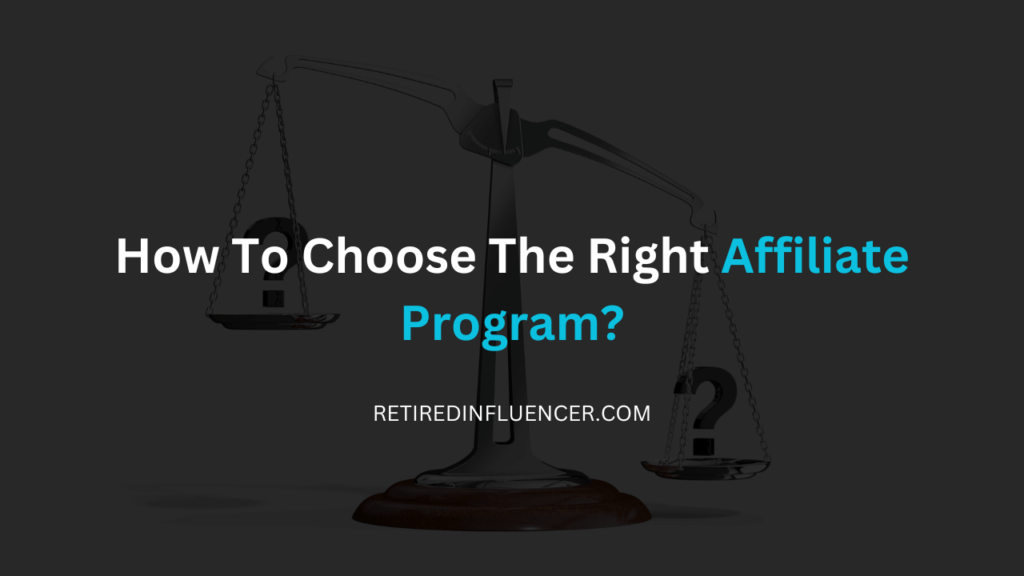 In this section, I'm going to share with you some tips on how to choose good affiliate programs that will help you avoid wasting time and money.
Do Your Research
Consider Product Selection And Demand
Check What Commissions Structure The Program Pay
Check The Program Payment Terms
Check If The Program Uses Tracking Cookies And What's The Cookie Duration
You Want To Check What Marketing Resources The Program Offers
Test The Program Customer Support System
See If The Program Pay On Subsequent Sale
See How Much Web Traffic The Program Website Is Getting
Study The Background History Of The Program
Read The Program User Guideline And Terms Of Use
You Want To Make Sure The Program Is Run By A Reputable Company
1. How To Choose A Profitable Affiliate Program: Do Your Research
In my opinion, I think doing your own research about the program is by far one of the best ways to decide which affiliate program is right for you.
After deciding on a program you want to look up the program to see if it's legitimate or of good quality.
One of the best ways I go about this is, I buy the product myself and see what's all about.
But if you can't do that – simply join Facebook groups or forums related to your niche and do some research on the product.
See what other people are saying about the product and then, make your own decision.
If there are too many negative comments and red flags about the product, you want to investigate further.
That said, if you can't find any helpful info about the product, don't run the risk of promoting it.
Don't put your brand at risk by promoting any product that isn't worth it.
Find another alternative. You want to promote something that others will benefit from when using it.
That's how you win in affiliate marketing.
2. Consider Product Selection And Demand
Another thing to look for when picking an affiliate program is to consider the selection of the program and its demand.
Don't just pick anything you come across just for the sake of making money.
What do I mean by that?
Well, I mean when choosing an affiliate program you'll want to consider if the program offers products or services that are related or relevant to your chosen niche or not.
And also if it's in high demand in the marketplace.
That thing is if you're promoting a product that's not related to your niche. 
And also products that nobody is interested in or wants to buy.
Well, guess what? You're not going to make any sales promoting that product.
That said…
It's extremely important you find products that are related to your niche and people are actually looking to buy.
3. Check What Commissions Structure The Program Pay
You want to check the commission structure of the program before taking any further steps on it. It's very important that you know how much you'll get paid for selling a product.
There's no point in spending tons of time and effort promoting a product and in the end, you get paid a tiny commission. 
You want to promote something that offers you a high commission value for your effort.
To put it simply – if you're looking to earn a significant income from affiliate marketing.
Or if you want to increase your current affiliate income you'll want to find a product or service that pays you a high commission per sale.
4. Check The Program Payment Terms
When picking an affiliate program, another important thing to look out for is how often the program pays its affiliates.
Some affiliate companies pay commission every week, some every month. 
And some pay commission if you have reached a minimum payment threshold. 
For example, some programs pay if you have earned at least $50 to $100 in your affiliate account.
It's important you know when you'll get paid after you make a sale for them.
If you have to wait long days before you get paid a commission, for example, 60 or 90 days.
Well, such a program is not worth promoting. 
It'll be best if you find out how often they paid their affiliate before you start working with the program.
So that you don't waste your precious time and energy.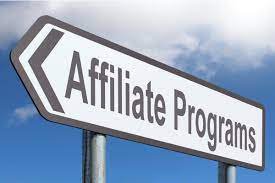 5. Check If The Program Uses Tracking Cookies And What's The Cookie Duration
A lot of times, customers will click on your affiliate link to the merchant's website but they'll not buy the product at that moment.
It's important that the program uses cookies to track the customer's activities. 
So that you can get paid when they come back later and buy the product.
That said, you want to check how long the program cookie lasts because the longer cookie duration the program provides. 
The better chances you have to get paid when the customer comes at a later date to buy the product.
6. You Want To Check What Marketing Resources The Program Offers
Another thing to consider when looking for "profitable affiliate programs to profitable" is the marketing material the program offers.
A lot of time, many affiliate companies, when you join they'll provide you with marketing materials and training to make sure you succeed.
Why?
Because your success is also their success.
That said…
Before you join any affiliate company, you want to take time to check the type and the quality of resources they provide to their members.
Do they provide free helpful resources such as: Free ebooks, training courses, articles, and content? 
Do they provide you with banner ads, email sales letters, or other promotional material that you can send to your audience?
Because the better marketing support they give you, the easier it is for you to promote that product successfully.
So, this is also an important factor to consider if you want to work with any program.
7. Test The Program's Customer Support System
Another thing to consider when choosing affiliate programs to promote is…
You want to make sure the program support system is active and help solve issues to customers' satisfaction.
You don't want to promote any program to your audience when after purchasing and they run into problems they can get help from the product owners.
If the program support system is active and helpful, it's likely that the program will provide good value.
8. See If The Program Pay On Subsequent Sale
Some affiliate companies pay you a commission when you send a customer directly from your affiliate link to the merchant's website and the customer purchases anything on their site.
But they pay you nothing subsequently when the customer revisits the website directly later on to purchase something.
That said…
You want to find a program that pays you no matter what path the customer takes to revisit their website.
9. See How Much Traffic The Program Website Is Getting
Research to see how much traffic the program gets per month.
If the website has a low traffic volume, it's a good sign that it may not be of good value, or it's not a popular program.
Or simply – it may be that there aren't tons of people who are interested in the product.
However… If it's getting a high volume of traffic, it is a good sign that there are too many affiliates promoting the program.
And it's possible that the program offers a ton of value and people are indeed in need of it and that's why they are constantly searching for it online.
10. Study The Background History Of The Program
Another way when "looking for profitable affiliate programs" to partner with is to study the sales history of the program and how many affiliates are associated with the program.
Or how many affiliates are actually selling it, check the last three months' sales, last month's sales, and last week's sales.
Second, you want to check the product creator's background, how long has he or she been in the industry? 
How trustworthy is he or she? What other products or services are launched by him or her and how successful are they?
Has he or she been featured in some of the top industry podcasts, or blogs before, etc.
Finally, you want to check the product demography – where is it selling most? What group of age, and gender are buying it more?
Let's assume, that if the product is made for a 60 to 70 age group of people, that product may not sell significantly.
But if the product can be sold to the age group around 20 to 45, it may convert really well.
You want to check all of the above-mentioned and if you're satisfied with what you see, then go on and select the program.
11. Read The Program User Guideline And Terms Of Use
Before you apply or sign up for any program, you'll want to take the time to thoroughly read all the rules and regulations related to the program.
Failure to read and comply with the program rules may get your account banned or restricted.
That said, knowing the program's rules and regulations will prevent your account from being flagged.
12. You Want To Make Sure The Program Is Run By A Reputable Company
Finally, when picking an affiliate offer, you want to make sure that the program is run by a reputable company.
Are they well-known and respected brands?
Does the program have a good reputation with its affiliates and the industry they're in?
Does the affiliate marketing program have a good track record?
There's no point in promoting a program that's run by a company or a brand that is not reputable.
You'll want to consider the reputation of the program before working with them.
OVERVIEW!
The above-mentioned are a few tips and guidelines that you want to consider when you want to "choose the right affiliate program for your audience".
Though the above-mentioned tips are helpful, you still want to use your brain and judgment.
Using your brain and running your own test is the best and easiest way to find a good affiliate program.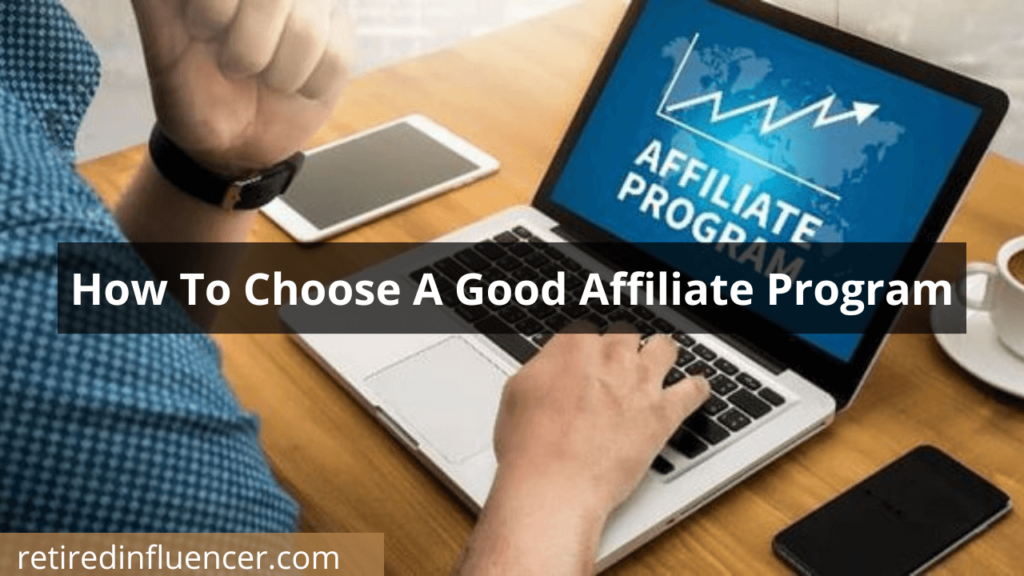 9 Qualities Of A Good Affiliate Marketing Program
Wondering, what makes a good affiliate program? Well, there are so many factors that make a good affiliate offer, below I share with you some of them.
A good affiliate program has products or services that offer great value and are in high demand in the marketplace.
A good affiliate program offers low-priced front-end products and upsells the customer who buys the front-end product so you can earn a higher commission from the same customer.
A good affiliate marketing program pays a lifetime recurring commission on the customers you send to them. 
It offers a high-ticket product so that you can earn a commission of around $1,000 to $6,000+.
A profitable affiliate program has a professional sales team that follows up with your customers on a phone and does the high-ticket selling for you. 
It offers you one-on-one coaches who work directly with you to make sure you're on the right path because your success is also their success.
It offers a money-back guarantee.
A great affiliate program has low refund rates.
A good affiliate program offers you good marketing material, tools, and high-converting funnels to make it possible and easy for you to market your product successfully.
I'm an affiliate of a very reputable program that offers all the above-mentioned, you can check out the program on my resource page.
What Are Some Examples Of A Profitable Affiliate Program

One of the best and most profitable affiliate programs right now on the marketplace is the Clickfunnel affiliate program.
It's an excellent program if you consider earning substation affiliate revenue.
It offers a 40% recurring commission rate which in my opinion is best for anyone who wants to profit from affiliate marketing.
I am currently an affiliate of the Clickfunnel affiliate program for some time and my experience and outcome with them were amazing.
As an affiliate marketer myself, I can tell you that the Clickfunnel affiliate program will help you achieve your financial goal.
ClickFunnel Affiliate Program Commission Plan:
As a new affiliate of the system, you'll earn a 20% recurring commission on every sale you generate and once you've earned $1,000 per month in commission, you can request to get your account upgraded to a 30% commission rate.
And once you have 40 active member referrals, you can apply to become an approved 40% monthly recurring affiliate.
Clickfunnel also has products that you can promote in addition to recurring income.
You can also earn $100 for promoting products like
One Funnel Away Challenge
30 Days Submit
In addition to that, you can also promote Clickfunnel books like
Expert Secrets Book
Traffic Secrets Book
DotCom Secrets Book
And earned $311,00 potential earnings per book sales
Nowadays, there are tons of affiliate programs available on the marketplace. 
I have tried tons of them and have finally stuck with the Clickfunnel affiliate program.
That said…
Apart from the Clickfunnel affiliate program, there are also some wonderful affiliate programs out there I can recommend to you.
Legendary Affiliate Program
OLSP Academy System
Bluehost Affiliate Program
Cloudway Affiliate Program
Fiverr Affiliate Program
SEMrush Affiliate Program
Thrive Theme Affiliate Program
Teachable Affiliate Program
LeadPage Affiliate Program
How To Make Money With An Affiliate Program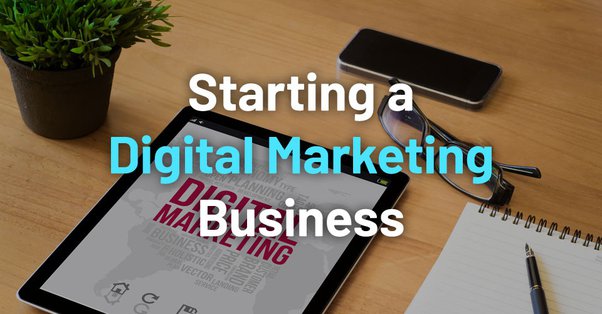 STEP ONE:
Have The Right Mindset For Success. First and foremost, when trying to get into the game of making money with an affiliate program.  You have to believe that it's possible for you to make money online promoting an affiliate offer.
If you don't believe that you can make money online, it will happen to you, simple as that.
STEP TWO:
Decide On A Niche. Don't go after a niche simply because you've seen other marketers making a ton of money from that niche.
You should go after a niche that you love, are interested in, and are passionate about or something that you'd like to learn about.
I say this because it takes time to make money online, especially with affiliate marketing.
If you go after something that you're not interested in but simply to make money. You may get discouraged when the money is not coming in fast.
But if it's something that you enjoy, well, no matter how long it takes you to make money from it, you'll definitely stick with it.
STEP THREE:
Choose A Good Affiliate Product. You want to sign up with a product you believe in or have used before. Products that'll help add value to your customers' lives.
STEP FOUR:
Pick A Marketing Method. There are many promotional platforms out there, but if you ask for my opinion, I'd recommend you start a blog and YouTube channel. These two platforms have the potential to drive high-quality and targeted traffic to your affiliate product.
STEP FIVE:
Produce Quality Content. You want to research and figure out what questions, terms, or phrases people are searching online that are related to your niche and product. Then, start creating useful content around those phrases.
STEP SIX:
Build An Email List. Visitors who come to your content will not buy your product the right way, so you want to create a funnel and start collecting their email addresses so you can do repeated marketing with them until they decide to buy.
I use GetResponse to build my email list. GetResponse is an amazing tool for running an email marketing campaign.
And my experience with them was amazing. You can get started with GetResponse here.
That's It, Folks!
Wrapping it up on: "How to choose a profitable affiliate program"
Choosing a profitable affiliate program is crucial for maximizing or increasing your affiliate income.
One of the most effective ways to select profitable affiliate programs is to do market research.
Start by researching products or services in your niche or industry with high demand and have a proven track record of sales and a target audience that aligns with your interests and expertise.
That said, if you want to earn long-term sustainable income with affiliate marketing, you should learn to promote products that are of good value, products that you have used and have benefited from.
Products that other people will find extremely valuable. 
This way, you'll build an online reputation and relationships with your buyers and it will serve you well in the long term.
ALSO READ: