So, the question is – how to drive traffic to an affiliate website? Online traffic is very crucial for many affiliate websites. This means without traffic, you won't see any success with your affiliate site.
Read on, as I share with you some of the best ways to drive more online traffic to your affiliate site and many more.
With that being said, let's dive!
So, How To Drive Traffic To An Affiliate Website
"There are many ways in which you can increase the traffic of your affiliate website. However, one of the best ways I see is by creating more helpful, relevant, and high-quality content on your website which is SEO optimized (stern)". 
Publishing more helpful content on your site which is SEO optimized is by far one of the best ways to enhance traffic on your website for the long term.
Taking this approach, over time you'll start to attract more targeted organic search traffic to your site for free without you having to pay for traffic.
That said make sure in your content you're providing useful values that your readers want and make it easy for them to read.
The more relevant, helpful, and easy to read your content is, the more people will like it and share it with others.
What Is Traffic And What Role Does Traffic Play In Marketing?
Web traffic is the number or amount of visitors or people to a website.
It is the key component of any affiliate site's success. 
Without traffic, your website means absolutely nothing.
For example, if you're into affiliate marketing or run advertisements on your site, the amount of traffic you generate on your site will have a direct impact on your income.
If you generate more traffic to your website you'll see an increase in your affiliate income.
Is All Traffic To Affiliate Website Equal?
Wondering if all web traffic to a website is the same?
No, not all web traffic on your website is equal. Some types of traffics are not qualified and relevant and can damage your site. You want only high-quality web traffic that's targeted and relevant to your site topic. 
I know this might sound obvious to you but that's true, you want only quality and targeted traffic to your website.
Why?
Well, this is because high-quality and targeted traffic to your affiliate marketing website is going to generate you a better ROI than web traffic that's not.
I know a high number of traffic can be a great thing, but if that traffic isn't quality and targeted, that number of traffic is just useless.
10,000 untargeted traffic is not the same as 100 targeted and high-quality to your site.
With 10,000 untargeted traffic, it's hardly you'll get any affiliate sales from them but with 100 targeted and high-quality.
The chance of you getting a sale from that number is a lot higher.
This is something I want you to keep in mind.
And also, some types of traffic can damage your website's reputation, domain authority, and visibility on Google.
So you want to be careful about the kind of traffic you focus on driving to your site.
Now before I share with you ways to drive traffic to your affiliate website, let's take a look at some of the types of traffic.
There Are 6 Types Of Traffic You Can Drive To Your Affiliate Site
There are 6 different types of traffic you can drive to your affiliate blog or website. 
This traffic can be broken down into a number of different channels such as:
1. Search Engine Traffic
Search traffic is also known as organic traffic. It is free traffic that comes from search engines like Google, Yahoo, Bing, etc.
Visitors who are considered organic traffic find your website through the above-mentioned search engines.
They're not referred by anybody or other websites, it's natural traffic.
That said.
To generate or increase organic traffic to your business website, one of the best and easiest ways to go about that is to publish quality and relevant content on your affiliate blog.
And the strategy use to improve organic traffic is called SEO (search engine optimization).
I will share with you more on this later on.
2. Direct Traffic
Direct traffic refers to people or visitors that come directly to your website, either by typing your website or brand name into their browser, etc.
These people already know of your brand that's why they're accessing your site if not they won't directly type in your brand name into their browser.
3. Referral Traffic
Referral traffic is a type of traffic where people find or enter your website by clicking on a link from an external website.
For example, if you post an article on someone's blog or forum with a link back to your website.
And if someone clicks or follows the link to your site, that person is considered referral traffic or visitor.
4. Paid Traffic
Paid traffic as it sounds, you paid another website to send traffic directly to your website.
Paid search traffic can be done using platforms such as Google AdWord, or any PPC platform out there (Facebook Ads, YouTube Ads, Pinterest Ads, etc).
Paid traffic is one of the best ways if you want to scale or boost your traffic.
But do remember, it does cost a ton of money, and success is not guaranteed unless you know what you're doing.
5. Social Traffic
Social traffic refers to people or visitors who found or come to your site through or after clicking on a link on social media posts on platforms like Facebook, Instagram, Pinterest, Twitter, etc.
Social media is a highly scalable traffic source, the more followers you have, the more social visitors you'll gain to your site.
6. Email Marketing Traffic
Email marketing traffic is typically traffic that comes as a result of the email marketing campaigns you have launched.
Traffic from email is targeted traffic and it's one best way of generating affiliate sales.
It's a type of traffic that guarantees long-term profitable and lucrative online business.
With email traffic, you own it and you have absolute control over your traffic.
OVERVIEW!
Above are some of the best traffic sources for affiliate marketing, you can use the one that suits you and your business model or one that you're comfortable and familiar with.
Here Are 7 Ways To Drive More Online Traffic To Your Affiliate Website
Are you attempting to attract more website visitors? the following are among the tips to use to drive traffic to your affiliate marketing website.
Creating Quality Content
Using Social Media
Analyzing Website's User Activity Using Metrics
SEO Optimization
Answering Reviews
Get Featured In A Free Online Directory And Review Sites
Build Backlinks For Your Site
Let's Take A Look At Each Of These Points Individually, So You Can Have a Better Understanding Of Them.
1. Creating Quality Content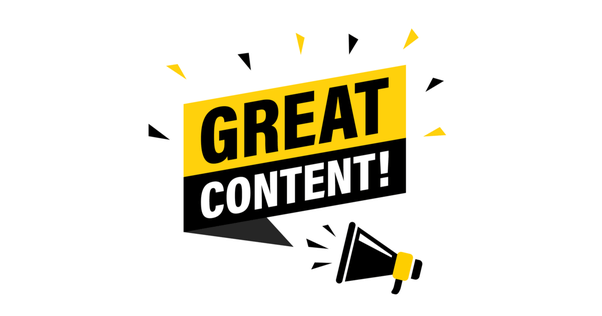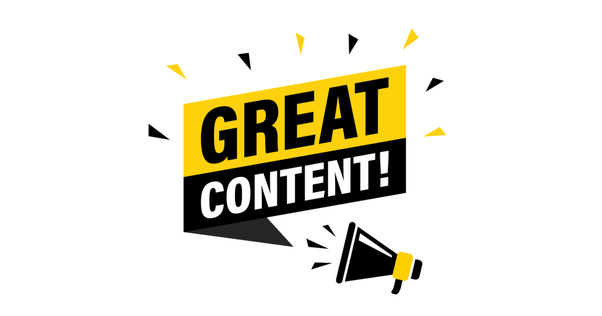 The foundation of your affiliate blog or website is content, without it, your site is just noising bell. 
Content can be in a form of a written article, blog post, video, podcast, infographic, etc.
That said.
The quality of your content matters a lot to your users. It does not mean just creating content for content's sake. 
But rather, having top-quality content that's relevant to your niche, and helps solve your reader's problem or pain point is the key.
The quality of your content will help rank higher in search engine results and increase your website traffic. 
IMPORTANT:
The content needs to be organized and easier to read. Visitors need content that is helpful, clean, and scannable.
Having quality and appealing content helps not only in attracting more traffic but also in retaining them. 
This includes adding fresh content regularly.
Producing blog posts about your product, service, or industry or creating infographics with relevant graphics and content on your site.
By gaining valuable information from your affiliate's website, online traffic is increased, which boosts your website and its credibility.
Also.
Investing your time and effort in marketing strategies yields positive benefits of increased traffic.
Many people view the website more often due to the informative and educational content it always presents.
And they'll more likely be interested in future updates.
2. Using Social Media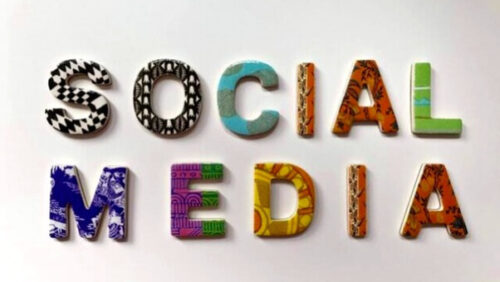 Many people across the world widely use social media platforms. This includes the high number of people searching for products and information each month.
To increase traffic to your affiliate website, first, share your content with these platforms.
Pinterest
Facebook
Instagram
Twitter
LinkedIn
Tic Tok, etc 
The above-mentioned, my favorite is Pinterest. It is easy to use and it provides quick and better results.
You simply create pins about your content and publish it on the platform.
Publishing your content on these platforms can drive you more traffic.
But remember, there are tons of people who are also sharing their content on these platforms, meaning that you should include an interesting image.
There are increased chances of your content being shared if it's attractive to many.
Linking YouTube videos helps to add new dimensions, which later convert more browsers to buyers.
The use of compelling titles helps in sharing content by many users. 
Also.
Commenting on top blogs in your industry or niche help increases your followers on the web as well.
3. Analyzing Website's Users And Activities Using Metrics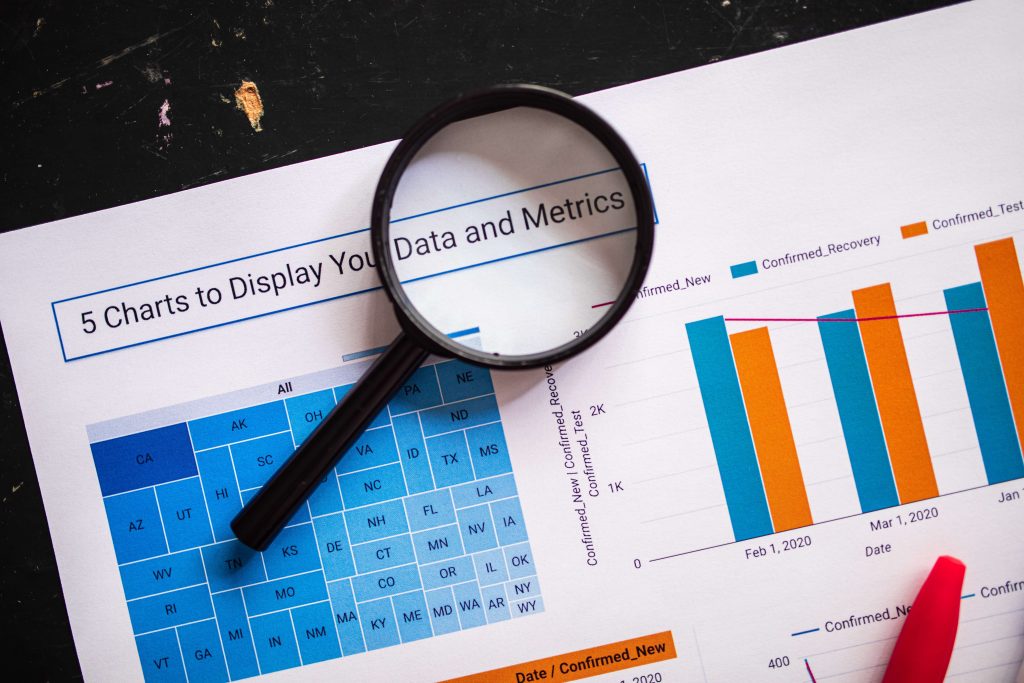 Metrics give data on the performance of your website. This data helps in making adjustments in areas in which the website is not performing well.
Optimizing resources on this site helps in driving more traffic. 
This includes adding relevant content to the pages which generate the most interest or traction.
Analyzing competitors' pages helps in building more information on your website.
If the website has been currently launched, closely monitoring your competitors helps to attract traffic better.
Providing services that match goals, budgets, and opportunities helps in measuring performance. 
This means aligning your marketing services with the right fit.
The creation of a unique and personal spin increases interest in your viewers.
4. SEO Optimization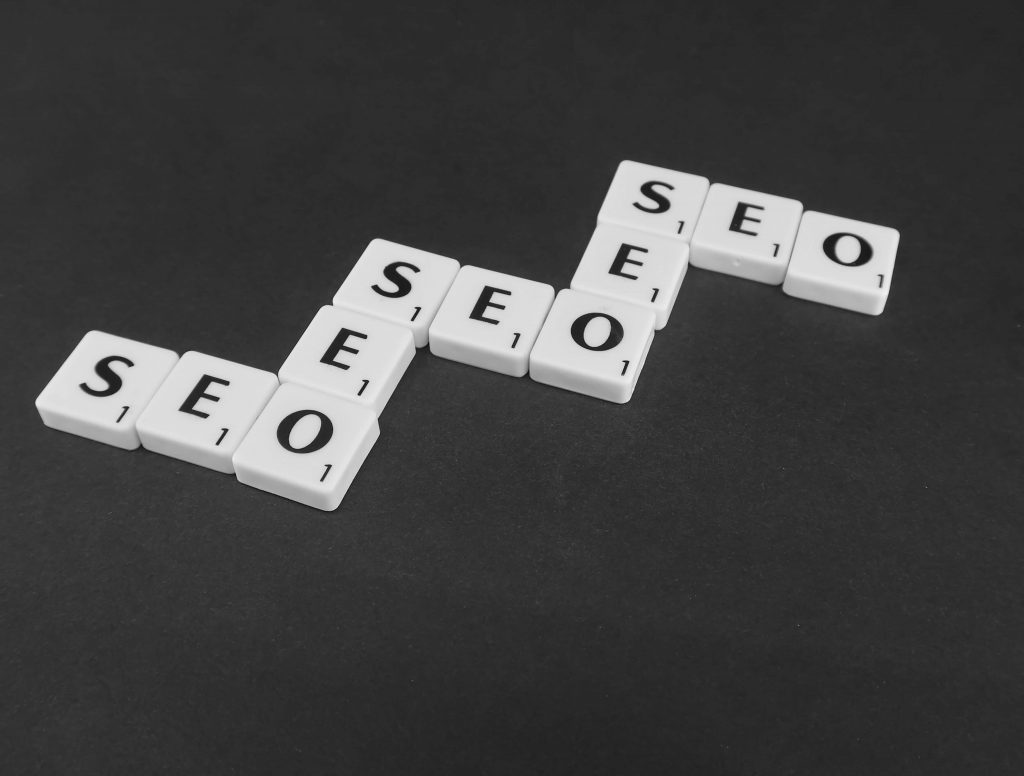 Seo plays a huge role in a website's success. Without proper and relevant SEO practices you have a successful affiliate marketing business.
However, over-optimizing your site for SEO can hurt your site and user experience.
It's crucial you focus on your users first rather than the search engine. 
However, using search engine optimization increases web traffic by optimizing specific keywords.
Understanding what the users want promotes easier navigation while being relevant to them. Affiliate marketing websites give different types of services.
This calls for the inclusion of different landing pages, which gives its users space to position themselves.
The creation of different pages which give different specifications helps in distinguishing what the users will need.
Blogging and keyword strategy are some of the most effective strategies among many affiliate sites.
Having the right SEO strategy facilitates curbing competition.
The inclusion of the right keywords facilitates easier searches by customers.
5. Answering Reviews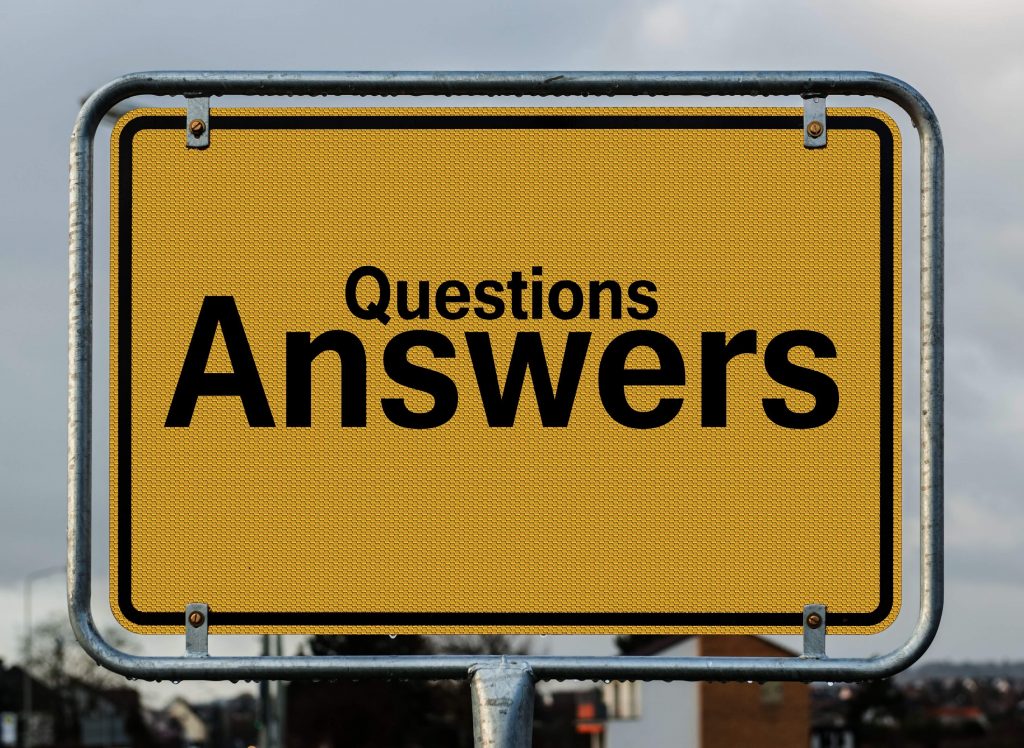 To drive more online traffic to your website, it's very crucial to answer reviews quickly.
Anywhere your site is reviewed, answering these reviews helps increase the number of clients visiting the website.
Answering both negative and positive reviews matters as many consumers rely on them.
6. Get Featured In Free Online Directories And Review Sites
Getting your site featured in online directories and review sites is one of the best techniques to drive tons of traffic to your website.
For most online directories, in your profile section, you can include a link to your website.
And when you actively maintain these listings you'll likely increase your website traffic.
That said…
There are many online directories out there, and one of my favorites is business.Yelp.
With Yelp, you can get your business website discovered by millions of people who are ready to buy, visit or hire.
Also…
There's a high potential that you can get your Yelp page for your business website to show up in the searches.
7. Build Backlinks For Your Website
Building backlinks from high-quality, related, and authoritative sites in your industry can be very profitable.
It helps increase or enhance the visibility and credibility of your brand, business, or website.
And not only that, but it also helps drive targeted and high-qualified traffic to your business.
In addition.
Building a high-quality backlink to your site makes your site a more authoritative and trustworthy website in the sight of Google.
As Google discovers that other reputable and authoritative websites are linking to yours.
They'll start to reward you with a higher ranking, which will increase your site visitors.
With a quality backlink to your site, you can gain free visibility on the search engine.
How Can I Crease Traffic On My Blog Or Website?
1. Create Engaging and Compelling Content
2. Schedule Your Content
3. Properly Optimize Your Content For SEO
4. Work On Your  Content Marketing Plan
5. Share Your Content On Social Media With Hashtags
6. Write A Guest Post For Authority Site In Your Industry
7. Build Quality Backlinks To Increase Your Site Authority
7 Tips For Increasing Your (Online) Affiliate Sales?
1. Know Who Your Target Audiences Are
2. Know where Your Audience Spend Most Of Their Time Online
3. Use A Tracking Tool To Analyse How Your Audience Finds Your Site
4. Focus On Helping Your Audience First With Their Problem
5. Build Trust And Relationships With Them
6. Find A Unique Way Of Selling To Them
7. Create A Simple Checkout Process
Best Ways To Drive Traffic To Your Content Without Relying On SEO
1. Influencer Marketing
2. Social Media Marketing
3. Email Marketing
4. Referral Marketing
5. Display Advertisement
6. Pay Per Click Advertising (PPC)
7 Best Paid Traffic Sources
1. Google Ads – Google AdWord is one of the most popular paid advertisement platforms.
2. Facebook ads
3. Instagram Ads
4. Twitter Ads
5. Pinterest Ads
6. LinkedIn Ads
7. TikTok Ads
That's It, Folks
To wrap up on: How to drive traffic to an affiliate website? Having more online traffic to your affiliate website helps in boosting the bottom line. This is enhanced through engagement with current and potential clients.
Many companies lack effective ways to use to enhancing improvements in their online traffic.
Using the above tactics will help in creating more traffic for your website
However, depending on your blog or website topic, you may have more success on one platform than another.
For example, if you're a food blogger, then, you may have more engagement on Pinterest.
If you're a lifestyle blogger, then you might want to focus on platforms like Instagram.
You can also find forums related to your niche and participate in discussions, it can help drive traffic to your affiliate website.