Are you wondering, "affiliate marketing vs real estate investment" which is best for earning money? Well, I've done a little research to help you with that.
Affiliate marketing is still a profitable business model, while real estate investment is also potentially profitable. But real estate investment is on fire right now and it is just the source to overcome the inflation and the crisis that's going on in the country right now.
Read on, the following article provides more info regarding your question and many more.
With that being said, let's dive in!
Affiliate Marketing Vs Real Estate Investment, Which Is Best For Earning Money
Well, in my opinion, both have the potential to earn you good money.
Affiliate marketing has changed a lot of people's lives financially. While real estate investing is also a good or lucrative business to get started with. 
You just have to start with what's best for you between the two of them. 
I mean pick one that aligns with your experience, expertise, skills and work ethic, etc.
Which On Should I Start As A Beginner? 
Wondering about affiliate marketing business Or real estate Investing which one is best for a beginner?
Well, as I said earlier, both are great income sources but as someone who is just starting out. 
I'd recommend you start with affiliate marketing instead of a real estate business.
Why?
Well, affiliate marketing is a great business model for beginners, it doesn't require a ton of money to start… 
You can start your affiliate marketing business with little or no money and still make a healthy income. 
But with a real estate business, you need a lot of money to get started.
That said…
Another thing about Affiliate marketing is that you don't have to go through the headache of creating your own product or service before you can make money.
This is very beneficial for a lot of beginners who don't have a ton of knowledge about online business stuff…
You can simply find someone else's product or service and market it as your own and still make good money.
And most of the affiliate programs are free to join. There's no cost involved in joining any of them.
But with the real estate business, you either have to buy a property or build your own property before you can make money.
However, if you have the fund, it's worth investing in real estate.
Affiliate Marketing: What Is It All About
Talking of affiliate marketing, it involves selling someone (either a company or an individual) a product or service for a commission.
You pick a product, advertise it, people buy it through your link, and you make a commission. It's that simple.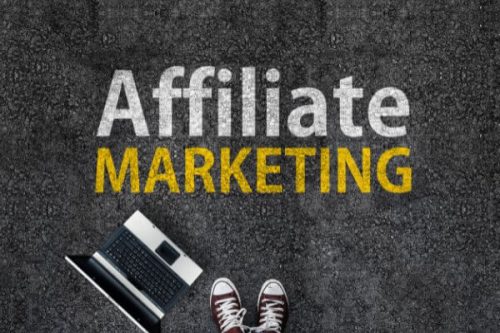 What Is Real Estate Investment
One of the best ways to be financially free or secure is through property investment. 
That said, real estate investment simply means buying and holding land (including everything that's built on it) with the intention of selling it off at a higher profit… 
Leasing it out to collect rentals, or simply building infrastructure on top of it for further value addition.
That said…
Investment in real estate can either be done directly or via REITs (Real estate Investment trusts)
Which offers retail investors with small sums of money an opportunity to have fractional ownership in various real estate projects.
What Is The Best Way To Start Investing In Real Estate
There are many ways in which you can start a real estate business.
But in my opinion, I think the best way is to either buy a house or build one yourself.
Then, you want to live in it for a year, then, after a year, go buy or build another house and rent the first one.
Repeat the process until you have about 5 to 10 properties, etc – that's the best and easiest way to invest in real estate.
What Are The Most Important Factors For Real Estate Investment
There are many factors to consider when trying to invest in real estate. 
However, some of the most important factors that contribute to real estate investment success include: Location, property condition, Price, and potential for appreciation.
Let's take a look at each of them:
Location: In real estate, location is incredibly important, because it can affect things like the availability of tenants. When clients try to buy a house they often look at how close it is to their job, school, hospital, etc and as well as how far away it is from major traffic routes.
Property Condition: This is important because it can affect things like maintenance. The condition of your house will have a direct impact on its value. A good quality home with good maintenance will attract more buyers than one that isn't. When trying to sell a house, make sure it's in good condition.
Price: Price is also another factor to consider in real estate. If you're selling a house, make sure you set an appropriate price. If the price of your house is too expensive, a lot of the time it'll be very hard for you to get a buyer.  
Potential For Appreciation: This is also another important factor in real estate that needs to be taken seriously as it can affect your turn on investment (ROI).

Is It Possible To Sell Real Estate Through Affiliate Marketing
Are you asking if it's possible for you to sell real estate through affiliate marketing?
Yes, it's certainly possible to sell real estate through affiliate marketing. Affiliate marketing is currently flourishing for real estate business owners. 
Largely due to the highly targeted nature of internet advertising.
But first, you need to do your research to find which companies offer real estate affiliate programs and then partner with them.
As you partner with them you'll be given a unique referral link… 
Which you'll be using to market the product through your website, blog, or any social media platform out there where you can drive traffic to your referral link and generate sales.
Affiliate Marketing With Real Estate
Wondering how affiliate marketing for real estate works?
Step #1. Research and join a real estate affiliate program.
Step #2. Once your affiliate account is approved.
Step #3. Start promoting your real estate affiliate program through either your blog, social media platform, etc.
Step #4. Generate commission when someone buys through your link.
P.S: To better understand affiliate marketing. I wrote another article where I share with you step-by-step how to actually make money off affiliate marketing. Check it out!
What Are The Best And High Paying Real Estate Affiliate Programs
Below are some of the well-known affiliate programs to promote in the real estate industry:
Real Estate Express
All Things Real State
Buildium
Home Away Affiliate Program
Fore Closure
Real Estate Affiliates
Among the above-mentioned, my best and favorite real estate affiliate program is Real Estate Express.
Real estate express is an online real estate educational platform that helps real estate agents to earn a real estate license.
As an affiliate of real estate express, you'll earn 20% off any purchase of a real estate license made through your referral link.
You'll also get instant access to Manager Dashboard where you can easily monitor any clicks, people who enroll through your link, leads, total sales, and so on.
Do You Need To Market Your Real Estate Business
Yes, you need to be marketing your real estate business, but many overlook the fact that you need to be marketing your real estate business.
Any successful real estate business company focuses more on marketing and advertising.
Because they know what they're selling is a very expensive commodity (houses) and need a ton of marketing in order to sell.
That said…
You need to be promoting your business as much as you can if you want to get more exposure. 
It's one of the best and usual ways of finding qualified or interested clients for your business.
And generate more revenue as a real estate agent.
So, without marketing, your real estate business is basically invisible to the pool of potential clients.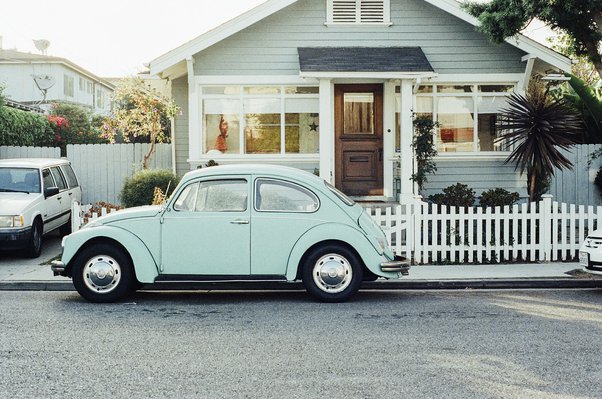 Where Do I Market My Real Estate Business
There are many platforms you can market your real estate agency or business but first, you want to define who your target audiences are.
More than half of active social media user age is between 18 to 45 years old. Is this your target audience?
If not, how active is the demographic you're trying to engage?
That said…
Assuming most of your target audiences are active on social media, the most effective way to promote your real estate business to them is to produce "inspirational content"
What do I mean by that?
Well, I mean go beyond and show your audience what the apartments really look like.
Let them see what the house looks like and what's inside the house, etc. People often get got-up by seeing the real view of the house.
That said…
Here Are Top Best Places To Market Your Real Estate Project:
Build A Website Specifically For Your Real Estate Business.
Promote Through Socia Media (Facebook, Instagram, Twitter, etc).
Email Marketing
You Can Do Print Ads In Local Newspapers
SMS Marketing
Channel Partners
Out Bound Calling
Door-to-door Marketing
Networking
Flyers
Podcasts
Local Sponsorship
Postcards
And the list go-on
FAQs!
Is Real Estate Investment Easy?
Yes, it is, but not normally for someone who is just starting out. However, it can be very easy once you know or understand what you're doing. There are a lot of people who are having real success with real estate investment.
If you can find and learn from other successful real estate investors and put what you learn into practice in your own investment, you can simplify the process.
Is Real Estate Investing Dying?
No, the real estate investing field is not dying – it is still a safe, remarkable, and long-term cash flow-generating investment field. Anybody who said real estate investment is dying hasn't truly invested in real estate themselves before or doesn't have the funds to invest in property in this field.
The human population is rapidly rising, and real estate values are rising – so it is still worth investing in real estate more than ever before.
Is Real Estate A Bad Investment?
Well, as per my opinion and research – I believe real estate investment is still the best form of investment. It's 10x better than any form of investment and the return on your real estate investment can be a lot.
Is There Ever A Bad Time To Invest In Real Estate?
If you're a long-term investor, there's no bad time to invest or buy real estate. The only bad time is when you're investing in real estate for the short term. 
Investing in real estate for the short term, you're taking a huge risk and you could easily lose your investment. 
Long-term real estate investors usually have a much greater return than short-term investors.
Here is the best strategy: 
Find a property that's a good value, or in a good and upcoming popular location.
Hold it long-term. 
Collect rents. 
Pay off the mortgage
Holding property for the long-term, the return on your investment can be very profitable.
Where Is The Best Place To Invest In Real Estate Today?
According to Talha Mallal, a user on Quora, the best place right now is Canada Pre Construction Condos. According to the Toronto Real Estate Board, Pre-construction prices increased by almost 55% in the last two years and are 
The best part about investing in Pre-Construction is that you buy the future house at today's price.
If you do the proper research and utilize the data you can earn a lot of profit.
What Are  Some Of The Best Places In The USA To Invest In Real Estate?
There are many locations in the USA where you can invest in real estate. However, some locations provide better real estate investment opportunities than others in terms of the following: 
Costs
Chances of renting the property out
And receiving enough in rent to cover your bills
And house value growth.
Research shows that San Francisco, Austin, Dallas, Nashville, Chicago, Atlanta, and Oklahoma City have extremely low costs of living.
These cities have been ranked as the most affordable states to live in, in the USA, and chances of renting a property out in these states are very high.
That said…
Investing in real estate in these states has expected cash flows and profit opportunities.
How Much Money Do You Need To Invest In Real Estate Business?
You can start investing in real estate with as little as $2,000 – $5,000, depending on the property value and the deal you've negotiated.
How Much Money Do Real Estate Agents Make Per Year?
If you are brand new in this industry, it will take you a few months or years before you can start earning a decent income. 
That said, the average income that real estate agents make is around $75,00 USD to $100,000 USD a year. However, this number depends very much on the location you live in. If you're in a location like New York City, Washington DC, or California, you'll make more money.
That said, there are some top real estate agents who are earning about $400,000 USD in a year. And there are some who are bringing in $3m to $5m a year. These guys work incredibly hard.
CONCUSSION!
There you have it folks, affiliate marketing and real estate investing, both can earn you a good income.
For affiliate marketing, how much you earn will all depend on how much work you put into promoting and driving traffic to your affiliate links.
If you promote a high-ticket affiliate offer that pays a monthly recurring commission, then you can earn a lot of money each month.
That said…
Real estate can earn you a lot of money too – if you're looking for a long-term investment plan, real estate is better.
It's a secure place for investment because the housing market value increases with time, and as houses become part of the heritage, every passing year adds value to the property.
This means you're likely to make a high profit every year.