Most of the blogger's biggest income source is from affiliate marketing, you can write very good content on your blog and add affiliate links to the part of your blog that makes sense and when someone clicks and purchases what you recommend, you get paid a commission.
Blogging is a really great platform for making money online and the best thing about blogging is that there are different ways you can make money with a blog such as ads, sponsor posts, affiliate marketing, selling (Physical or digital) products.
You don't need to depend on only one or two ways to make money with a blog.
 Since the year 1996 affiliate marketing has been one of the best ways to make money online up to today. And a lot of bloggers today have been making full-time income just from affiliate marketing.
In Fact affiliate marketing is one of the easiest ways to make money online as a complete beginner and you can make a very good amount of money from your blog with affiliate marketing if done well.
In this post, I will be sharing with you how to become successful with your blog through affiliate marketing and EVERYTHING you need to know about affiliate marketing and how to grow your blog to 6-figure a month.
If this is something you are interested in, be sure to read this post to the END cause I'm going to share something cool at the end that can boost your success fast.
Before we dive into this affiliate marketing for bloggers, I want to give you my free affiliate marketing ebook for free to download. It an ebook that will walk you step-by-step on how to build a 6-figure business online.
Download here
What Is Affiliate Marketing
Affiliate marketing is a process of promoting people's or companies' products or services and when someone buys the product or services you are promoting, the individual or the company's product you are promoting will pay you a percentage from the product you sell.
Those products and service can be promoted through banners, videos, pictures, text, links, and emails
What does affiliate marketing actually represent?

Affiliate marketing represents the relationship between the company that sells its products or services and a company or individual that promotes them on its own website.

About 80% of affiliate programs on the globe operate on a commission-per-sale basis, 19% operate on cost-per-action (CPA), and the rest on other methods such as cost-per-click.
How do affiliates make money?
The affiliates refer customers to a particular web site that contains the buy products or services the customer want. If the customer buys some of the product or service from the recommended site, the affiliate will receive a percentage in commission.
You can earn money in more than one way using affiliate marketing, and the most common one is to represent the partner's links on your website. Every sale that was made through that link will generate commission.
The commission percentage is usually defined in advance. To make the highest commission possible, you should consider promoting high-quality products and services or the ones related to your business and it should be a high ticket product.
Important things to take note of…
Another important thing is to be moderate when making promotional content and your content has to provide value before, not just buy this or that. Also, when you get started, make sure to use social medias like Pinterest, YouTube, and Reddit, etc for advertising your product if you want to grow fast. Forced advertising won't be well-received as people will see you as a scam.
It is essential to approach affiliate promotion naturally and authentically. Find out what your customers are having problems with and what can solve that problem, and if your product you are promoting has a solution to that then recommend your product as the solution, I believe is the best way to sell anything.


This type of marketing approach is an incredible way for small and medium-sized internet businesses and influencers on social networks and it has proven to work.
Remember, the name of being successful with affiliate marketing is patient and interest in what you are promoting. You must be patient when it comes to achieving goals using affiliate marketing strategies.
However speaking of interest, you must first find a product that interests you before you start even thinking about promoting it to your audience! The product must not only interest you, it has to be a product you would buy for yourself or have already used. Don't promote what you yourself aren't willing to use or buy.
Promoting anything you find on the internet to your audience will lead you to destroy the trust you build with your customer and that can hurt your business as well.
So you find a product you think is good and then start promoting it by bringing in traffic to your blog. Traffic is an official way of saying people viewing the link to your product promoting on your blog.
Once they click on your affiliate link and make a purchase, you earn that "Benjamin" (commission)…
Now there are levels of commissions in affiliate marketing depending on the program you go for. Some affiliate programs pay 10%, some pay 100%. Some programs have an upfront commission that is a small amount and then offer a consumer an upsell to a product when they buy the first product.
When the upsell is made, the affiliate receives an even higher commission.
Bonus Tip: affiliate marketing is not a get rich overnight scheme. Getting rich quick doesn't exist anywhere online.
It's a lie if someone tells you, you can make this kind of money just for a short period of time or just pressing a button, they might be lying to you or probably want your money. Making money online takes time, effort, consistency, and massive action. Don't fall for their lies.
Now, you can quickly earn money if your traffic leads are high and conversions are high, but overnight will lead you to failure.
How Does Affiliate Marketing Work

Before you become an affiliate to a particular affiliate program you must first apply or sign up for an affiliate program.
And when you get an approval, you will be given a link and that's what you will be promoting to earn money when someone buys through your link. This link is a special link that tracks every sale you make.
You can add or promote your link through blog posts and social media like Pinterest, YouTube, Reddit, etc.
Now let me share with you some basic things you can put into place and we will also look into that in detail here.
Here's what you need to be doing as an affiliate marketer:
| | |
| --- | --- |
| Step 1. | Create valuable content for your target audience on the platform you choose to promote your affiliate link. |
| Step 2. | Present your audience with a free offer leading them to your email list. |
| Step 3. | Continue adding value and offer relevant affiliate products through your email list. |
| Step 4. | Segment your audience according to the content they consumed and products bought. |
| Step 5. | Set up an autoresponder for your email marketing. |
| Step 6. | Analyze what content works best and create more of it. |
| Step 6. | Repeat all the steps. |
Remember the more you give, the more you'll receive! It's a win-win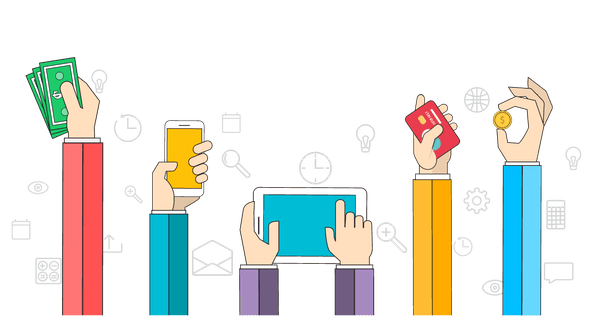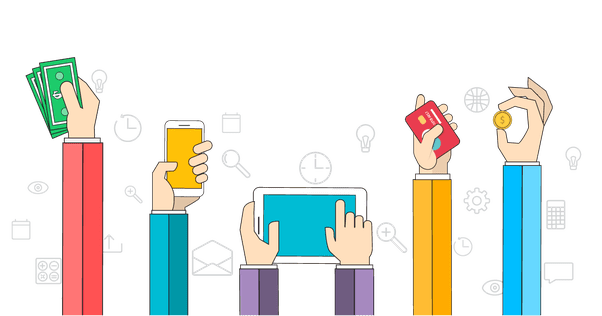 How to scale your affiliate marketing business to 6-figure a month
Here is the general guide:
1. Pick the right product.
you can start off by picking the right product (probably a product you have used or a product others are using has given testimonies about it) and focus on selling that product until you are successful with it then move on to the next product.

2. Build Your Email List.
If you are not capturing leads for your business, you are probably leaving huge money on the table. Why! Email marketing is powerful and it's the bloodline of your business to grow.
 As you promote a product, start building an email list as well. Your list is the most powerful asset to any business you can scale your business through email marketing. Learn how you can communicate, provide value to your email with your list and build a relationship with them.
3. Learn to publish on a daily basis.
Publishing content on Podcasts, Youtube videos or blog posts is one of the most powerful ways to build an audience and the best part is that it takes $0 to build it. This method will be slow at the start but it can grow to be lifelong residual traffic for your business.
4. Fourth: Learn as you go along.
Make changes on your ad or landing pages or even your autoresponders. Optimize them every time until you have good sales coming in.

Following those steps above can be a good start as an affiliate and you can become successful if you put those steps into action, don't worry, you will definitely learn more along the way but you gotta take action first, that's the main key. Start your affiliate journey today and take massive action and have a mindset for success.
You might have heard this quote before:  ("
You Don't have to be great to start But You Have To Start In Order To Be Great")
Why Affiliate Marketing Is The Best Way To Make Money From Your Blog

One of the easiest ways to make money from your blog is by putting ads on your blog and that's what most bloggers do and most of them are okay with it but putting ads on your blog won't give you financial freedom.
Though putting ads on your blog is easy and you can make quick passive income from it.
But the problem is you are not going to make dollars that can probably give you financial freedom, rather you will be making pennies instead of you making dollars.
The other way to make money with your blog is by creating your own product and putting it on your blog and you can make a pretty income with that but it also has a risk and problem. 
The problem with creating your own product is it takes a lot of time and money, and the risk is if you create a product that your target audience doesn't like or even if you don't have enough marketing skills to sell that product. Then you lose big time by wasting your time and also wasted your money as well.
Why did I choose to get involved with an affiliate marketing program?
Great question!

I really like the idea of residual income that can be built upon and grown over time and affiliate marketing gives you all that.  I also really, really like my hard work to directly count toward my income, success rather than failure and waste of time and money.
Running your own affiliate marketing business with your blog can give you freedom.
You cannot have time freedom and financial freedom working for a boss. Working for a boss no matter how hard you work and the time you put in or what great ideas you have, you will still get paid the same amount of income by your moody boss.
Why Affiliate marketing is the best for bloggers to monetize their blog?
Affiliate marketing is suggested to be the best for bloggers to monetize their blog because to make sales as an affiliate marketer you need to establish trust and brand by providing value. Without building a brand with you won't make any sales.
Top bloggers have built a brand by providing valuable content and are trusted by people which make it easy for people to buy products from their site so that's why it is the best to monetize your blog with affiliate marketing.
But Nowadays's affiliate marketing has become easy anyone can easily become an affiliate marketer.
Why affiliate marketing?

1. I love affiliate marketing because I get paid without going through these headaches of:

| | |
| --- | --- |
| 1 | Creating of product |
| 2 | Surveying the market |
| 3 | Product delivery |
| 4 | Returns and chargeback |
| 5 | Customer support, etc. |
If you have built a platform with an audience who Know, Like and Trust you, then affiliate marketing can drive a lot of revenue for your business and to your bank account. It's possible to earn affiliate income without affecting your bottom line.
2. Because of the massive leverage affiliate marketing gives you, you can build a team globally and have multiple people in multiple time zones buying from you which means you could literally be getting payments 24/7.
3. Affiliate marketing beats other forms of money-making strategies online nowadays because people are already actively seeking products to buy online.
Most people are now comfortable with buying online. If only from Amazon, ClickBank or eBay or some other best one out there. Affiliate marketing is a real opportunity to put yourself between the customer and a product they want or need.
If you get good at doing affiliate, there's no limit to what you can potentially earn from your blog. Affiliate marketing requires no face to face selling, handling of physical products or delivery of products. It's a business model that you can scale and products are bought and sold worldwide.
The automation available with the affiliate business is another amazing point for affiliates to make money from their blog. It lets anyone benefit from earning money online while sleeping or on vacation, allowing a lifestyle of their choice. Time and location freedom is within reach with an affiliate business.
Anyone can learn affiliate marketing and free up their time and create solid financial freedom if they really work hard and take massive action at it and choose the right product to promote.
It works when you get the right products in front of the right people who are in need of what your product offers. This is a skill in itself to learn, but it is well worth learning overtime.
Do you want to make 6-figure online with affiliate marketing from scratch?… Click Here to join now.
How To Get Started And Become An Affiliate Marketer As A Blogger

The best way to get started with affiliate marketing as a blogger is to NOT focus on money first but spend some time and focus on the selection of a particular niche you are interested in.
Once, you have selected that niche starts writing quality content on that niche. Then you should start adding your affiliate link to your blog post.
After you start getting a  decent amount of traffic to your blog only then you should focus on making money out of it. Now, you should only promote affiliate products related to your niche on your blog, don't try to market different products that aren't related to your niche. 
Once you have a website or blog established, you can start doing some searching in Google for affiliates programs – to sign up with companies.
Whichever affiliate program you go for at the end – just remember one thing – always try to select a product which has high quality and can add value to your customers' lives and the price is fair – so everyone is happy in the end – and it's a win-win situation for both sides.
If you try to push a crap product down to your customers – you won't be able to stick to this industry for long and doing so can hurt your business as well.
Also, marketing products related to your niches will make things easier for you and such kind of affiliate marketing will help you with making more money from your blog.
How do you become successful with affiliate marketing as a blogger?

If you are looking to get started fast, then the simplest way is to find someone who is already successful with what you are doing and learn from them exactly.
If you are looking to get started today and make money tomorrow then you will probably have to go in for some paid advertising, and as long as you do it correctly and learn how to run this profitably, then there is no problem with running ads to your affiliate links.
But you need to understand that, you cannot do this directly to the links, you will need to create a landing page in between and capture their email and then marketing your product to them through your email autoresponder.
There are people making full-time incomes with paid advertising, so it is not a scam or "doesn't work" as it has been said by some people, you just need to learn to do it properly.
To learn to do it properly and become successful, first find someone who does it well already.
Don't worry this doesn't mean you need to buy a course, you just need to watch a few YouTube videos on the subject, find someone who you feel is trustworthy and an authority in the niche you are in and then follow them.
Look at the information they give and weight to others and maybe sign up for your first offer and give it a try.
I think the best thing to do is to just get started, as you can always be able to learn along the way.
Many famous entrepreneurs state that ( "say yes and learn how later").
There are some people I learned from when I first got started and I highly recommend but it depends on what you are looking to do.

Nathan Lucas (YouTube name)

He does a lot of good content about how to get started with affiliate marketing and blogging, his tactics are not getting rich quick schemes and will mean you need to start now and put in the necessary work and reap the rewards in the future.
I recommend anyone to get started right away without holding anything back, as you will be pleased you did in the future by making the decision to start an affiliate marketing business.
Best Affiliate Marketing Program And Network For Bloggers

You can find a lot of affiliate programs on the Internet but don't forget that the most important thing is to join a safe program that has a good product, has a customer support and also without any hidden costs.

Affiliate marketing programs/Networks:

After all the hustle and hard work it takes to make your blog successful and the time it takes to create content on a daily basis,  you also need to spend time to select the best product for your audience… 
And you need to also make some money from your blog, but the problem most bloggers face is which program should I go for and where do I begin. But depending on your niche and your traffic you can decide which one is best for you.
 The top affiliate network that any blogger can profit from: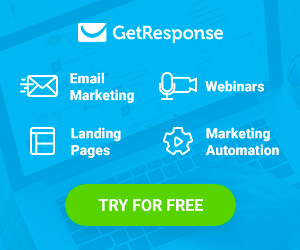 1.  Getresponse Affiliate Program
With this program, you can earn $1,000 or more a month, if you get as many customers to join the system, you will earn excellent recurring and one-time commissions as long as the customer remains a member of the service.
The recurring payout will last for as long as the user remains a paying customer in the system. 

If the customer upgrades to a higher plan, your commission will increase as well, so it is a win-win for you as an affiliate. If you want to capture leads and build an email list for your business, this is the best software you can look into. It two in one.
2. Divi Theme (Elegant Theme) Affiliate Program
This program pays you a generous commission for every sale you make. Best known to be one of the great WordPress themes in the system now.
As an affiliate for this program you get paid 50% recurring income for every customer you bring, if you want the best theme that is customizable and great page builder, look no further, Divi Theme is a great thing you can think of.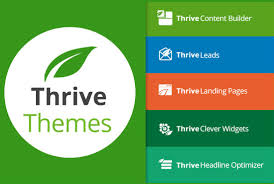 3. Thrive Theme Affiliate Program
The Thrive theme affiliate program is one of the great affiliate programs that has your success in heart, they make sure every visitor you send them turns into a customer.
All you just have to do is to send visitors and they will take off the rest for you. Thrive Themes pay 35% commission per sale + 25% recurring commission.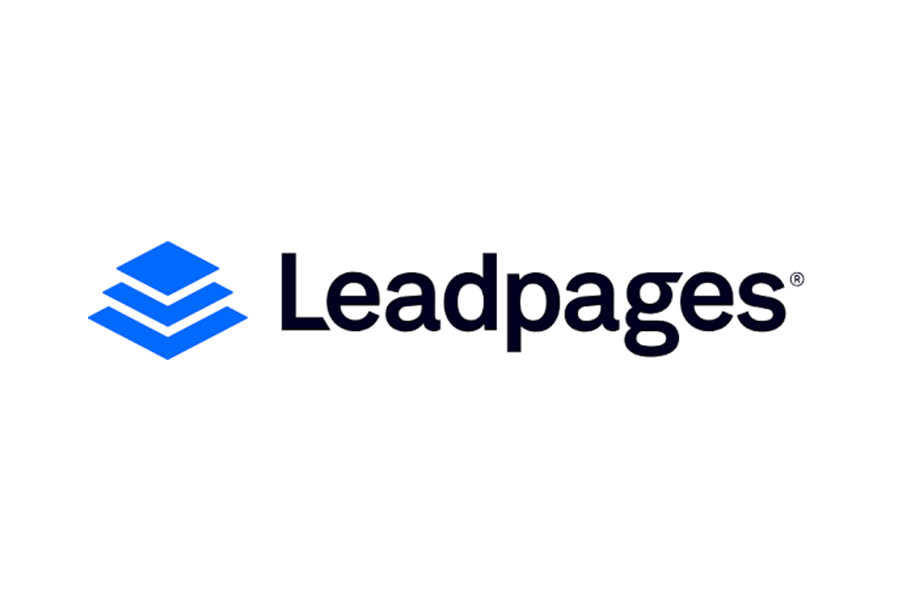 4.  Leadpages Affiliate Partner Program
Leadpages are a landing page software used by over 40,000 businesses and marketer and they are growing really fast. They make it easy to capture email addresses, grow lists and generate more leads.
They also offer a very generous 30% recurring commission for anyone you can send to their system. That's 30% of all sales generated for the life of that customer.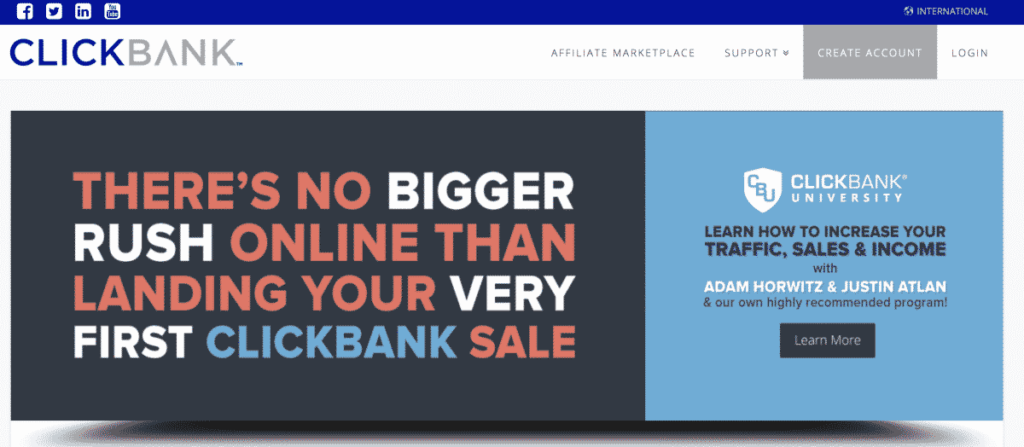 5. ClickBank Affiliate Program
Clickbank has a huge range of products available and covers all markets from health to digital services. There are thousands of products you can promote as soon as you've signed up.
One big benefit of digital products is that they often pay much higher commissions than amazon (they pay 50-75%).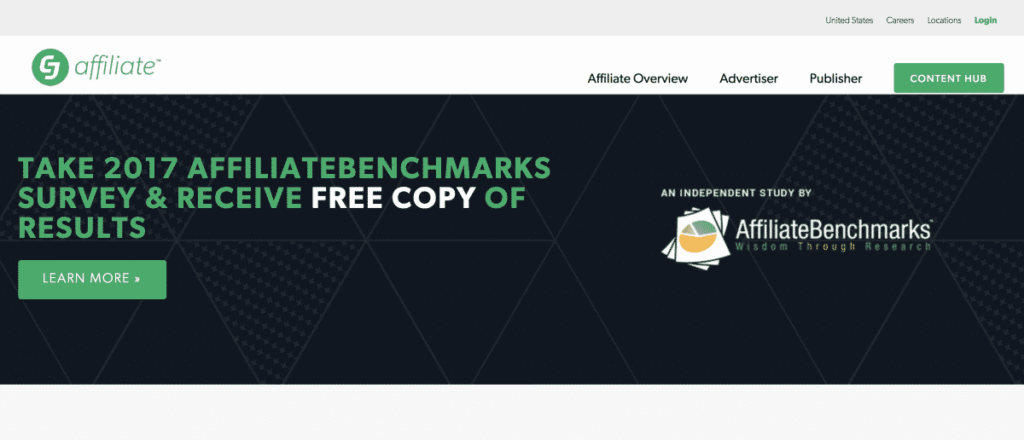 6. CJ Affiliate by Conversant
Previously known as Commission Junction, CJ Affiliates is one of the oldest and most respected networks out there, they've been in the marketing industry since 1998. It has a very large database of programs and most merchants have a listing on this site.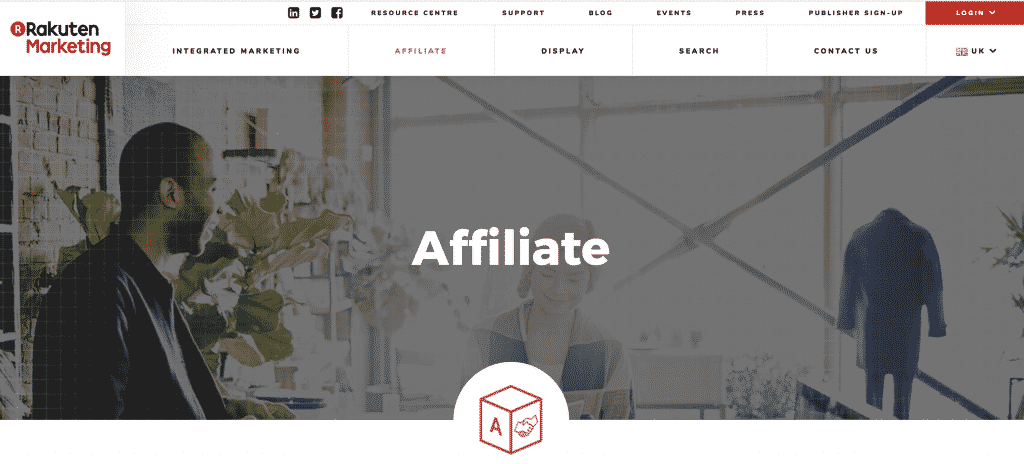 7. Rakuten Affiliate Network
This network was formerly known as LinkShare and was recently placed number one in the Blue Book Top 20 CPS Affiliate Networks 2016.
Whilst being a smaller network, and thus less suited to those starting out, Rakuten's investment in technology and people gave it the edge it needed to overcome competition. 

They are one of the leading online stores out there, they are willing to pay their partner for selling anything in their store.

It's best features include automatic ad rotation and the ability to link to a specific page on the merchant's website which makes it easier with your targeting.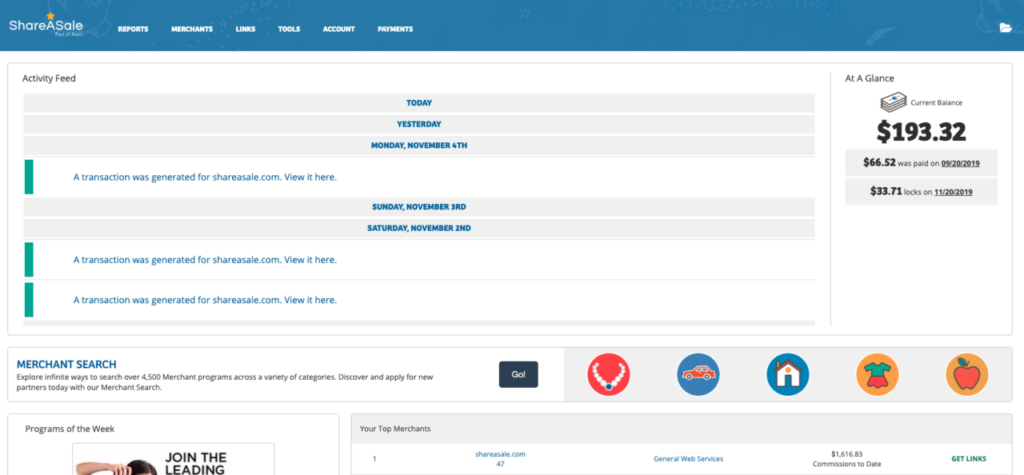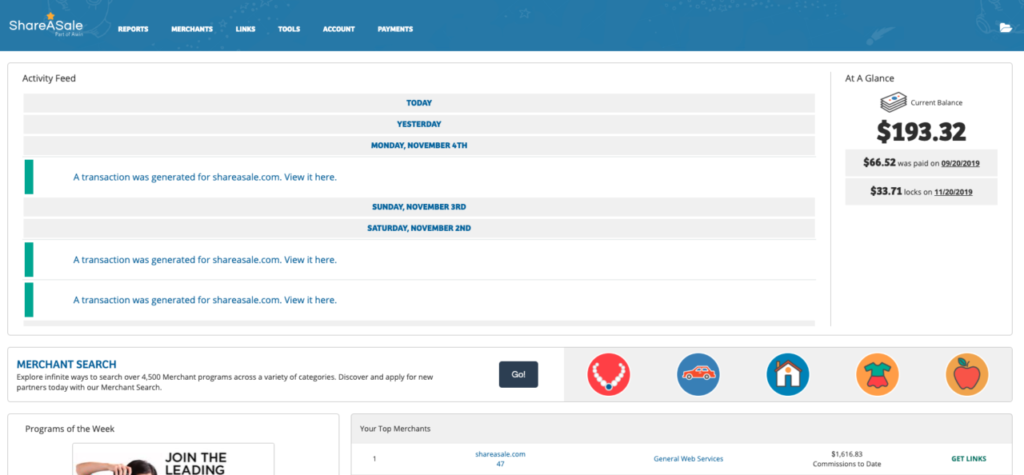 8. ShareASale
This is another large network offering a lot of options for their affiliate promotions, they have been in this industry for the past 17 years now.
They also have about 1,000 merchants solely listing their affiliate programs through ShareASale meaning you can only access them through the network.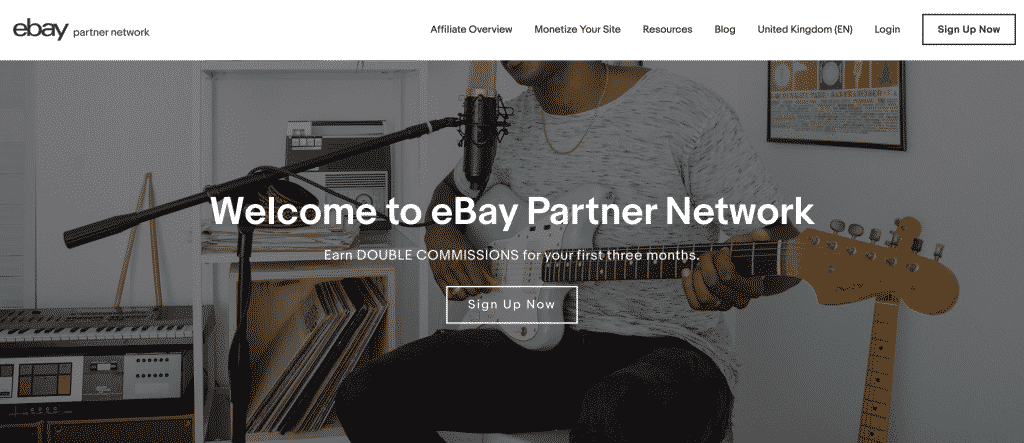 9. eBay Partner Network
This network is similar to Amazon's associate, eBay allows you to promote your choice of millions of different products so you should always be able to find something relevant to your audience or the niche you are in.
10.  Amazon Associates
This is just like an affiliate network. Once you sign up to become an Amazon Associate you can then advertise their product and earn a commission from any products sold on amazon.
You literally have millions of options with what to promote and no matter what niche you're in, they have everything you can think of promoting to your audience.
This makes it perfectly suited for a beginner as you can sign up to become an Amazon Associate then start dropping links to specific products you want to promote on Amazon.
Just put your affiliate link into your post or article right from the start and when someone clicks the link and purchase you will make a commission.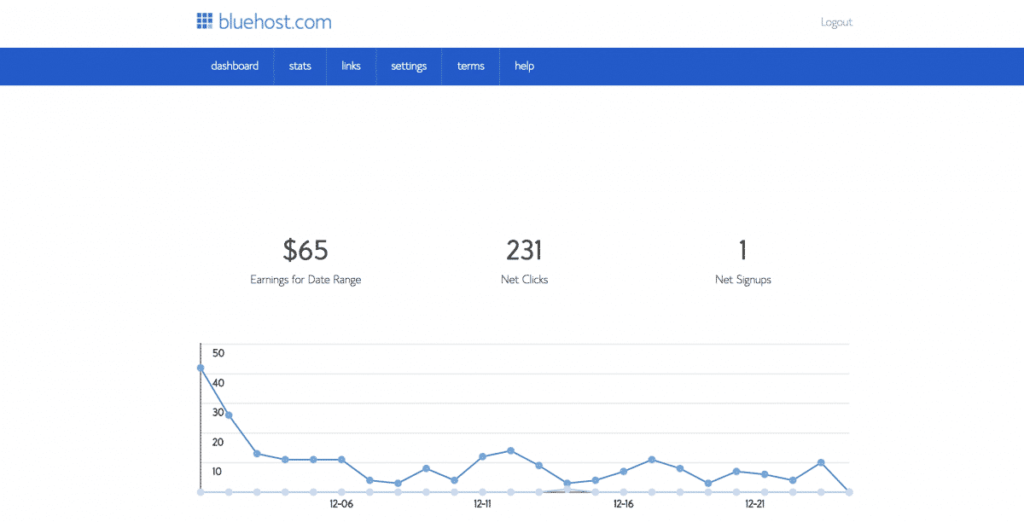 11. Bluehost
  Bluehost is one of the best web hosting providers that provide affiliate programs with a high conversion ratio of 13.11%.
They paid a very good amount of income for their affiliate between $65, they are one of the tops recommended WordPress hosts with an affordable price and flexible package.
Half of the website on the internet is hosted by Bluehost. Maybe you should partner with them and see why they are highly recommended.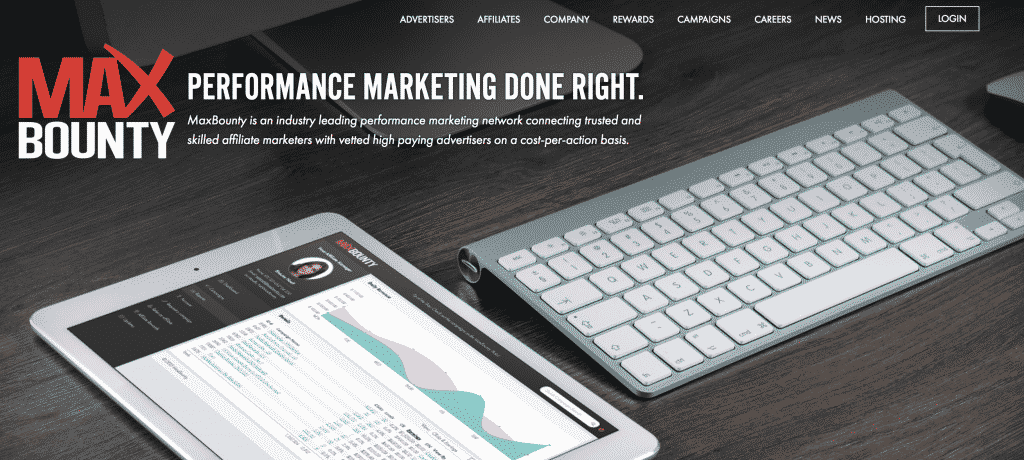 12. MaxBounty
MaxBounty pride themselves on the diversity of campaigns offered to their affiliates. They have over 1,500 programs ranging from gaming, to finance, and dieting, with options to receive your commissions as CPA (cost per action like making a sale), CPL (cost per lead), mobile, or PPC (pay per call.) Allowing you to structure your promotions in a way that works best for you.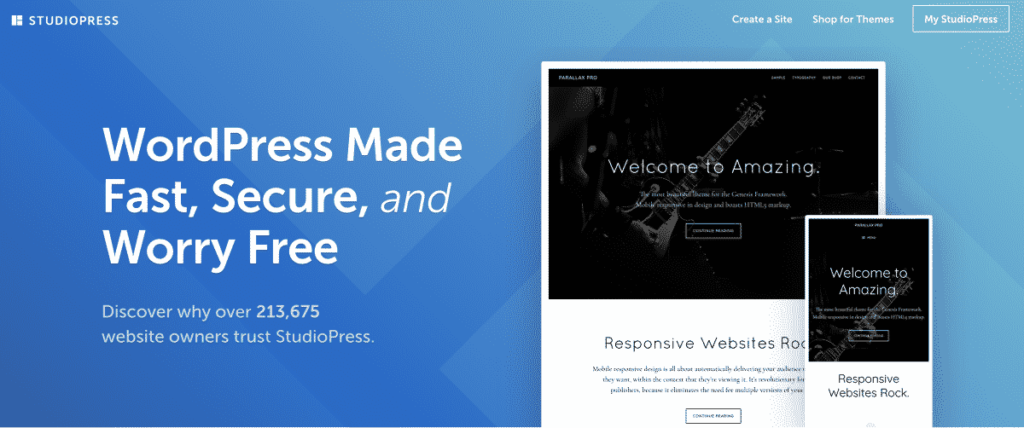 13. StudioPress Affiliate Program
StudioPress offers premium WordPress themes and plugins with over 190,000 users. Their affiliate program is run through the ShareASale network and provides affiliates with 35% on every sale. With a range of price options, you could be earning up to $350 per sale.
(Pin this into your Pinterest board)
How To Make Your First 6-Figure With Affiliate Marketing With Your Blog

Typically it takes a couple of years AT LEAST and hard work to make that kind of money from a blog.
And usually, it's not just blogging that brings in all the money, it's a lot of other income sources that will get you thereof making that 6-figure a year. And I will share that with you in this article.
The majority of bloggers fail to make their first 6-figure a year from their blog just because they don't stay motivated and DON'T STAY FOCUS.
It's simple. The majority of people fail because they spend a lot of hours doing affiliate marketing and then probably give up when they are not getting the result they want.
Maybe they even buy all of the training about how to make money online and build a website. But unless they stay committed for the long-term, take massive action, they are very likely to fail.
Do you want to make 6-figure online with affiliate marketing from scratch?… Click Here to join now.
What Do You Need To Focus On To Be Successful?
Focused Intensity + Good Strategy + Time = Results
I've heard some people use the Focused Intensity + Time = Results formula to get results in affiliate marketing. However, it is time wasting and it's complete trash.
 If you do not have a good strategy in place, your effort, and hard work is wasted. For instance, If you spent days and days building a website about cars or bolt. Unfortunately, I found out that the people who search for those things, generally are not interested in buying them from you being an affiliate.
So if you don't come up with a good strategy and research product that people are searching for to buy, you're going to fail. However, if you have a couple of good strategies with focused intensity over time, you WILL succeed.
So let's look at how and ways you can make 6-figure from your blog
1. Affiliate Marketing
Affiliate marketing It's a numbers game meaning you need traffic (visitors) to make money pretty much everything about blogging is, especially if you want to make 6-figure blogging.
Basically, you need a ton of traffic to sell a lot of affiliate products. But just adding links to products is not enough, you need to provide value as well. 
You need to create honest reviews of the products you're marketing, you need to promote them to social media like YouTube, Pinterest, Reddit, and also to your email list, etc. If you're promoting software, you'll likely do better if you create some videos to show people how to use the software. 
There's a  lot that goes into affiliate marketing, but if you keep at it and stick to it for long, there's potential for a good amount of passive income you can make.
2. Info Products / Online Courses
Think of eBooks, video and/or audio series showing your audience how to do something, for a price. You can create an online course too, and teach something in your niche that other people (your target audience) will be interested in learning.
Most 6-figure bloggers take advantage of this method to bring in a huge amount of their income, they also focus on affiliate marketing as well but all of this takes time, so be patient while you are taking action.
3. Digital or Physical Products / Drop Shipping
You can create your own products. There are bloggers who create their own product and are making a very good amount of money from it, you can scale that by building a community, launching a video, so on and so on. 
You can also create digital templates, sheets for various products typically complimenting your blog niche). For example, if you're a nutritionist and you blog about health and fitness, you could create digital downloadable products to teach people how to live a healthy life, etc. 
4. Dropshipping
Dropshipping of physical products is also quite popular among bloggers nowadays. Platforms such as Printful or printify offer drop shipping. It's really easy — all you have to do is download your artwork, and the drop-shipping company will take care of printing the artwork on various merchandise. They will also take care of shipping and you don't have to go through any headache.
4. Sponsored Posts
It's very common among many bloggers where they reach out to companies and/or brands and the company pays the blogger a sum in exchange for a blog post promoting their products/services. It can be a review post or a how-to post or just something that promotes the company's interest. 
Bloggers with large social media following can also leverage their large following to cross-promote these products and services on their social media platform for an added cost. You can make several dollars or more from each sponsored post depending on a large number of following you have.
4. Ads
The least useful method but some bloggers do make a full-time income out of it. Again, it's a numbers game as well. The more traffic you get on your website, the higher the chances of someone clicking on an ad and more likely you will make money.
These are some of the most common ways most bloggers make money especially the beginners, including the six-figure bloggers. Most of them apply all of the above methods in conjunction, as opposed to depending on only one of these. 
In addition to the above, a lot of bloggers may also blog professionally. As in, they write for other big blogs and publications and they get paid. The key is to diversify the income. In the end, they all add up and you can make your dream 6-figure on your blog.
Bonus Tips: How To Scale Your Income As A Professional Blogger
1. Make your blog look beautiful and professional: 
Making your blog look beautiful and professional is very important for the growth of your blog. It helps to attract more viewers AND traffic to your blog and it also helps to improve SEO. This how to make your blog look beautiful and professional:
| | |
| --- | --- |
| 1 | Choose the right theme |
| 2 | Make your site load faster |
| 3 | Use the right title |
| 4 | Structure your post |
| 5 | Make it easy to be share |
| 6 | Add quality image to your post |
| 7 | Create a featured image |
| 8 | Add visual |
| 9 | Regular update your post |
2. Write very helpful & detailed content on your blog: 
Quality content is king, Creating helpful content on your blog helps to increase conversions rate, your reader spends time-consuming what you write which might lead to them buying what you offer on your blog. 
Because your content was helpful and educative to your readers it made them build what we call the Know and Like and Trust factors with you and connect deeper with you which makes it easy to sell anything with them.
3. Write list post, Review post, Comparison post, How to do post does well in AFFILIATE MARKETING: 
This type of post is a very useful and powerful way to add value to what you are selling to your customers… This type of post can make a customer make the right decision and plan to buy what you offer. It can also give the customer information and understanding about your product.
4. Promote your content regularly where your target audience hangs out. Example, FB group, Pinterest group board Reddit, Forums, etc: 
If you are consistently promoting your content you are able to expand your business and brand to reach more people. The more eyeballs you get to your business and brand, it likely that you will get customers from those visitors to buy what you offer. 
Promoting your content is a strategy to ensure long term success in your business, it also ensures profitability in your business.
5. Implement SEO on your post so that it can rank organic on Google after a few months: 
Getting traffic from Google to your blog post is very important to the success of your business because users trust search engines and having your post rank on the top of the search engine for the keyword that the user is searching makes them trust the website. Getting traffic from search engines is one of the best and quality traffic you can get to your website.
6. While implementing SEO, target buying keywords such as Best, Review, Top, Guide, Compare, Ways to, etc:
These are types of keywords people search for in search engines when they are searching for products or services to buy. These keywords show that the searcher is looking for products to buy and he or she is looking for more details and solutions about the product before deciding to buy.
7. Add Call to Action at the end of every post:
Adding call-to-action to your post makes it easy for your reader what action to take after finishing reading your content. Call-to-action helps to move the reader to a sales funnel which may soon become your customer and purchase your products and you can promote more products to them.
8. Write content in such a manner that tells your readers you wanna help your them rather than selling a product to them:
When your content sends an important message, educating and solving your reader problem they are having a challenge with, it persuades them to purchase your product or services over your competitors because they see you as someone who knows what you are talking about.
Providing value on your blog is one of the most important things for your blog and business to survive in the midst of the competition.
Top 10 Successful And Highest Earning Bloggers In The World

Blogging is a lucrative way to make money from your passion nowadays. You should focus your mind on writing quality content about things you are passionate about.
And stop…  Writing about boring and crap stuff and once you Start blogging it will much easier for you.
You can reach out for help from people who are in the same niche as you and sharing the same stuff of the things you are writing.
You can motivate or teach your readers about how to do something,
Or, You can share your experience with something you already have knowledge about, eg: traveling, programming, cooking, etc.
You can share your reviews about products you have used or know on your blog to help the buyers searching for the same product.
There are plenty of topics on which you can write about on your blog. It doesn't matter what your topic or niche is, what matters is that you just share valuable content on your blog which will help people.
In addition to that, you can also make millions of dollars per month from your blog when you take massive action.
Do you want to make 6-figure online with affiliate marketing from scratch?… Click Here to join now.
Here are the top richest bloggers in the world:
And these bloggers are earning Millions of dollars a month from their blogs by just sharing valuable content with their readers.
1. Randy Fishkin – MOZ
Rand Fishkin and Gillian Muessig founded the "Moz" blog in the year 2004. It was called SEOmoz, it was started as a blog and an online community, Moz is famous for the Search Engine Optimization world and.
Moz helped many bloggers by providing top SEO tools for marketing and ranking factors, increasing blog visibility and performance. It is also earning a huge income like other bloggers.
Founder Name: Rand Fishkin and Gillian Muessig
Website: https://moz.com/
Blogging Started: 2004
Domain Authority: 89/100
Global Alexa Rank: 6,033
Estimated Visits/month: 6M
Earning: $3,740,000 per month
Location: USA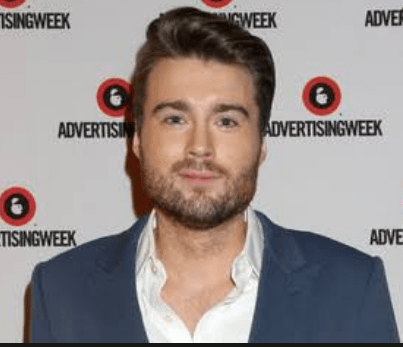 2. Pete Cashmore – Mashable
Mashable was founded on July 19, 2005, in Aberdeen, United State, by Pete Cashmore. Mashable is a global multi-platform media.
They publish articles on technology, entertainment content, digital culture, science, travel, and many more. Mashable is the go-to source for tech. It has 28m social followers and 7.5m shares a month.
The main source of income of this blog is direct advertisements in different formats.
And now the writing passion of Pete Cashmore is one of his sources of income, making him a net worth of 47 million Dollars.
Founder Name: Pete Cashmore
Website: https://mashable.com/
Blogging Started: 2005
Domain Authority: 93/100
Global Alexa Rank: 1,374
Estimated Visits/month: 45M
Earning: $3,330,000 per month
Location: USA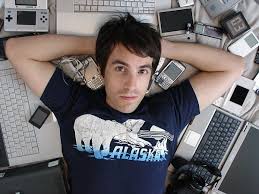 3. Peter Rojas – Engadget
Engadget was founded by Peter Rojas in March 2004. It is the most popular blog that publishes articles on technology, entertainment, and gaming. Today they produce the internet with the most helpful videos, breaking news reviews, etc. 
This blog also makes huge money from direct advertising.
Founder Name: Peter Rojas
Website: https://www.engadget.com/
Blogging Started: 2004
Domain Authority: 94/100
Global Alexa Rank: 771
Estimated Visits/month: 51M
Earning: $3,950,000 per month
Location: USA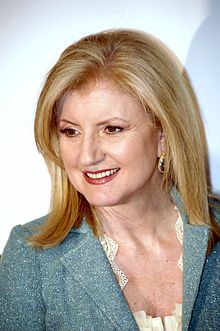 4. Arianna Huffington – Huffington Post
Huffington Post blog was started by Arriana Huffington on May 9, 2005, which covers news, entertainment, environment, business, and politics. It is the most successful blog in the world.
The earning of this blog is more than $1 billion and the main source of their income is sponsored post advertising through banners.
Founder Name: Arriana Huffington
Website: https://www.huffingtonpost.com/
Blogging Started: 2005
Domain Authority: 93/100
Global Alexa Rank: 487
Estimated Visits/month: 131.7M
Earning: $41,660,000 per month
Location: USA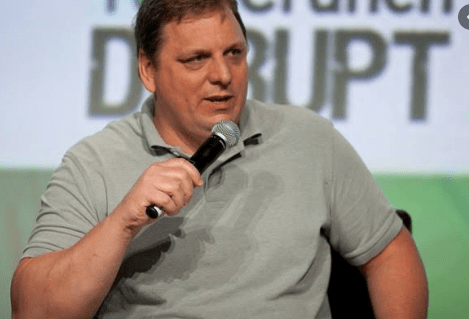 5. Michael Arrington – TechCrunch
TechCrunch is one of the most popular blogs in the technology industry news, it was founded by Michael Arrington on June 10, 2005.
TechCrunch covers profiling startups, reviewing new internet product and technology news like apps, gadgets, mobile, and many more. In 2010, the company was acquired by AOL for approximately $25 million.
Michael Arrington helps his readers to keep in touch with the latest technologies developments news.
The blogger Michael Arrington is one of the most famous and richest bloggers in the world.
Founder Name: Michael Arrington
Website: https://techcrunch.com/
Blogging Started: 2005
Domain Authority: 94/100
Global Alexa Rank: 1442
Estimated Visits/month: 28.9M
Earning: $1,870,000 per month
Location: USA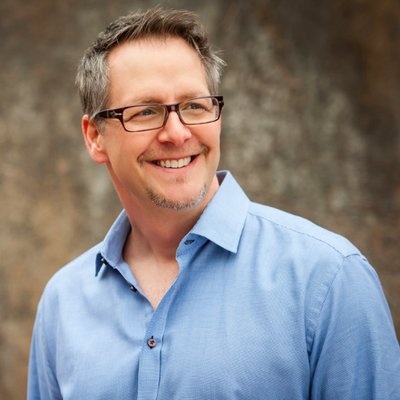 6. Brian Clark – CopyBlogger
CopyBlogger is one of the best and leading content marketing blogs for bloggers to success and they provide advice for upcoming bloggers and some petty mistakes to avoid.
It was founded by Brian Clark in the year 2006, currently, his income from his blog is $12 million in annual revenue.
Founder Name: Brian Clark
Website: https://www.copyblogger.com/
Blogging Started: 2005
Domain Authority: 78/100
Global Alexa Rank: 29,674
Estimated Visits/month: 766.7K
Earning: $2,750,000 per month
Location: USA

7. Pat Flynn – Smart Passive Income
Smart Passive income was founded by Pat Flynn in 2008 to help entrepreneurs succeed through marketing. Pat Flynn helps his readers to succeed in their business, especially the newbies.
If you want to get some serious and great ideas and strategies for your business then you need to take a look at his blog.
Founder Name: Pat Flynn
Website: https://www.smartpassiveincome.com/
Blogging Started: 2008
Domain Authority: 65/100
Global Alexa Rank: 1,5836
Estimated Visits/month: 5M
Earning: $3 Million
Location: USA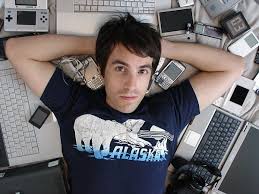 8. Peter Rojas – Gizmodo
Gizmodo is also run by Peter Rojas, it was founded on July 1, 2002. This blog covers topics like design and technology, Science fiction.
Like other bloggers, he is also making huge income from sponsor ads.
Founder Name: Peter Rojas
Website: Gizmodo | We come from the future
Blogging Started: 2002
Domain Authority: 93/100
Global Alexa Rank: 751
Estimated Visits/month: 77M
Earning: $541,000 per month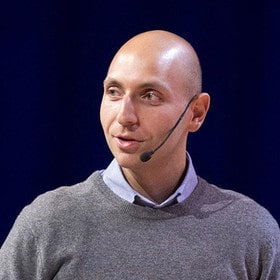 9. Smashing Magazine
This blog was founded by Sven Lennarzt Vital Friedman. He is a website and eBook publisher that offers editorial content and professional resources for web developers and web designers.
It was founded in 2006. His monthly income is more than 215,000 per month.
Founder Name: Vitaly Friedman
Website: https://www.smashingmagazine.com/
Blogging Started: 2006
Domain Authority: 89/100
Global Alexa Rank: 13,800
Estimated Visits/month: 4.1M
Earning: $430,000 per month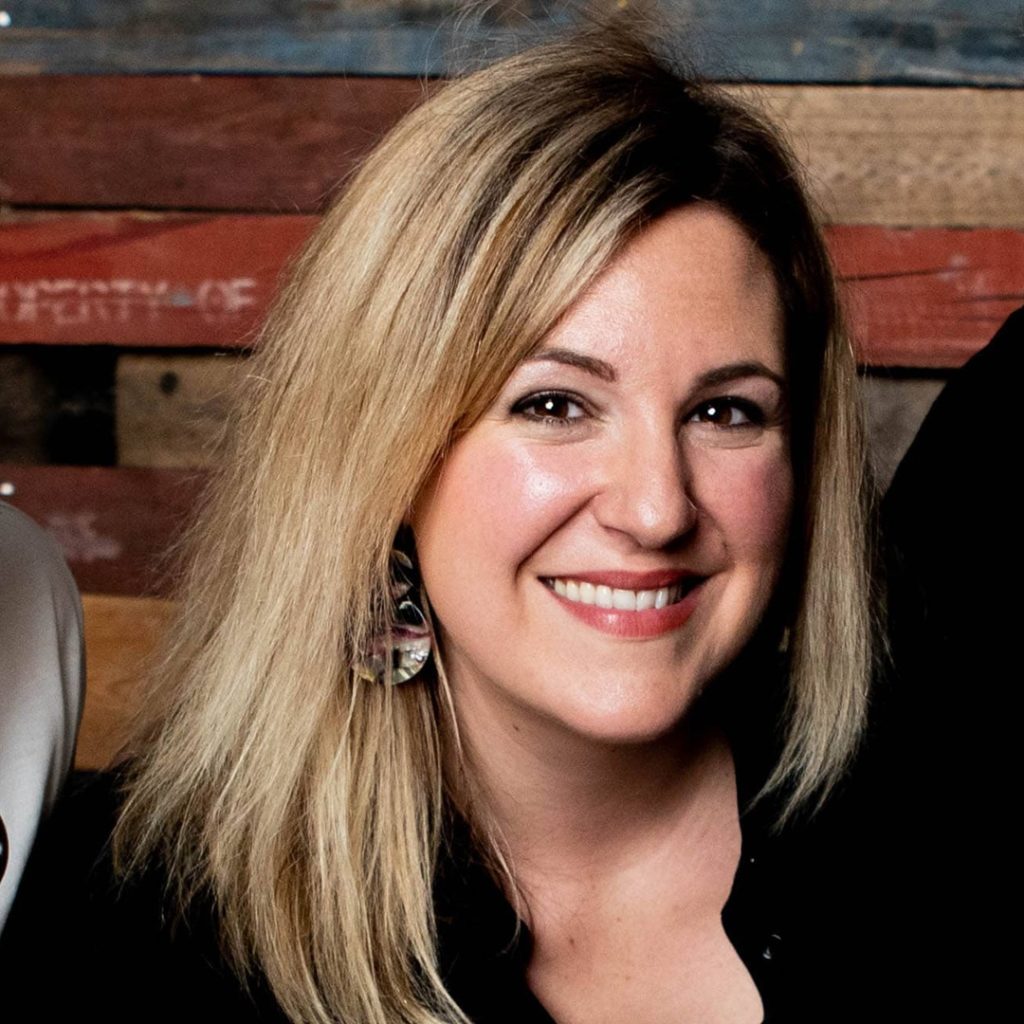 10. Cyan Ta'eed
Tuts+ is founded by Cyan Ta'eed in 2006. This blog provides web design and development tutorials which are very helpful for designers and developers.
Founder Name: Cyan Ta'eed
Website: https://tutsplus.com/
Blogging Started: 2008
Domain Authority: 90/100
Global Alexa Rank: 1,502
Estimated Visits/month: 18.5M
Earning: $175,000 per month
REMEMBER!
As you can see above, all those top bloggers make their income directly from advertisements and it is their main source of income, nothing else. 
They mostly provide helpful articles that bring huge numbers of visitors and make huge income from their blogs.
As a blogger, the name of the game to be successful is to provide helpful value and you are good to go.
Top Affiliate Marketing Blog That Will Teach You Everything About Affiliate Marketing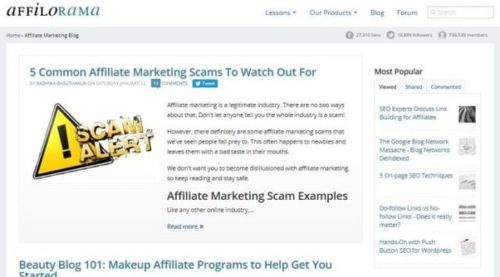 1. Mark Link (Affilorama)
Affilorama is an online training platform to help the likes of affiliate marketers. It was founded by Mark Link in the year 2006, by a prominent affiliate marketer with over 8 years of experience. Affilorama is purposely created to cater to beginners and intermediate affiliate marketers.

They have an amazing blog that is regularly updated with the latest in internet marketing tips and tricks.

Most of the bloggers that contributed to Affilorama are experienced affiliate marketers who have already succeeded in affiliate marketing and have very sound knowledge about affiliate marketing.

2. Jon Morrow (Smart Blogger)
Smart Blogger was created by Jon Morrow in the year 2012. His main reason for his blog is to help bloggers boost their blog traffic with a strategic tool.

He really provides cool content when it comes to the Blogging niche. They also focused well on the Make Money Online (MMO) category and some real good written articles on Affiliate Marketing.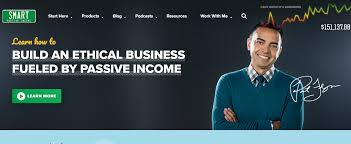 3. Pat Fynn (Smart Passive Income)
Pat Flynn started his blog in 2008 but just in a few years he turned his blog into a full-time income and earning passive income from his blog.

On his blog he shares marketing tips, techniques and strategies to earn passive income from affiliate marketing and how to market your product the right ways.

Pat Flynn with his Smart Passive Income Blog has earned over $2 million through affiliate marketing in 2017. His main income streams are coming from different affiliates.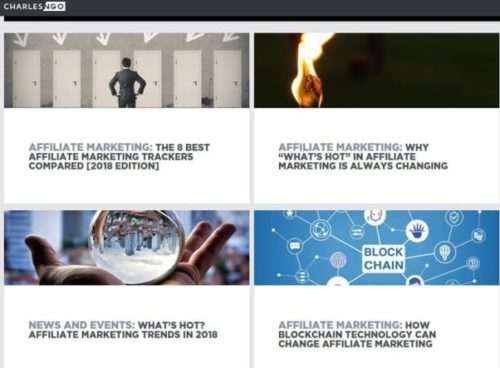 4. The Charles Ngo Affiliate Marketing Blog (CharleseNgo)
Charles Ngo is one of the influential Affiliate Marketing, Entrepreneur and Internet Marketer from Miami, Florida. He has been in the affiliate marketing field for over 10 years now and has gained a lot of experience when it comes to affiliate marketing.
He started affiliate marketing as his career in 2008 and made over a million dollars in profit. Charles Ngo loves to travel around the globe and attend important Affiliate Marketing events to help train people on how to become Super Affiliates.

His blog is full of quality content blog posts, helpful resources, tools, and strategies to help any average affiliate marketer into a super affiliate.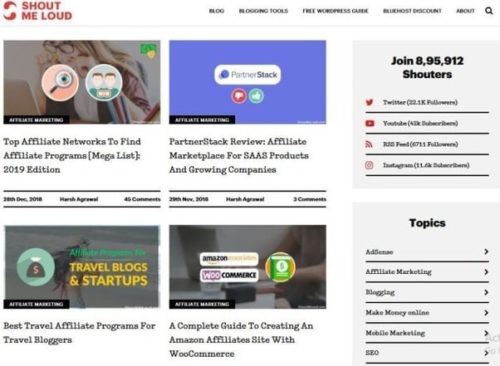 5. Harsh Agarwal  (ShoutMeLoud Blog)
Shout Me Loud, started his blog as a boy around his passion and now he has impacted over 900,000+ readers globally by helping his readers understand the concept of digital marketing and how they can better their lives and become rich with blogging.

He mainly focuses on three primary niches especially, blogging, affiliate marketing and, make money online.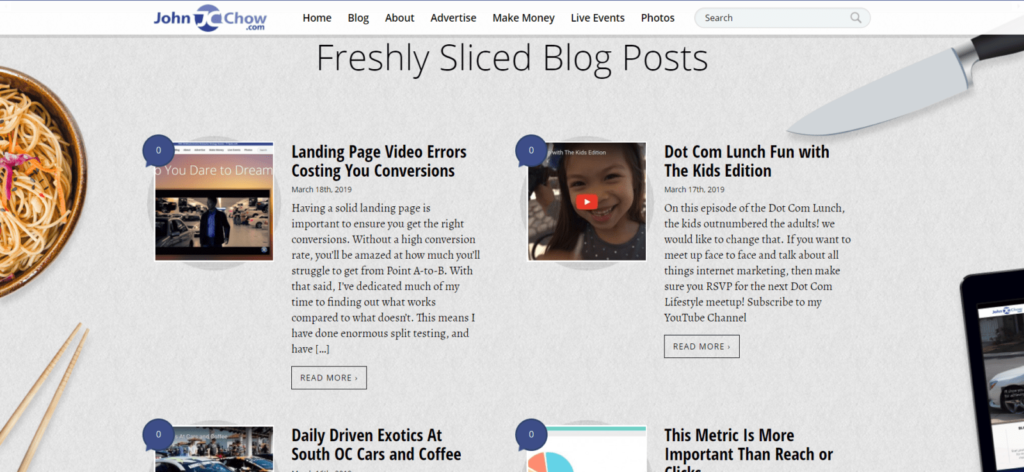 6. John Cow (JohnCow)
If talking about affiliate marketing John Cow is a super affiliate. He went from $0 to $40,000 a month from his blog.

If you want to skyrocket your affiliate income you should consider reading his advice and tips. He also blogs about making money online.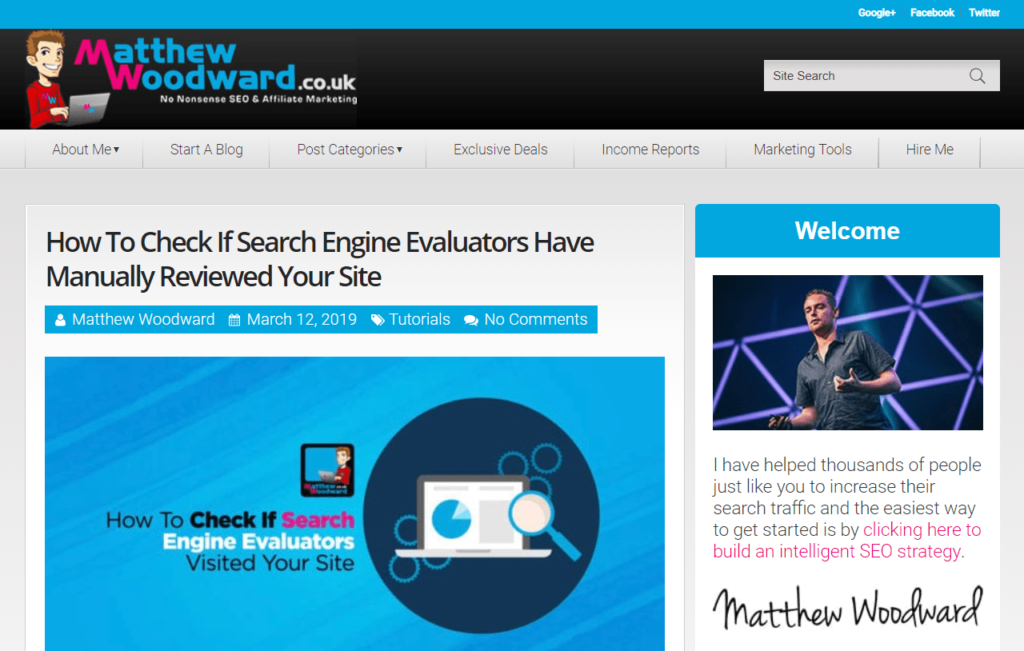 7. Mathew Woodward (MathewWoodward)
Mathew Woodward is your guy to look up to for affiliate marketing.
He will show you how to set up a successful blog and how to get traffic from search and increase that traffic and how to Improve SEO on your site. He has a great case study you need to take a look at.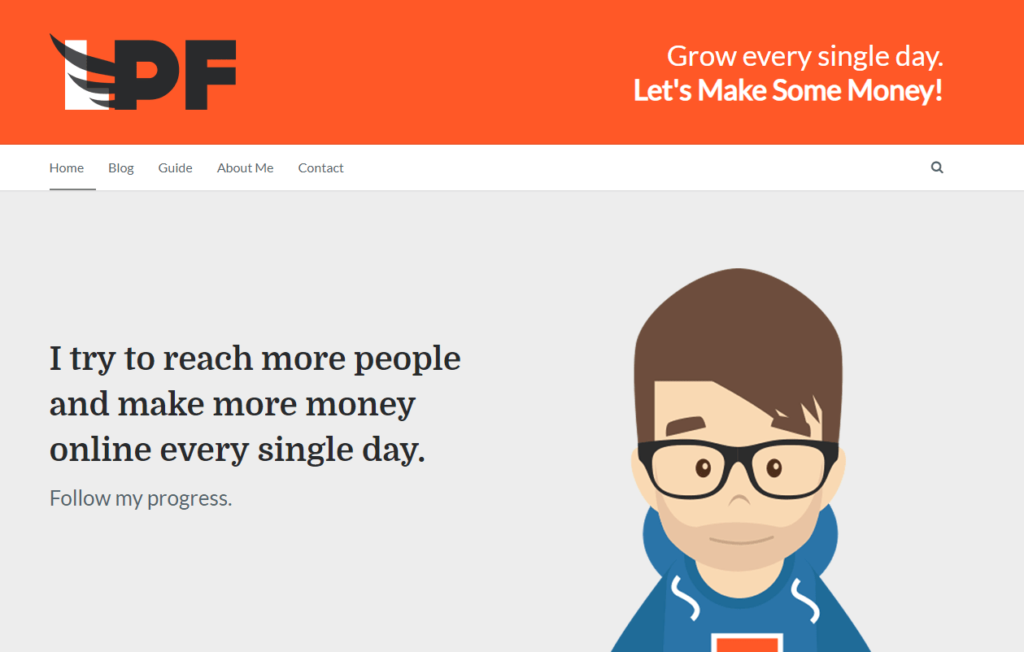 8. Luke Kling (LukePeerFly)
Luke Kling is one of the biggest names when it comes to affiliate marketing, he has been in the affiliate marketing industry since 2004. His blog is all about helping affiliate marketers to reach their goals.
He has created an affiliate marketing forum called AffLIFT to help every affiliate at all levels to learn how to succeed through affiliate marketing.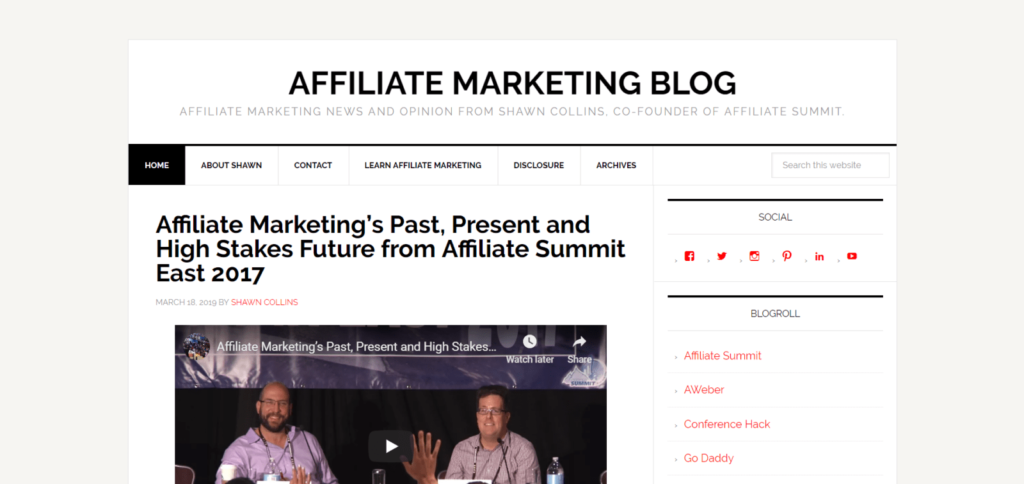 9. Shawn Collins (Affiliate Marketing Blogs)
Shawn Collins is recognized as a grandfather in affiliate marketing, he has been in affiliate marketing since 1997 and is the co-founder of Affiliate Summit.

He hosts a podcast called, This Is Affiliate Marketing. His blog is dedicated to affiliate marketing and if you want to know what happens in affiliate marketing, his blog will keep you updated on the latest news in affiliate marketing and include notes on sessions from affiliate summits.

10. Mobidea Academy
Mobidea Academy is a learning platform for upcoming affiliates. If you follow this blog you will get updated on the latest trend in the affiliate marketing industry. You will get tips and advice from one of the top affiliates in the industry…
Affiliate marketing is a great opportunity that can make you rich if you take it seriously and also take action on a consistent basis.
 Affiliate Marketing Pros And Cons 

Just like every business has pros and cons, affiliate marketing also has it own pros and cons, but don't let the negative side affect you but let it motivate you to take massive action to your income.
Let's go over this pros and cons of affiliate marketing:

Pros Of Affiliate Marketing
1. The good thing about affiliate marketing and what really drives many people into affiliate marketing is the fact that you don't have to create your own product before you can start selling. And you don't have to worry about customer support, etc. (I Love Affiliate Marketing)
2. All you have to do is to just signup as an affiliate marketer in any affiliate site such as Amazon, Clickbank, etc and you can start promoting the products right there.
3. You save all the time and struggle It will take you to create your own product and go straight to an already proven product and start selling. You can become an affiliate marketer right now.
4. There are many available products you can choose from and sell. No matter the interest or niche you're in, you're always going to find a product that's related to that niche that you can promote as an affiliate.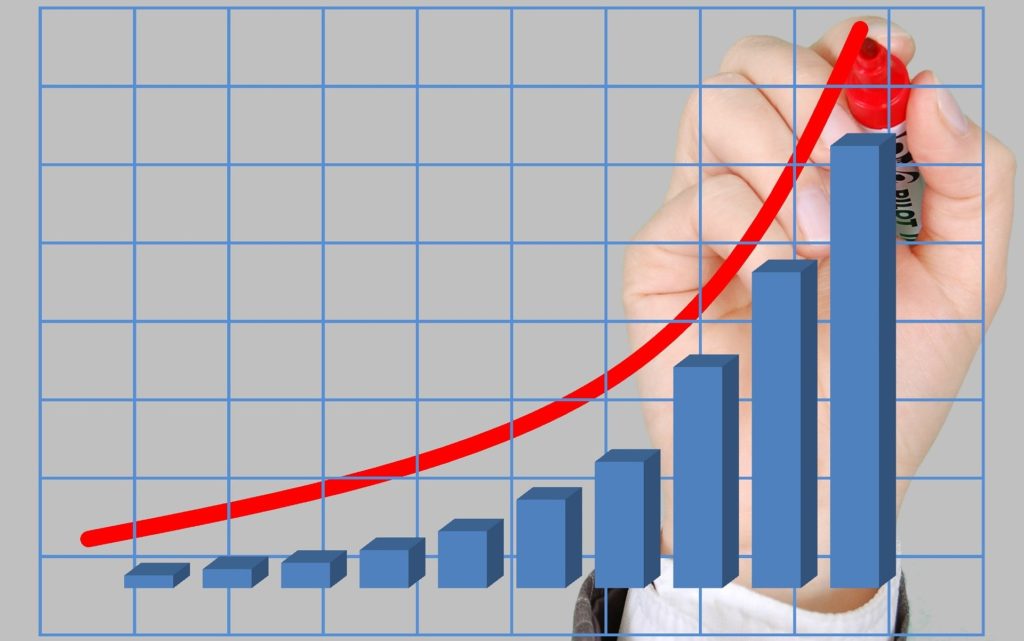 Cons Of Affiliate Marketing

1. You need to build what we call the Know, Like and Trust Factor in order to sell. Although you can join an affiliate program immediately and start promoting products created by other people for a commission, most of the time you won't make any sale unless you build trust with your audience.
So, even though affiliate marketing is a very good way of making money online, you can't really make money just by a push of a button, you need to put in the work to build loyal customers who you can easily buy from you. To be successful fast, unless you built a tribe or following.
For some products, you have to chase people and give them the reason why they need that product you are promoting, and not everyone has that ability to persuade or talk another person into buying a product.
2. Commission Structure: Most affiliate commissions are really very small. Take for instance you're selling a thousand dollar product and the commission you're getting is just 10 %.
That means, you're getting just $100 for selling a thousand dollar product, so sometimes the commission paid by most affiliate programs is very low compared to the product price.
3. Directing your customer to another person: As an affiliate marketer, most of the time you're directing or giving your customer to another person for free.
If you're not good at marketing, you might end up losing your customer to the product owner in the long run if the product owner is a better marketer than you.

CONCLUSION!
There's a LOT that goes into affiliate marketing and what you should do is to focus on learning new tips and learn marketing as well. 
Your success depends on the action you took on your business on a daily basis.
If you can take this affiliate marketing business seriously you can make a killing doing it.
Remember the name of the game, is creating quality content on a daily basis.

Read Next… How To Make Money Blogging A Full Guide To 6-FIGURE

What is your biggest takeaway from this article?  
What Are You Going To Action After Reading This Post?

We'd be happy to hear from you in the comments and what we can help you.
If you find value in this post, we will be happy if you share
Download our  Affiliate Marketing Riches Ebook For Free And Learn How To Build 6-Figure Business leveraging the Power of the internet
SEND ME THE BOOK
Hope To Hear Your Success Story Soon!
Retired Influencer.