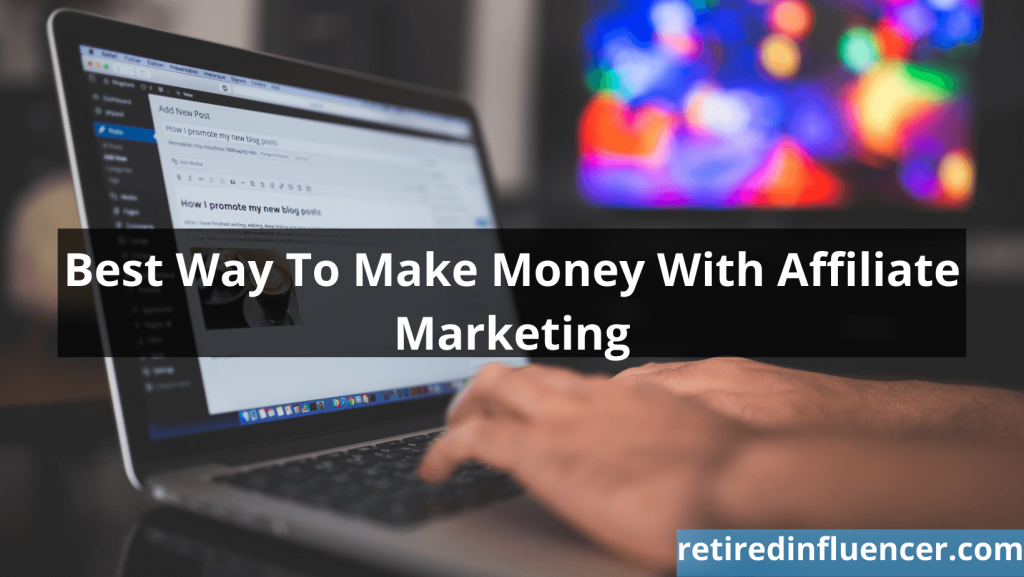 Affiliate marketing is undoubtedly one of the best and easiest ways to make money online because you don't have to create your own product or services to make money from this business model. You can find products created by other people and promote them as your own and still make a decent income. But it has a specific way that you have to approach it to find success.
What Is The Best To Make Money With Affiliate Marketing?
To put it simply – "the best way to approach affiliate marketing and be successful is to have a website with quality, targeted traffic, commit to learning everything about affiliate marketing, have a marketing strategy, and build a personal brand instead of just promoting affiliate links.
You want to focus on providing valuable content, I mean problem-solving content that helps solve your audiences' problems.
 Instead of just trying to make money from them all the time. Provide value first and the money will naturally come.
Read on… The following article provides more details regarding the best way to make money from affiliate marketing step-by-step. Plus, what affiliate marketing is and some of the mistakes to avoid in affiliate marketing.
With that being said, let's dive in…
What Is The Best Way To Start Making money Online With Affiliate Marketing
There are many great and lucrative ways you can start and make money with affiliate marketing. 
However…
One of the best ways that most top affiliates use to make money with affiliate marketing is through a blog.
Why blogging?
Blogging is a great method to drive relevant, high-quality, and targeted traffic to your content and affiliate product.
It can allow you to build an audience that may be interested and more likely to purchase your offer.
Now…
To get the most out of this. 
You need to first build a blog. I have another post where I share with you step by step how to start a blog.
Now…
As your blog is live and running, you want to start filling your site with useful content.
I mean, write content that people are searching for and will be more likely to read.
Write about topics you're passionate about or interested in which are related to your niche.
Then… 
You want to find quality affiliate products or services that are related to your niche.
And then place the affiliate link within your content so your readers can click on it and purchase the product.
That said…
With the right marketing strategy overtime, you can start making significant income online with affiliate marketing.
Now…
Before I share with you the best steps to make money from affiliate marketing. 
Let's first define what actually is affiliate marketing and how it works.
What Is Affiliate Marketing And How Does Affiliate Marketing?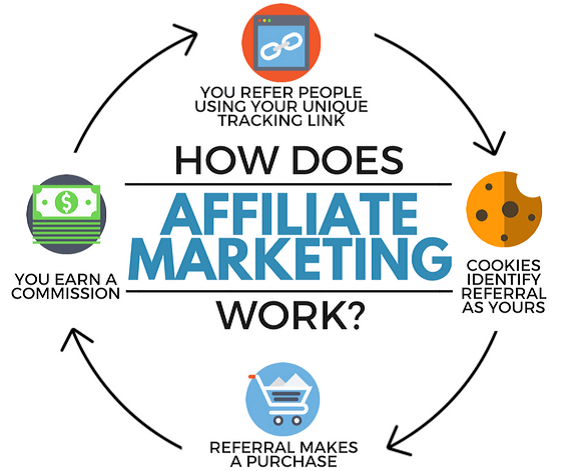 Affiliate marketing is a process of promoting someone else's (either an individual or a company) product & service and earning a piece of commission for each sale you generate.
A lot of companies want to reach more people so they can sell their products.
So… 
They create affiliate programs and allow other people to join the program (typically for free). 
So they could promote their product for them,
And as you join you'll have the ability to have access to their product and start promoting the products or services as your own.
But actually… 
Most companies will require you to provide them with some basic information about you and your business.
Why?
Well, in order to see if you're the right fit for their program or not.
Why?
The thing is they want to know the type of audience you have & your business type to ensure whether or not you meet their requirements.
Typically… 
They'll want to look at if you have some type of influence in your niche, the platform you leverage for promoting your business (i.e. social media).
Simply put it, they want to see how you reach your potential customers.
That said…
Once you're accepted into the program, the company usually offers you free training, helpful tips, and resources such as links, banners, sale letters, etc. 
Why?
This is to make sure you have all the necessary information and tools you need to be successful with their product.
Why? 
Because your success is also their success! It's a win-win situation for both sides.
( But remember not all affiliate programs do that).
Now…
As you're into the affiliate product.
You can promote the products or services using banners, videos, pictures, texts, links, e-mail campaigns, etc.
You'll be provided with a unique link(s) that is tied to your account.
If someone clicks on that link as a result of your marketing, a cookie will be placed on their browser.
This cookie is used to track if and when they purchased the product through your link.
Now…
If they successfully purchase the product you'll earn a commission for that sale.
Why do most companies offer affiliate programs? Well, it's because it's an efficient and lucrative way of marketing and increasing the outcome of their products and services.
P.S:
I have another post where I share with you in detail what affiliate marketing is and how it actually works. Check it out here.
Affiliate Marketing History
 The term affiliate marketing was introduced on the internet by William J. Tobin in the year 1989.
William J. Tobin was the owner of the PC Flowers & Gifts. 
And the person that makes affiliate marketing popular was on the internet Jeff Bezos of Amazon.
Why Affiliate Marketing?
Affiliate marketing is a popular online business model that allows both beginners, average, and expert affiliate marketers to make money without creating their product.
You can get started with this business model with little or no investment. 
And you can scale your income to 6-figures per month or even more especially if you have GOOD knowledge about it and take massive action.
Also…
Affiliate marketing allows businesses to have mass exposure and increase their product revenue without investing tons of money into a paid advertisement.
It's a popular online marketing strategy for many industries.
What is nice about affiliate marketing and why do most people jump into it, it's because of these 3 reasons below:
You Don't Have To Create Your Own Product
You Don't Have To Worry About Customer Support
You Can Run Your Affiliate Marketing Business Anywhere In The World As Long As You Have Your Laptop And An Internet Connection, You're Good To Go. And The Best Thing About It Is, Most Of The Affiliate Networks Are Free To Join.
What Are The Main Reasons Why People Fail With Affiliate Marketing?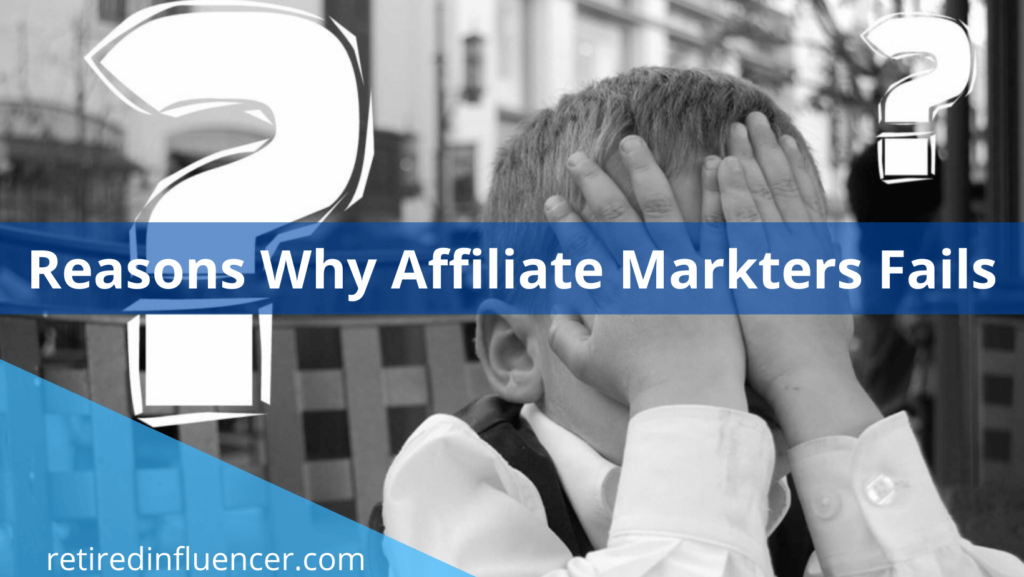 There are many reasons why people fail at affiliate marketing. One of the reasons is that people don't take the time to plan the overall process of their affiliate business and what to focus on.
And they turn to focus on too many things all at once.
For some, they don't know what it takes to actually make money with this business.
So…
They turn to just jump into any affiliate program they come across and start spamming their affiliate link in every Facebook group they found themselves in without providing any sort of value and thinking they'll make money. 
Nope! It doesn't work like that.
You need to make a plan and follow a proven step-by-step so you can be successful as a marketer.
You can't promote anything you find to anybody you came across with. 
"If you are marketing to anybody, you are marketing to nobody".
PS: 
I have another post where I share with you 16 reasons why affiliate marketers fail. Check it out.
Affiliate Marketing Example
Becoming an affiliate marketer has one thing in common with becoming a millionaire: In both, you have to start with the right mindset. 
Before I share with the various affiliate programs to choose from, there is something even more important that needs to be understood.
What is your why: You need to have a reason why you want to make money with affiliate marketing.
What is your passion: You need to be passionate about what you're doing, if not chances are that you'll easily give up when you face challenges.
What drives and motivates you: You need to have a desire that motivates you to take massive action no matter how you're feeling. 
That said…
You and your affiliate product really need to spend a lot of time together.
Also…
There is nothing worse than promoting a product or service that you are not interested in or haven't ever used before.
That's why this question really has to be, what is the right affiliate product for you to choose?
There are many affiliate programs or networks that you can choose to work with.
To find one.
You can just Google your: (niche + affiliate programs) and you'll discover some cool ones.
By the way:
You can check my Resource Page for my #1 recommended program. This program offers high ticket affiliate products, meaning no more small commissions.
They have a team that does the high ticket selling for you. Also, they offer one-on-one coaches that work directly with you to make sure you succeed.
Here Are Some Of The Best Affiliate Program Out There:
1. WP Engine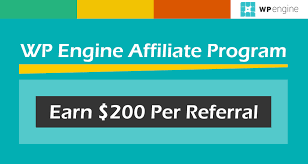 WP Engine is definitely one of the best and highest paying affiliate programs that pay up to $200 to $246 in commission for a single referral. 
If that's not high enough for you, they also have additional bonuses for high performers.
2. ClickFunnels

With the ClickFunnels affiliate program: You'll earn 40% recurring commissions per month per user for life. 
This can add up really quickly. Plus, you'll get a chance to win your dream car when you have enough active referrals in their system.
3. ClickBank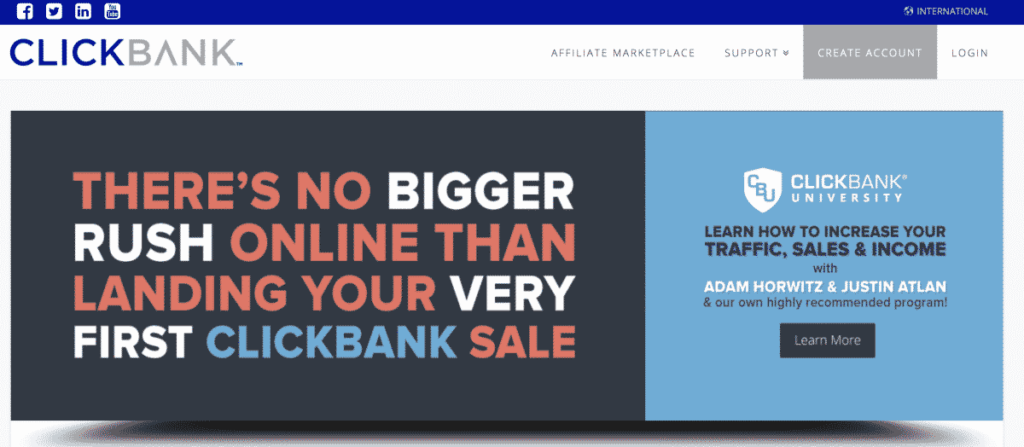 ClickBank is the #1 platform for digital products. They've been in the industry for over 17 years. 
ClickBank is loaded with digital information products in every niche you can think of. 
It's one of the largest online retailers in the digital marketing world. 
They have over 6 million unique products/services that reach 200 million customers around the globe.
4. Amazon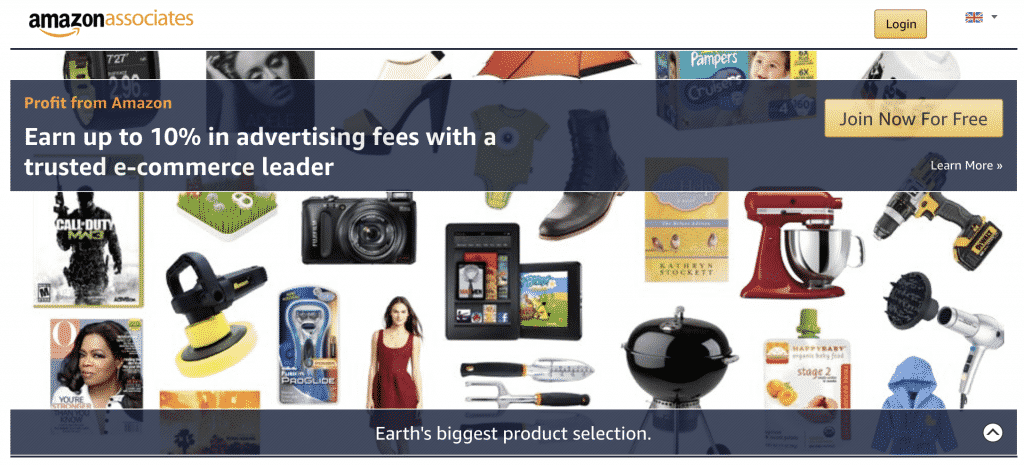 Amazon is one of the largest Internet retailers based in the United States. 
They offer services like online shopping for electronics, Apparel, Computers, DVDs, E-books, and many more.
It has an affiliate network, called Amazon Associates. 
As an affiliate of this company, you have the chance to advertise over a million products to your customers.
5. ShareAsale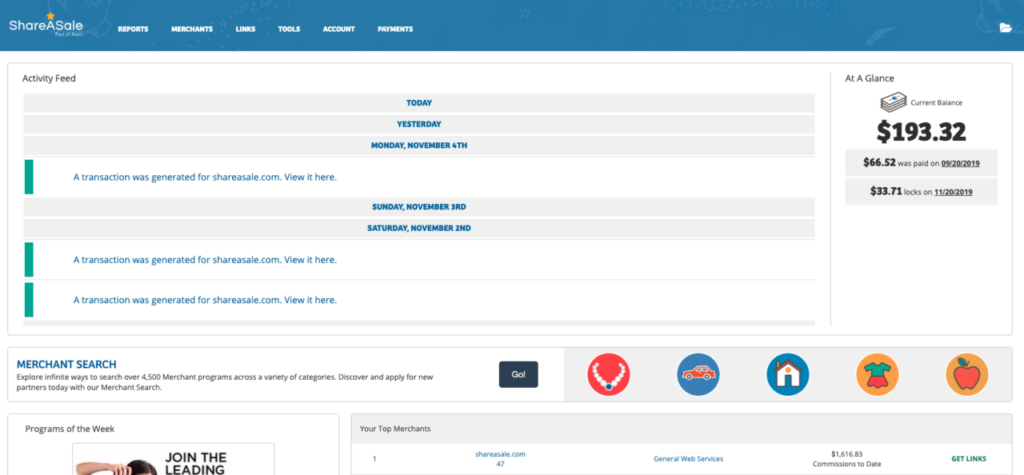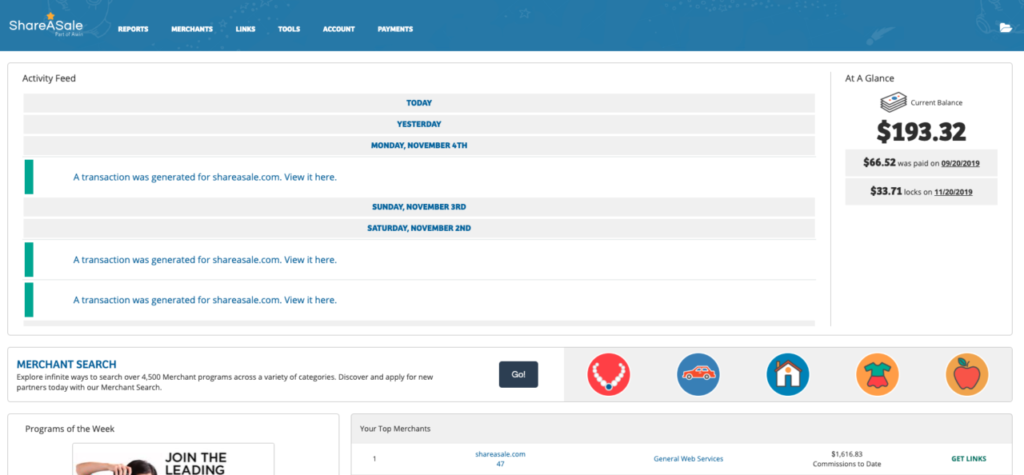 ShareASale has been in business for over 15 years, it's among one of the top affiliate marketing networks out there. 
Their technology is trusted for speed, efficiency, and accuracy and they have a really good reputation as a fair and honest business. 
Also…
It is said to be one of the well-known affiliate networks in the industry.
6. Cj Affiliate by Conversant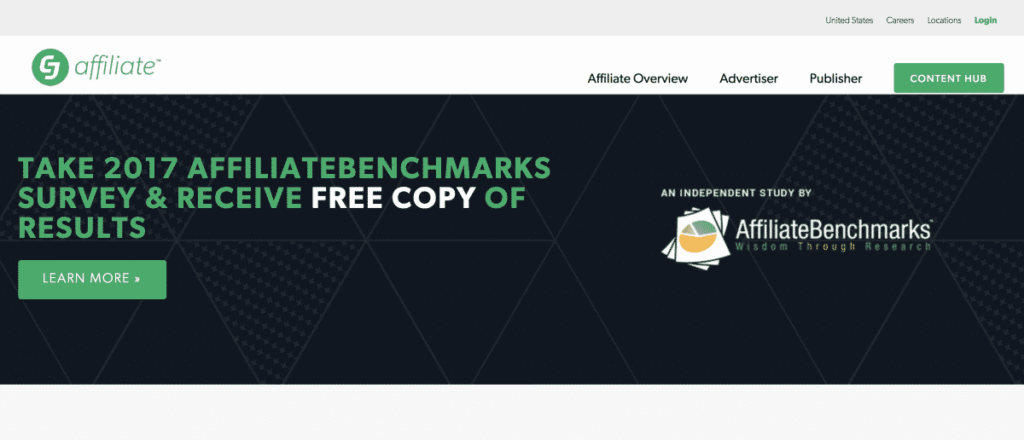 Cj Affiliate formerly Commission Junction. 
They reach millions of consumers worldwide, you can shop online through their affiliate network. 
Above are some of the best affiliate programs that you can join.
BONUS TIPS: 
When you think you have finally found the affiliate product that's best for you. I recommend you buy it, use it and experience it, and know exactly how it works.
Why?
Well, so that you can go out with the assurance that what you're selling is of good value. 
It'll help you have more confidence and be in a better position for success than 99.9% of your competitors who don't know about the product they're promoting.
4 Thing To Consider Before Joining Affiliate Program
Below I share with you some basic factors you need to consider before joining an affiliate program
In order to know what or determine the best product for you to promote, it's very important you take a look at the commission structure and plan for each potential opportunity you are in.
Have you found a product you like and are interested in?  
Then compare it to the other available products to see if what you find is of good quality and far better than them.
If it is then great you can go on to start promoting it.
One Time Versus Recurring income
Here you want to look at whether or not the product you choose allows you to earn money monthly or just one time?
Recurring income simply means.
As long as your buyer remains an active member, you will continue to receive income every single month.
Low Versus High Payouts income
With some products, you will only make a penny instead of making a significant income. 
For instance… 
When you place ads like Google Adsense on your blog, you can't make a living from that because you'll make less or probably coffee money a month.
Some products out there may pay you hundreds of dollars or more for the sale you make. 
To find these types of products, just Google "High Paying Affiliate Products".
Why High Ticket Affiliate Products?
The advantage of selling a high affiliate product is that your commission per sale is greater than the low payout affiliate product. 
But one thing about high affiliate products is that they have a low sale rate, but all the same.
Because it's much better than the low payout affiliate product.
BONUS TIPS: 
Promote multiple products, some being high payouts affiliate products and others being low payout.
Why?
So you can have something available to sell for everyone that stops by your blog or website.
Now, no matter which product or program you end up working with or want to sell, remember making money online is a game. 
The only way to know if you will be successful and make money with what you're promoting is to have a mindset for success. 
Try it. If it works, you're in. If it doesn't, try again. And take massive action.
Click To Tweet
Now…
Let's take a look at the right step you can take to start making money with affiliate marketing.
But Before Then…
Can You Actually Make Money With Affiliate Marketing?
Definitely yes. It is quietly one of the primary ways that most internet marketers make money online. These days all top brands in the world leverage the power of affiliate marketing to make money from their business.
You can make a stable income from it, especially if you know what you're doing and you're willing to put in the work and the time.
One of the best ways to make a lot of money from affiliate marketing is to pick a niche and a product that has high demand in the marketplace.
A product that's in high demand and offers high commissions is very essential. 
Here Is The Best Step To Start Making Money Online With Affiliate Marketing
Making money online probably with affiliate marketing doesn't have one unique or particular way that's required to be the best. 
There are many practices you need to stick with before you can make a decent income from it.
Out of many of them… 
Below I share with you some of them that you need to follow if you want to make money online off affiliate marketing.
Take your time to walk through these steps if you really want some success.
Best Way To Start Making Money With Affiliate Marketing:
Step #1) Choosing An Evergreen Niche That People Are Constantly Searching For Information About Products And Services To Buy.
Step #2) Build A Blog 
Step #3) Create Relevant And High-Quality Content That Generate Targeted Traffic
Step #4) Promote Your Affiliate product Within Your Content
Step #5) Drive More Traffic To Your Blog Post Via YouTube, Pinterest (Paid Ads)
Step #6) Convert Your Visitors Into Potential Customer By Building An Email List
Step #7) Increase Your Affiliate Marketing Income From Your Email List
Step #8) Optimize Your Existing Traffic For More Affiliate Revenue
Step #9) Check To See What Percentage Of People Are Clicking On Your Affiliate Links And Buying The Product
Step #10) Base On That Data, You'll Know What Type Of Products Your Audiences Are Interested In And Then Create More Content Around That
1. Choose A Niche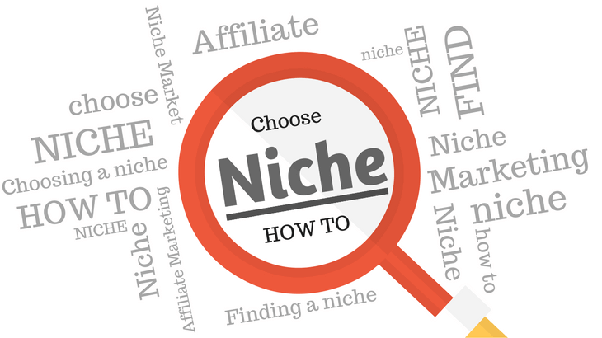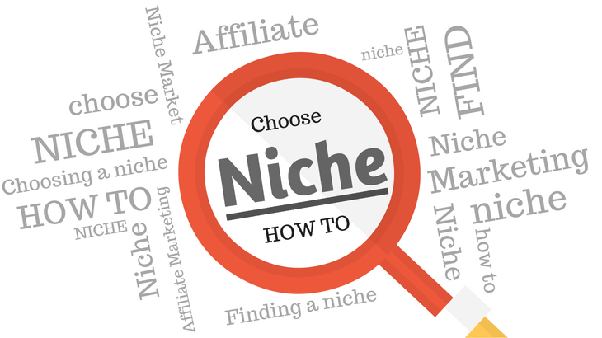 Everything starts by first picking a niche.
What then is a niche?
A niche is simply a topic or industry you want to focus on. 
For example, making money online, how to lose weight, dating, etc. 
I recommend you choose a niche that you're at least passionate about.
 If your plan is to make a lot of money from your affiliate business, then you need to go after one of these evergreen niches below:
Health
Wealth
Relationships
Ps: You can learn more here about the profitable niches in affiliate marketing.
2. Build A Website Or Choose A Platform
Now, as you've found your perfect niche, it's time to build a website around that niche or choose a specific platform on which you're going to be promoting your business.
By the way…
Why a website or blog?
Well, having a website or blog is very important for your business when it comes to establishing authority, credibility, and reputation.
I mean, having a website can allow you to build what we call the Know, Like and TRUST  factor with your audience easily. 
When you have a website around the niche you are in, it increases your chances of getting a sale. 
How?
Your audience will begin to see you as a reliable source, the go-to person for advice, and also as an expert on the subject.
And they will definitely trust you with their money by buying what you offer.
So…
Even if you're going to use a different platform (which is perfectly okay), you still need to build a website for your business.
I know you want to escape all the hassle of choosing a domain, creating a website, and writing a blog post, and stuff right?.
Well… 
The thing is…
When you put in the time and build it right it can be a huge boost to your business in the long run.
By the way…
If you still don't want to build a website for your business.
Then you can choose platforms like: 
Youtube
Quora
Pinterest
Reddit
TikToc
Instagram
Twitter
But among the above platforms, I recommend you focus on YouTube.
3. Find Quality Affiliate Products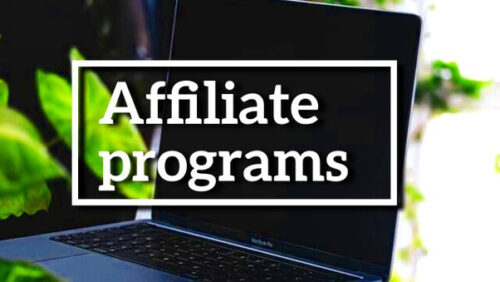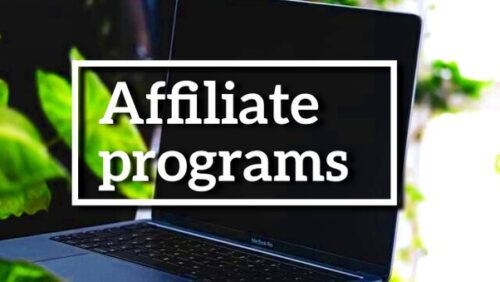 Find a good affiliate product that is relevant to your niche and also that'll help add value to your customers' lives.
And start recommending it to your audiences. But make sure you provide value first. 
Don't spam your audience with your links.
Here is a list of some of the best places to find quality affiliate products and services.
ClickBank is one of the best platforms to find quality digital products and I highly recommend them.
Why?
Well, because it's easy to get approved to promote their product and it is beginner-friendly.
And also they pay a high commission rate to their affiliate.
IMPORTANT: Research affiliate programs or networks before you start working with them.
I can't stress more on this.
Why?
The thing is, not every affiliate network is legit and trustworthy and will pay out your commission.
There are quite a few bad affiliate networks out there.
So…
When joining one takes time to do your research about them to see:
If people are actually making money with it or not 
Check if you can find some good & honest testimonials about it.
NB: Don't just join any affiliate network you came across without running thorough research about them.
P.S: I have another post where I share with you how to determine if an affiliate program is legit, safe, or not.
4. Choose Only One Attractive Product
Almost every affiliate marketer (I'm included) makes the mistake of trying to promote everything by registering with different affiliate programs all at once.
Well, this is a bad practice that can lead you to failure.
Trying to promote too many products all at once, you will not be able to focus on any of them deeply and in the end, the result is always disappointing and frustrating.
So…
If you ask for my advice, I recommend you focus only on one product at a time until you're having enough success with it…
… Before moving to a different one.
5. Create Quality Content And Build  Brand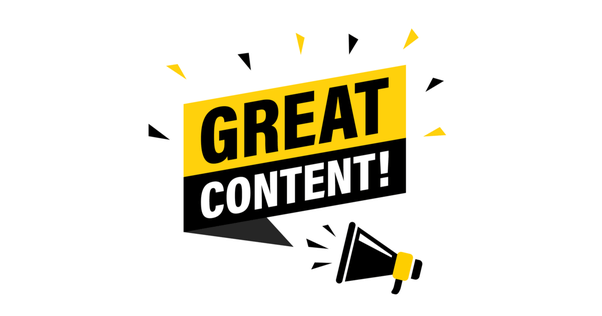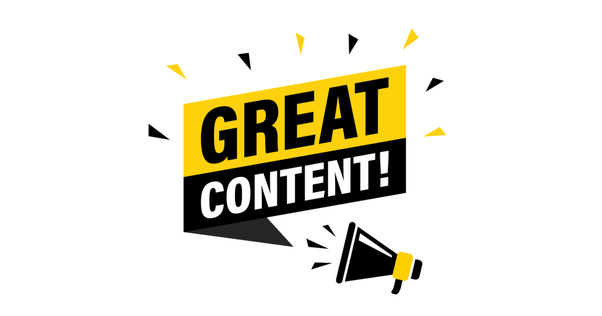 People often said content is KIND, YES, that's true but quality content is indeed king. 
Creating content that helps solve problems that people are having challenges with, is the only way to make money from your affiliate marketing.
Why…
When you create content that helps people you establish yourself as a trusted brand… 
…That people can go to for help and advice whenever they face challenges with something. 
It also helps you position yourself as a leader and a go-to person in your niche or industry.
This way… 
You don't need to be chasing people trying to convince them to buy your product or join your affiliate program. 
Instead, they come to you and ask you for help and what your recommended product or offer is.
And as a result of that… 
You can easily sell anything to them and in the future, maybe when you create your own product.
6. Don't go after competitive keywords.
In affiliate marketing keywords such as Best, How-to, and Tips and review keywords can really do well in google search.
Most beginning affiliates make this mistake by going for competition keywords that eventually break down their entire business. 
Why?
Well, because as a beginner Google is not going to trust your site for a big keyword, it takes some sort of authority before.
Now…
Here is what I want you to do.
In the beginning, don't go after competitive keywords. Go after small keywords and start ranking for those keywords.
When you start ranking for those small keywords…
Overtime, Google will begin trusting your website then from there you can begin leveling it up to the top.
7. Drive Traffic To Your Content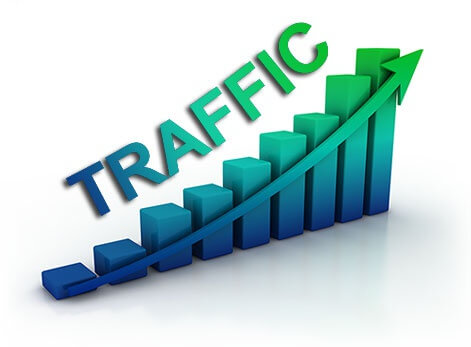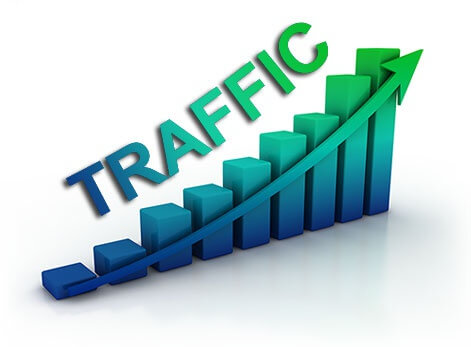 As you've created a valuable content and built your personal brand, you want more people to view your content or brand. 
So now… 
You need to learn how to drive more eyeballs (traffic) to that piece of content and your brand.
So…
People can see what you stand for and what problem your brand solves.
For example, if you're starting with YouTube,  your main focus should be on how to get your video get seen on YouTube by as many people.
So, you can get more subscribers to your channel.
Or…
If you're starting up in the blogging world, then you can learn how to get more traffic to your website either by learning how to optimize your post for SEO.
8. Build An List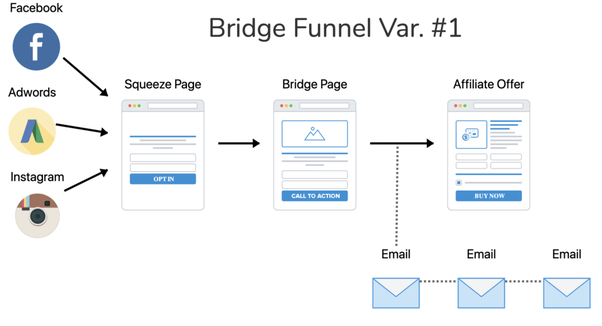 In My opinion, I think the most powerful strategy when it comes to building a long-term, sustainable affiliate marketing business is to build an email list.
I think this is the #1 priority you need to be focusing on apart from content creation.
Building an email is a very important part of affiliate marketing if you really want to win in this game called affiliate marketing.
But why email marketing?
Email marketing still remains the #1 way to grow and scale online business. 
It is also one of the best channels to communicate with your ideal customers.
That said…
Most people nowadays think email is dead. Nope! It is not.
Email marketing is still effective like never before.
Hence…
Building an email list is the blood of your business.
I mean…
Building an email list can allow you to build trust, get people back to read your content. 
And it allows you to make more in your business.
Also
It allows you to actually own your customers and allows you to sell more different affiliate products to them. 
Most entrepreneurs don't know the power of email marketing and most of them make the mistake of not building their email list when they get started.
If you're not building an email list in your business.
Guess what?
You're leaving a huge amount of money on the table. Stop reading this article and go set up one.
My recommended software for building an email list is GetResponse.
You can sign up for Getresponse HERE to build your email list. It has a landing page and autoresponder all built-in, in one place. 
Meaning you don't need to pay for another service to build a capture page.
(I'm an affiliate to GetResponse, meaning if you go through my link I'll receive a small commission which is no addiction cost to you. This helps me to focus on providing more helpful content for you and others) Thank For The Support!
Here Is The Link To GetResponse Again.
9. Be Patient
Making money with affiliate marketing takes a fair amount of time and work.
The stories around affiliate marketing and the lot of money people make from it can be very tempting. 
And this makes a lot of people jump into this field without knowing that it'll actually take them time to make money from it.
That said…
If you want to succeed in affiliate marketing, the key is to be patient, take one step at a time.
Take time to increase your website traffic, content quality. 
Invest in yourself, join webinars and join discussion forums to meet new people.
Why?
All of these will help you to develop a skill set, discipline.
If you're patient enough.
You can make a full-time income from affiliate marketing.
How To Drive Traffic To Your Affiliate Website Or Products
In affiliate marketing, TRAFFIC is extremely important. In order for someone to buy what you're promoting you need to drive traffic to that product. 
This means, without traffic, you won't make any affiliate sales.
With that being said…
There are 2 ways you can drive traffic to your affiliate site or products: Paid and Free Traffic.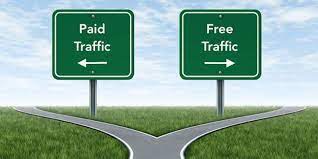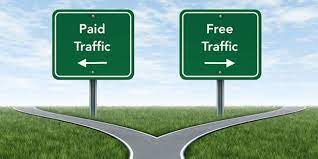 Paid Traffic
Paid traffic is one of the quickest ways to drive traffic to your affiliate links and get results in a short period of time.
But the thing is, there is a cost involved and more importantly there is no guarantee that you'll get the return of your investment.
You may easily lose your money if you don't have any GOOD knowledge about it.
So…
When trying to take this path, I'd highly recommend you take the time to learn about it.
Here Are Some Best Platforms To Run Paid Marketing:
Facebook ads
Google ads
Pinterest ads
Instagram ads
Twitter ads
Taboola
Quora ads
LinkedIn
Free Traffic
It's absolutely okay and normal to run free traffic when you don't have the funds to invest in paid traffic.
But one thing about this form of marketing is that it takes a very long time and a lot of effort.
But guess what?
Once you're able to put in the work and you don't give up, you'll surely enjoy the reward for the long term.
You can create a YouTube channel and start uploading interesting, helpful, and educational videos.
Overtime…
You'll start to get subscribers. 
Once you start getting enough subscribers you can create a review about the product you're an affiliate for…
…And share your affiliate link in the description box below the video.
Another great way is blogging.
You can start a blog and write unique, relevant, and helpful articles and then promote your affiliate links within the content.
How Much Does Affiliate Marketer Make
Affiliate marketing is a great business model that can really make you rich if done correctly. 
It's also one of the most profitable industries in the world today and millions and billions have been generated from this industry.
However…
Affiliate marketing income is not consistent. You can make little or no money by doing it.
Generally, there are many affiliate marketers out there who are making anywhere from $1,000 to $10,000 per month.
And there are some also who are making $100,000 per year. 
And there are a handful of others that are not making anything from it.
That said… 
How much you can make off affiliate marketing all depends on you… 
Your work ethic, knowledge level, the kind of product you're promoting, and how much traffic you're generating on that product.
The harsh reality is that making money with affiliate marketing is not easy, and you have to spend years and many hours in order to make some real income from it.
Here Is A Break Down Of How Much Affiliate Marketers Make:
| | |
| --- | --- |
| BEGINNING AFFILIATE | $1000 – $7,000 A YEAR |
| AVERAGE AFFILIATE | $10,000 – 400,000 A YEAR |
| SUPER AFFILIATE | $1,500,000 A YEAR |
How much do affiliates make?
How Much Has Been Generated In Sales In The Affiliate Marketing Industry Over The Years?
Affiliate marketing has grown over the years since it was first introduced in the year 1989 by William J. Tobin.
Here Are Some Affiliate Marketing Income Report And Statistic:
| | | |
| --- | --- | --- |
| YEAR | INCOME ESTIMATE | COUNTRY |
| 2005 | £1. 35 Billion | UNITED KINGDOM |
| 2006 | £2.16 Billion | UNITED KINGDOM |
| 2017 | $12 Billion | US AND EU |
| 2020 | $6.8 Billion | UNITED STATE |
how much is the affiliate marketing industry worth?
How To Really Scale Affiliate Marketing To 6-Figure Per Month
Making 6-figures with affiliate marketing is absolutely possible but it depends on you and the type of product you're selling. 
Also, it takes time and effort and a lot of hard work to make that happen.
But…
You'll never make a 6-figure selling low payout product, especially with Amazon.
That said…
If you want to make 6-figures then you have to be selling products that pay a high commission. 
Products that pay commission between $500 to $1,000 and more. 
Before you can reach the stage of making that 6-figure a month.
But if you can't sell high ticket affiliate products but you want to focus on a low product. 
Then…
You'll need to build a team of strategic and smart people that are good at sales and marketing. 
However…
 It's important to keep in mind that affiliate marketing isn't a get-rich-quick scheme.
You have to be willing to put in the time to build a system for a while.
In the beginning, you'll have to get in front of people by creating useful content that helps solve problems. 
Why?
So you can get your product in front of the right audience until the system starts working for you. 
Top High Paying Affiliate Marketers In The Work That Will Teach How Start Affiliate Marketing The Right Way
If you need help and tips on how to grow and skyrocket your affiliate marketing business… 
Then follow these top affiliate marketers. They share tips, tricks, strategies, and how to properly market affiliate products to the right audience.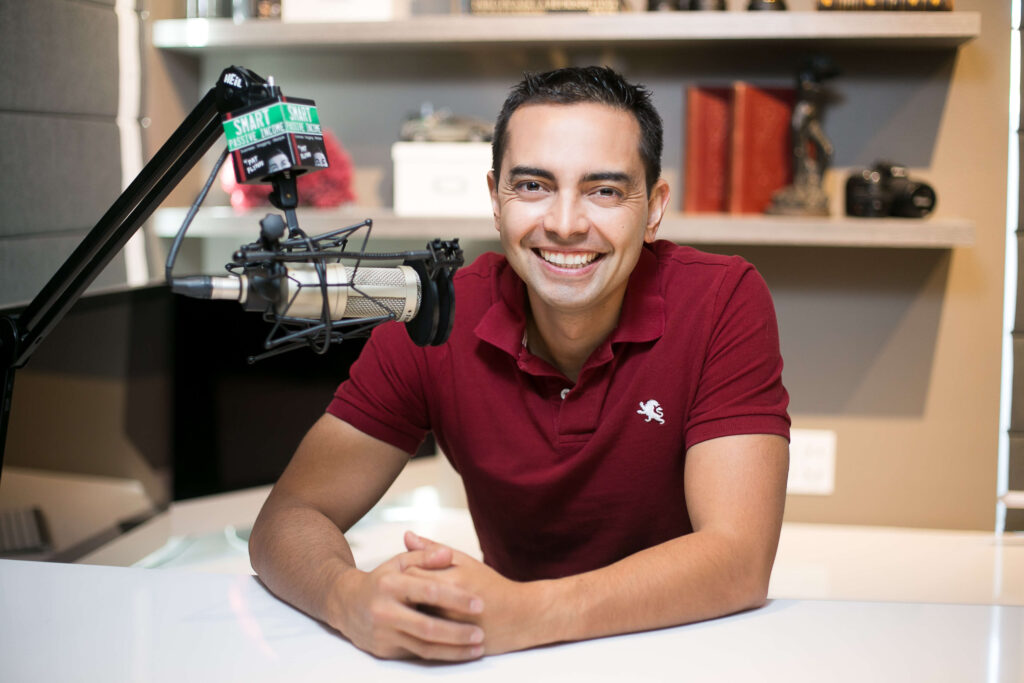 #1 Pat Flynn
Who Is Pat Flynn?
Pat Flynn started his blog in 2008 but just in a few years he turned his blog into a full-time income and earned over $2 million from affiliate marketing. 
On his blog, smartpassiveincome.com  he shares tips and market strategies on how to dominate in the affiliate marketing space.
Pat Flynn has had a huge success with affiliate marketing and is open and transparent with what he does.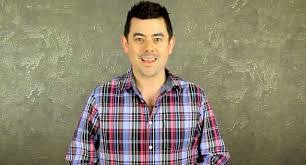 #2 Mark Ling
Who Is Mark Ling?
Mark Ling has a training platform called Affilorama, on this platform he teaches and shows affiliate marketers how to be successful with affiliate marketing and how to grow as a marketer.
Mark Ling has been in the affiliate marketing industry since 1999 and has generated over $12 million from his affiliate business.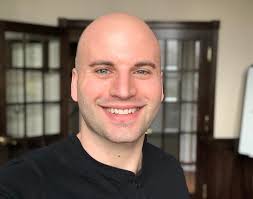 #3 Nathan Lucas
Who Is Nathan Lucas?
Nathan Lucas has a YouTube channel called 'Freedom Influencer. On his channel affiliate marketing, passive income, making money online are topics he shares.
He also shares motivational videos and some actionable affiliate marketing that will blow your mind. 
He has been in the affiliate marketing business for only 3 years and has earned over $5 million in affiliate marketing. 
If you really mean affiliate marketing you check out his YouTube channel Freedom Influencer.
I learn right now, I learned he has his own program. That'll be full of value.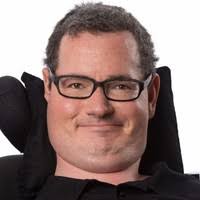 #4 John Morrow
Who Is John Morrow?
John Morrow's main focus is to help aspiring bloggers boost their blog traffic and make money from their blogs. 
He blogged about how to start affiliate marketing the right way as a blogger.
He has made a total of $5.3 million affiliate income from his blog. 
That said…
If you're a blogger and want to make affiliate income from your blog then you need to check him up at Smartblogger.com.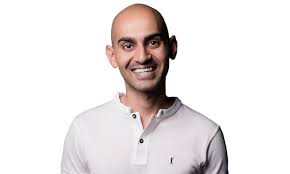 #5  Neil Patel
Who Is Neil Patel?
When it comes to online marketing, Neil Patel is recognized as one of the top marketers in the world now. 
Though Neil Petal is not exactly an affiliate marketer he quite has good knowledge about this space.
Neil is the founder of neilpetal.com. A company that teaches people how to market online and also how to grow their traffic.
Neil created his first company called Crazy Egg and later sold it and created another one called KISSMatrics which is like Google Analytics and he made $100 million from that blog.
Above are some of the top affiliates in the world that you can follow and learn from and get inspired along your journey of affiliate marketing.
(Appreciate If You Pin This Into Your Pinterest Board)
That's It Folks!
Affiliate marketing is one of the best ways to make money online as a complete beginner.  
However…
It can sometimes be overwhelming, frustrating, and confusing especially if you're putting in tons and tons of work and effort and you're not making any income from it.
Well…
 Trust me I've been there before and I know exactly how it feels.
That said…
Affiliate marketing becomes SUPER easy once you understand actually how it works and how to approach it to find success.
So…
The best way to profit from affiliate marketing is to commit to learning about the concept of affiliate marketing.
There are a lot of affiliates that are making a killing doing affiliate marketing, find them and learn exactly from them.
Find out what they're doing and what's working for them and learn from them.
NB: Don't copy their work, just learn from them and do it your way.
If possible I'd suggest you enroll in a good, legit affiliate marketing training course.
That teaches not just the basics of affiliate marketing but rather the in-depth of it.
P.S: 
You can check out some of my best pick affiliate marketing training courses here.
ALSO READ
Is Affiliate Marketing Easy
Is Affiliate Marketing Worth It