Wondering what's an email list? And why do you need to build an email list for your marketing?
Building an email list is the most lucrative and convenient way to reach your ideal customers and generate sales online.
So, What Is An Email List
An email list is a practice or tactic where you collect email addresses of prospects, visitors, readers, or existing customers or audiences. These people have signed up and agreed or have given you permission to contact them or receive communication from you – whether it's a new blog post, video, newsletter, etc.
NB: The more relevant and valuable messages you send out to these people, the more trust and credibility you earn with them — and the more likely they are to buy from you whatever you recommend to them.
How Does Email List Work
Well, when we talk of an email list, is just a compilation or a list of email data that you (business owners) have gathered from potential customers or visitors that would like to receive more information, update, and other details regarding your business.
This info is sent to their email box in a digital format.
That said, how an email list work is totally dependent on what you want to use it for. 
Email can be used in many ways or for multiple reasons including email marketing which can really boost your business or revenue.
That said, the process of an email list is quite simple: When someone (visitors or your audience) signs up for your email list. They'll automatically start to receive emails from you.
And this put you in a position where you can remarket to them over and over again until they're ready to buy from you.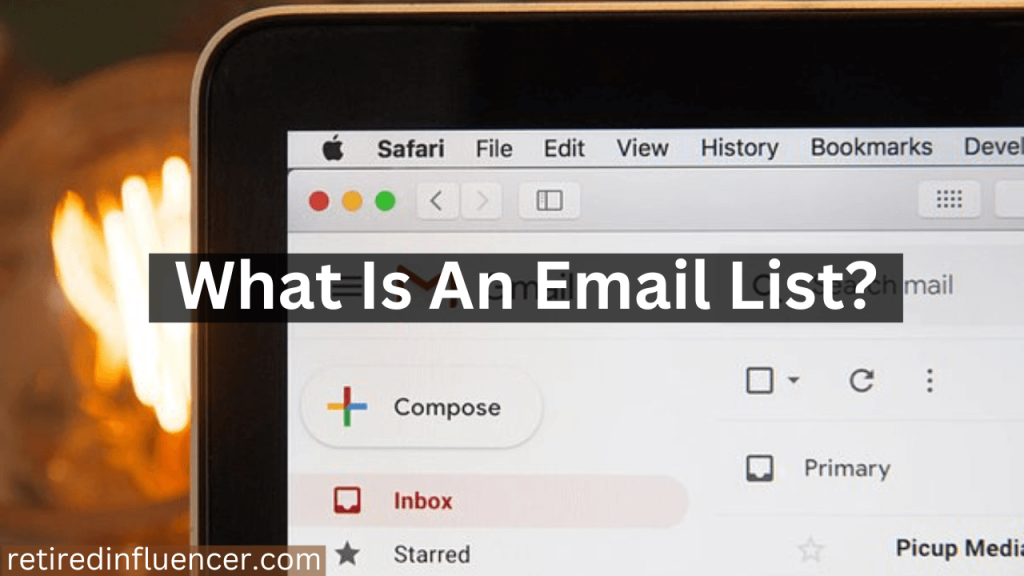 Why Do You Need To Build An Email List Now In Your Marketing
As the saying goes, "the money is always in the list". 
Having an email list is the most valuable asset any online business owner can have. It allows you to have direct access to your customer inbox and a brief moment to grab their attention.
You can express your purpose, your insight, and your story there – it's where you can easily turn potential customers into raving fans.
That said, on comparing other marketing channels, an email list is one of the most effective marketing channels and it's relatively inexpensive.
Related Articles:
The Real Benefits Of Having A List of Prospects
So many affiliate marketers especially the beginner, make the mistake of not growing an email list. 
Here are just some of the reasons why they need to build a list:
#1 – It's essential to move your audience to a platform that you own. 
You can work for years building up FB followers, Youtube, or blog subscribers, and lose your account overnight. Poof… your audience is gone.
But having a list, you own it and you can do anything with it without any third-party restrictions.
#2 – Email adds another place for you to get your message/offers in front of your audience. 
Seeing your message/offer in social media AND in their inbox is far better than social media alone.
# 3 – Email list segmentation. 
As you become a better marketer, you will want to segment your email list into groups of "profiles", and tailor your messages to fit each profile.
Example: People are at different stages of the "buyers' journey." Someone who doesn't know your product exists isn't ready for a special discount offer for it.
Vice-versa, someone who's on the edge of buying your product doesn't need to learn how it can help them.
#4 – Most visitors who land on your website after doing a google search are not likely to ever return. 
You paid to get them there, either with your money or your time, and now they are gone for good.
But, if you get them to opt-in to your mailing list once they land on your site, you can market to them until they buy or die.
If you have made your audience excited to hear from you, they will watch for, and open, your email. Personally, I love surfing. When I get an email from one of my favorite surfing websites, I'm opening it, period. And, just maybe, I'll buy something.
#6 – With an engaged email list, it's money on demand. 
Once you understand your audience and you have built the know, like, and trust factor with them. You can easily make money just by sending out one email to a product that they require while you are on vacation. If your products/service satisfy their need, you'll see money reflected in your account.
#7 – With a permission base list – you can establish communication with customers.
By establishing communication with your list, you're able to know what they want or are looking for and how you can serve them better.
OVERVIEW!
The reality is nearly every online company that makes money is focused on growing an email list. It's important for all online marketers to do the same.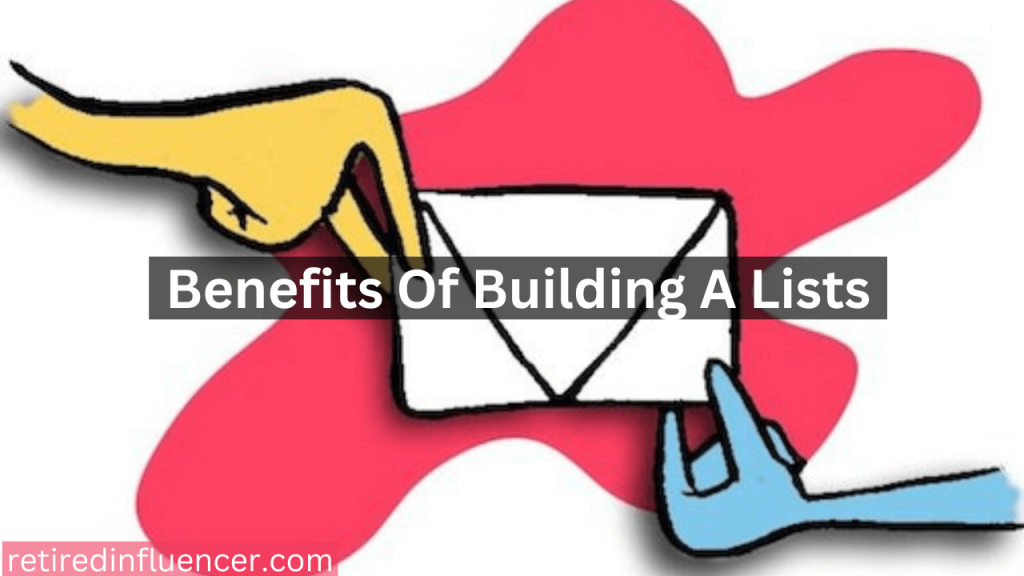 What Is The Best Way To Build A Solid Email Marketing List
Are you asking how to build an email list of subscribers?
Well, first and foremost, to build an email list, you need help if an email marketing tool.
Right now, in my opinion: GetResponse is the best email tool so far. I personally use this tool.
And my experience with them was amazing.
You can get started with GetResponse here.
That said one of the best ways to build a solid email list of targeted audiences is through content marketing.
The idea behind this is to create content that attracts people organically to your website.
Content that people are interested in and are looking to consume.
Then, you want to offer them something of value for free in exchange for their email address.
This could be a training course or ebook, etc.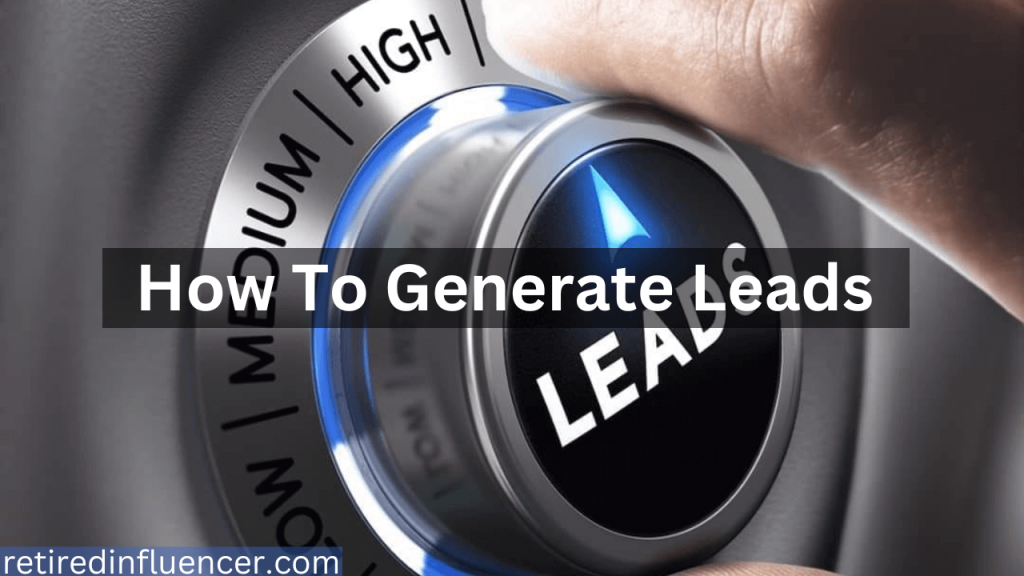 FAQs!
Should I Buy Someone Else Email List?
Yes, you can, but unfortunately is not a valid practice in marketing. It is an unfortunate option in contrast to natural email list building, and it can hurt your reputation and email deliverability, and get your messages hailed as spam.
The thing is, there are a handful of people who are scrubbing the internet for random email addresses. By buying someone else's list, you're likely to get irrelevant email or low-quality emails.
Is It Possible To Build An Email List Without Creating Content?
Well, in my opinion, I'd say no, if you're looking to build your email list from scratch, content is the right way to go. You trying to generate leads without creating content is like you want to spam your audience. 
That said, one of the best ways to get high-quality and relevant leads is through content marketing. Creating content and getting found organically by people is one of the best ways to get a quality email for your business.
However, that doesn't mean there's no other way, there are a ton of ways.
You can drive traffic directly to your opt-in page without having to create content. But, most often this method is not effective as creating content.
How Can I Get A Free Email List Online?
If you care about your business or you want to get quality lists that can drive sales into your business or increase your conversion rates. Then,  don't use any email lists you find online or buy someone else email list. I'd recommend building your own list.
Though building your own list takes time, effort, and a bit of work, however, it's more valuable than buying someone's own.
Are Email Lists Still Effective?
Yes definitely. Email lists are still effective, it's one of the best ways of making money from your business. Emails are not dead, as a lot of people presume, it's still the most lucrative marketing channel in the internet marketing world.
As long as you build an email list of targeted audiences (I mean people who are interested in your niche or product), you're good to go.
However, if you have a list of emails that are interested in dog food but are promoting cat food to them, they will likely not buy from you.
That said, to get the best result in your email marketing effort, you need to target the right audience and also promote the right product to them.
What Should I Do After Building An Email List?
Here are 5 things you should do after building your email list:
Don't ignore your new subscribers, as they opt-in to your list, you want to give them a warm welcome and that they have made a great decision by joining your email and what they could be expecting from you.
Give your subscribers options where they can unsubscribe anytime they want to. Don't get them stuck into your email list if they feel the need to unsubscribe.
Provide your subscriber with helpful fresh content. A lot of time, people opt-in to your list to learn more from you on a given topic. Don't turn your email into a sales machine. Rather, you want to focus on helping them first by providing content that'll help solve their problem or pain.
It's important you regularly clean your mailing list. No matter what you do, there are going to be some people who will opt-in to your list and for years they'll not open a single email you send out. You want to track down those contacts and get them removed from your list.
Once you have built an email list targeted audience, don't stop – keep adding more people to your list. Along the way, people are going to unsubscribe from your list. That's why it's important to keep building it.
CONCLUSION!
The money you want to make in your affiliate business, is in the list you build. 
One of the biggest mistakes I made in my affiliate marketing journey is by not building a mailing list from day one.
That said…
If your goal is to increase your affiliate income or generate consistent income from your business…
One of the essential ways is to build an email list of targeted audiences.