Affiliate marketing is proven to be one of the best ways of making money online. And for 99% of internet marketers, affiliate marketing is how they get started making money online.
How can you make money with affiliate marketing?
To put it simply – the best way you can make money with affiliate marketing is to first figure out your audience needs, interest, and desires and then find a proven product that's high in demand in the marketplace and offers a commission rate between 30% to 75% and promote it on your chosen platform to your audience and then build an email list.
The reason behind promoting a high in demand products is that people are already interested in them, and are more likely to buy them which will eventually help you generate good commission over time.
My suggestion is to only promote products you believe in and have used before or had some sort of knowledge about.
Don't ever promote any product to your audience that you haven't used, have any experience with, or aren't willing to buy yourself.
Now, if you're just starting out with affiliate marketing, I would highly recommend you find an affiliate program that already has the following:
Have their own sales funnel set up.
Website.
Have promotional emails already set up, etc.
That way you can only focus on driving traffic to the product sale page or website. I hope that sounds cool?
Now, let's take a look at the steps to get started with affiliate marketing and how you can earn money by doing it.
 But first, let's look at what actually affiliate marketing means and how does it work:
What Is Affiliate Marketing
My definition, affiliate marketing is a practice or a process of promoting a product or service created by an individual or a company in exchange for a commission.
To break it down…
You find a product you like or have used before, you promote it to others and if they purchase from you, you're then compensated by the product creator.
How Does Affiliate Marketing Work?
The concept of affiliate marketing is simple, you find someone's product and market it as your own and when you make a sale you get paid for selling the product.
How do you market the product? You can market the product through banners, blog posts, videos, or product reviews.
The reason behind all of this is simple… To get eyeballs (traffic) and clicks on your affiliate link. And when someone purchases the product, you get a percentage of the cost of the product which is termed as commission.
And the more people that click on your link and buy the product, the more money you're likely to make.
Nowadays, you can promote both physical and digital products as an affiliate as long as the product creator offers an affiliate program.
How Long It Takes To Make Money From Affiliate Marketing?
To be honest with you, making money with affiliate marketing takes a very long time. However, with effort, dedication, marketing strategy, following the right path, and some investment, it can take you 6 months or 1 and half years or more in some cases.
Affiliate marketing is a value game and if you're randomly promoting your link without any plan and strategy and hoping someone will click on your link and buy your product so you can make money.
Then it's going to take you forever and you won't even make any money.
The secret to making money with affiliate marketing is to think long term not short term and focus on your audience's needs first.
The majority of your audience doesn't need a product, they need a solution to their problem, they want knowledge, they want to learn something new, they want you to teach them something valuable which they can apply into their life or business, etc.
So, the only way they are going to feel like buying from you is when you build TRUST with them and that can only be done when you help them with their needs.
Make sure you place your audience's needs first before anything, try to satisfy their needs by providing extra value for them than what they ask for.
If you can just focus on helping your audience and not trying to just sell to them every time, you'll start to make decent income overtime.
How To Get Started And Earn Money With Affiliate Marketing
Do you really know what it takes to build a successful affiliate marketing business online?
There are a lot of tutorials online about how to start affiliate marketing but most of them don't show you what exactly it takes to build a real online business leveraging the power of affiliate marketing.
Below, I give you a step-by-step on how to build a successful affiliate marketing business like a pro and make money from it.
Step #1: Figure Out Your Passion
If you're working at something you don't care about or are not passionate about, you'll quickly burn out or feel overwhelmed.
You'll lack the motivation to continue and eventually give up – especially when you're a newbie and not getting any actual result.
So, first of all, figure out your passion. What are you passionate about? What drives you? What do you care about or what do you want to learn about? And then pick a niche around that.
Step #2: Select A Niche
As you figure out your passion, the next thing you need to do is pick a niche around your passion.
But First, what is a niche?
A niche is simply a specific area of interest you focus on to market a product to your customer. A niche can also be a topic you want to learn about or are passionate about.
For example, if your niche revolves around "make money online industry", then, ideally, your affiliate niche would focus on making money online related products.
Again… It's very important you pick a niche you're at least passionate about, that way if the going gets tough, you can at least stick with it for the long-haul.
What are some profitable niche ideas for affiliate marketing?
Mostly, profitable niches are 'evergreen niches. Evergreen niches mean people are constantly looking for products in these niches to buy all year around. These niches are, health and fitness, wealth (the make money online niche), and relationship (dating)
Health and Fitness – Day in, day out people are having problems with their health and most of them are looking for topics or products that can help them solve their health issues.
Wealth – People across the globe, are constantly looking for ways in which they can make more money in their business, and for some, they are looking for ways they can make money online.
Relationship – We live in a world where people are having challenges in their marriage and for most people, they don't want the marriage to lead to divorce so, they spend hundreds of dollars on tips and marriage counselors in order to fix or improve their relationship.
Now, if you have knowledge or products in one of these 3 niches, that can help people.
You can build a profitable business around one of these niches and make a good income simply by solving people's problems.
Step #3: Do Research
The main idea behind affiliate marketing is to make money from it. When you have decided on the niche you want to go in. 
You should first hover to Google or you can use tools like Ubersuggest and then type in the primary keyword of your niche to see the monthly search volume the niche gets.
And if the monthly search volume is higher, it's a good sign that there are prospects in that market, it's in high demand and worth pursuing.
Now that you know the search volume of your niche, you can finally dive deep into it.
Step #4: Pick An Affiliate Products
Congratulations on deciding on a niche. 
Now, it's time to select a product of your choice. Select a product you're happy to sell and it offers a great commission rate and is in high demand in the market.
How do I find products that are high in demand? There are so many ways and techniques of going about that – one of these is to Google the product and check the number of times the name of that product is entered into Google by people. Another method is to check Google trends.
Where Can You Find A Good Affiliate product?
There are so many affiliate networks out there that you can find affiliate products to promote. ClickBank is the best affiliate network for finding digital products. Other than that:
If you're looking to promote physical products, Amazon is the best bet for that and eBay as well.
All these affiliate networks are great. But it's a good idea you use any product you promote from this network so you can know more about the product and be able to promote it genuinely. 
Also, make sure any product or service you promote or recommend to your audience is of good value, has a good record.
And has a good customer support team to help your customers if they need help or any explanation about the product.
IMPORTANT: Don't just promote any product for the sake of making money. Always try to build trust with your audience and that can only be done when you promote a quality product that helps them.
If you're looking for the best high ticket product that pays you a high commission and also does all the selling for you… Check out my resource page for my #1 recommended program.
This program also offers one-on-one coaching.
Step #5: Choose A Promotional Platform
Once you decide on your niche and your product is ready, you need to choose one or two platforms to promote that product.
There are several ways you can promote your affiliate product. Below, I give you some of the best platforms.
Blogging
For most affiliate marketers, blogging is one of the best ways they promote their affiliate products, simply because there's no restriction when placing affiliate links in a blog post.
How can you promote your affiliate product with a blog?
You can write a blog post about a  particular subject and then place your affiliate link in the post and then point your readers to the product.
For example, If you are in the weight loss industry. You can write an article on how to lose weight, and then place affiliate links to a weight loss product in the part of the post that makes sense.
You can also write high-quality product review articles and place your affiliate link in the post for people to purchase the product. For example, the 5 best weight loss products for women.
You can also create tutorial posts where you're showing people how to do something and at the end, you can recommend them to a product.
I highly recommend you build a personal blog for your affiliate marketing business, so, you can build some sort of reputation, expertise, and trustworthiness in the eye of your audience in the industry you're in. 
If you're ready to start your blog, check out this post on how to start a successful blog step-by-step.
YouTube Videos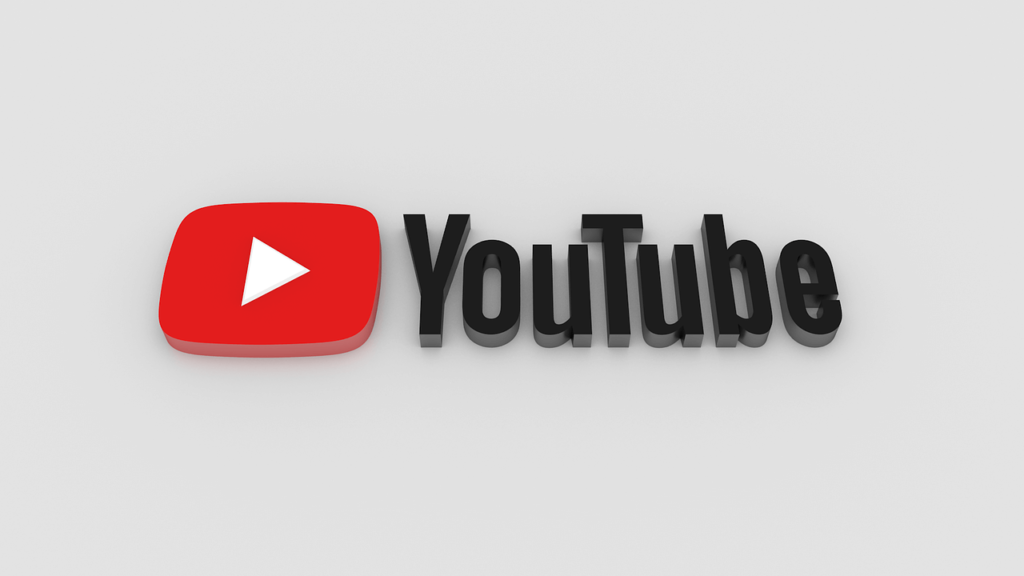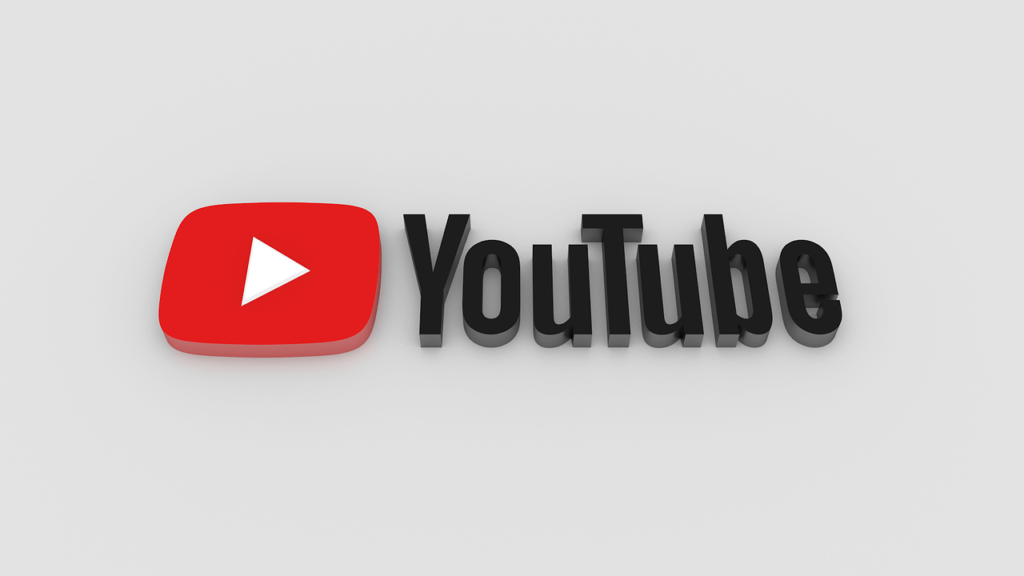 Video marketing is rising nowadays and if you're not getting your business on camera, you're lacking behind seriously.
How to do affiliate marketing on YouTube?
You can create review videos where you show people how to use a certain product or service and at the end of the video, you can say something like this ( if you want to purchase the product, check the description box below).
You can also create helpful videos where you educate your subscribers on a particular subject and then promote a product related to your niche and place the link in the description box below the video.
Here is a perfect example of affiliate marketing on YouTube:
IMPORTANT: Make sure your videos are of good quality, professional, engaging, and on point.
Why?
Because YouTube can grow your affiliate income when done well.
Social media
There are so many groups on social media on any topic. Just find one that's related to your niche and join.
If possible, you can create your own group and invite others to join but that takes time to grow, so for now, just find one that's related to your niche and participate in.
What is the best way to promote affiliate products on social media?
Spamming people with your affiliate link is not going to work and in the end, your account can get blocked (it has happened to me several times).
So, what do you have to do…?
Well… You should first try to help people by providing values that will help them solve their problems. 
The secret to succeeding with social media marketing is posting relevant, compelling, high-quality, and valuable content.
And as you do that for quite some time, your audience is eager to learn more from you and you can then recommend them to your product.
Here is a list of some of the best social media platforms to promote affiliate products without investing money:
Facebook
Instagram
Twitter
LinkedIn
 PinterestGoogle+
Tumblr
Meetup
Flickr
NOTE: Most of the social media platforms don't allow affiliate links on their platform, so, if you plan of using their platform for marketing your product, make sure to first read their guideline and policies.
Okay, above are some of the best ways you can promote your affiliate offer, but remember, it's not an overnight process, it takes time to build authority and get your ideal customers to make sales with this platform.
I recommend you pick one platform and go with it and when you have had enough success with that platform, you can then move on to another one.
How to promote affiliate links by Bright Kersh
Step #6: Do Keyword Research
Once you pick a platform to promote your offer, the next thing you're going to need is to create a steady flow of content so you can start getting eyeballs on your offer.
But, how are you going to do that…? 
First, you need to do keyword research to find out what key phrases or terms people are typing into a search engine (Google) when looking for products or information related to your niche.
To find out that…
You can head over to forums related to your niche and type in the primary keyword of your niche and see: 
What question people are asking.
What problem and challenges do your target audiences are facing?
What discussion that's taking place concerning your niche.
Some of my favorite forums for that are:
These forums really work best for finding targeted keywords. 
You can also use this free keyword research tool… Ubersuggest. You can also use Google auto-suggest. It's amazing, I use it all the time.
With Google auto-suggest, you can type in your main keyword, and at the end of it, you can try typing in any alphabet and it'll auto-suggest many different keywords for you.
For example, if you're in the Health and Fitness niche, you can type 'How to lose weight into the Google search bar and follow by any alphabet, and a list of different keywords will pop up.
Furthermore, if you want to take things to another level and drive tons of traffic to your affiliate offer, then you can get one of these two premium keyword research tools.
And as you analyze and know what people are looking for, you should then take a step back and create original content around those key phrases.
Step #7: Create Quality Content
Creating valuable, high-quality, content is the only way of making money from your affiliate marketing business and also the only way to your wealth of freedom.
WHY?
This may sound a little bit crazy but here is it, billions of people around the world are all consumers and that's the first type of people.
And the second types of people are the creators. The top affiliate marketers in the world who are making BANK in their affiliate marketing business, they're creators!.
And people are consuming their work and see them as leaders, experts, and authority figures in the industry. 
And as a result of that people are willing to buy or join anything they recommend to them. 
Simply because they have built what we called the Know, Like, and Trust factor with their audience by creating content that helps and solves their audience problems.
So, what are you trying to say…?
What I'm trying to say here is that – you should also move from consumer mode and become a creator and solve other people's problems if you want to be successful online as an affiliate marketer.
I know you'll say oh I don't have any information to give or teach people?
Maybe you're right…
But here my answer to that… Go learn something helpful then implement it in your own business and then turn around and teach others immediately.
That's it… There's no secret about that.
All top affiliates you see online or on stages who are making 6,7 and 8-figure that's what all of them do, nothing else. 
So again move from a consumer state and become a creator to the end-user.
If you create content that helps another individual, you have established yourself as a leader or an expert in front of that person. 
And he or she will be willing to pull out his wallet and buy anything you recommend to him without any hesitation.
WHY?
Because you've helped them by providing a solution to something they're finding as their biggest challenge.
For some, they will just want to buy from as a form of appreciation for helping them.
Step #8: Create Funnel and Build An Email List
As you've produced your content, you have to create something called a landing page for people to opt-in their email addresses so you can start to build an email list. 
What is a landing page?
A landing page is something like a form that's used to capture visitors' email addresses before sending them to the actual product.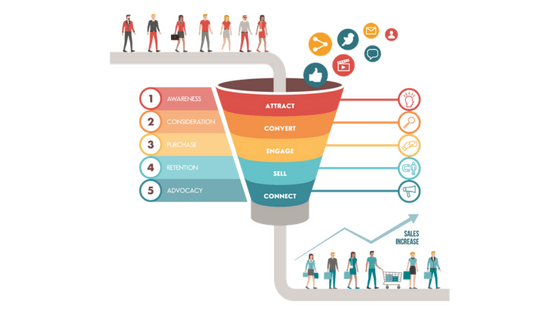 Now, the best possible way to build an email list is by giving out something of value away for free in exchange for people's email. 
And after they've opted-in to your capture page you have to deliver that free gift to them as promised and by doing so you have already built trust with them.
This value can be in a form of an Ebook,  free downloadable PDF, free training, or checklist
Creating a landing page or capture page is very easy if you use email software like GetResponse. 
You don't need to be a technical expert to create a landing page with GetResponse. But should make sure your landing page has the following quality.
Your landing page should look simple and easy to access.
Make the landing page congruent with the product sale page. 
The landing page should look beautiful and eye-catching.
Here is a perfect example of a landing page: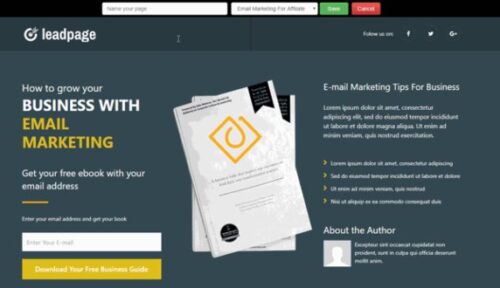 Follow-Up With Your Lead Through An Autoresponder
After you capture your visitors' email addresses, the email is then stored in your landing page builder. 
And you can set up an automatic email to follow up with them using a service called an autoresponder.
What is an autoresponder?  Is a marketing software that automatically sends out a sequence of emails to a contact added to an email service provider. The emails are sent out the way you set or organize them.
This autoresponder is going to do a couple of things. It's going to provide value, build TRUST, and sell.
And if they don't buy the product from your first couple of emails. It might be that they want to know more about you and the reasons why they should buy that product.
And if still, they don't buy the product, then, they need more educational emails from you.
Don't sell in all your emails, try to provide value instead, and once in a while you can pitch them with your product.
Here is how an autoresponder looks like: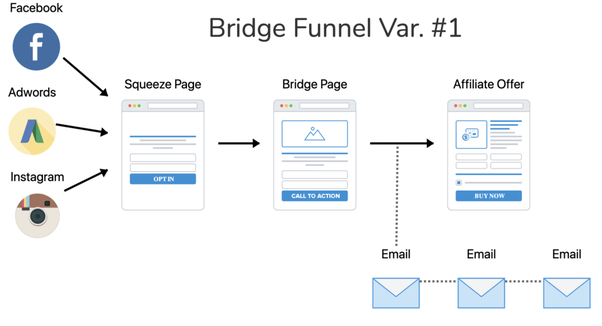 If you sign up with Getresponse you will be able to do all these things that I mention here.
Many email marketing software lacks a little bit of functionality but GetResponse has all the marketing features you need to run a successful email marketing campaign.
NOTE: When you're choosing an email service provider, you need to think about the following:
Does the service have good deliverability?
Do they allow affiliate links?
Is the interface user-friendly?
In my opinion, GetResponse is by far the best email marketing software out there right now, it has all the features you need in order to do email marketing successfully without any restrictions.
You don't have to pay $95.99 per month for another landing page builder and autoresponder services, everything is built in one place with GetResponse.
Why do I have to build an email list?… Great question!
I believe you've heard this saying before, (email is the lifeblood of your business). Building an email list is the only way to your financial freedom.
Every successful affiliate marketer leverages email marketing because they understand that without it, you can never achieve success online.
Step #9: Perseverance
A lot of people approach affiliate marketing as a solution to their financial situation or a quick way of making money online. And if they don't make any money in a few months or even a year, they give up and quit.
Here is the thing… It takes time, consistency, and hard work to make money with this business model.
And if you really want to make money out of it, I urge you to stick with it for the long run no matter how, and above all be patient.
"Don't jump from the ship before you reach the harbor"
If you want to learn more about this check out this article from Neil Petal: Affiliate marketing made simple step by step.
[READ NEXT]… Can Affiliate Marketing Make You Rich? | The Whole Truth
How Much Can You Make As An Affiliate Marketer?
There are different levels of affiliate marketers. How much you'll earn depends on your level of experience, who and what you're affiliated with, the effort you put into promoting the product, and what method you follow. 
Top affiliates are earning over $10,000 to $50,000 in a month or more, very good marketers will be earning 6-figure per year. While beginning affiliates earn $50 to $450 on average per month.
There's no specific amount designed for every affiliate marketer, however, with dedication, willingness to learn, taking massive action, and good traffic, you can earn your desired income.
Just be sure to use a landing page before directing traffic to the product sale page. Having your own landing page can make a huge difference in terms of conversion rate.
[READ NEXT]… Affiliate Marketing Without A Blog Or Website For beginners
(Pin This Into Pinterest Board)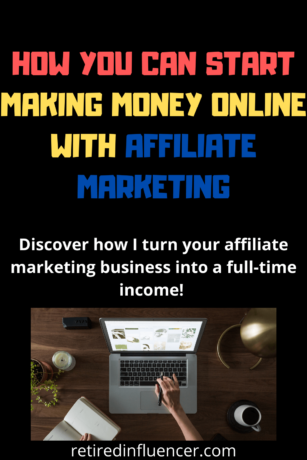 CONCLUSION!
There are many ways you can start making money online with affiliate marketing and achieve your financial goals.
If you're looking for a real way to earn money online, affiliate marketing is the best, though the journey is slow when you first start, it's worth it.
You just need to stick with it for the long-haul, you should be willing to put in the time and effort and be consistent. And over time it will start to pay off.
Remember – affiliate marketing is a business model and when treated like one, it can filthy make you rich. 
If you have reached the end of this post, BRAVO!.. I would love to hear your thoughts in the comment below. And if you need help with something let me know as well.